Clarksville Parks and Recreation Report for January 10th, 2016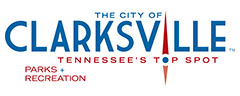 Clarksville, TN – The weekly Clarksville Parks and Recreation Department Recreation Report provides Clarksvillians with a glimpse at the activities and events that are available from the Parks and Recreation Department for them to enjoy together as a family.
This weeks highlights include: Spring Adult Leagues Meeting, B-cycle is coming to Clarksville, and 154th anniversary of the Surrender of Clarksville.
Spring Adult Leagues Meeting Scheduled
Registration for Adult Spring Softball & Kickball leagues begins soon with an organizational meeting scheduled for 3:00pm on Saturday, January 23rd at the Burt-Cobb Community Center. League participants, to include coaches, sanctioning representatives, and umpires are invited to attend.
Clarksville Parks and Recreation will be kicking off its spring and summer recreation leagues with registration beginning January 25th.
To learn more, visit www.cityofclarksville.com/athletics
B-cycle is coming to Clarksville
Thanks to a group of Clarksville Academy students, a grant from the Clarksville-Montgomery County Community Health Foundation and a partnership with the City of Clarksville, a bicycle share program will soon come to Liberty Park and McGregor Park.
The group, comprised of about eight Clarksville students each year, researched and wrote a grant proposal as part of Clarksville Academy's Challenge Based Learning (CBL). They ultimately chose B-cycle, and then wrote a grant proposal. After being awarded the grant from the Community Health Foundation, students then began work with the city to identify locations for the bike stations.
Once the program is in place, they'll continue to monitor how often the bikes are used and study how they are making a difference.
Each station, both located along the Cumberland River, will house 10 B-cycles each. Bicycles rented from one station can be returned to the other station. Clarksville B-cycle riders must purchase an access pass for $3.00 that allows riders access to the bike for 24 hours.
The first hour is free but then riders must pay $1.00 for each additional 30 minutes that a bike is out. Individuals can purchase daily passes or memberships, including weekly, monthly, and one-year options.
A ribbon cutting ceremony will be held at 10:00am on Friday, January 15th at Liberty Park with honored guests Clarksville Mayor Kim McMillan, Kay Drew, Head of School at Clarksville Academy, and Sarah Schwartz, Grant Coordinator for Clarksville-Montgomery County Community Health Foundation.
154th anniversary of the Surrender of Clarksville
Fort Defiance to commemorate anniversary of the Surrender of Clarksville
The Fort Defiance Interpretive Center, located at 120 Duncan Street, will host a living history event to commemorate the 154th anniversary of the Surrender of Clarksville on Saturday, February 6th from 10:00am to 2:00pm.
Come see uniformed Civil War re-enactors from Baxter's Battery who will provide living history and musket firing demonstrations. The event is free and open to the public.