Empty Bowls of Clarksville to receive $1,680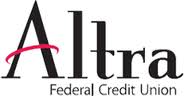 Clarksville, TN – Altra Federal Credit Union raised over $21,000 nationally with its Drive Away Hunger Campaign. "Hunger is a very real concern in the communities we serve," stated Cheryl Dutton, Vice President of Marketing for Altra Federal Credit Union. "Besides the financial contribution achieved by the campaign, Drive Away Hunger also generated awareness of the increasing need our communities face in feeding the hungry."
Altra donated $10.00 for every car, truck, and motorcycle loan financed through Altra from October 1st through November 30th. [Read more]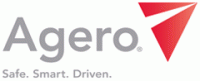 Clarksville, TN – For the third consecutive year, associates at Agero's Clarksville call center facility have participated in the Holiday Mail for Heroes campaign through the American Red Cross.
The program facilitates the writing and sending of handwritten holiday cards to deployed service members during the holiday season.

Montgomery County, TN – The USAA Financial Center in Clarksville is the latest organization to become Clarksville-Montgomery County Green Certified.
Chamber of Commerce Director Melinda Shepard, Military Affairs Coordinator Yvonne Pickerling, Clarksville Chief of Staff Bill Harpel and Montgomery County Public Information Officer Elizabeth Black attended their green ribbon cutting to congratulate USAA on earning their certification.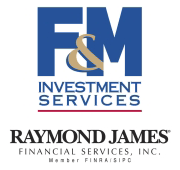 Clarksville, TN – Retail sales figures for November were stronger than expected, while results for September and October were revised higher. The report suggests that consumer spending growth is on a moderately strong path in 4Q14 – and we aren't even close to seeing the full impact of the drop in gasoline prices (expect a bigger benefit for the consumer in the first half of 2015).
The retail sales data did little to offset the negative mood in equities. A further sharp decline in crude oil prices added to the anxiety. A sustained drop in oil prices will be a significant negative for oil producers here and abroad.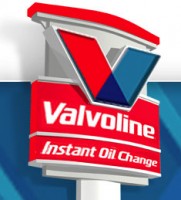 Clarksville, TN - Convenient Car Care Inc., the Clarksville Valvoline franchisee, recently received the inaugural "Samaritan Spirit Award" from Valvoline at their annual workshop held in Marco Island. The award was inspired by the Clarksville company, after Valvoline realized just how much community involvement was part of the franchisee's success.
Marshall Wheaton, Franchise Business Consultant with Valvoline, spearheaded the award after recognizing the community work that was being done by Convenient Car Care Inc. in Clarksville. In presenting the award at the annual corporate workshop, he shared why the Clarksville based corporation was the hands down choice to receive the very first Samaritan Spirit Award.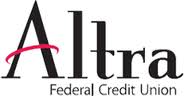 Clarksville, TN – Altra Federal Credit Union will host a free Financial Aid Night for High School Juniors, Seniors and parents on Tuesday, January 20th at 6:00pm at the Clarksville-Montgomery County Public Library located at 350 Pageant Lane.
"Our Financial Aid seminars are offered to families to learn the basics of the FAFSA application, discuss possible grants and scholarships, and help answer questions that students or parents may have about the Financial Aid process," says Danielle Anderson, Youth Coordinator for Altra Federal Credit Union. [Read more]
Company is adding more than 150 new jobs to support current and future customer programs
Valley City, OH – Shiloh Industries, Inc. (NASDAQ: SHLO), a leading supplier of lightweighting, noise and vibration solutions, today announced the opening of its Montgomery County, Tennessee, aluminum die casting plant.
The brownfield site was acquired by Shiloh in August of 2013. Shiloh has initiated renovations, upgrades and the addition of new equipment to the facility and estimates it will invest over $20 million along with adding more than 150 new jobs to support future production needs and customer demands. The investment and new jobs will be made over the course of the next five years. [Read more]
Center will hold a "Customer Appreciation Day" with free food, drinks and raffle
Clarksville, TN – Advance America, the country's leading provider of consumer financial services, will open a new center to serve Clarksville residents on December 11th. The company will hold a "Customer Appreciation Day" to celebrate the grand opening.
The new center will offer a suite of reliable, convenient and transparent financial products and services, including cash advances, title loans, Visa® prepaid cards, MoneyGram® services, and tax services. All of these products are designed to meet consumers' varying credit needs. [Read more]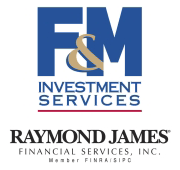 Clarksville, TN – In recent weeks, the U.S. stock market has reacted negatively to bad economic news out of Japan, China, and the euro area and positively to efforts by the corresponding central banks to spur growth. The European Central Bank did not make that extra effort on Thursday.
After strong hints that quantitative easing is on the way, the ECB's Governing Council disappointed by failing to launch QE. ECB President Draghi indicated that further extraordinary measures could be employed "if needed." The ECB staff and euro systems have stepped up technical preparations for QE, but Draghi seemed to suggest that there is no haste toward QE.

Montgomery County, TN – Elite Primary Care Clinic recently celebrated becoming a Clarksville-Montgomery County Green Certified organization.
Montgomery County Chief of Staff Jeff Truitt, City of Clarksville and Chamber of Commerce President Melinda Shepherd were on hand to congratulate the medical professionals at Elite Primary Care Clinic.