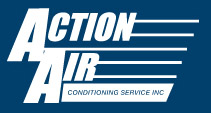 Clarksville, TN – Congratulations to Mrs. Peggy Coon, winner of a new Rheem Air Conditioning Unit in Action Air's "How Redneck Is Your Unit?" contest.
Action Air's recent contest asked contestants to submit photos of their outdated units along with a story of why they should receive a new HVAC unit. Their photos and stories were posted on their website and the public was asked to vote for their favorite.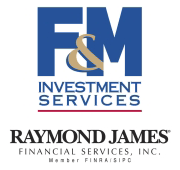 Clarksville, TN – As was widely anticipated, the Federal Open Market Committee removed the "patient" language from the policy statement, but indicated that "an increase in the target range for the federal funds rate remains unlikely at the April FOMC meeting."
The FOMC noted that "economic growth has moderated somewhat" (vs. January's "expanding at a solid pace"). In its Summary of Economic Projections, Fed officials lowered their forecasts for GDP growth and inflation. The dots in the dot plot (expectations of the appropriate year-end level of the federal funds rate) generally moved lower, implying a lower expected path of short-term interest rates in the months ahead.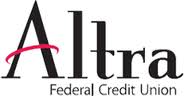 Clarksville, TN – Altra Federal Credit Union will host a free Teens and Money Seminar for high school students on Saturday, April 11th from 10:00am – 12:00pm at their Madison St. branch located at 1600 Madison Street, Clarksville, TN 37043.
"This is a great way to learn valuable financial skills for the future," said Cheryl Dutton, Vice President of Marketing for Altra Federal Credit Union. [Read more]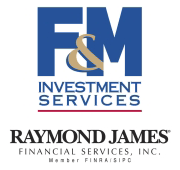 Clarksville, TN – If traditional long-term care insurance isn't going to work for you, don't fret. There are increasingly more ways to fund a long-term care plan without financially burdening family or devastating your retirement income plan.
Here's a look at a few of your choices.
Hybrid Policies: Both life insurance and annuity hybrid products (including long-term care riders) solve the use-it-or-lose-it issue with long-term care insurance.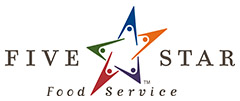 Chattanooga, TN – Eight months ago became one of the nation's first independent vending operators to surpass the 300 micro-market threshold. Last week Five Star celebrated the opening of its 400th micro-market at a Jostens production facility in Clarksville, TN.
The Jostens installation marks the 133rd micro-market Five Star has opened this fiscal year which ends this month.
Flexibility, Resourcefulness are Crucial as Old Rules are Upended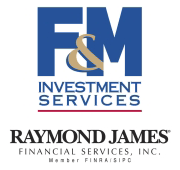 Clarksville, TN – The old paradigm that saw young people leave the nest, get some education, marry, raise a family, pursue a career and then retire – in roughly that order – has been tossed out the window.
Today, college students start companies in their dorm rooms, late-life marriages bring two sets of kids together, and retirement may not be an option or even a desired goal for some folks.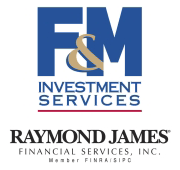 Clarksville, TN – Retail sales results for February continued to disappoint and consumer sentiment slipped unexpectedly, but weather may have been a factor. The reports on import prices and producer prices both showed significant disinflationary pressure (which may be seen as delaying the Fed's initial hike in short-term interest rates). Stock market volatility was elevated, with sharp moves day by day.
Market participants have grown increasingly worried about exchange rates. Around the world, exchange rates mostly fall under the jurisdiction of finance ministers (the Treasury in the U.S.), not the central banks.

Clarksville, TN – United Southern Bank (USB) is proud to announce the addition of Jeannette Williams to the staff of USB Wealth Management. She comes to USB with 13 years of Financial Service experience.
Williams started her financial career with an independent Wealth Management firm and continued with John Hancock Financial Services in Sarasota Florida and most recently with First Advantage Bank in Clarksville, TN.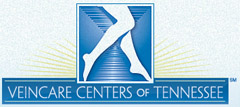 Clarksville, TN – Dr. Stephen Daugherty, the medical director of VeinCare Centers of Tennessee in Clarksville, Tennessee, presented his leading clinical experience treating pelvic venous congestion syndrome at the annual meeting of the American Venous Forum (AVF) on February 25th.
The American Venous Forum is an organization of physicians, mostly academic vascular surgeons, with interests in venous disorders. Dr. Daugherty was the first American to report a series of patients with pelvic congestion syndrome (PCS) due to compression of the veins of the pelvis two years ago when he previously reported at the AVF meeting.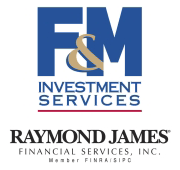 Clarksville, TN – The economic data were mixed, but the February Employment Report was stronger than expected. Nonfarm payrolls rose by 295,000 (±105,000), with a revision to January of -18,000. The BLS indicated that the payroll survey missed most of the bad weather that hit last month.
The household survey showed that 328,000 could not make it to work due to bad weather, which is about average (it was 601,000 in February 2014). Average weekly hours held steady (no weather impact).