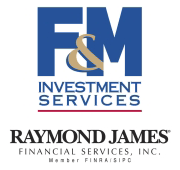 Clarksville, TN – What a week. Concerns about the downside risks to Europe and the rest of the world pushed global equity markets down and the U.S. followed. The economic data mattered little for the most part, but disappointing retail sales figures added to the drop in U.S. stocks on Wednesday.
Yields on long-term Treasuries sank sharply. Following a few days of elevated volatility, the financial markets appeared to settle down on Friday.

Clarksville, TN – When Doug Wall, owner of Convenient Car Care Inc. of Clarksville, decided to have his company dedicate the month of October to raising awareness and money for the Sarah Cannon Cancer Research Institute, little did he know what an impact it would have.
It's personal!
"My family has been affected by this disease, and it's a terrible thing. I would do anything to help find a cure," Wall told Clarksville Online. "My mother and grand-mother both suffered with it. I know what a terrible disease it is, first-hand" said Wall.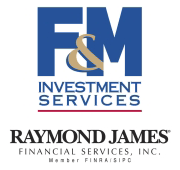 Clarksville, TN – The two weeks of trading this month took investors on a wild ride. The Dow Jones Industrial Average, for example, posted its biggest point gain and loss back to back for the first time since 1997, according to the Wall Street Journal
Last Tuesday's 273-point "Dow Dive" was reversed by Wednesday's 275-point "Dow Wow." But then the Dow slumped again, dropping 335 points on Thursday.
Hankook Tire broke ground for the new Tennessee Plant as the first U.S.-based production facility, expected to be completed by 2016.

Clarksville, TN – Hankook Tire, the leading and one of the fastest growing tire companies in the world, held a groundbreaking ceremony today for its new United States plant based in Clarksville, Tennessee.
The Tennessee Plant is Hankook Tire's eighth global production base and the first U.S.-based facility. Tennessee Governor, Bill Haslam and various local and state officials as well as media representatives.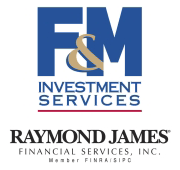 Clarksville, TN – There were plenty of economic data reports, but the financial markets mostly obsessed about other things (quarter–end positioning, soft global growth, geopolitical tensions, Ebola). The headline figures from the employment report were better than expected, a positive for stocks and a negative for bonds.
Nonfarm payrolls rose by 248,000 in September, while the two previous months were revised a net 69,000 higher. Some of the strength reflected a rebound from special factors that had reduced the August total.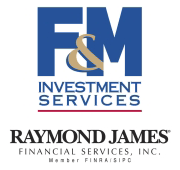 Clarksville, TN – September reinforced its reputation as one of the worst months for stocks. The S&P 500, for example, dropped 1.5%. Thankfully, the declines over the past two weeks weren't enough to entirely erase the gains we have seen over the past quarter.
In fact, the broad-market index, which reached a record high on September 18th, just managed to post its seventh straight quarterly gain.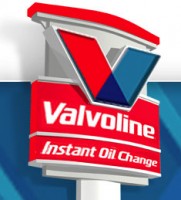 Clarksville, TN - The next time you drive down Wilma Rudolph Boulevard, you might notice the color scheme on the building of the Valvoline Complete Car Care Center.
Pink!
October is Breast Cancer Awareness month, and in a campaign to raise awareness to the fight against cancer, Valvoline painted their building pink.
Candace Ursery, President of Convenient Car Care Inc., who owns the Valvoline franchise in Clarksville explains their promotion: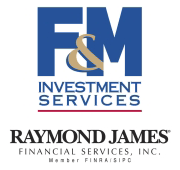 Clarksville, TN – The economic data were mixed. The estimate of second quarter gross domestic product (GDP) growth was revised upward from 4.2% to 4.6%, as expected.
Existing home sales fell in August, reflecting a decline in speculators (i.e., fewer all-cash transactions). New home sales surged 18.9%, but that likely reflects the usual volatility in the data.
Durable goods orders fell 18%, reflecting an unwinding of July's sharp spike in civilian aircraft orders. The three-month averages of shipments and orders for nondefense capital goods (ex-aircraft) suggest good strength in business fixed investments.

Clarksville, TN – Of the top 10 cities the Millennial Generation is looking to for bigger paychecks, Middle Tennessee lands two – Clarksville at 6 and Nashville at 10.
"Our dedication to recruit higher paying jobs and to create a top-rated quality of life, both of which are attractive to a young, educated workforce, is a driving force behind us making this list," said Cal Wray, Executive Director of the Clarksville-Montgomery County Economic Development Council.
[Read more]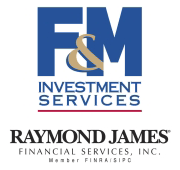 Clarksville, TN – Fed policymakers reduced the monthly pace of asset purchases (QE3) by another $10 billion, to $15 billion, on track to finish buying at the end of October. The Fed repeated that "it likely will be appropriate to maintain the current target range for the federal funds rate for a considerable time after the asset purchase program ends."
Fed officials' projections of the appropriate year-end federal funds target rate indicated that most expect to begin raising short-term interest rates sometime in 2015, but there was a wide range in the individual forecasts (and implicitly, in their expectations of when rates will start to rise – with most spread roughly evenly between March and September).