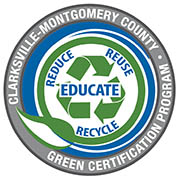 Montgomery County, TN – On Tuesday, June 11th, 2019, the Clarksville Montgomery County Green Certification Program held a green ribbon cutting to welcome Thurman Campbell Group (TCG) as the newest Green Certified organization.
The event was attended by Montgomery County Mayor Jim Durrett, Program Manager Carlye Sommers and Program Board Members Daryl Pater, Haley Randell, Gene Fish and Doug Jones as well as by TCG staff.

Clarksville, TN – The Clarksville Area Chamber of Commerce Power Breakfest will feature Federal Reserve Bank of Atlanta President, Raphael Bostic, as keynote speaker on July 18th, 2019.
Brought to you by the Austin Peay State University College of Business, President Bostic will discuss the national economy, the Federal Reserve's responsibilities and his observations of the varying economic realities facing people in the Sixth district. Audience Q&A will follow.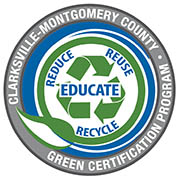 Montgomery County, TN – On Tuesday, May 28th, 2019, a green ribbon cutting was held to recognize Kroger as the latest Clarksville-Montgomery County Green Certified organization. The certification covered all three Kroger stores in Clarksville (Dover Crossing, Madison Street and Lowes Drive).
Those in attendance at the Green Ribbon Cutting were Montgomery County Mayor Jim Durrett, Montgomery County Chief of Staff Kyle Johnson, Program Manager Carlye Sommers and Program board members Daryl Pater, Haley Randell and Doug Jones.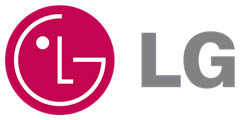 Clarksville, TN – Today, May 29th, 2019, LG Electronics held a ribbon cutting ceremony to unveil its new million-square-foot home appliance manufacturing facility in Clarksville, Tennessee, where the company is now producing its top-rated washing machines* for the U.S. market.
The $360 million factory, believed to be the most advanced, integrated washing machine production plant in the world, already employs more than 550 American workers who are supporting continued production ramp-up – helping to accelerate delivery of LG's innovative home appliances to better meet U.S. consumer demand.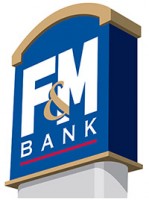 Clarksville, TN – Zach Wilbanks has been named a mortgage loan officer at F&M Mortgage, a division of F&M Bank.
In his new role, Zach will assist clients with a variety of mortgage lending solutions, while establishing new business relationships and strengthening his presence in the surrounding areas.
A graduate of Austin Peay State University (APSU) College of Business, Wilbanks is a resident of Clarksville Tennessee.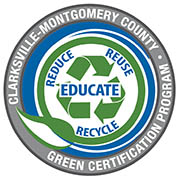 Montgomery County, TN – It was all things GREEN on Friday at the Clarksville 50+ Activity Center. Employees, members and guests celebrated St. Patrick's Day and a green ribbon cutting.
The ribbon cutting welcomed the Center as the newest Green Certified organization. City of Clarksville Mayor Joe Pitts, City of Clarksville Councilwoman Wanda Smith and City of Clarksville Councilmen Ron Erb and Travis Holleman attended the event along with Green Certification Board Members David Graham, Rose Melton, Gene Fish, Bill Harpel, Doug Jones and Haley Randell.
Montgomery County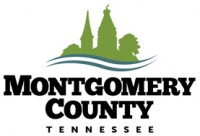 Montgomery County, TN – Montgomery County Health Department is pleased to announce Autumn Winds Apartment Homes as the first Apartment Complex in Montgomery County to be designated as a Healthier Montgomery Streets & Neighborhood.
Residents went to www.HealthierMontgomery.com for tips and ideas and then worked to initiate five activities to earn the designation for their apartment complex.
Upstairs at Strawberry Alley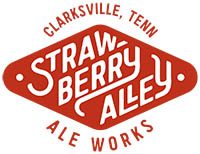 Clarksville, TN – Upstairs at Strawberry Alley, located above Strawberry Alley Ale Works, will officially open the doors to their highly-anticipated tap room with a 360-degree view of historic downtown Clarksville in a welcoming, casual, smoke-free lounge on Thursday, March 7th.
General Manager, Phil Galloway states "No one is more excited than me that we are finally opening our doors." He continues "with the success of the downstairs restaurant, this additional space should be a welcomed addition to the community."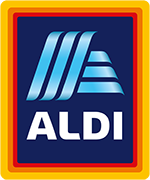 Clarksville, TN – After 16 years serving the community, ALDI will open a new Clarksville location, offering a smarter, faster and easier grocery shopping experience. The new store will be located at 1570 Fort Campbell Boulevard, and will replace the current store located at 1626 Fort Campbell Boulevard, which will close its doors on Sunday, March 10th.
To celebrate the new store opening, ALDI will host a ribbon-cutting ceremony on Thursday, March 14th at 8:45am, followed by its popular Golden Ticket giveaway offering gift cards to the first 100 customers. Shoppers can also sample ALDI-exclusive brand foods and enter a sweepstakes for a chance to win a year's supply of ALDI produce.
Altra Federal Credit Union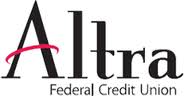 Clarksville, TN – Brian Selph has 17 years of banking experience and has served as Retail Market Manager for Altra Federal Credit Union since 2017.
"Brian has made an incredibly positive impact for our Tyler offices the past two years," said Dan Schwaab, Senior Vice President for Altra Federal Credit Union. "His enthusiasm for Altra and the Credit Union movement combined with his strong leadership skills continues to be an advantage for our members and employees."