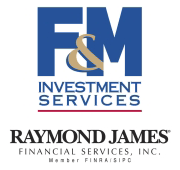 Clarksville, TN – There are a few key financial market themes of the last several weeks. While the outlooks for the domestic economy and Federal Reserve policy are important, U.S. investors are sensitive to developments in the rest of the world.
Basically, poor economic news from the euro area, China, or Japan is a negative for U.S. equities, while any efforts by foreign central banks to address weakness are seen as a positive.
Japan posted a second quarterly decline in real GDP. Manufacturing gauges for the euro area and China were weak. The Bank of Japan extended its quantitative easing at the end of October.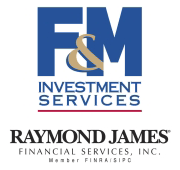 Clarksville, TN – The economic calendar was thin. The report on retail sales, the only significant release during the week, was a little better than expected, restrained by the decline in gasoline prices. Note that lower gasoline prices should provide some support for consumer spending in the important holiday shopping season.
However, that support is likely to merely offset the impact of sluggish wage growth (leading to "okay" holiday sales). The impact of lower gasoline prices on consumer spending depends on how low gasoline prices go and how long they stay low, but usually arrives with a lag.

Clarksville, TN - To hear the words "you've got Cancer" is the most devastating news a person can hear. For those who have lived and died with the disease, the journey to recovery, or the walk with death, can be a devastating experience to family and friends.
It's because of that experience that Doug and Vickie Wall, and their daughter, Candace Ursery, used their company resources to help make lives a little easier for those who will hear those words, "You've got Cancer."

Clarksville, TN – Tilted Kilt Pub & Eatery has partnered with Furniture Connection in a weekly drawing for their Sunday Night Football "Best Seat in the House"
Experience.
Each Sunday, customers can enter beginning at kickoff of the 7:30pm game and a winner will be drawn at halftime for the following week's "Best Seat in the House".
Leading Southwest Fast-Casual Brand Hosts Pay What You Want Day and Chance to Win Free Burritos for a Year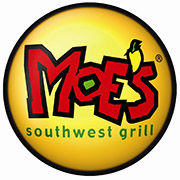 Clarksville, TN – "Welcome to Moe's!" will soon be heard on the streets of Clarksville when Moe's Southwest Grill® opens at 108 Morris Road, next to Governor's Square Mall, on Thursday, November 13th at 11:00am.
To celebrate the grand opening, the Clarksville Moe's invites guests to 'Pay What You Want' for their meal on November 13th, with 100 percent of the proceeds benefiting the Wounded Warriors Project of Nashville, an organization dedicated to honoring and empowering wounded warriors. With the hopes of raising $10,000 for the organization, there is a suggested donation of $5.00.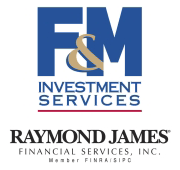 Clarksville, TN – As was widely anticipated, Republicans picked up enough seats in the mid-term elections to control the Senate. Voter turnout was low, especially among young people and Hispanics.
Some are hopeful for a new spirit of bipartisanship, which happens after every mid-term election. Others are expecting the Republicans to accomplish things, such as tax reform and immigration reform.

Montgomery County, TN – The latest business to earn Clarksville-Montgomery County Green Certified and host a Green Ribbon Cutting is the Tree of Life Center.
Montgomery County Mayor Jim Durrett, City of Clarksville Chief of Staff Bill Harpel, standing in for Clarksville Mayor McMillan, and Chamber of Commerce Director Melinda Shepard were there to congratulate the owner and employees for their work.
70 Part Time and Full Time Team Member Positions Available

Winston-Salem, NC – In advance of its planned early December opening, Krispy Kreme® is seeking 70 new team members to help share the joy of Krispy Kreme with Clarksville, Tennessee and surrounding area doughnut fans. Online applications are now being accepted at www.sweetplacetowork.com
The new Krispy Kreme Doughnut Factory will be located on Lowes Drive in Clarksville, TN. Opening date is subject to change.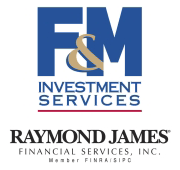 Clarksville, TN – As expected, the Federal Open Market Committee brought the large-scale asset purchase program (QE3) to an end and repeated that it expects conditions to warrant exceptionally low levels of the federal funds rate "for a considerable time."
The policy statement was viewed as more hawkish (or less dovish) than anticipated. The FOMC noted that the slack in the job market is "diminishing gradually" (in the previous statement, slack was described as "significant"). The Fed added that the initial increase in short-term interest rates likely would come sooner if the economy is stronger than anticipated or later if the economy disappoints.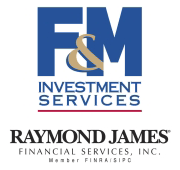 Clarksville, TN – Mixed, but generally favorable, earnings reports and an ebbing in Ebola fears helped propel the major stock market indices higher.
The economic data were largely irrelevant. The Consumer Price Index continued to show a low trend in inflation (+1.7% y/y for both the headline index and the core). Home sales figures were mixed. The Index of Leading Economic Indicators rose 0.8% suggesting little chance of a recession anytime soon
Next week, the earnings calendar is brisk with about a third of the companies in the S&P 500 reporting. There are two key items on the economic calendar: the Fed policy meeting and the advance estimate of 3Q14 GDP growth.