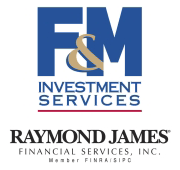 Clarksville, TN – The stock market sell-off continued Monday, as the Dow Jones Industrial Average and other major domestic indices saw a significant drop in early morning trading, regained some ground as the day progressed, but still closed down 3% to 4% for the day.
Global markets were also down, notably in China, Hong Kong, Germany and the United Kingdom. The pullback appears to be driven by concern over slowing global growth, particularly as China's economy (one of the world's largest) falters, as well as the drop in commodity prices, namely oil.
Boomers and millennials have similar attitudes about money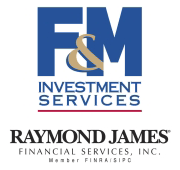 Clarksville, TN – Grandparents, get ready to share your money memories. Maybe it's the commonalities of post-Depression and post-recession saving mentalities. Or maybe being a generation away soothes the pressures of parental advice and control. Whatever the reason, millennials crave financial guidance from their grandparents.
Millennials saw the recession firsthand. They have high levels of student debt, continue to receive parental financial support into and beyond their college years, and more than half are living paycheck-to-paycheck. With that comes a slight chance to create long-term savings.
[Read more]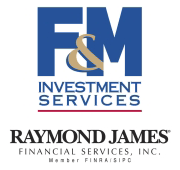 Clarksville, TN – While it's no secret that retirement brings a lot of unknowns, you don't want to be caught off guard if you can help it.
With so many decisions to be made from both financial and lifestyle perspectives, planning now for some of the "surprises" that may come your way can give you confidence that your financial future will be comfortable.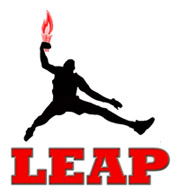 Clarksville, TN – Tennessee Gun Country hosted Shoot for a Cause, a charity event for gun owners, and non-owners alike, to learn about firearms and practice on the range. The event was open to the community and held on the gun range with July 25th designated for 100% of the proceeds to be donated to the LEAP Organization.
The donation will enable LEAP to educate their youth participants in gun safety and violence prevention.
Executive Director Richard "Reason" Garrett had concerns regarding the community support for this type of event. "Initially I was concerned about how the community would respond to this kind of event given the recent unfortunate gun related tragedies.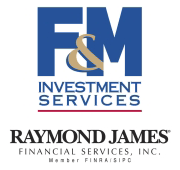 Clarksville, TN – China's leadership wants the yuan to become an important reserve currency, but that means that the country would have to let the currency float freely and be set by market forces. The People's Bank of China, the country's central bank, decided to alter its exchange rate regime.
The currency is allowed to trade in a 2% band around a level announced before the markets open. The PBOC said that this base level would simply be set at the previous session's close (rather than taken out of the air).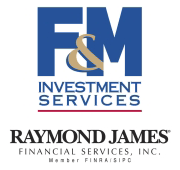 Clarksville, TN – The economic data were mixed, but generally consistent with moderately strong growth. The ISM surveys went in opposite directions – the manufacturing index was softer than anticipated, while the non-manufacturing index exceeded expectations. Unit auto sales rebounded. The July Employment Report was about as expected.
Nonfarm payrolls rose by 215,000, with a net upward revision to May and June of +14,000. That put the three-month average at 235,000 (a 2.82 million annual rate). The unemployment rate held steady at 5.3%.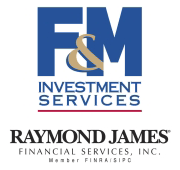 Clarksville, TN – The week began with an 8.5% drop in the Shanghai Composite Index, which sent markets down worldwide (but the Chinese market appeared to stabilize later). The Fed made only slight alterations to the wording of the monetary policy statement, and did not provide a strong signal that a September move is coming.
Real GDP rose at a 2.3% annual rate in the advance estimate for 2Q15, a bit shy of expectations, but the first quarter was revised to +0.6% (from -0.2%). Annual benchmark revisions showed a somewhat slower rate of growth in the past few years (mostly in 2013), which implies that the output gap (the difference between GDP and potential GDP) is higher than it was thought to be earlier (an important consideration for the Fed).

Hendersonville, TN – F&M Bank has announced plans to construct a new 10,000 sq. ft. facility at 221 Indian Lake Boulevard in Hendersonville Tennessee.
In September 2008, F&M Mortgage Services opened at 100 Bluegrass Commons Boulevard, which was quickly followed in the spring of 2009 with the addition of banking services at the same location.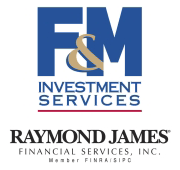 Clarksville, TN – This week the economic calendar is busy. The focus is likely to be on the GDP report (note that financial market participants typically over-emphasize the headline figure – the devil is in the details).
Durable goods orders are expected to have been boosted by a pickup in aircraft orders in June, but the trend in non-transportation orders has been weak in recent months. The Conference Board's Consumer Confidence Index rose sharply in June – so it wouldn't be unusual to see a modest pullback in July.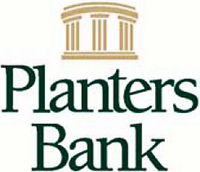 Clarksville, TN – Planters Bank welcomes Wes Sumner to its commercial banking division as assistant vice president.
A native Clarksvillian, Sumner received a B.B.A. in finance from the University of Memphis and an M.B.A. from Mississippi State University. For the past nine years, he worked for Regions Bank in Knoxville, Nashville and Clarksville, where he was a branch manager.