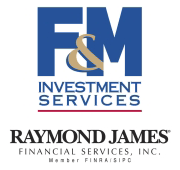 Clarksville, TN – GDP growth slowed to a 0.2% annual rate in the advance estimate for 1Q15, reflecting a variety of restraints (weather, West Coast port delays, the strong dollar, and a contraction in energy exploration), many of which are likely to be transitional. Consumer spending rose at a 1.9% pace (vs. +4.4% in 4Q14). Business investment fell, with "mining exploration, shafts, and wells" falling at a 48.7% annual rate.
Inventories rose more than anticipated, adding 0.7 percentage point to growth. Net exports subtracted 1.3 percentage points. Personal income was flat in March, but inflation-adjusted disposable income rose at a 6.2% annual rate in 1Q15 (which is likely to support consumer spending growth in 2Q15).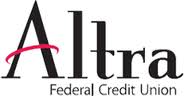 Clarksville, TN – An educational seminar focusing on small business finance basics will be held on Wednesday, May 20th at 11:30am to 1:00pm at Hilton Garden Inn, 290 Alfred Thun Road off Exit 4, Clarksville, TN 37040.
The Small Business Connect Luncheon is a no-cost, no-obligation event hosted by Altra Federal Credit Union. The event is open to small business owners and Altra membership is not required. [Read more]

Clarksville, TN – Clarksville Foundry, one of Clarksville, Tennessee's most historic businesses – and among the oldest operating foundries in the United States – has been owned and operated by members of the Foust family since 1912. In fact, the origins of this durable Foundry date to 1847.
Recently, a fourth generation of the Foust family – William "Bill" Foust – made an important career move by choosing to join the family business and continue the Foust tradition. Bill is the son of current President and CEO Charles Foust Jr.

Clarksville, TN – F&M Bank has named Mary Beth Russell Assistant Vice President, Manager and Lender of its St. Bethlehem banking office at 2601 Wilma Rudolph Boulevard in Clarksville.
"Mary Beth has eight years of banking and investment services experience with F&M and has been a real contributor to the bank's growth in the St. Bethlehem market. Her leadership skills will be a real asset as she directs the operation of this office," stated Sammy Stuard, F&M Bank President and CEO.
Award reflects company's consistently high level of customer service

Clarksville, TN – Fresh Coat of Clarksville has earned the service industry's coveted Angie's List Super Service Award, reflecting an exemplary year of service provided to members of the local services marketplace and consumer review site in 2014.
"We are grateful for the customers who trusted us with their home and commercial painting projects. We're glad for their support and for our professional painters who made this recognition possible," said Fresh Coat of Clarksville Owner Rich Whitaker.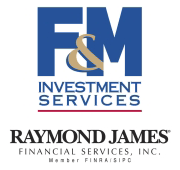 Clarksville, TN – The economic calendar was light. Existing home sales were stronger than anticipated in March, but new home sales fell far short of expectations. Durable goods orders jumped 4.0%, but that reflected a surge in aircraft orders (which tend to be erratic). Ex-transportation, orders fell 0.2%.
Orders for core capital goods (nondefense and excluding aircraft) fell 0.5%, the seventh consecutive monthly decline. Unfilled orders (ex-transportation) fell further (not a good sign), while the inventory-to-shipment ratio continued to trend higher – both of these indicators bear watching, but neither is at a dangerous level.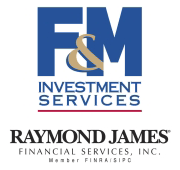 Clarksville, TN – The economic data reports were mixed. Retail sales picked up in March, following a weak trend in the three previous months. Industrial production fell 0.6%, reflecting a plunge in oil and gas drilling and a decrease in the output of utilities (more normal temperatures).
Manufacturing output edged up 0.1%, with mixed results across industries. Building permits and housing starts fell in March, largely reflecting the usual volatility in the multi-family sector. Single-family permits, the key figure in the report, rose 2.1% (up 4.1% y/y).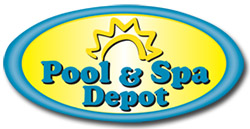 Clarksville, TN – Pool and Spa Depot, a nationally recognized swimming pool and spa business has expanded its operations to Clarksville. Pool and Spa Depot's state of the art facility is now open at 160 Terminal Lane.
The new location showcases some of Tennessee's best selections for in ground and above ground pools, hot tubs, tanning beds, saunas, patio furniture and hardscape options.
Clarksville, TN – To commemorate the 13th year of the Rivers and Spires Festival, local business owners in Historic Downtown Clarksville will be offering "13" specials during the festival starting on Thursday, April 16th through Saturday April 18th.
The Downtown Clarksville Association, made up of business owners in the downtown area, is excited to welcome back the Rivers and Spires Festival for the 13th year, and encourages all festival-goers to continue the festivities by checking out these great deals at the businesses that make up the unique shopping experience of Historic Downtown Clarksville.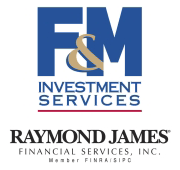 Clarksville, TN – The economic data calendar was thin. Stock market participants finally got their chance to react to the disappointing employment data for March (the report was released on Good Friday).
However, the negative response was brief, as the market opened lower on Monday and then quickly turned up. The markets seemed to be looking for direction through the week, but failed to find much in the early earnings reports.