Guests are encouraged to wear Halloween costumes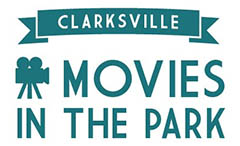 Clarksville, TN – On Saturday, October 24th, 2020, the Clarksville Parks and Recreation Department's Movies in the Park presented by Kyrstin Frate with Keller Williams will take place for the final time of 2020 at Liberty Park Athletic Field.
Disney's 2019 release "The Lion King" will be the movie, and activities will begin at 4:00pm, followed by the movie at sunset, which is around 6:15pm.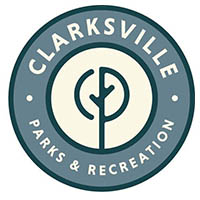 Clarksville, TN – On Friday, October 30th, 2020, prepare yourself for haunting historical tales of woe and terror! Fort Defiance will be hosting their annual Halloween at the Fort from 6:00pm to 8:00pm. The event is recommended for ages 8 and over.
Visitors are invited to gather around the bonfire and enjoy a cup of hot chocolate while listening to local ghost stories.
"Clarksville and the surrounding areas have a rich history of Native Americans, the Civil War, and more," said William Parker, the Historical Interpreter at Fort Defiance.
Health and safety of citizens remains a top priority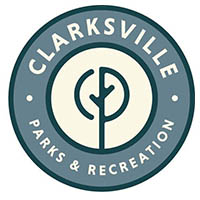 Clarksville, TN – The Clarksville Parks and Recreation Department is adapting their annual Halloween event, Fright on Franklin, into a drive-thru trick-or-treating experience due to the ongoing COVID-19 Coronavirus pandemic.
Fright on Franklin Liberty Park presented by Altra Federal Credit Union will be held from 1:00pm-4:00pm on Saturday, October 31st, 2020. Visitors will experience Halloween throughout Liberty Park as numerous local businesses distribute candy along the route. Visitors are encouraged to wear Halloween costumes but will not be allowed to leave their vehicles.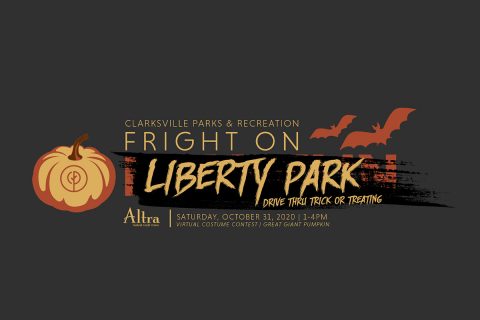 [Read more]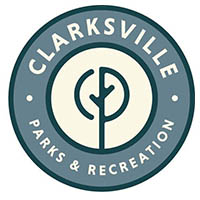 Clarksville, TN – Clarksville Parks and Recreation Department's bi-annual Art on the Park sponsored by PPG Paints will come to a close this Saturday, October 17th at Heritage Park Skate Park. The contest winners will finalize their artwork that they began painting October 3rd. The painted murals are left for the skating community and general public to enjoy until the next contest.
The contest was open to ages 12 and up and six winners were selected amongst three different age groups. Each winner received a framed copy of their artwork and a $25.00 gift card in addition to painting their artwork on the skate park walls.
Clarksville tops 1,200 markets that competed in online vote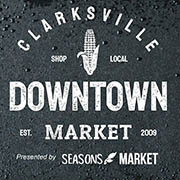 Clarksville, TN – The best place to live in America now has the "#1 Market in America."
The Clarksville Downtown Market presented by CDE Lightband was crowned the overall "People's Choice" winner and earned the $1,000 first prize after months of voting in the American Farmland Trust's 12th Annual Farmers Market Celebration. Chartered in 1980, the American Farmland Trust focuses on protecting farmland, promoting sound farming practices, and keeping farmers on the land.
The Clarksville Downtown Market, coordinated by the Clarksville Parks and Recreation Department, began in 2010 and has grown in popularity each year.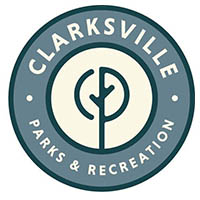 Clarksville, TN – The Clarksville Parks and Recreation Department will hold its annual BBQ Bash from 10:00am to 3:00pm Saturday, October 3rd, 2020 at Liberty Park. The event is sponsored by TriStar Beverage of Clarksville, Queener Law, and Bojangles.
The public is invited to watch area teams compete to prepare the best tasting barbecue. Admission for the public is free, and guests can expect live music, artisan vendors and a cornhole tournament. Beer and barbecue will be available for purchase, and 100 percent of beer proceeds will go to Big Brothers Big Sisters.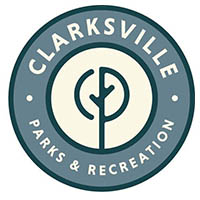 Clarksville, TN – Clarksville Parks and Recreation has begun planning for the 2020 Clarksville Christmas Parade, scheduled for Saturday, December 5th, 2020 in Downtown Clarksville. The public is being asked to decide on critical pieces of the event.
Each year, the parade, hosted by the City of Clarksville and Montgomery County, has a central theme that guides the decoration of vehicles and costumes of participants. This year's theme will be decided by the public through online voting. Options include gingerbread houses, Polar Express, songs of Christmas and snow globes.
Screening and awards held after months of delay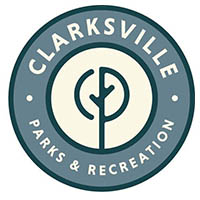 Clarksville, TN – Eleven teams gathered at Freedom Point Event Center in February to begin a 52-hour scripting, filming, and editing marathon known as the Clarksville Film Festival presented by CDE Lightband.
Clarksville Parks and Recreation hosted the annual event, and while the teams were able to complete their films, the screening and awards ceremony was scheduled during the height of the COVID-19 Coronavirus pandemic, resulting in it being postponed indefinitely.
After months of waiting, the 2020 Clarksville Film Festival Screening and Awards were held on Saturday, September 19th, 2020 at the Roxy Regional Theater.
Clarksville, TN – Many of the events at this year's Riverfest had to be re-engineered, thanks to COVID-19 Coronavirus. Though some were canceled because of social distancing concerns, the good people at Clarksville Parks and Recreation did manage to find ways to carry on in the spirit of Clarksville's favorite outdoor festival.
With twelve days of events, such as the Juried Art Show, Virtual Talent Competition, Virtual 5K, and the ever-popular Riverfest Cardboard Boat Regatta, the new-normal version of the festival was smaller and quieter, but a success none the less.
Jury selects the festival's top artists for awards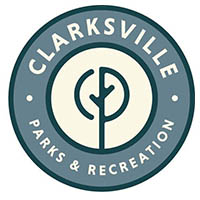 Clarksville, TN – Clarksville Parks and Recreation has announced the winners of the Riverfest Juried Art Show.
With the COVID-19 Coronavirus pandemic still having a widespread impact, the show was converted into a 3-day exhibit September 10th-12th, 2020 at the Wilma Rudolph Event Center.
Selected artwork was hung and winning artwork labeled with ribbons, along with a slideshow displayed at the event to recognize all winning artists.