Clarksville, TN – The City of Clarksville's Christmas on the Cumberland is sure to create lasting memories this holiday season as thousands experience the captivating display of more than two million lights.
Join with friends and neighbors to celebrate Christmas on the Cumberland's 21st year with a grand opening ceremony at 5:30pm, Tuesday, November 26th at the McGregor Park RiverWalk and Museum.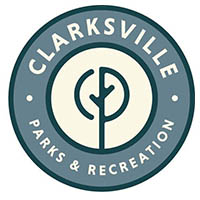 Clarksville, TN – Clarksville Parks and Recreation Department announces that on Saturday, December 7th, the 60th annual Christmas parade, hosted by the City of Clarksville and Montgomery County Government, will be at 5:00pm in Downtown Clarksville.
The family of the late Mike Robinson, wife Rhonda Robinson and children Bryce, Bayleigh and Carly Robinson, will be this year's grand marshals. Mike Robinson passed in August from cancer. He was a popular local musician, coach and most importantly a husband and father.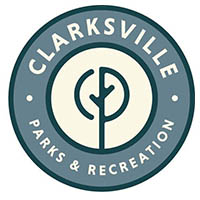 Clarksville, TN – On Tuesday, October 1st, 2019, the Clarksville Parks and Recreation's New Providence Pool, the only public indoor pool in the City of Clarksville, opened for its fall and winter indoor season.
New Providence Pool is at 168 Cunningham Lane, off Fort Campbell Boulevard. The pool offers swim lessons, water fitness classes, lap swim, and open recreational swimming through May 3rd, 2020. The facility also offers a children's pool area, a climbing wall, inflatables, diving board, and a concession stand to purchase drinks and snacks. An ADA accessible hydraulic lift chair allows those with special needs to enjoy the pool.
Clarksville, TN – Gold Star families, military veterans and community members are invited to the dedication of a Gold Star Memorial on Saturday, September 21st at 12:30pm at the Veterans Plaza located at 305 Pageant Lane.
Clarksville, TN – Clarksville has achieved the high honor of being named the Best Place to Live in America by Money magazine.
The September 16th online edition of the magazine's 100 Best Places feature leads with the headline: "No. 1. Clarksville, Tennessee. Thrive and save at the same time in this charming city."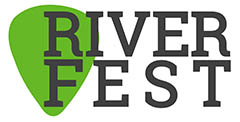 Clarksville, TN – On Saturday, September 7th, the 2019 Clarksville Riverfest Regatta took place at the McGregor Park Park Boat Ramp at 1:00pm. Fan-favorite cardboard boat race is celebrating it's 13th year.
The Riverfest Regatta is not your typical boat race. The boats racing down the Cumberland River were made of cardboard or plastic bottles along with a few other approved materials.

Clarksville, TN – On September 7th, Austin Peay State University (APSU), the City of Clarksville and Google will team up at Clarksville's annual Riverfest Celebration to host a preview of the InnovaTN Games, a hands-on engineering competition designed to get young people excited about STEM (science, technology, engineering and math).
Clarksville, TN – The City of Clarksville has announced that it will complete a 10-mile hiking and biking trail linking the City's downtown riverfront with Northeast Clarksville.
The Tennessee Department of Transportation (TDOT) has announced Clarksville will receive a $1.82 million federal Transportation Alternatives Project grant for construction of a pedestrian bridge over the Red River.
Clarksville's Riverfest Celebrates it's 32nd anniversary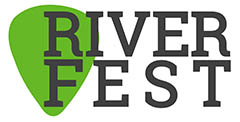 Clarksville, TN – Join the City of Clarksville and Miller Lite along the banks of the Cumberland River to celebrate Clarksville's river heritage and the 32nd anniversary of the annual Riverfest Celebration, September 5th-7th, 2019.
This free, three-day music and arts festival features three stages of diverse local and nationally known entertainers and cultural groups, plus delicious food and fun for the entire family.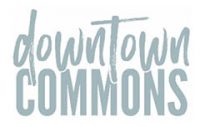 Clarksville, TN – The City of Clarksville and Montgomery County Government invites everyone out to the Downtown Commons on August 3rd, 2019, for "FUEL The Bus" event. "FUEL The Bus" starts at 10:00am and will end at 2:00pm. The event will support of the FUEL Kids Nutrition Program.
The FUEL Program is designed to feed children whose only food source may be the food they receive from school.
[Read more]