Clarksville, TN – The Clarksville-Montgomery County Education Foundation was recently awarded a one-time $20,000 grant from the Google Data Center Grant Fund to help offset Clarksville-Montgomery County School System needs due to COVID-19 Coronavirus.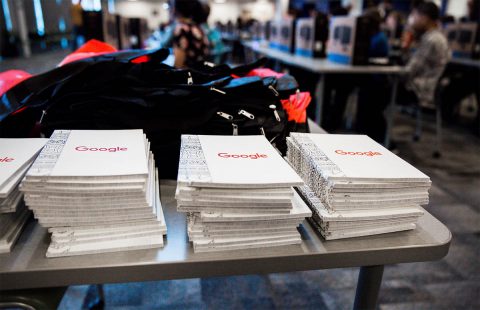 [Read more]

Clarksville, TN – With the fall semester quickly approaching, Austin Peay State University (APSU) recently provided additional information about what campus life will look like when classes resume this August. Most of this information, including Austin Peay State University's COVID-19 Long Term Strategy, is available online at www.apsu.edu/coronavirus

Clarksville, TN – The Honor Society of Phi Kappa Phi (PKP) — the nation's oldest and most selective collegiate honor society for all academic disciplines — recently awarded a $2,500 literacy grant to Chapter 191 at Austin Peay State University (APSU).

Clarksville, TN – Austin Peay State University (APSU) assistant professor of education Dr. Laura Barnett spent 16 years as a middle school principal, and every summer she tried to anticipate the challenges for the school year ahead.

Clarksville, TN – Andrea Spofford had 50 antique postcards, a typewriter and a plan.
A poet, essayist and Austin Peay State University (APSU) associate professor of English, Dr. Spofford created her plan in mid-March, around the time most states shut down in response to the COVID-19 Coronavirus pandemic.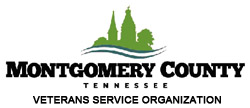 Montgomery County, TN – On Monday, July 6th, 2020, the Montgomery County Veterans Service Organization (VSO) celebrated the opening of their new office space with a ribbon-cutting at Veterans Plaza.
"When I began this job, Mayor Durrett gave me two directives. One was for the VSO to have greater visibility in the community and the other was to reduce the amount of time it took to serve our veterans," said stated Montgomery County VSO Director Andrew Kester.

Clarksville, TN – The Austin Peay State University (APSU) Board of Trustees announced the appointment of Dannelle Whiteside as interim president, effective August 10th, in a called meeting today.

Clarksville, TN – On a sunny but chilly January afternoon, Austin Peay State University (APSU) physics students sent a high-altitude balloon 93,000 feet into the stratosphere.
The balloon carried an important student experiment, but the payload also included two special guests: two containers that contained Cascade hops.

Nashville, TN – Dear Nashville State Community,
Nashville State's priority remains the safety of our students, faculty, and staff. Therefore, we are adjusting our Fall 2020 course schedule to reduce the time required on campus while still maintaining quality in academic programs and student learning outcomes.
With that in mind, we have developed five different ways you can take classes this fall:

Clarksville, TN – Austin Peay State University (APSU) alum and former communication professor Dawn Larsen has joined a new podcast about Ozark lore and history. The podcast premieres Wednesday, July 1st, 2020 on Podbean.