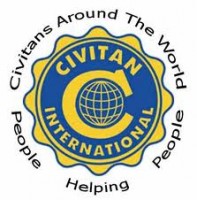 Cunningham, TN – Mark your calendars for a day of family fun and delicious food at the 115th annual Lone Oak Picnic, set to take place on Saturday, July 29th, 2023, from 10:00am to 2:00pm. This much-anticipated event will be held at the Central Civitan Club's building at 275 Highway 13 in Cunningham, TN. Free parking will be available off Alonzo Place, ensuring easy access for all attendees.
The Lone Oak Picnic is open to the public, and best of all, admission is entirely free! There's something for everyone at this exciting gathering, with a fantastic lineup of activities and attractions planned. Guests can enjoy the rhythm of live musical entertainment while the little ones have a blast with inflatables and face painting, creating unforgettable memories for the whole family.
Car enthusiasts will enjoy the car cruise-in, featuring an array of impressive vehicles on display. And for those who love a bit of friendly competition, the silent auction offers a chance to score unique treasures and support a good cause.
Of course, the highlight of the event is the mouthwatering array of foods available for purchase. The Lone Oak Picnic is famous for its delectable pork and chicken barbecue, straight from the pit to your plate, ensuring a delightful taste experience like no other. For those with a sweet tooth or craving a quick snack, a variety of ice cream, chips, hot dogs, and refreshing beverages will be on the menu, satisfying every appetite.
Moreover, the Lone Oak Picnic serves as a platform for public office-holders and candidates for office to address the community. If you're a speaker interested in engaging with the attendees, kindly sign in with the master of ceremonies before 11:00am.
The Central Civitan Club, responsible for organizing the Lone Oak Picnic, expresses deep gratitude to the numerous local businesses and individuals who have generously sponsored the event. Their support ensures that this annual celebration remains a cherished tradition, bringing joy and unity to the community.
So don't miss out on this fabulous opportunity to enjoy a fun-filled day with your loved ones and savor some of the region's finest barbecue. Join us at the Lone Oak Picnic, a celebration of community spirit and summer delights that promises to be unforgettable!
About the Lone Oak Picnic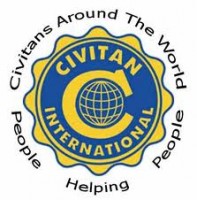 The Central Civitan Club has sponsored the Lone Oak Picnic since 1975. Lone Oak is a tradition for candidates in Montgomery County. All the money raised is used in the communities south of the Cumberland River through several projects sponsored by the Central Civitan Club.
The Central Civitan Club, for example, supports the local Boy and Girl Scout troops. The club provides financial assistance to victims of house fires in the community. It supports the educational and extracurricular activities of the students, teachers, and staff of both Montgomery Central High School and Cumberland Heights Elementary School.
It also supports the Buddy Ball Special Needs Athletic League as well as the #BeMoreLikeWade 5K Scholarship Run/Walk/Crawl. These are just a few of the activities the Club Supports.
They also fund scholarships for and support many educational and extra-curricular activities of the students, teachers, and staff at Montgomery Central High School, Montgomery Central Middle School, and Montgomery Central Elementary School as well as Cumberland Heights Elementary School.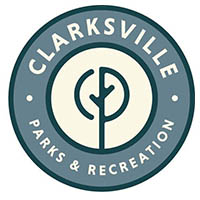 Clarksville, TN – The Clarksville Parks and Recreation Department will host its annual Spring Break Camp during the week of March 6th-10th. The camp is held at Burt Cobb, Kleeman, and Crow Recreation Centers. Participants may choose which location to attend.
The Clarksville Parks and Recreation Department Spring Break Camp is designed to offer school-age children an affordable opportunity to stay active, meet new friends, and enjoy a safe and friendly environment during the week of Spring Break. Campers will experience games, sports, arts and enrichment activities throughout the week.
Corey Tramel, Recreation Superintendent for Clarksville Parks and Recreation, said the camp is hosted with children and parents in mind.
"We know Spring Break can be a stressful time for working parents with younger children," said Tramel. "By offering this affordable camp our mission is to keep our youth busy and give parents peace of mind."
Cost of the camp is $50.00 for the week. More information can be found at ClarksvilleParksRec.com or by following this direct link to registration https://bit.ly/3HFhFYy
About the Clarksville Parks and Recreation Department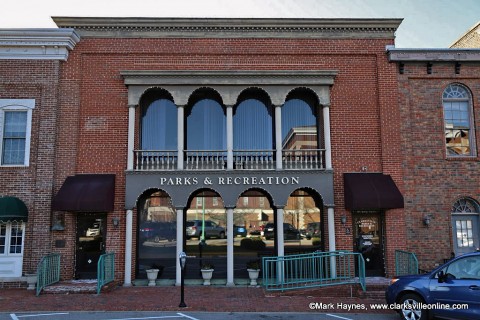 Clarksville Parks and Recreation Department provides a variety of indoor/outdoor programs, facilities, nature activities and entertainment events for people living in Clarksville, Montgomery County and Fort Campbell. These free or reasonably priced, year-round experiences help residents enhance their health, wellness, and social engagement — resulting in a stronger, better community.
The Clarksville Parks and Recreation Department offers a wide variety of recreational facilities and activities for all ages, maintains more than 700 acres of parks and facilities, provides 22 park facilities that offer a variety of amenities, including playgrounds, picnic areas, walking trails and pavilions or picnic shelters and maintains three community centers with year-round programming for youth, adults and seniors, as well as four public swimming pools
The Clarksville Parks and Recreation Department is located at 102 Public Square, Clarksville.
To learn more call 931.645.7476.

Clarksville, TN – The Customs House Museum and Cultural Center is located in Historic Downtown Clarksville, Tennessee. Come explore an entire city block featuring large gallery spaces filled with fine art, science, and history.
Some of the events in February at the Museum include Champagne & Chocolate, Art of the Horse, A Woman's Room, Roger Dale Brown: Capturing the Essence, Nights & Cities: Impressions in Lithography, Storytime & Craft, Making a Difference

Clarksville, TN – They have warmed your heart in "White Christmas" (currently playing on our mainstage through December 23rd), now come to the Roxy Regional Theatre and see them further show off their vocal chops in our "Company Cabaret: Holiday Hits!"
For one evening only, this Wednesday, December 14th at 7:00pm, enjoy a special night of music and entertainment featuring our talented company of professional actors who come to the Roxy Regional Theatre from all over the country.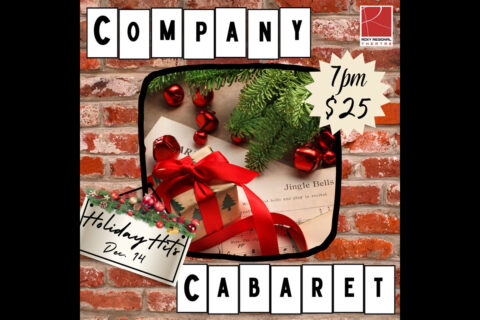 [Read more]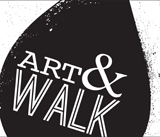 Clarksville, TN – Produced by The Downtown Clarksville Association, First Thursday Art Walk is a free, self-guided tour spanning a 5-block radius that combines visual art, live music, engaging events and more in the heart of Downtown Clarksville.
The First Thursday Art Walk in Clarksville is the ultimate opportunity to savor and support local creative talent. And it's great for finding one-of-a-kind gifts for everyone on your Christmas list!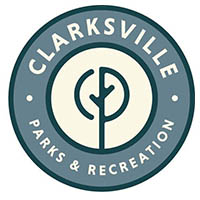 Clarksville, TN – The Clarksville Parks and Recreation Department announces that the annual Christmas parade, hosted by the City of Clarksville and Montgomery County Government, will take place on Saturday, December 3rd, 2022 at 5:00pm in Downtown Clarksville.
The parade route will begin on Eighth Street on the Austin Peay State University campus. From Eighth Street, the parade will progress to College Street and then to University Avenue.
From there the route is the same as years past, proceeding around Public Square, the Historic Courthouse and back to Franklin Street. From Franklin, the route will turn onto Eighth Street and then return onto the APSU Campus. A map of the route can be found at https://bit.ly/3G8m97H.

Clarksville, TN – In what has become an annual holiday tradition, Clarksville's own acoustic Celtic band is bringing their unique brand of Christmas cheer to the Roxy Regional Theatre at the corner of Franklin and First in historic Downtown Clarksville for the seventh year.
Performing traditional holiday tunes and carols with a Celtic flair, Red River Breeze will present 'Tis the Season! at the Roxy Regional Theatre on Sunday, December 11th, at 2:00pm.
Tickets are already going quickly for this much-anticipated follow-up to the group's previous concerts at the Roxy, which have consistently sold out.
Clarksville, TN – When Science on Tap returns to Strawberry Alley Ale Works on November 1st, an Austin Peay State University (APSU) professor will share the history, development, and future of the seasonal influenza vaccine.
"People always ask, 'How do they know what influenza strains to put in the influenza vaccine?' and, 'Why do we have to get vaccinated every year?'" Dr. Heather L. Phillips said in a description of the presentation. "Those questions will be answered."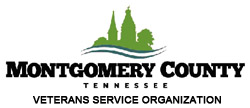 Montgomery County, TN – The Clarksville-Montgomery County Veterans Day Parade will take place on Saturday, November 5th, 2022 with pre-parade ceremonies set for 9:00am in front of the historic courthouse (south side) on Third Street in downtown Clarksville.
The keynote speaker is Army Command Sergeant Major (Ret) Richard A. Woodring, a combat veteran who deployed to Iraq, Afghanistan, Bosnia, and Kosovo and has served in various assignments throughout the United States, including Washington, D.C. Woodring has a broad range of leadership experience and a litany of awards and decorations for his service to the country.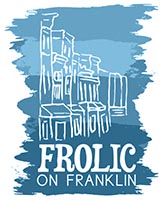 Clarksville, TN – The 16th annual Frolic on Franklin was held Saturday, September 17th, 2022 along the 100 block of Franklin Street in Downtown Clarksville. The community street fair featured nearly 40 booths for local artists to showcase their talents and sell their art and hand-crafted items.
The booths featured a wide selection of paintings and drawings, candles, glass items, soap, photography, pottery, jewelry, and more as well as art demonstrations.
There was also live entertainment throughout the day from the Cumberland Winds Jazz Project, Red River Breeze, and the Stuart Bonnington Trio.