Clarksville, TN – Clarksville Transit System (CTS) will be offering several free services to help residents cope with the hustle and bustle of the holiday season.
On Tuesday, December 24th, 2019, CTS is offering free transportation from the Downtown Transit Center to the Annual Warm Souls Christmas Celebration at the APSU Morgan University Center.
Clarksville, TN – Clarksville Transit System (CTS) has reopened its downtown Transit Center on Legion Street after an eight-month renovation project was completed last week.
Paul Nelson, Clarksville Transit System Director, said CTS will host a reopening celebration from 10:00am to 2:00pm on Friday, December 20th, 2019. CTS officials will be on hand to greet the public, offer snacks and soft drinks and CTS merchandise.

Clarksville, TN – Bryan Gaither, dressed in his trademark blue lab coat, slid on a pair of latex gloves and proceeded to inject chemicals into a pumpkin. Nearby, on the front lawn of the Austin Peay State University (APSU) Dunn Center, Clarksville firefighters put on their protective gear.

Clarksville, TN – On Friday, December 13th, 2019, Dr. Gilbert Pitts, Austin Peay State University (APSU) professor of biology and recipient of the 2019 National Alumni Association Distinguished Professor Award, will deliver the keynote address during the University's winter commencement. He will speak at both ceremonies, at 10:00am and 2:00pm, in the APSU Dunn Center.

Clarksville, TN – If you're looking for someone to manage your investments in the next few years, make sure they have a degree from Austin Peay State University (APSU). That's because a group of APSU business students recently earned several prominent accolades for their work overseeing close to a million dollars in investment funds.

Clarksville, TN – Austin Peay State University (APSU) is now 11,000 strong. More so actually. During a special celebration Wednesday morning, the University unveiled its official fall 2019 enrollment numbers, and Austin Peay's 11,048 students represent another record year for the University.

Clarksville, TN – Austin Peay State University (APSU) alumnus John McGee certainly knows how to celebrate an anniversary.
During his recent visit to campus for the November 9th, 2019 Homecoming football game, he donated more than $50,000 in gold coins to support his alma mater and commemorate his "Golden Graduate Year," which is the 50-year anniversary of his graduation from Austin Peay State University in 1969.

Clarksville, TN – On Guam, a strange silence hangs over the Pacific island's dense jungles. Birds don't sing or call out to mates. They don't flutter from branch to branch or shout at potential predators.
The jungles are eerily quiet because, more than half a century after an innocent looking tree snake arrived on Guam, the serpent devoured nearly all the island's birds.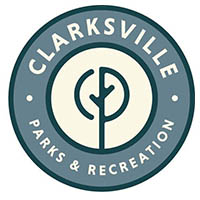 Clarksville, TN – The Tennessee Recreation and Parks Association (TRPA) acknowledged the outstanding achievements of individuals, communities and organizations during the association's 68th Annual Conference in Chattanooga last week.
The Maynard Glenn Award was presented to Clarksville Parks and Recreation's Kayla Malley for her coordination of the Mayor's Summer Night Lights program. The award, given annually by TRPA's Municipal/County Section, is presented to personnel who planned and conducted the most outstanding non-community center recreation program during the past year.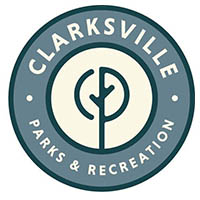 Clarksville, TN – The new Christmas Light Run gives you and your family a unique opportunity to run or walk through Christmas on the Cumberland and support Clarksville's popular light display. Experience the dazzling lights in a whole new way from 4:00pm-6:00pm, Saturday, December 14th at McGregor Park.
All proceeds will go towards the purchase of new Christmas on the Cumberland light displays!
Registrants can choose to participate in either the one-mile event ($10.00) or the 5K ($20.00) beginning at 4:00pm Online registration can be completed by visiting www.ClarksvilleParksRec.com