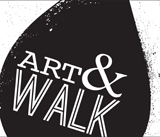 Clarksville, TN – Produced by The Downtown Clarksville Association, First Thursday Art Walk is a free, self-guided tour spanning a 5-block radius that combines visual art, live music, engaging events and more in the heart of Downtown Clarksville.
The First Thursday Art Walk in Clarksville is the ultimate opportunity to savor and support local creative talent. And it's great for finding one-of-a-kind gifts for everyone on your Christmas list!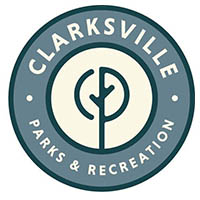 Clarksville, TN – The Clarksville Parks and Recreation Department announces that the annual Christmas parade, hosted by the City of Clarksville and Montgomery County Government, will take place on Saturday, December 3rd, 2022 at 5:00pm in Downtown Clarksville.
The parade route will begin on Eighth Street on the Austin Peay State University campus. From Eighth Street, the parade will progress to College Street and then to University Avenue.
From there the route is the same as years past, proceeding around Public Square, the Historic Courthouse and back to Franklin Street. From Franklin, the route will turn onto Eighth Street and then return onto the APSU Campus. A map of the route can be found at https://bit.ly/3G8m97H.

Clarksville, TN – In what has become an annual holiday tradition, Clarksville's own acoustic Celtic band is bringing their unique brand of Christmas cheer to the Roxy Regional Theatre at the corner of Franklin and First in historic Downtown Clarksville for the seventh year.
Performing traditional holiday tunes and carols with a Celtic flair, Red River Breeze will present 'Tis the Season! at the Roxy Regional Theatre on Sunday, December 11th, at 2:00pm.
Tickets are already going quickly for this much-anticipated follow-up to the group's previous concerts at the Roxy, which have consistently sold out.
Clarksville, TN – When Science on Tap returns to Strawberry Alley Ale Works on November 1st, an Austin Peay State University (APSU) professor will share the history, development, and future of the seasonal influenza vaccine.
"People always ask, 'How do they know what influenza strains to put in the influenza vaccine?' and, 'Why do we have to get vaccinated every year?'" Dr. Heather L. Phillips said in a description of the presentation. "Those questions will be answered."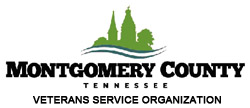 Montgomery County, TN – The Clarksville-Montgomery County Veterans Day Parade will take place on Saturday, November 5th, 2022 with pre-parade ceremonies set for 9:00am in front of the historic courthouse (south side) on Third Street in downtown Clarksville.
The keynote speaker is Army Command Sergeant Major (Ret) Richard A. Woodring, a combat veteran who deployed to Iraq, Afghanistan, Bosnia, and Kosovo and has served in various assignments throughout the United States, including Washington, D.C. Woodring has a broad range of leadership experience and a litany of awards and decorations for his service to the country.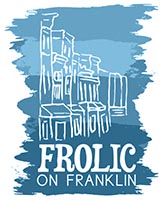 Clarksville, TN – The 16th annual Frolic on Franklin was held Saturday, September 17th, 2022 along the 100 block of Franklin Street in Downtown Clarksville. The community street fair featured nearly 40 booths for local artists to showcase their talents and sell their art and hand-crafted items.
The booths featured a wide selection of paintings and drawings, candles, glass items, soap, photography, pottery, jewelry, and more as well as art demonstrations.
There was also live entertainment throughout the day from the Cumberland Winds Jazz Project, Red River Breeze, and the Stuart Bonnington Trio.

Clarksville, TN – The Customs House Museum and Cultural Center is located in Historic Downtown Clarksville, Tennessee. Come explore an entire city block featuring large gallery spaces filled with fine art, science, and history.
Some of the events in October at the Museum include Bold Expressions: Art of the Nashville Artist Guild, A Simpler Life: Photographs by Carl Wilson, Spookies from the Collection, Peripheries: New Work by Laurén Brady, Fifth Saturday Donation Day, Meet a Firefighter, Historic Greenwood Cemetery Walking Tour.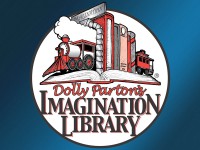 Clarksville, TN – Dolly Parton's Imagination Library of Montgomery County will host its Grown-Up Spelling Bee fundraiser on Tuesday, September 27th, 2022 from 6:00pm-9:00pm at the Customs House Museum, located at 200 South 2nd Street in Clarksville.
The event is presented by Two Rivers Electric. Proceeds from the event will support early childhood literacy in Clarksville-Mongomery County by providing free books to children under five.
During this adults-only event, guests can watch teams of grown-ups compete to be the top spellers in Montgomery County! Bee prepared for a night of laughs when bribes are made as the words get more and more difficult.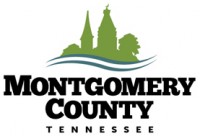 Montgomery County, TN – Montgomery County Parks and Recreation Department will celebrate the 100th anniversary of Warfield School, presently known as South Guthrie Community Center, from September 8th through September 10th.
On the first day of the 100-year celebration, September 8th, from 5:00pm – 7:00pm, Executive Director of the Customs House Museum and Cultural Center Frank Lott will share his extensive knowledge of the architecture of Rosenwald Schools and the renovation to revive the South Guthrie Community Center.
Clarksville, TN – The City of Clarksville's 33rd annual Riverfest will return to McGregor on September 9th-10th with vendors, entertainment, food and much more.
AJAX Distribution Company will be this year's main stage sponsor and will be supplying beer products for purchase during the festival.
Maggie Houts, Event Planning Supervisor for the Clarksville Parks and Recreation Department said the sponsorship with AJAX Distribution Company will make the festival even more successful.