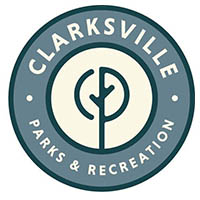 Clarksville, TN – Clarksville's 2022 Independence Day Celebration took place Sunday, July 3rd at Liberty Park. This free event featured activities, a live concert, and a fireworks show. This year's fireworks display is co-sponsored by the City of Clarksville and the Montgomery County Government.
Activities like cornhole, sack races, etc, started at 5:00pm. The concerts began at 6:30pm.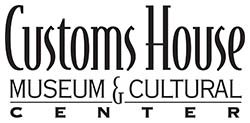 Clarksville, TN – Every year for Flying High, the Customs House Museum & Cultural Center's largest fundraising gala, one local artist is commissioned to be the "Signature Artist" to produce a unique and original work of art to be sold as the highlight of the event's live auction.
This year, recently-returned Clarksvillian Kitty Harvill has provided an emotionally-charged watercolor that makes a lasting impression, while also paying homage to her mother's legacy with the Museum.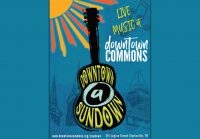 Montgomery County, TN – This Friday, July 1st, 2022 Downtown @ Sundown will feature Absolute Queen!
Beginning at 7:00pm, acoustic opener Wesley Beeler will take the stage. Wesley has played at numerous local venues and we are excited to welcome him to Downtown Commons!
Following Wesley, Absolute Queen will take the crowd back to the pop and rock of the '70s. Absolute Queen has spent hundreds of hours in the studio studying Queen's many-layered harmony vocals and instrumentation to bring you the most authentic-sounding Queen Live experience.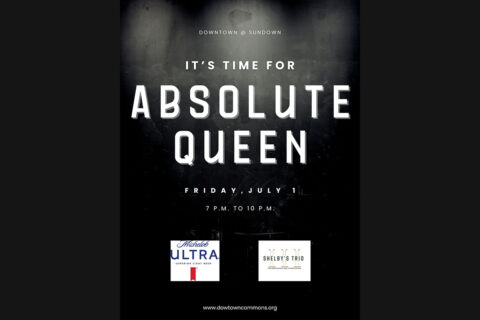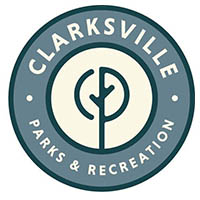 Clarksville, TN – The City of Clarksville will present its annual Independence Day Celebration on Sunday, July 3rd, 2022 at Liberty Park. The free event will include a live concert, activities, and a fireworks show. This year's fireworks display is co-sponsored by the City of Clarksville and Montgomery County.
Liberty Park will open at 5:00pm with activities and music beginning at 6:30pm. Seating will be available throughout the park, and the concert will be on the Great Lawn near the Wilma Rudolph Event Center.

Clarksville, TN – Romance and politics blend hilariously together in Neil Simon's "The Star-Spangled Girl", opening at the Roxy Regional Theatre on Friday, July 8th, 2022 at 8:00pm.
Set in San Francisco in the 1960s, this fast-moving, hilarious comedy concerns two earnest young men struggling to put out a "protest" magazine from their apartment — and the all-American girl who moves in next door, sending both of them into a romantic tailspin.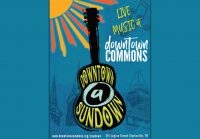 Montgomery County, TN – Downtown Clarksville came alive Friday night as Barracuda America's Heart Tribute took the stage at Downtown @ Sundown.
"Tonight we have the Heart tribute band Barracuda. This is actually their time trying to come out to the Downtown Commons. We had a COVID year. We had a rainout. So this is our third attempt at getting Barracuda out here, stated Elizabeth Quinton Downtown Commons event planning manager. "They are super excited. They are from Nashville."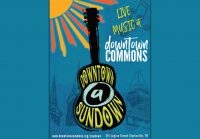 Montgomery County, TN – This Friday, June 17th, 2022 Downtown @ Sundown will feature America's Heart Tribute Band, Barracuda! Beginning at 7:00pm Nashville acoustic artist, Kelsey Nord will open the concert offering the crowd a mix of music through the years.
Following Kelsey, Barracuda will take the stage! Barracuda is known for their monster vocals and unceasing stellar performances which has created a solid foundation for this fabulous tribute to Heart. No fan will be left disappointed as Barracuda recreates their top songs from the '70s, '80s, and '90s!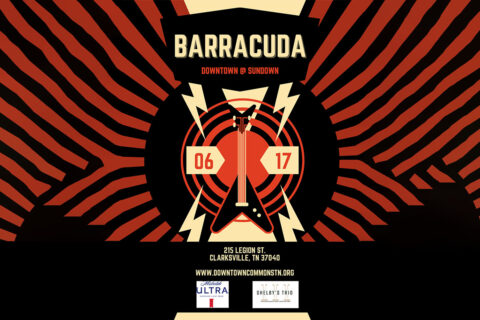 [Read more]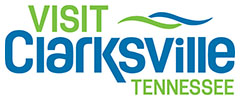 Clarksville, TN – A visit to Historic Collinsville Pioneer Settlement can now include a guided tour. At no additional cost, visitors can register for a guided tour each Thursday, Friday, and Saturday.
Tours begin at 1:00pm and require reservations. Daily groups are limited to eight individuals. Tours will not be available on special event days.

Clarksville, TN – While many are familiar with their full band performances, the Cumberland Winds will feature the fine musicians from our community who make up the group during a recital at the Roxy Regional Theatre on Saturday, June 25th, 2022, at 7:00pm.
Featuring soloists and small ensembles performing varied styles and types of music in the intimate setting of Clarksville's oldest professional theatre, the evening will include special recital performances by the Cumberland Winds Flute Trio, the Cumberland Winds Trumpet Quintet, and the Cumberland Winds Saxophone Quartet, as well as a selection featuring a trombone duet and solo performances by select Cumberland Winds brass and woodwind players.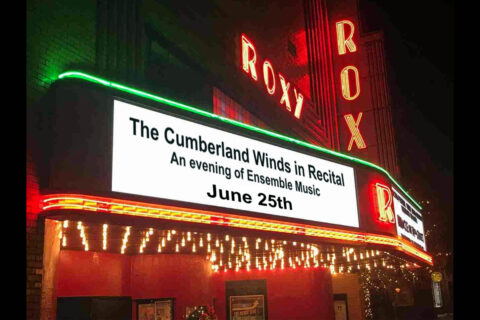 Clarksville, TN – The wait is nearly over! "Cry-Baby: The Musical", based on the John Waters cult classic film, opens at the Roxy Regional Theatre this Friday, June 3rd at 8:00pm.
In keeping with our pay-what-you-can opening night tradition, all tickets not pre-sold at the regular price will go on sale at 7:30pm Friday for a $5.00 minimum donation.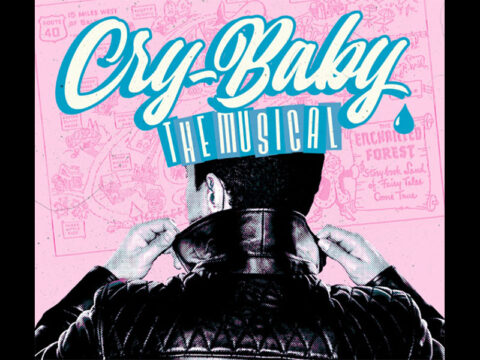 [Read more]