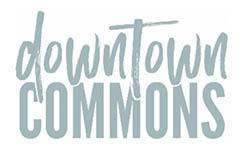 Montgomery County, TN – On October 2nd, 2020, Jerrod Niemann and Tyler Booth will be performing at the Downtown Commons from 7:00pm-10:00pm for the first of two concerts planned during the month of October.
Country musician Tyler Booth, will be kicking off the evening as he opens for platinum-certified hitmaker country musician Jerrod Niemann. They are sure to bring the crowd to their feet with a great combination of songs.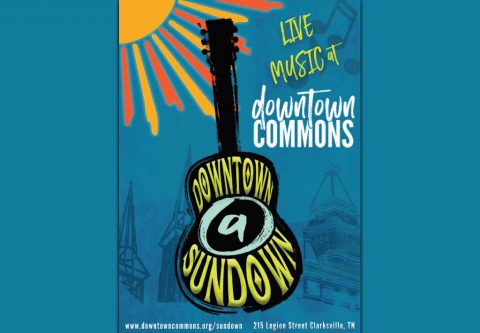 [Read more]
Clarksville tops 1,200 markets that competed in online vote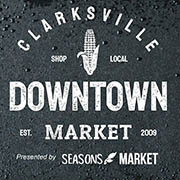 Clarksville, TN – The best place to live in America now has the "#1 Market in America."
The Clarksville Downtown Market presented by CDE Lightband was crowned the overall "People's Choice" winner and earned the $1,000 first prize after months of voting in the American Farmland Trust's 12th Annual Farmers Market Celebration. Chartered in 1980, the American Farmland Trust focuses on protecting farmland, promoting sound farming practices, and keeping farmers on the land.
The Clarksville Downtown Market, coordinated by the Clarksville Parks and Recreation Department, began in 2010 and has grown in popularity each year.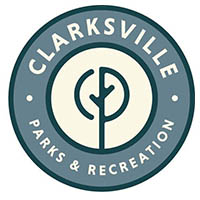 Clarksville, TN – The Clarksville Parks and Recreation Department will hold its annual BBQ Bash from 10:00am to 3:00pm Saturday, October 3rd, 2020 at Liberty Park. The event is sponsored by TriStar Beverage of Clarksville, Queener Law, and Bojangles.
The public is invited to watch area teams compete to prepare the best tasting barbecue. Admission for the public is free, and guests can expect live music, artisan vendors and a cornhole tournament. Beer and barbecue will be available for purchase, and 100 percent of beer proceeds will go to Big Brothers Big Sisters.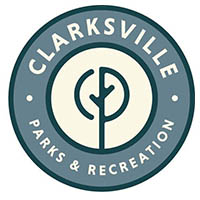 Clarksville, TN – Clarksville Parks and Recreation has begun planning for the 2020 Clarksville Christmas Parade, scheduled for Saturday, December 5th, 2020 in Downtown Clarksville. The public is being asked to decide on critical pieces of the event.
Each year, the parade, hosted by the City of Clarksville and Montgomery County, has a central theme that guides the decoration of vehicles and costumes of participants. This year's theme will be decided by the public through online voting. Options include gingerbread houses, Polar Express, songs of Christmas and snow globes.
Screening and awards held after months of delay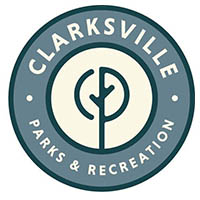 Clarksville, TN – Eleven teams gathered at Freedom Point Event Center in February to begin a 52-hour scripting, filming, and editing marathon known as the Clarksville Film Festival presented by CDE Lightband.
Clarksville Parks and Recreation hosted the annual event, and while the teams were able to complete their films, the screening and awards ceremony was scheduled during the height of the COVID-19 Coronavirus pandemic, resulting in it being postponed indefinitely.
After months of waiting, the 2020 Clarksville Film Festival Screening and Awards were held on Saturday, September 19th, 2020 at the Roxy Regional Theater.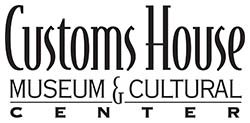 Clarksville, TN – One of the state's most photographed structures, the Customs House Museum and Cultural Center in Downtown Clarksville, will soon be as photogenic after dark as it has been in the daytime.
The Museum is adding a new feature to the historic 1898 Post Office and Customs House building that proudly graces the corner of South Second Street and Commerce Street.
"I hope you know that you made today a very special day by just your being you. There's no one in the whole world like you, and I like you just the way you are."

Clarksville, TN – In these challenging times, we could all use a little more Mister Rogers in our lives. Join us at the Roxy Regional Theatre as we celebrate the beloved children's television host and his enduring legacy of kindness and love when Planters Bank Presents… "A Beautiful Day In The Neighborhood" on our big screen this Friday, September 25th, 2020 at 7:00pm.
Tom Hanks portrays Mister Rogers in this timely story of kindness triumphing over cynicism, based on the true story of a real-life friendship.

Clarksville, TN – If you or the budding young performer in your life are sorry you missed the registration deadline for our Roxy Regional Theatre School of the Arts earlier this month, then we have great news for you!
We are offering open enrollment in our Roxy Regional School of the Arts for the month of October to fill a limited number of remaining slots. So for those of you interested in honing your craft or discovering a new passion, don't miss your second chance!
Clarksville, TN – Many of the events at this year's Riverfest had to be re-engineered, thanks to COVID-19 Coronavirus. Though some were canceled because of social distancing concerns, the good people at Clarksville Parks and Recreation did manage to find ways to carry on in the spirit of Clarksville's favorite outdoor festival.
With twelve days of events, such as the Juried Art Show, Virtual Talent Competition, Virtual 5K, and the ever-popular Riverfest Cardboard Boat Regatta, the new-normal version of the festival was smaller and quieter, but a success none the less.
"Some people build fences to keep people out — and other people build fences to keep people in."

Clarksville, TN – Come out to the Roxy Regional Theatre this Friday evening for one of the finest examples of live performance retaining its power in the translation from the stage to the screen. Starring Denzel Washington and Viola Davis, Planters Bank Presents… the Academy Award-winning "Fences" on the Roxy big screen this Friday, September 18th, 2020 at 7:00pm.
Set in 1950s Pittsburgh, this film adaptation of August Wilson's Tony Award- and Pulitzer Prize-winning play takes a passionate look at former baseball player turned garbage collector Troy Maxson. Bitter about his lot in life, Maxson frequently takes out his frustrations on his loved ones as he fights to provide for them in a world that threatens to push him down.