Clarksville, TN – On Sunday, December 8th, 2019, the Gateway Chamber Orchestra will host their annual winter concert at 4:00pm at Madison Street United Methodist Church in downtown Clarksville. Tickets for this Clarksville holiday tradition, 'Winter Baroque,' are on sale now at www.gatewaychamberorchestra.com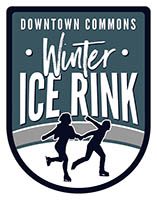 Montgomery County, TN – Bundle up! Downtown Commons' annual winter ice rink returns for a third year of frosty fun November 26th! This is a great opportunity to get out of the house this season for some family friendly fun with your community. While you're downtown with family and friends don't forget to stop by Golly G's for some sweet treats!
The ice rink will be open through January 20th, 2020. Regular operating hours will be Thursdays and Fridays from 4:00pm to 9:30pm, Saturdays from 10:00am to 9:30pm, and Sundays from 2:00pm to 9:30pm. Hours will vary on holidays, during school breaks, and special events. Ice Skates are provided.
Clarksville, TN – The Fifth Annual SpiritFest – a holiday event from 2:00pm – 5:00pm on Saturday, December 7th – will offer a bounty of free activities, including visits with Santa Claus, rides on the Express Bus, four kids' inflatables, live music on the new Downtown Commons stage, ice skating, art and gift markets, food trucks and a live nativity with animals.

Clarksville, TN – After the turkey and stuffing are put away on Thanksgiving night, bring your out-of-town guests to Historic Downtown Clarksville for family entertainment sure to get everyone in the holiday spirit!
Mark and Ricki Holleman proudly present "A Christmas Carol: The Musical" at the Roxy Regional Theatre, opening Thursday, November 28th, at 7:00pm.
In keeping with the theatre's traditional pay-what-you-can opening night, all tickets not pre-sold at the regular price will go on sale at 6:30pm that evening for a $5.00 minimum donation. Due to the double casting of children in the production, a second pay-what-you-can night will be held at 7:30pm on Friday, November 29th.

Clarksville, TN – The Austin Peay State University (APSU) Center of Excellence for the Creative Arts (CECA) is pleased to announce the 2019-20 recipient of the Tennessee Artist Fellowship, artist and designer Carl Moore of Memphis, Tennessee.

Clarksville, TN – For the 10th year in a row, David Steinquest and his talented friends will gather at Austin Peay State University (APSU) for a relaxed evening of holiday music, with this year serving as a sort of "greatest hits" event from a decade worth of concerts.
Clarksville, TN – The Clarksville Parks and Recreation Department recently hosted its annual Handmade Holidays at the Wilma Rudolph Event Center, a two-day shopping extravaganza that featured a variety of unique handmade gift ideas.
Trey Stroud, an event planning specialist with Clarksville Parks and Recreation oversaw this year's event.

Clarksville, TN – In what has become an annual holiday tradition, Clarksville's own acoustic Celtic band is bringing their unique brand of Christmas cheer to the Roxy Regional Theatre at the corner of Franklin Street and First Street in Historic Downtown Clarksville for the fifth year in a row.
Performing traditional holiday tunes and carols with a Celtic flair, Red River Breeze will present "Joy to the World!" at the Roxy Regional Theatre on Sunday, December 8th, 2019, at 2:00pm.
Tickets are already going quickly for this much-anticipated follow-up to the group's previous concerts at the Roxy, which have consistently sold out.

Clarksville, TN – Austin Peay State University (APSU) Department of Theatre and Dance and the Center of Excellence for the Creative Arts (CECA) will present "Five Savory Dishes" – a world premiere evening of one-act plays written Pulitzer Prize-winning playwright John Patrick Shanley from Thursday, November 21st through Sunday, November 24th, 2019.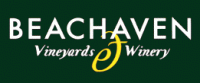 Clarksville, TN – On Sunday, December 8th, 2019, kick off the holidays at Beachaven Vineyards & Winery's annual Holiday Open House from 1:00pm-4:00pm.
Mix and mingle while enjoying wine and food pairings coordinated by their winemakers and catered by Strawberry Alley Ale Works.