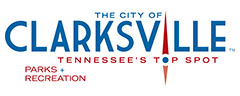 Clarksville, TN – The Liberty Live summer concert series returns for its second season at Liberty Park this Friday, May 1st! This first concert in the series features Americana artist, The Mike + Ruthy Band as well as local band Earnest Ernest.
Admission is free but concessions will be available for purchase. The show is set to begin at 6:30pm at Liberty Park.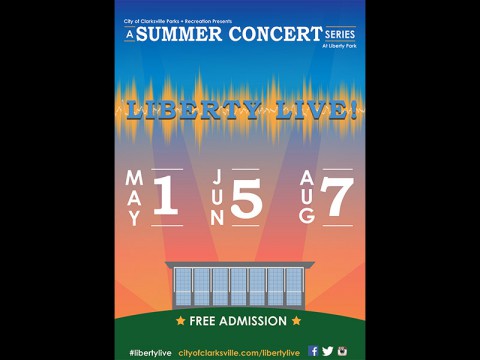 [Read more]

Clarksville, TN – The Customs House Museum and Cultural Center is located in historic downtown Clarksville, Tennessee. Come explore an entire city block featuring large gallery spaces filled with fine art, science and history.
Some of the events in January at the Museum are: In the Garden: Southern Watercolor Society's 38th Annual Juried Exhibition, Ed Nash: Exploration, Go Figure!, The Creative Gilmans, The Art of Flying High, and Story & Craft Time with Ms. Sue.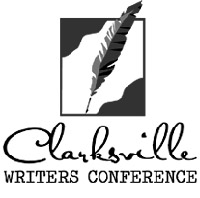 Clarksville, TN – The Clarksville Arts and Heritage Development Council, in partnership with Austin Peay State University and the Tennessee Arts Commission, is pleased to announce the Eleventh Annual Clarksville Writers Conference, being held June 4th and 5th, 2015, on the campus of Austin Peay State University.
We are very honored to have as this year's keynote speaker Sharyn McCrumb, award-winning Southern writer best known for her Appalachian "Ballad" novels, including the New York Times bestsellers The Ballad of Tom Dooley and She Walks These Hills, and the forthcoming Prayers the Devil Answers.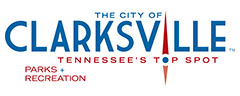 Clarksville, TN – The weekly Clarksville Parks and Recreation Department Recreation Report provides Clarksvillians with a glimpse at the activities and events that are available from the Parks and Recreation Department for them to enjoy together as a family.
This weeks highlights include: Queen City Road Race, Liberty Live Summer Concert Series, Fun with Fido, 150th Homecoming of the Tennessee 14th Infantry and Summer Youth Program.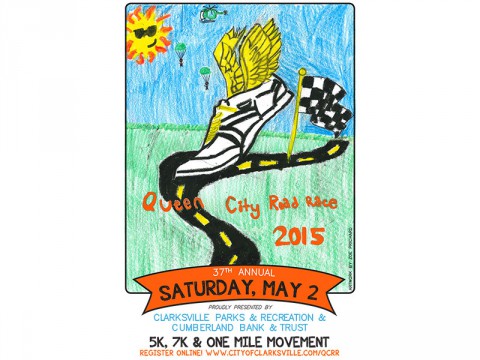 [Read more]

Clarksville, TN – The Friends of Dunbar Cave have announced the schedule for this year's Spring Fling event to be held (rain or shine) on May 2th, 2015. All activities begin at the Visitor's Center and are free of charge. Snacks will be provided for a modest donation. Children must supervised by an adult.
Come out and enjoy a day of free, family fun.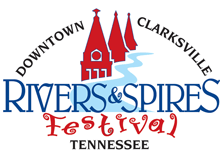 Clarksville, TN – The Rivers and Spires Quilts of the Cumberland Quilt Show held a Trunk Show on Thursday, April 16th at the Madison Street United Methodist Church. Charlie Rhea presented a lecture and quilt trunk show entitled "Quilting Through the Years with Jamie and Charlie."
Jamie Williams, her friend and quilting partner, was ill and did not want to pass it around so she did not attend.

Clarksville, TN – The Customs House museum will be changing out its spaces at the end of the month, leaving less than two weeks for art lovers to view the current exhibits by award-winning artists.
The museum offers an average of thirty temporary shows each year, and the current ones features a variety of styles and subject matter.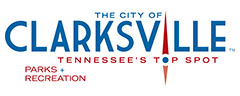 Clarksville, TN – The City of Clarksville Parks and Recreation Department Summer Youth Program will begin June 1st with the opening of program sites and will end July 10th. This year's theme is "Blast from the Past!"
The Summer Youth Program is a six-week day camp-type program that is offered each summer to youths, ages 6-16. Gyms at various locations are staffed with directors and assistants, who will help with playtime activities and provide free, instructional classes such as dance and karate.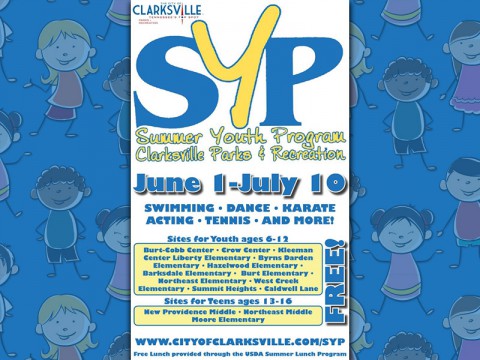 [Read more]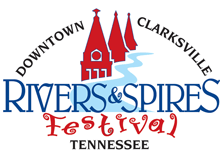 Clarksville, TN – The Quilts of the Cumberland Quilt show was during the Rivers and Spires Festival, April 16th-18th at the Madison Street United Methodist Church. There were a variety of quilts from local artists on display from traditional to one of a kind. The event was free and open to the public.
These quilts were simply amazing. The event had Juried exhibitions and non-juried exhibitions as well.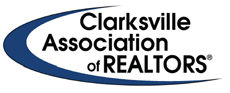 Clarksville, TN – On May 2nd, 2015, the Clarksville Association of Realtors will be hosting the 8th Annual F.U.E.L. Block Party and Fundraiser.
It is a community event that is coordinated each year by the Charity Relations Committee with the assistance of the realtor and affiliate members of the Clarksville Association of Realtors.