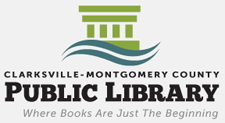 Clarksville, TN – The 101st Airborne Division (Air Assault) Band will perform in the atrium of the Clarksville-Montgomery County Public Library on Tuesday, December 12th from 6:00pm–7:00pm.
The show will feature several different types of musical groupings for an hour-long concert. Musical offerings will be holiday standards played both traditionally and with a jazzy flair and with vocal performances by band members.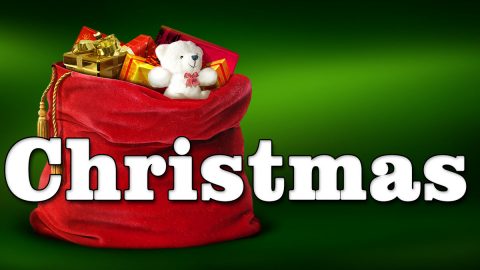 Clarksville, TN – It was a beautiful night Saturday for the 58th Annual Clarksville Christmas Parade in Downtown Clarksville. People lined the streets waiting for the start of the parade. Children were excited in anticipation of seeing the floats and Santa Claus.
Austin Peay head football coach Will Healy was the grand marshal. The theme was "Christmas Around the World".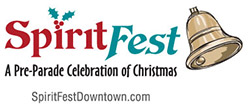 Clarksville, TN – Downtown Clarksville was the site of the 3rd Annual SpiritFest Saturday, a holiday event that preceded this year's 58th Annual Clarksville Lighted Christmas Parade.
Festivities were held in an area that included streets and parking lots between First Presbyterian Church on Main Street, Trinity Episcopal Church on Franklin Street, and the new Downtown Commons space.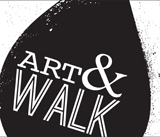 Clarksville, TN – Produced by The Downtown Clarksville Association, First Thursday Art Walk is a free, self-guided tour spanning a 5-block radius that combines visual art, live music, engaging events and more in the heart of Downtown Clarksville.
With 10+ venues, bars and businesses participating each month, the First Thursday Art Walk in Clarksville is the ultimate opportunity to savor and support local creative talent.

Clarksville, TN – The Customs House Museum and Cultural Center is located in historic downtown Clarksville, Tennessee. Come explore an entire city block featuring large gallery spaces filled with fine art, science and history.
Some of the events in December at the Museum are: The Art of the 2Rivers Society of Painters, Tamara Reynolds: Southern Route, Veiled Abstractions: L.A. Bachman, Toys from the Museum Collection, Doggerels: The Illustrations of Edward Gilman, and Noel Night.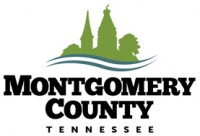 Montgomery County, TN – Thanks to a grant from Clarksville Montgomery County Community Health Foundation acquired by students from Clarksville Academy in partnership with Montgomery County Parks and Recreation, Phase II of the Rotary Park Disc Golf Project has been completed.
The course is now 18-holes with a red and yellow basket for each of the 18 concrete tees, giving players of all ages and skill levels an opportunity to enjoy the game.
'Christmas Around the World' leads big list of City activities
Clarksville, TN – Celebrate "Christmas Around the World" and cheer on Coach Will Healy, architect of Austin Peay State University's amazing 2017 football success, at the 58th Annual Clarksville Christmas Parade beginning at 5:00pm Saturday, December 2nd in Downtown Clarksville.
Healy, whose Governors gift-wrapped an 8-4 turnaround season for fans, will be this year's grand marshal. He'll be surrounded by an array of floats and parade entries embracing the "Christmas Around the World Theme" through music, dress and decor.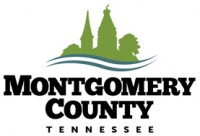 Montgomery County, TN – This Saturday, December 2nd, 2017 there will be multiple activities taking place in the Downtown Commons and throughout downtown to celebrate the Christmas Season. SpiritFest begins at the Downtown Commons at 2:00pm, kicking off with Northeast High School Show Choir, Starlight Grande performance, Infinity Dance Fitness Academy, Clarksville Academy, and Rossview Singing Hawks.
At 3:30pm, the Montgomery Central Elementary School Choir will perform followed by greetings from Montgomery County Mayor Jim Durrett at 3:45pm.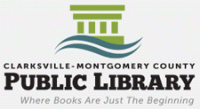 Clarksville, TN – The Clarksville-Montgomery County Public Library is collaborating with The Vigilance Group of Brentwood, Tennessee to provide teens with a useful lesson in self-defense. The free self-defense class will be held on Thursday, November 30th at 5:00pm at the public library.
All teens in grades 7-12 are encouraged to attend. Teens are advised to wear comfortable clothes and tennis shoes.
Deadline to register for 58th annual event is Wednesday, November 29th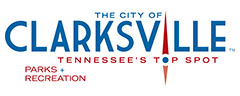 Clarksville, TN – Be a part of a Clarksville tradition by participating in this year's annual Christmas parade, hosted by the City of Clarksville and Montgomery County Government.
This night-time, lighted Christmas parade is scheduled for 5:00pm Saturday, December 2nd in downtown Clarksville.