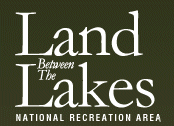 Land Between the Lakes, KY/TN – Visitors searching for a traditional family-oriented celebration may visit the Homeplace 1850s Farm on the Fourth of July at Land Between The Lakes National Recreation Area.
Celebrate Independence Day from 1:00pm-4:00pm on Monday, July 4th, 2016 with races, skillet tossing, horse shoes, old-time music, toys, and games. Admission is $5.00 ages 13 and up; $3.00 ages 5-12; free for ages 4 and under, and includes all the day's activities and programs.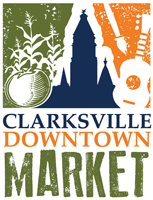 Clarksville, TN – On Saturday, June 18th, Clarksville Parks and Recreation held a Health and Fitness Day at the Clarksville Downtown Market. The Montgomery County Health Department had a booth and were giving out samples and the recipe for Citrusy Pico De Galio.
"A couple of times a year, Parks and Recreation invites us to come down to the Downtown Market and encourage healthy eating habits," said Montgomery County Public Health Director Joey Smith.
The booth was so busy that they ran out of tortilla chips and had to go out for more.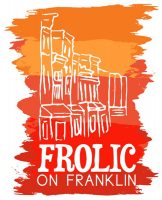 Clarksville, TN – Applications are now being accepted for booth space at the 11th annual "Frolic on Franklin: A Celebration of the Arts."
The event will be held on Saturday, September 24th, from 8:30am to 3:30pm, in the 100-block of historic Franklin Street in downtown Clarksville.
Coordinated by the Roxy Regional Theatre, the street event offers 30 vendor spaces where artists can showcase and sell fine arts and handcrafted items, including photography, paintings and drawings, pottery, jewelry, glass items and more.

Clarksville, TN – Written by Ken Davenport, "The Awesome 80's Prom" at the Roxy Regional Theatre featured a cast that sparkled through the music of the era with not only audience participation throughout but sizzling singing and dancing.
Joe Filippo as Mr. Richard "Dick" Snelgrove, the principal, attempted to keep the boisterous cast in line as Stephanie Stafford as Mrs. Patty Lascalzo (or Mrs. L, the drama teacher) announced irrelevant interruptions such as the Alabama car parked in the wrong spot.

Clarksville, TN – Once again William Bennett has chosen Austin Peay State University (APSU) as the site of his Summer Flute Academy—his only master class offered in the U.S.
An Officer of the Most Excellent Order of the British Empire for his distinguished services to music, every summer Bennett, one of Britain's greatest flautists, leaves overcast England to spend a week in the humid air hovering around Clarksville Tennessee.

Clarksville, TN – Artist Larry Richardson will be at the Customs House Museum and Cultural Center on Thursday, June 23rd at 12:15pm as part of the museum's monthly Art & Lunch program.
Larry will be taking guests on a guided tour of Cumberland River paintings that are now on display in the Kimbrough Gallery.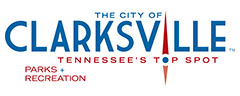 Clarksville, TN – Clarksville Parks and Recreation is joining forces with the Clarksville Police Department to bring forth "Bridging the Gap" as a part of the Mayor's Summer Night Lights program on Wednesday, June 22nd at the Kleeman Recreation Center.
The event will take place from 5:30pm to 9:00pm.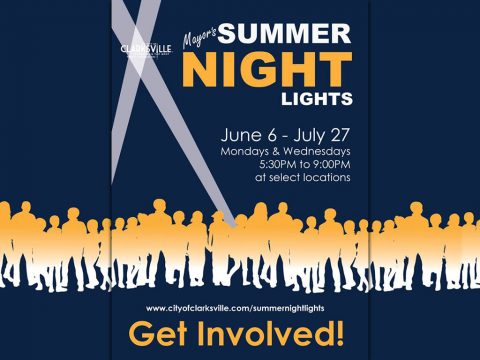 [Read more]

Clarksville, TN – Local author Beverly Fisher was present in theotherspace at the Roxy Regional Theater on Monday, June 20th, as her novella "Grace Among the Leavings" turned dramatic presentation debuted in Clarksville.
Based on Fisher's family research and Civil War gleanings, "Grace Among The Leavings" tells the story of eleven-year-old Grace Meadows and her family's hard times in the wake of war.
It features Ava DoVanne, a rising seventh grader, in the starring role. As Grace, DoVanne showed her command of the script and the stage in her performance.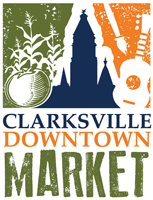 Clarksville, TN – The Saturday Clarksville Downtown Market sponsored by Clarksville Parks and Recreation is a place anyone would have a great time selecting the freshest of locally grown food—tomatoes, squash, peppers, greens, honey, whoopie pies, homemade ice cream, flavored lemonade, peaches, blueberries, baked goods (fried pies, cookies, fruit pies, and breads), raw milk cheeses, popsicles, homemade jams and jellies, eggs, steak specials, beef, rabbit, pork, sausage, Canadian bacon, eggs, kettle corn, broccoli salad,etc.
What you may not expect is the variety of other items offered.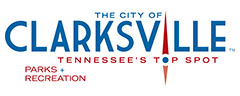 Clarksville, TN – The weekly Clarksville Parks and Recreation Department Recreation Report provides Clarksvillians with a glimpse at the activities and events that are available from the Parks and Recreation Department for them to enjoy together as a family.
This weeks highlights include: Rally on the Cumberland, Clarksville Downtown Market and Fun with Fido.