Clarksville, TN – The weekly Clarksville Parks and Recreation Department Recreation Report provides Clarksvillians with a glimpse at the activities and events that are available from the Parks and Recreation Department for them to enjoy together as a family.
This weeks highlights include: Spring Eggstravaganza, 50-Plus Olympics Registration, Downtown Market Vendor Application, Archery at Crow, and Just Ordinary Exercise (J.O.E.) Program.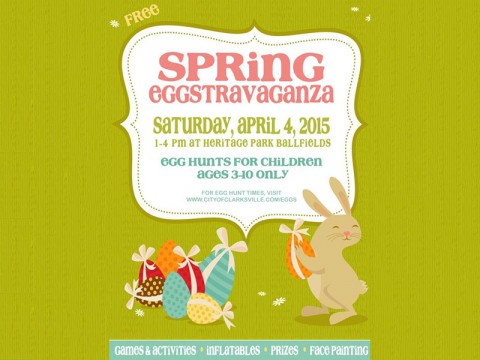 [Read more]

Clarksville, TN – Austin Peay State University's Department of Art is proud to host its annual juried student exhibition in the Trahern Gallery from March 30th through April 17th, 2015.
As the tradition of showcasing the artistic talents of the Austin Peay students enters its 47th year, this exhibition rounds out what has been an exciting 2014-2015 gallery season. [Read more]

Clarksville, TN – Local artist Amy Duncan will displaying her show "Words Are Hard," a series of 100 intricately draw handmade greeting cards, from March 30th-April 3rd at Trahern Gallery 108 on the campus of Austin Peay State University.
An opening reception is free to the public and takes place March 30th from 5:00pm-9:00pm. [Read more]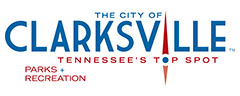 Clarksville, TN – Are you an avid bookworm or just interested in learning about some of Clarksville's history? There's still time left to read the latest books that can be signed by local writers!
"The Diary of Nannie Haskins" by Minoa D. Uffelman, Ellen Kanervo, Eleanor Williams and Phyllis Smith; and "Franklin House" by Carolyn Ferrell with both be available for purchase at the Fort Defiance Interpretive Center for those who do not already own a copy.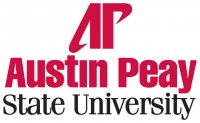 Clarksville, TN – Austin Peay State University assistant professor of creative writing and poetry Andrea Spofford is nearing the release of her first collection of poetry, titled "The Pine Effect."
Spofford's collection of poetry examines the intersection of person and place. Addressing themes of history, transformation and youth, this collection explores the idea of poet as alchemist and scientist, explorer and observer.
[Read more]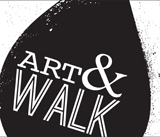 Clarksville, TN – Produced by The Downtown Clarksville Association, First Thursday Art Walk is a free, self-guided tour spanning a 5-block radius that combines visual art, live music, engaging events and more in the heart of Downtown Clarksville.
With 10+ venues, bars and businesses participating each month, the First Thursday Art Walk in Clarksville is the ultimate opportunity to savor and support local creative talent.

Cunningham, TN – The Cunningham Volunteer Fire Department will be having their Annual Easter Egg Hunt on Saturday, March 28th at the Montgomery Central Middle School.
The Easter Egg hunt will begin at 10:00am.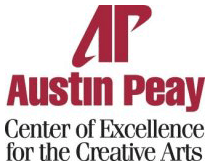 Clarksville, TN – Austin Peay State University welcomes two local authors to campus, as Andrea Spofford and Amy Wright will read excerpts of their works on Wednesday, April 1st at 1:00pm at the Morgan University Center, room 303. The event is free and open to the public.
Spofford is the author of two chapbooks, titled "Everything Combustible" and "Qikiqtagruk: Almost an Island." Her first full-length book, "The Pine Effect," is forthcoming from Red Paint Hill Publishing. A native Californian transplanted to the South, Spofford is poetry editor for Zone 3 Press, APSU's literary press, and an assistant professor of English at APSU.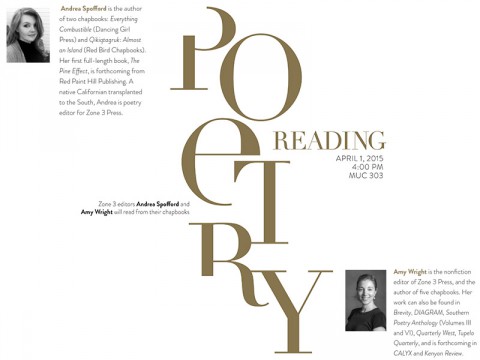 [Read more]

Clarksville, TN – On March 31st, the Customs House Museum will present a Writers' Hour event in conjunction with its invitational exhibit celebrating women artists.
Local authors will read from their works that are themed to the museum's show, In the Garden.
"The museum has held several readings in the past," states Exhibits Curator Terri Jordan. "It is interesting to hear the variety of poems and stories from our local writers. Often funny, and sometimes sad, the audience is always blown away with the talent we have in the Clarksville area."

Clarksville, TN – Seasoned actor Jay Doolittle returns to the Roxy Regional Theatre this spring to reprise his role as Morrie Schwartz in the beloved play based on Mitch Albom's New York Times bestselling memoir, "Tuesdays with Morrie", March 27th – April 11th.
Sixteen years after his college graduation, sportswriter Mitch Albom (played by Matthew Whitfield) happens to catch his former professor's appearance on a television news program and learns that Morrie is battling ALS, more commonly known as Lou Gehrig's Disease.