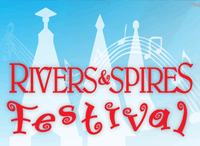 Clarksville, TN – The Rivers And Spires Festival, brought to you by Coors Light and Agero, is pleased to announce Grammy award-winning and multi-platinum selling country music superstar, Ronnie Milsap, will take the Public Square Stage on Friday, April 17th. The concert is free and open to the public.
One of the biggest and most sought-after country music artists of the 70s and 80s, Milsap will perform some of his biggest hits that have made him a legend. Songs such as "Smoky Mountain Rain", "(There's) No Gettin' Over Me", "I Wouldn't Have Missed It for the World", "Any Day Now" and "Stranger in My House" will make up a concert you don't want to miss.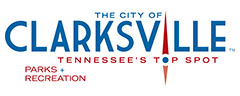 Clarksville, TN – Registration is set to kick off February 2nd for the Clarksville Parks and Recreation's Youth Recreation Leagues. Participants can register through March 27th at any of our community centers, the Clarksville Parks and Recreation Main office as well as online at recpro.cityofclarksville.com.
The baseball, softball and t-ball league is open to youth ages 5 to 14. Birth certificates are required at registration to verify the child's age.
[Read more]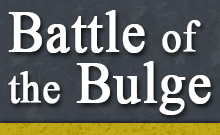 Clarksville, TN - On December 16th, 1944, the German Army launched a desperate offensive designed to split the Allied armies in two and capture the strategic supply port of Antwerp, Belgium. This offensive has come to be known as the Battle of the Bulge.
We are now in the midst of the 70th Anniversary of that offensive and historians from the Clarksville area including history faculty from Austin Peay State University will take part in presenting a series of programs that will educate, inform and enlighten the public as to the importance of this offensive. A highlight of one seminar will be actual World War 2 veterans that served in the Bulge fighting.

Clarksville, TN – Downtown Artists Co-op (DAC) is proud to announce our 4th Annual Juried Photography Exhibition. This Photography Expo will feature the best photography from local and regional photographers.
All photography will be juried into the show by three experienced jurors and professional photographers; our impartial jurors for the show are Keely Moore, Tony Aldridge and Johnnie Welborn Sr. The DAC Photography Expo gets better every year, so expect to see the best DAC Photo Expo ever!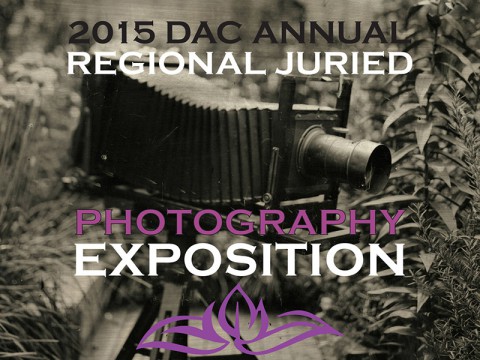 [Read more]

Clarksville, TN – Are you at least 50 years of age and looking for something fun to do?
The Kleeman Community Center is ready to let the good times roll with another Silver Social, sponsored by the Distinguished Steppers Unlimited, on Saturday February 21st.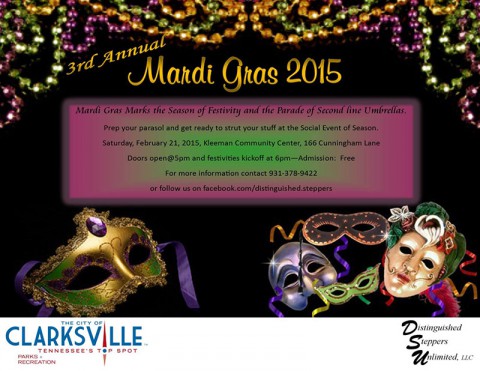 [Read more]

Clarksville, TN – The Austin Peay State University Department of Art is proud to welcome Ann Hamilton, an internationally recognized visual artist known for large-scale multimedia installations.
As a part of the Department's visiting artist series, Hamilton will present a lecture on February 5th at 7:00pm in APSU's Trahern Theatre.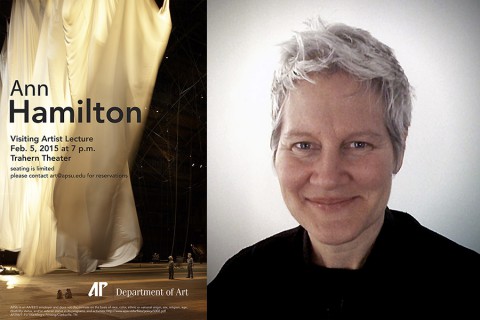 [Read more]

Clarksville, TN – The City of Clarksville Parks and Recreation Department and Cumberland Bank & Trust are excited to announce the finalists and overall winner of the 2015 Queen City Road Race Art Contest.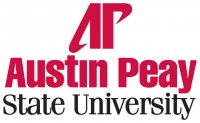 Clarksville, TN – Austin Peay State University's Wilbur N. Daniel African American Cultural Center features a variety of art donated by alumni and community organizations, but the colorful, abstract paintings of APSU alumna Miesha Arnold ('07) are particularly eye-catching.
In February, visitors to the Center will have an opportunity to dive deeper into Arnold's work, as she will be the focus of an exhibition of her watercolors, titled "Black Ink, Blue Collar."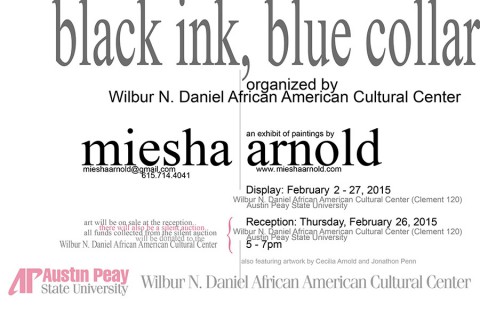 [Read more]

Clarksville, TN – The weekly Clarksville Parks and Recreation Department Recreation Report provides Clarksvillians with a glimpse at the activities and events that are available from the Parks and Recreation Department for them to enjoy together as a family.
This weeks highlights include: Winner of the 2015 Queen City Road Race Art Contest Announced, Spring Softball and Kickball registration and Martial Arts program.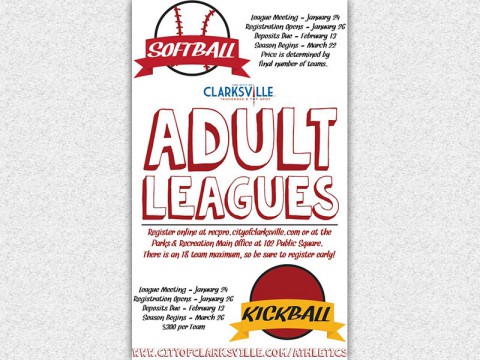 [Read more]

Clarksville, TN – Dunbar Cave State Natural Area has been a State Park since 1973. The cave and its surrounding 110 acres have considerable scenic, natural and historical significance. The entrance offered shelter to prehistoric Native Americans as far back as 10,000 years.
Dunbar Cave State Natural Area will present many nature programs during the year. There are programs for children and adults.
Some of the upcoming events include: Woods Hike, Port Royal Trail Hike, Dunbar History, Night Stroll, Evening Hike, and Port Royal History Walk.