Clarksville Civil War Roundtable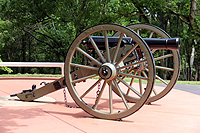 Clarksville, TN – The next meeting of the Clarksville Civil War Roundtable will be on Wednesday, December 19th, 2018 at the Bone & Joint Center, 980 Professional Park Drive, right across the street from Tennova Heathcare. This is just off Dunlop Lane and Holiday Drive and only a few minutes east of Governor's Square mall.
The meeting begins at 7:00pm and is always open to the public. Members please bring a friend or two – new recruits are always welcomed.
Downtown Clarksville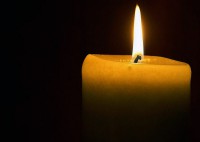 Clarksville, TN – The residents of Dog Hill Historic District in downtown Clarksville, Tennessee announce the Annual Illuminating Dog Hill holiday event.
You are invited to visit the district on the evening of December 22nd, 2018 to enjoy the candlelit luminaries which the residents of Dog Hill will have on display from 5:00pm until 8:00pm.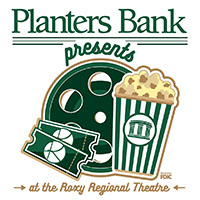 Clarksville, TN – This Sunday, join the Roxy Regional Theatre for a perennial holiday favorite and our final film of 2018! Planters Bank Presents… Frank Capra's "It's A Wonderful Life" on our big screen this Sunday, December 16th, 2018 at 2:00pm.
With the endearing message that "no one is a failure who has friends," Frank Capra's heartwarming masterpiece continues to endure, and after 70 years this beloved classic still remains as powerful and moving as the day it was made.

Clarksville, TN – They warmed your heart in "Miracle on 34th Street", now come and see them further show off their vocal chops in the Roxy Regional Theatre's "Holiday Company Cabaret"
For one evening only, next Wednesday, December 12th, 2018 at 7:00pm, enjoy a special night of music and entertainment featuring the talented company of professional actors who come to the Roxy Regional Theatre from all over the country.

Clarksville, TN – The Customs House Museum and Cultural Center is located in historic downtown Clarksville, Tennessee. Come explore an entire city block featuring large gallery spaces filled with fine art, science and history.
Some of the events in September at the Museum are: Camille Engel: Her Home Tennessee, Alan LeQuire: From Clay to Bronze, Holiday from the Collection, Second Saturday Free Admission Day and Christmas Town.
Northeast High School Band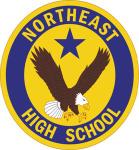 Clarksville, TN – Come out this Saturday, December 8th, 2018 for the 5th Annual Northeast High School Band Craft Fair.
It will be held at the high school gymnasium. Doors will open at 9:00am and will go on until 3:00pm.
The NEHS Band has lots of vendors and crafter very anxious to show you all of their great products. Come on out and get your Christmas shopping finished with very unique and handmade items.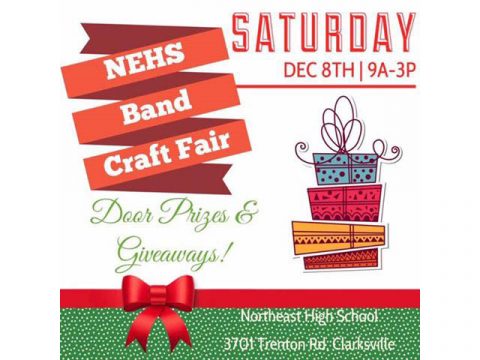 Clarksville Parks and Recreation Department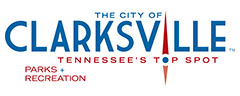 Clarksville, TN – Clarksville Parks and Recreation is offering a wide variety of festive and fun events this winter.
These family-friendly events are affordably priced and will take place at several Clarksville Parks and Recreation venues.

Clarksville, TN – In what has become an annual holiday tradition, Clarksville's own acoustic Celtic band is bringing their unique brand of Christmas cheer to the Roxy Regional Theatre located at the corner of Franklin and First in Historic Downtown Clarksville for the fourth year in a row.
Performing traditional holiday tunes and carols with a Celtic flair, Red River Breeze will present "Gifts from Christmas Past" at the Roxy Regional Theatre on Sunday, December 9th, 2018 at 2:00pm.
Clarksville's First Thursday Art Walk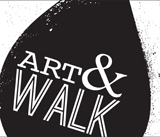 Clarksville, TN – Produced by The Downtown Clarksville Association, Clarksville's First Thursday Art Walk is a free, self-guided tour spanning a 5-block radius that combines visual art, live music, engaging events and more in the heart of Downtown Clarksville.
With 10+ venues, bars and businesses participating each month, the First Thursday Art Walk in Clarksville is the ultimate opportunity to savor and support local creative talent.

Clarksville, TN – A holiday treat chock full of quick changes, outrageous costumes and funny-bone-tickling delights is coming the Roxy Regional Theatre at the corner of Franklin and First in Historic Downtown Clarksville this season.
Ryan Bowie and Brian Best will bring nearly two dozen colorful characters to life in the holiday hit comedy "A Tuna Christmas", playing December 3 through December 18 in theotherspace, the 50-seat black-box theatre located upstairs at the Roxy Regional Theatre.