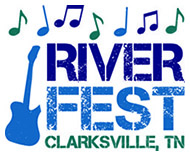 Clarksville, TN – The registration deadline for the Ninth Annual Riverfest Regatta is right around the corner! Participants can enter as an individual or as a team for a chance to win awards!
This boat race is not like any ordinary boat race. Participants will compete in their boats made of cardboard, plastic bottles, or a few other approved materials. There will be several divisions all racing down the 100-yard long course on the Cumberland River.
To find out the complete list of materials, visit the Festival website at www.clarksvilleriverfest.com
Recital presented APSU Department of Music, Center of Excellence for the Creative Arts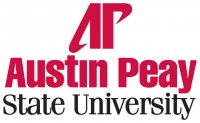 Clarksville, TN – The Austin Peay State University Department of Music and the Center of Excellence for the Creative Arts will present a guest artist recital by soprano Kate Rawls and pianist Mei-En Chou on Thursday, September 17th at 7:30pm in the George and Sharon Mabry Concert Hall on the University campus.
The varied program will feature beautiful, melodic songs and arias by J.S. Bach, Amy Beach, Gabriel Fauré and contemporary American composer, Ben Moore, as well as two exciting and atmospheric solo piano works by Ravel and Bolcom.

Clarksville, TN – Dunbar Cave State Natural Area has been a State Park since 1973. The cave and its surrounding 110 acres have considerable scenic, natural and historical significance. The entrance offered shelter to prehistoric Native Americans as far back as 10,000 years.
Dunbar Cave State Natural Area will present many nature programs during the year. There are programs for children and adults.
Some of the upcoming events include: Introduction to Dunbar Cave SNA, Botany Hike, Port Royal Hike, Dunbar Cave History, Port Royal History Hike and Evening Hike.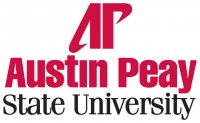 Clarksville, TN – On September 9th, authors Bud Alley and Jim Lawrence will visit the campus of Austin Peay State University to discuss their experiences during one of the most violent clashes in America's involvement in the Vietnam War.
The talk, scheduled for 4:00pm in the Sundquist Science Center, room E106A on the University campus, titled "The Ghosts of the Green Grass and Reflections on LZ Albany," focuses on the battle at Landing Zone Albany. [Read more]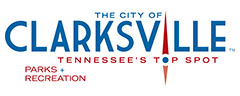 Clarksville, TN – The weekly Clarksville Parks and Recreation Department Recreation Report provides Clarksvillians with a glimpse at the activities and events that are available from the Parks and Recreation Department for them to enjoy together as a family.
This weeks highlights include: Final Registration for the Riverfest Juried Art Show, New session of Archery, Living History at Fort Defiance and Float the River.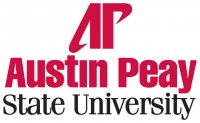 Clarksville, TN – At 7:30pm on Saturday, September 5th, Chicago's famed sketch and improv comedy theater, The Second City, will return to Austin Peay State University's Trahern Theatre with "The Second City: Fully Loaded."
This new show will feature classic material made famous by Second City stars like Tina Fey, Stephen Colbert and Steve Carell, as well as brand new scenes, songs and improv from the theater's sold-out shows in Chicago and Toronto.

Clarksville, TN – The Customs House Museum's Kimbrough Gallery is the temporary home to Black-faced Tamarins, Sumatran Tigers, and Cherry-throated Tanagers through October 4th.
The artwork in the exhibit, Nature as Art, Art as Awareness, was created by members of the 52-Week-Challenge, a social media group.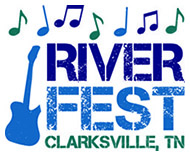 Clarksville, TN – How would you like to see your art on display or your short film viewed by hundreds? Do you want to have the chance to win a cash prize? Do you have a friend or family member who would be interested? Help us spread the word! The Riverfest Art Experience is looking for entries for 2015!
The Riverfest Art Experience, featuring both a Juried Art Show (formerly known as Tour d'Art) and a Film Festival, will kick-off Riverfest on Thursday, September 10th with a public art show. The show will begin at 5:00pm at Liberty Park and will include art and films from local talent, food trucks, beer and prizes.

Clarksville, TN – To kick off this season's Visiting Artist Lecture Series, the Austin Peay State University Department of Art and Design is bringing in renowned artist Linda Lopez.
Lopez will be discussing her work as a sculptural ceramicist at 7:00pm, Thursday, September 3rd, in the Trahern Building.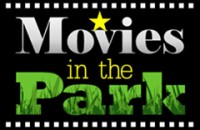 Clarksville, TN – Get your flux capacitor ready. Movies in the Park is traveling back to the 1980s with a retro double feature of Back to the Future and Back to the Future Part II on Saturday, August 29th presented by the City of Clarksville and Convergys.
In the original Back to the Future, small-town California teen Marty McFly (Michael J. Fox) is thrown back into the '50s when an experiment by his eccentric scientist friend Doc Brown (Christopher Lloyd) goes awry. In the sequel, Marty McFly visits the year 2015 but must repeat his visit to 1955 to prevent disastrous changes to 1985, without interfering with his first trip.