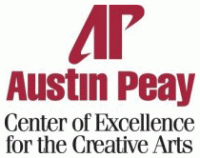 Clarksville, TN – The Acuff Circle of Excellence, a non-profit patron society of the Austin Peay State University Center of Excellence for the Creative Arts, is seeking nominations for the coveted Ovation Awards, presented annually since 1996.
The nominees must have made significant contributions to the artistic and cultural life of the Clarksville-Montgomery County community.
Anyone can submit nominations. [Read more]

Clarksville, TN – In 1939, Italian composer Alfredo Casella performed a little-known choral work by Antonio Vivaldi. The piece was about 200 years old, but after two centuries of neglect, Vivaldi's "Gloria" struck a cord with Casella's audience. The Baroque masterwork, originally composed as part of the Catholic Mass, is now a holiday staple, performed in churches across the globe each December.
At 3 p.m. on Dec. 8, the Gateway Chamber Orchestra and Choir will feature the famed work at the Madison Street United Methodist Church during the GCO's second annual Winter Baroque Concert.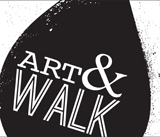 Clarksville, TN – The December First Thursday Art Walk will be held December 5th from 5:00pm to 8:00pm at the shops and galleries on throughout the Downtown area.
Produced by The Downtown Clarksville Association, First Thursday Art Walk is a free, self-guided tour spanning a 5-block radius that combines visual art, live music, engaging events and more in the heart of Downtown Clarksville.
With 10+ venues, bars and businesses participating each month, the First Thursday Art Walk in Clarksville is the ultimate opportunity to savor and support local creative talent. [Read more]

Clarksville, TN – The human form is the theme of the upcoming national juried exhibition at the Customs House Museum. Entries for the show, Figuratively Speaking, are currently being accepted. The 2014 show is open to artists 18 years and older, residing in the United States.
The juror for the exhibition is Ruth Crnkovich, fine art appraiser and collection management specialist for private collectors, corporations, and museums. Ruth has served on multiple museum boards, including as a founding member of the Nathan Manilow Sculpture Park in Illinois.

Nashville, TN – The sparkling magic of the season comes to life in Dance Theatre of Tennessee's enchanting version of The Nutcracker. Highlighted by Tchaikovsky's brilliant score, the irresistible story of young Clara, a special gift and her fanciful dream to a world of sugary confections has charmed generations.
Dance Theatre of Tennessee brings this endearing holiday classic Clarksville! In line with its mission of bringing ballet to the people, Dance Theatre of Tennessee brings "The Nutcracker" to five cities in four Middle Tennessee counties – Davidson, Montgomery, Rutherford and DeKalb.

Clarksville, TN – The Clarksville Parks and Recreation's Youth Dodgeball League registration will take place this Monday, December 2nd through December 27th!
Pre-registration is required and participants can register at the Parks and Recreation Main office as well as online at recpro.cityofclarksville.com. [Read more]

Clarksville, TN – The weekly Clarksville Parks and Recreation Department Recreation Report provides Clarksvillians with a glimpse at the activities and events that are available from the Parks and Recreation Department for them to enjoy together as a family.
This weeks highlights include: Christmas on the Cumberland, Walk with Me Tennessee Program, Indoor Aquatic Center Toddlers Event and Youth Dodgeball League returns, Giving on the Cumberland, Christmas Cookie Bake-Off, Community Centers get in the holiday spirit.

Clarksville, TN – The Customs House Museum and Cultural Center is located in historic downtown Clarksville, Tennessee. Come explore an entire city block featuring large gallery spaces filled with fine art, science and history.
In the month of December, the Museum will feature Dane Carder: Ghosts and Hopes, Entangled Roots: The Art of Jennifer Bowman, The Surreal World of Mindy Herrin, Cindy Billingsley: Wild Ones, Sunday Family Fun: Making Things to Play With, Let's Find: Shadows & Reflections, and Snowflake Special Model Trains.

Indian Mound, TN – On Sunday, December 1st, Lylewood Inn Bed & Breakfast will be opening their home to kick off the holiday season. Come and get in the spirit as you support our local crafters while sharing history with them.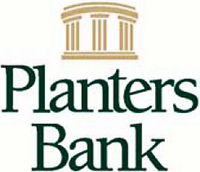 Clarksville, TN – Members of the Clarksville Friends of Photography club will display their work at the Planters Bank-Hilldale Gallery from Thursday, December 5th – Tuesday, December 31st.
Photographers CJ Powers, Margaret Barnett, Mark Griggs, Rob Franklin, Lisa Kemmer, Heather James, Bob Gandy, Maria McClure, Amy Ritchart, Ray Szczepaniak, Tammy Cunningham, E. Ashley Callen, and David Smith will have framed pieces for show and sale.