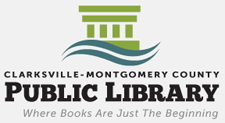 Clarksville, TN – The Cumberland Winds Concert Band will bring its Big Band style Jazz Project to the Public Library on Saturday, October 25th at 1:00pm.
The concert will be held in the atrium of the library and will coincide with the final afternoon of the Friends of the Library Fall Used Book Sale.
[Read more]

Clarksville, TN – Dunbar Cave State Natural Area has been a State Park since 1973. The cave and its surrounding 110 acres have considerable scenic, natural and historical significance. The entrance offered shelter to prehistoric Native Americans as far back as 10,000 years.
Dunbar Cave State Natural Area will present many nature programs this summer. There are programs for children and adults.
Some of the upcoming events include:Port Royal by Lantern, Walk at Port Royal, Trees of Port Royal, Trees of Dunbar Cave, Trail of Tears Walk and Trail Walk.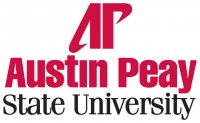 Clarksville, TN – In the spring of 2013, an essay titled "The Birds of South America" landed on the desk of Dr. Amy Wright, Austin Peay State University associate professor of languages and literature. It was 28 pages long.
"It's a very long essay," Wright said. "I took one look at it and I thought, I don't know if we should devote that much printed space to one piece."

Clarksville, TN – Are you at least 50 years of age and looking for something fun to do? The Kleeman Community Center will host a Silver Social, sponsored by the Distinguished Steppers Unlimited, on Saturday November 15th, 2014 from 6:00pm to 10:00pm!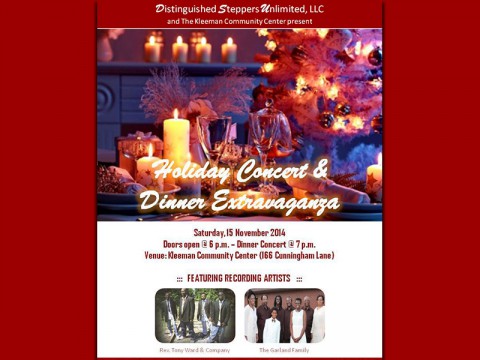 [Read more]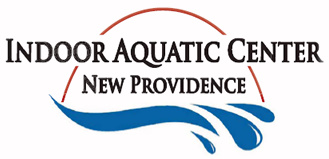 Clarksville, TN – The City of Clarksville Parks and Recreation Department is excited to bring back Toddler Splash, a monthly event for toddlers and their families.
The first Toddler Splash of the indoor season will be November 5th. The monthly event will take place on the first Wednesday of every month from 10:00am to 12:00pm at the Indoor Aquatic Center, located at 166 Cunningham Lane.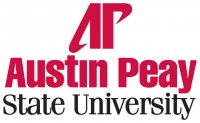 Clarksville, TN – Kate Schmitt's grandmother was in her 30s when she committed suicide. The tragic event took place long before Schmitt was born, but the death has haunted her throughout her life.
After years of struggling with this unwanted legacy, Schmitt, a skilled poet, decided to face these demons by writing a memoir addressed to her late grandmother.
The resulting work, "Singing Bones," won the 2013 Zone 3 Press Creative Nonfiction Award. [Read more]
Unifying Community and Embracing Diversity
Clarksville, TN – Distinguished Steppers Unlimited (DSU) of Clarksville in its continued effort to cultivate a wholesome social climate in our community and to promote the art of dance as a socially acceptable means of group fitness and entertainment, has partnered with Clarksville Parks and Recreation to extend its programmatic reach to the Hispanic community.
The group is sponsoring a Family Salsa Night event at the Kleeman Community Center under the authority of Ms. Tonya Wacker, Center Director.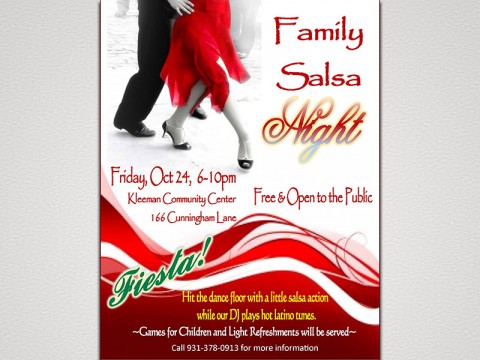 [Read more]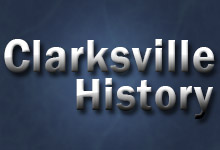 Clarksville, TN – Have you seen the old stone building on Walker Street in the New Providence area? If not, come by and take a look at it some time. This primitive looking building, labeled "Sevier Station", is on the National Register of Historic Places and is touted as the oldest building in Montgomery County, Tennessee.
As you walk around and gaze at the roughhewn limestone quarried from the nearby bluffs, and ponder the old chimney placed oddly in the center of the building, and consider the apparent gun port built into the east side, may you contemplate the ground upon which you are standing.

Clarksville, TN – The weekly Clarksville Parks and Recreation Department Recreation Report provides Clarksvillians with a glimpse at the activities and events that are available from the Parks and Recreation Department for them to enjoy together as a family.
This weeks highlights include: Fright on Franklin, New Weight Loss and Weight Maintenance Program, "Art on the Park" contest winners and Maternity Aerobics.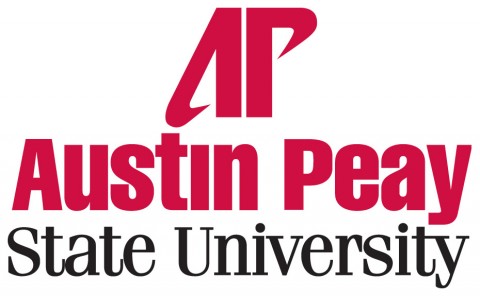 Clarksville, TN – On Monday, November 3rd, 2014, the Trahern Gallery, located on Austin Peay State University Campus, will be hosting a BFA show featuring "Third World America" from designer Stephanie Camfield.
Camfield's "Third World America" exhibit features posters and photographs that examine concerns in the United States and raise awareness of some issues Americans currently face.