Clarksville, TN – In 1978, the Spanish crime novelist José García Martínez-Calín created Gay Flower, a tough private detective reminiscent of Mikey Spillane's Mike Hammer and Raymond Chandler's Philip Marlow.
Flower's adventures through the hardboiled underworld of 1940s Los Angeles helped revive crime fiction in Spain and Latin America, but Martínez-Calín is rarely mentioned in academic journals or invited to the genre's many celebrated literary festivals, like Spain's popular Semana Negra (Black Week).

Clarksville, TN – The Austin Peay State University Women's and Gender Studies Program and the Feminist Majority Leadership Alliance announce the 17th annual production of Eve Ensler's award-winning play, "The Vagina Monologues," scheduled for February 23rd at 7:00pm in the APSU Clement Auditorium.

Clarksville, TN – Clarksville unveiled its 21st public art piece this month. Twelve of the pieces – at least – are in a proximity that's easily walkable within the city's downtown core.
Murals, sculptures, fountains, and flames are among the art pieces you'll see showcased along city streets, urban trails, buildings and throughout the campus of Austin Peay State University, which is adjacent to downtown. Many of the works were designed or created by Clarksville artists.

Cunningham, TN – The Cunningham Volunteer Fire Department will be holding their Annual Chili Supper on Saturday, February 24th, 2018 . It will be held from 5:00pm until 7:00pm at the Montgomery Central Middle School.
Anyone and everyone is welcome to come enjoy a bowl of chili with cornbread, crackers, drink and dessert for $6.00.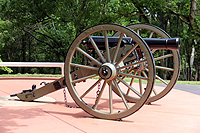 Clarksville, TN – The next meeting of the Clarksville (TN) Civil War Roundtable will be on Wednesday, February 21st, 2018 at the Bone & Joint Center, 980 Professional Park Drive, right across the street from Tennova Healthcare. This is just off Dunlop Lane and Holiday Drive and only a few minutes east of Governor's Square mall.
The meeting begins at 7:00pm and is always open to the public. Members please bring a friend or two – new recruits are always welcomed.

Clarksville, TN – Nearly forty characters appear in the latest offering upstairs in the Roxy Regional Theatre's theotherspace, and all of them are played by Executive Director Ryan Bowie.
Becky Mode's wildly funny one-man tour de force, "Fully Committed", plays the 50-seat black-box theatre located upstairs at the Roxy for four evenings only, February 26th – March 6th.
Described by The NY Times "a richly comic affirmation of everything ever heard, or suspected, about the bad behavior that good food can inspire," the play centers on Sam, a struggling actor who works as a reservation clerk at a chic Manhattan restaurant. Coercion, threats, bribes, histrionics — a cast of desperate callers will stop at nothing in their zeal to land a prime reservation, or the right table.

Clarksville, TN – The New Gallery at Austin Peay State University, with support from the APSU Center of Excellence for the Creative Arts and the Department of Art + Design, will present Yvette Cummings: Splendor & Fault, to continue an exciting 2017-18 exhibition season.
The exhibit opens Monday, February 19th, in the Art + Design Building's The New Gallery, and runs through March 23rd.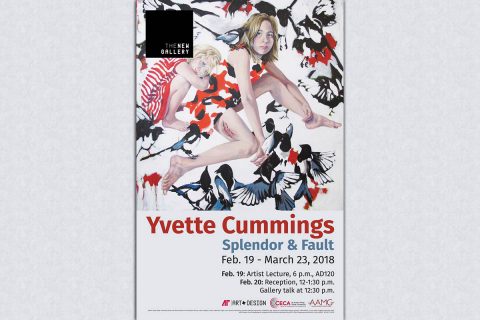 [Read more]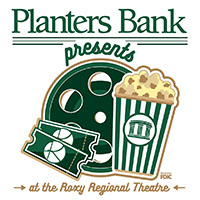 Clarksville, TN – March comes "in like a lion" on the corner of Franklin and First in Historic Downtown Clarksville — "The Lion King", that is — when the Planters Bank Presents… Film Series at the Roxy Regional Theatre returns on Sunday, March 4th, at 2:00pm, with Disney's award-winning animated masterpiece.
Tickets will be available at the Roxy Regional Theatre during regular box office hours, beginning February 26th.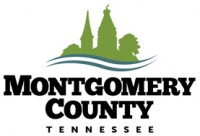 Montgomery County, TN – Local historian Carolyn Ferrell and Montgomery County IT ArcGIS Specialist Bryce Hester teamed up to bring three historic urban trails to life in Clarksville.
An urban trail is not a built path through natural scenery but a virtual trail that uses existing sidewalks and crosswalks to lead walkers through a route of interesting urban sights.
The trails Ferrell laid out entices walkers with open-air history lessons packed with interesting historical tidbits about Clarksville's past.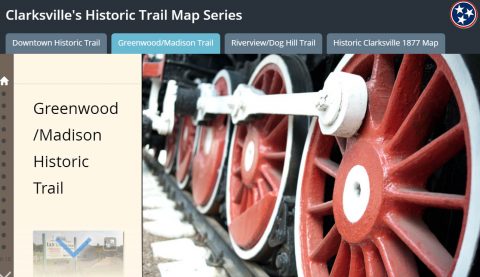 [Read more]

Clarksville, TN – Dunbar Cave State Natural Area has been a State Park since 1973. The cave and its surrounding 110 acres have considerable scenic, natural and historical significance. The entrance offered shelter to prehistoric Native Americans as far back as 10,000 years.
Dunbar Cave State Natural Area will present many nature programs during the year. There are programs for children and adults.
The upcoming events include: Entering the Underworld, Dunbar Cave Jeopardy and Duck, Duck, GOOSE.