"Planters Bank Presents…" Film Series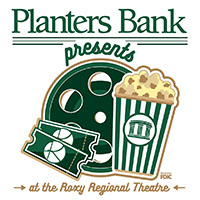 Clarksville, TN – The "Planters Bank Presents…" film series next movie will be Disney's "Mary Poppins". This movie will be shown this Sunday, January 22nd, 2017 at the Roxy Regional Theatre at 2:00pm.
"Practically Perfect In Every Way" Mary Poppins (Julie Andrews) flies out of the windy London skies and into the home of two mischievous children.
With the help of a carefree chimney sweep named Bert (Dick Van Dyke), the spirited nanny turns every chore into a game and every day into a "Jolly Holiday." Share the music, share the magic and share the joy with this Disney classic based on the books of P.L. Travers.
GuitarFest features Grammy Award-winning Jason Vieaux in concert

Clarksville, TN – This February, Austin Peay State University and the APSU Center of Excellence for the Creative Arts will present the annual APSU GuitarFest, featuring guest artist concerts, lectures and workshops.
This year's festival will feature performances by 2015 Grammy Awards winner, Jason Vieaux, as well as the AronBerkner Duo of guitarist Stephen Aron and flutist Jane Berkner. The festival will conclude with a recital by current Austin Peay students from the University's guitar program.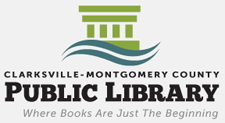 Clarksville, TN – The wizarding world of Harry Potter is making an appearance at the Clarksville-Montgomery County Public Library on February 2nd from 5:00pm to 7:00pm as a part of a worldwide celebration of the book series by author J.K. Rowling.
Harry Potter book Night is free to the public. Muggles, witches, and wizards of all ages can join in the fun as areas throughout the library transform into areas of Hogwarts, Diagon Alley, and Hogsmeade.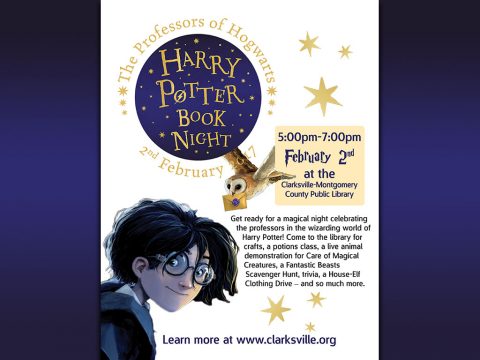 [Read more]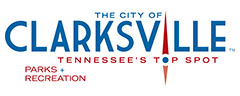 Clarksville, TN – Fort Defiance Civil War Park and Interpretive Center will host historical interpreter William Parker's presentation of "A Soldier's Burden" at 1:00pm Saturday, January 21st as part of a new educational programming series, Life in the 1800's.

Clarksville, TN – Regional writers will be given the opportunity to participate in a workshop with noted poet Stellasue Lee on Saturday, January 28th. Dr. Lee will be leading a class entitled "Saying the Unsayable".
"Journal Writing/ transformation line is the key to a door of the subconscious. It is how one discovers what they are thinking/feeling. Explaining the unexplainable is something of a magic act; showing up to a blank page with an unfettered mind takes some doing," said Dr. Lee.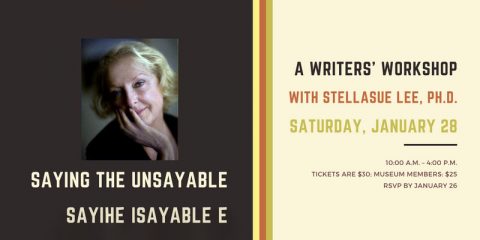 [Read more]
Famous watermelon smasher to be joined by comedians Artie Fletcher and Bob Nelson for three nights only

Clarksville, TN – After over four decades of entertaining audiences with his prop comedy, social commentary and watermelon smashing antics, one of the most famous comedians of our time is hanging up his Sledge-O-Matic.
In celebration of his 70th birthday, Gallagher is bringing master comedians Artie Fletcher and Bob Nelson along for the ride on his national farewell tour … and making Clarksville one of his stops! For three nights only, "Gallagher's 'Joke's on You' Comedy Tour" will take up residence at the Roxy Regional Theatre, on February 14th, 15th and 16th at 8:00pm.

Clarksville, TN – Funny, outrageous, emotionally affecting and occasionally angry … Eve Ensler's wildly popular series of monologues about women and performed by women is back for the fifteenth year with the Roxy Regional Theatre's presentation of "The Vagina Monologues", January 13th – January 28th.
Returning favorites Emily Rourke (most recently seen as Molly in Harry Connick, Jr.'s The Happy Elf) and Leigh Martha Klinger (whom audiences may remember as Magenta in The Rocky Horror Show and, most recently, as Gilda in The Happy Elf) will take the stage of the Roxy's theotherspace in readings of these monologues based on interviews Eve Ensler conducted with 200 women about their views on sex, relationships, and violence against women.

Clarksville, TN – The Customs House Museum features the figurative work of international artist David Iacovazzi-Pau this month in the Planters Bank Peg Harvill Gallery. The suite of ten, made up of sketches as well as oils on canvas, date from 2013 to 2016.
Many of the works included in the exhibition such as Self Portrait with Maya in the Studio, in which the artist stands before an art-filled wallpapered background, give a nod to the art of Alice Neel with his use of color and negative space.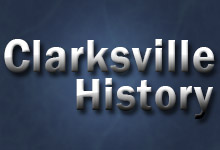 Clarksville, TN – Have you heard the story of the first frontier settlement on the Red River?
Many times the history beneath our feet here in Montgomery County is not in the forefront of our minds. It can be easily forgotten that the many places we live, shop, or work every day contain stories from multiple historical periods of Tennessee. In this case, it is the history of westward expansion and the Indian Wars of the 18th century.
People may wonder why these stories matter. Many of us were at one time young students who felt history class was incredibly boring and even called it our least favorite subject. Yet, in truth, it is those who devote some time to the subject in depth who are a very fortunate group of people. They gain insights and knowledge; they increase their wisdom.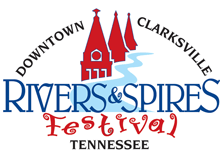 Clarksville, TN –The Rivers and Spires Festival announces its headline entertainment for the 2017 festival, April 20th-22nd in downtown Clarksville.
Award-winning country duo Montgomery Gentry will perform on the Public Square Stage on Saturday, April 22nd at 8:30pm.
From "Hillbilly Shoes" to "Headlights," Montgomery Gentry has become one of the most identifiable duos in the history of country music—as much for their outlaw-meets-gentleman sensibilities, their yin and yang personalities and their intensely energetic live performances as that balance of voices that gives their brand of country an edge or their version of Southern rock a softer place to fall.