Clarksville, TN – The Austin Peay State University Honors Program continues its Honors Film Series when it presents "The Storm Makers" on Monday, November 30th at 7:00pm in the Honors Commons classroom.
Set in Southeast Asia, "The Storm Makers" centers on a young Cambodian woman, Aya, who was sold into forced labor at age 16 in Malaysia. Beaten and sexual assaulted while in captivity, Aya returns home, still poor, but with a child.

Clarksville, TN – Come shop where the crowds are friendly and warm and where merchants are wearing a big smile. Visit the Winter Market at the Smith Trahern Mansion starting from 9:30am until 1:30pm this coming Friday and every Friday until mid-May. Too much Fun! [Read more]

Clarksville, TN – The City of Clarksville held the grand opening of Christmas on the Cumberland Tuesday night, November 25th at McGregor Park. Hundreds gathered on the bank of the Cumberland River to listen singing and to see the lights come on along the riverwalk.
There was even a visit from you know who.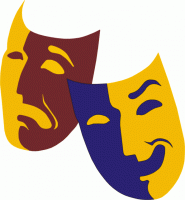 Clarksville, TN – Rehearsals are underway for the upcoming production of "One Christmas Night" at the Cumberland Arts Centre Dinner Theatre. Written by John Trent and directed by Art Conn, this production boasts a cast of well-known local actors, mixed with a few new faces.
Heading up the cast are local favorites Benny Jones, Jan Dial, Linda Ellis Cunningham and Jeff Wellington. Some new faces are Katelynn Gregory, Jamie Figueroa and Jabe Buhmeier.

Clarksville, TN – Through the end of November, guests of the Customs House Museum can enjoy the forests of Elizabeth Sanford within the Planters Bank Peg Harvill Gallery. Bright colored leaves and creatures roam the space in layers of watercolors.
Many of the pieces in the show are reminiscent of pop-up books and shadow boxes.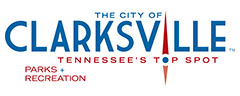 Clarksville, TN – The weekly Clarksville Parks and Recreation Department Recreation Report provides Clarksvillians with a glimpse at the activities and events that are available from the Parks and Recreation Department for them to enjoy together as a family.
This weeks highlights include: Christmas on the Cumberland Grand Opening Scheduled, Winter Gym, Christmas Parade Entries being sought and Indoor Aquatic Center to host event just for toddlers.

[Read more]

Clarksville, TN – The Cumberland Bank & Trust Winter Baroque concert will be presented by The Gateway Chamber Orchestra at the Madison Street United Methodist Church, December 6th, 2015 at 3:00pm.
Gateway Chamber Orchestra's holiday concert tradition features Charpentier's inspirational Mass based on traditional French Christmas carols (Noels).

Clarksville, TN – Don't miss the 2015 edition of the Christmas concert, "Santa Claus is Coming!," presented by Austin Peay State University professor of music David Steinquest.
The sixth annual concert is set for Friday, December 4th at 7:30pm in the George and Sharon Mabry Concert Hall on the University campus.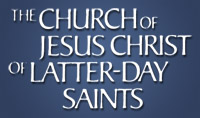 Clarksville, TN – Please join the 6th annual celebration of The Birth of Jesus Christ on December 4th, 5th, and 6th, 2015, from 4:00pm – 9:00pm at 3242 Hwy. 41-A South, Clarksville, TN.
The Festival of the Nativity is a community-wide public event representing exhibitors from the mid-south area whose nativity scenes reflect the culture and perspective of artists from around the world. We invite you to register on our website and loan your own nativity set/s for viewing.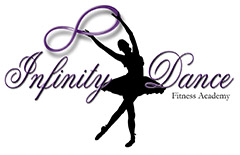 Clarksville, TN – The Infinity Dance Fitness Academy's 1st Winter Recital will be held at the Kenwood Middle School located at 241 Pine Mountain Road on December 19th, 2015 at 6:00pm.
IDFA students, ages 3-17, have been working hard to put together a show that the community will love. There will be great dancing, music, entertainment and refreshments.