Clarksville, TN – Once again, William Bennett has chosen Austin Peay State University as the site of his Summer Flute Academy—his only master class offered in the U.S.
Bennett, an Officer of the Most Excellent Order of the British Empire for his distinguished services to music, leaves overcast England every summer to spend a week in the humid air hovering around Clarksville Tennessee.
19th Century Music will be Performed by Marlin Rood Band at Clarksville's Historic Fort Defiance.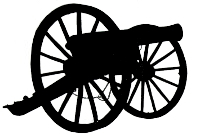 Clarksville, TN – The Friends of Fort Defiance will host a free outdoor musical performance by the Marlin Rood Band at Fort Defiance in Clarksville on Saturday, June 24th, 2017 from 11:00am to 3:00pm. Popular 19th century music will be performed on authentic period instruments.
Fort Defiance Civil War Park and Interpretive Center is located at 120 Duncan Street in Clarksville.
"Planters Bank Presents…" Film Series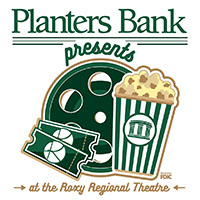 Clarksville, TN – The "Planters Bank Presents…" film series next movie is "Steel Magnolias". This movie will be shown this Sunday, June 25th, 2017 at the Roxy Regional Theatre at 2:00pm.
Six divas of the silver screen — Sally Field, Dolly Parton, Shirley MacLaine, Daryl Hannah, Olympia Dukakis and Julia Roberts — come together in "Steel Magnolias" as bosom buddies in this hilarious and heartwarming story of life, love and loss in a small Louisiana parish.

Clarksville, TN – Houses were packed to capacity, Broadway World called it "one of the year's most unforgettable performances," and audiences have been begging for more ever since.
Back by popular demand following 2014's limited run upstairs in the Roxy Regional Theatre's theotherspace, now Executive Director Ryan Bowie reprises his tour de force performance of John Cameron Mitchell's groundbreaking award-winning musical "Hedwig and the Angry Inch" in a production completely re-imagined for the mainstage, June 30th – July 15th.

Clarksville, TN – In two short months, the heavens—in the words of English poet Lavinia Greenlaw—will throw a "celestial dimmer switch" during the 2017 Total Solar Eclipse, and as excitement builds across the country for this cosmic spectacle, Austin Peay State University is gearing up to host official NASA viewing parties at the campus' Fortera Stadium.
More than 8,000 people are expected to make their way to the football stadium on August 21st, 2017, to safely witness the total solar eclipse.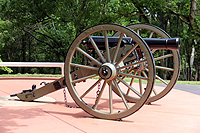 Clarksville, TN – The next meeting of the Clarksville (TN) Civil War Roundtable will be on Wednesday, June 21st, 2017 at the Bone & Joint Center, 980 Professional Park Drive, right across the street from Tennova Medical Center. This is just off Dunlop Lane and Holiday Drive and only a few minutes east of Governor's Square mall.
The meeting begins at 7:00 pm and is always open to the public. Members please bring a friend or two – new recruits are always welcomed.
Topic – "Bonnie Blue Flop: The Relationship Between Beauregard and Hood On The Tennessee Campaign of 1864."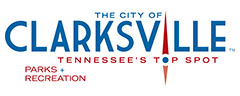 Clarksville, TN – A community favorite historic site, Fort Defiance Civil War Park and Interpretive Center, 120 Duncan Street, offers a variety of events.
Festivities are free of charge and diverse, offering something for visitors of all ages looking to have a great time at one of Clarksville's most treasured gathering places.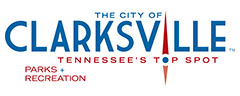 Clarksville, TN – Clarksville Parks and Recreation will host the sixth-annual Clarksville Sportsfest in August, and all sports-minded businesses and organizations are invited to participate.
Clarksville Sportsfest will be from 10:00am to 2:00pm, Saturday, August 19th at the Wilma Rudolph Event Center in Liberty Park, 1188 Cumberland Drive. It will offer a variety of sports, athletic and outdoor activities for the entire family.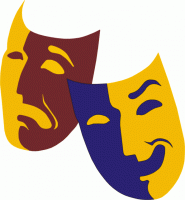 Clarksville, TN – The Cumberland Arts Centre is proud to announce that Lauren Street, M.F.A., will be directing the upcoming musical production of Disney's® Beauty and the Beast in the upstairs theatre. She will also be holding classes for the newly formed School of Performing Arts at the theatre.
Lauren holds a Bachelor of Arts in Speech and Theatre from Middle Tennessee State University and a Master of Fine Arts in Theatre Performance from the University of Louisville.
Residents can build, learn to use natural irrigation system
Clarksville, TN – Using a rain barrel to harvest rainwater for irrigation of household plants and backyard gardens can improve the environment and help homeowners save money.
The City of Clarksville and Montgomery County will sponsor a Rain Barrel Workshop to assist local residents in building a rain barrel and learning how to use it.