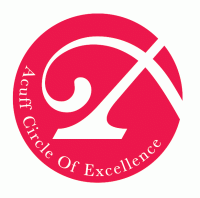 Clarksville, TN – Award-winning writer, poet and novelist Dorothy Allison, the current Roy Acuff Chair of Excellence recipient, will be on the campus of Austin Peay State University on Friday, April 7th for an evening reading of her work.
The event, which takes place at 8:00pm, will be held at the George and Sharon Mabry Concert Hall on the University campus and is free to the public.
Allison has won a number of literary awards, including two Lambda Literary Awards and the American Library Association Prize for Lesbian and Gay Writing for her 1988 short story collection, "Trash."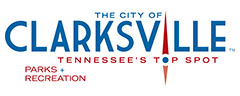 Clarksville, TN – Clarksville Parks and Recreation is excited to host a not-so-typical egg hunt at the New Providence pool, 168 Cunningham Lane, but you should reserve your spot soon as spaces are filling quickly!
Pre-registration for the Wettest Egg Hunt is required and can be completed online at www.CityofClarksville.com/ParksRec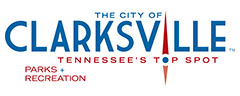 Clarksville, TN – The Clarksville Parks and Recreation Department will be implementing online registration for the 2017 Summer Youth Program.
Parents in search of a free fun and rewarding summer camp can register children, ages 6-16, online for our Summer Youth Program beginning at 8:00am Monday, April 3rd.

[Read more]

Clarksville, TN – The 56th Annual Mid-South Jazz Festival at APSU will be headlined by Virtuoso trumpeter Marquis Hill and the Marquis Hill Blacktet.
Held in collaboration with the Clarksville Community Concert Association, the Jazz Festival will be held on Saturday, April 1st at 7:30pm.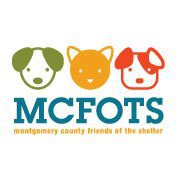 Clarksville, TN – Get ready Clarksville for the most colorful fun-filled day of your life! On Saturday, April 1st, the Montgomery County Friends of the Shelter will host the Colorvibe 5k run.
You'll have more color on you than your happy levels can handle! So get your friends and family stretched out for this amazing color blast event where you'll get blasted with color while you run the Color Vibe 5K. Color Vibe is here, and you're about to get tagged!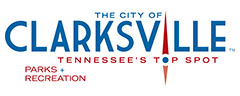 Clarksville, TN – Springtime is near and Clarksville Parks and Recreation offers a wide variety of fun activities for you to enjoy while school is out during Spring Break.
The Kleeman Community Center, Crow Community Center and Burt-Cobb Community Center will be open daily during normal operating hours.

Clarksville, TN – The Clarksville Area Chamber of Commerce is pleased to present a range of opportunities in April for networking, recognition, and community service.
"Planters Bank Presents…" Film Series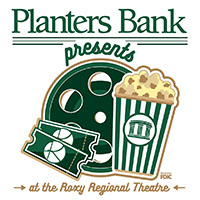 Clarksville, TN – The "Planters Bank Presents…" film series next movie celebrates comedic actor Gene Wilder with the showing of "Willy Wonka and the Chocolate Factory". This movie will be shown this Sunday, March 17th, 2017 at the Roxy Regional Theatre at 2:00pm.
"Willy Wonka and the Chocolate Factory" is about five children from around the world, including Charlie Bucket, a poor boy whose mother is barely able to support his family, winning golden tickets to tour the mysterious candy factory, where they meet eccentric candy man Willy Wonka (Gene Wilder) and learn life lessons about honesty, punishment and reward.

Clarksville, TN – Artist Marilyn Murphy is currently featured in the Orgain and Bruner Galleries of Clarksville's Customs House Museum with the exhibition Short Stories. The twenty-six graphite works bring together futuristic elements married with a sense of nostalgia.
Murphy's sense of humor is evident in these illustrative happenings through mergings of Southern culture and B-movie sci-fi.

Clarksville, TN – On Monday, March 27th, 2017 acoustic folk artists Shelby Bottom Duo, based in Nashville, will bring their multimedia musical history to the campus of Austin Peay State University.
The show, which is free and open to the public, will take place in the Morgan University Center, rooms 303 and 305 from 5:00pm-7:00pm.