Clarksville, TN – Enjoy an exciting, unique evening in which the Roxy Regional Theatre's talented company of professional actors perform songs from roles in which they would NEVER be cast because of age, gender, race, voice or body type, as our spring company cabaret takes the form of a "Miscast" Cabaret this Wednesday, April 24th, 2019 at 7:00pm.
Here's your chance to hear Brian Best, Ryan Bowie, Ian Alexander Erbe, Lucy Given, David Graham, Donald Groves, Jeffrey Keller, Caitie L. Moss and Alexandra West — accompanied by Matthew McNeill on piano — present the dream roles they will never perform in a staged production!

Clarksville, TN – Love Shakespeare, but just don't have the time? Clarksville's oldest professional theatre, the Roxy Regional Theatre, has the hilarious 90-minute solution for you!
Three madcap actors in tights will perform all 37 plays in an hour and a half upstairs in theotherspace at the Roxy Regional Theatre for four nights only, April 29th through May 7th, in "The Complete Works Of William Shakespeare [Abridged]".
Utilizing lightning-fast costume changes, ridiculous props, pop culture references, improvisation and other comical antics, Ian Alexander Erbe, Jeffrey Keller and Caitie L. Moss will weave their wicked way through all of Shakespeare's comedies, histories and tragedies in one wild ride, sure to leave you breathless and helpless with laughter.
[Read more]

Clarksville, TN – On April 10th, 2019, the Austin Peay State University (APSU) Woodward Library, along with the Department of Communication, hosted the inaugural Edible Books Contest in celebration of National Library Week. Students, staff and faculty submitted 15 food-based creations inspired by short stories, novels and children's books.
Manna Café Ministries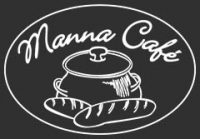 Clarksville, TN – Manna Café Ministries' 6th annual Grits & Gravy fundraising event is happening this year on May 6th from 6:00pm–8:00pm at The Belle Hollow.
This is a nighttime event with everyone's favorite: breakfast for dinner! Grits & Gravy will include guest speakers Mayor Joe Pitts and First Lady Cynthia Pitts, acoustic entertainment, an update on the Manna Village, and more exciting surprises.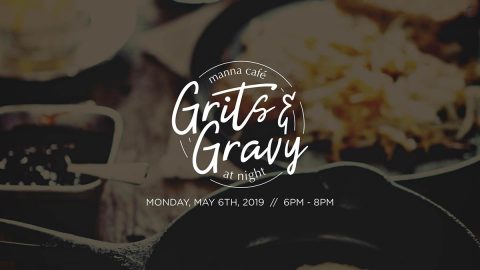 [Read more]

Clarksville, TN – A musical about auditioning for a musical. A pair of star-crossed lovers. A spirit-filled holiday classic. A hot and steamy New Orleans summer. A future where firemen set fires instead of putting them out. A habit-forming musical comedy. A sharp-shooting star. This is just a taste of what awaits the corner of Franklin and First in 2019-2020 at the Roxy Regional Theatre.
For the seventh consecutive year, longtime supporters Mark, Ricki, John Mark and Will Holleman will host "Happenin' at the Hollemans," an evening of entertainment featuring the unveiling of the Roxy Regional Theatre's highly-anticipated Season 37, on Friday, May 10th, from 5:30pm to 7:30pm.
Kenwood High School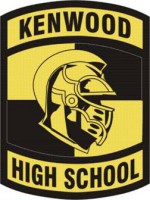 Clarksville, TN – This May, Kenwood High School is on a mission to help sick and injured children in Middle Tennessee. To achieve this ambitious goal, the school's Dance Marathon, a student-led organization, will host a Dance-A-Thon at noon on May 11th, 2019 at the school.
"We are raising funds and awareness through Dance Marathon for our local Children's Miracle Network Hospital, which treats children from our area and provides life-saving care to sick and injured kids in need," Lynda Courtney, Kenwood teacher and event organizer, said. "We need your help to reach our goal for the kids."

Clarksville, TN – Pool season is officially here, which means summer is even closer. The pool at the APSU Foy Fitness and Recreation Center opened Monday, April 8th, 2019 to students, members and the Clarksville community.
Clarksville Civil War Roundtable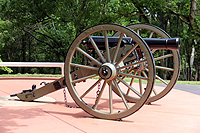 Clarksville, TN – The Clarksville Civil War Roundtable announces its April 2019 program and speaker. The meeting is always open to interested members of the public.
The next meeting of the Clarksville (TN) Civil War Roundtable will be on Wednesday, April 17th at the Bone & Joint Center, 980 Professional Park Drive, right across the street from Tennova Healthcare. This is just off Dunlop Lane and Holiday Drive and only a few minutes east of Governor's Square mall.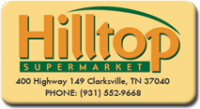 Clarksville, TN – On Saturday, April 20th, 2019, Hilltop Supermarket will hold their 24nd Annual Easter Egg hunt. Festivities will begin at 11:00am with the egg hunt starting at 2:00pm sharp.
There will be games, cup cake decorating, inflatables, face painting, bounce houses, food, fun and prizes for children of all ages. Best of all, Everything is free.

Clarksville, TN – The Customs House Museum and Cultural Center Crouch Gallery is home to the serene, organic sculptures of local artist and teacher Mike Andrews.
On view through May 5th, the show, titled A New Vision, includes over forty pieces made of wood, limestone, or alabaster.