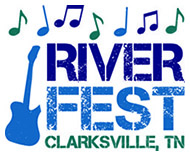 Clarksville, TN – Vendor and entertainment applications are now being accepted for the City of Clarksville's 29th annual Riverfest Celebration. The Festival will be held Thursday, September 8th through Saturday, September 10th, 2016.
Vendors and entertainers are encouraged to apply online at www.clarksvilleriverfest.com
The Festival can only accept a limited number of applicants, so submit today!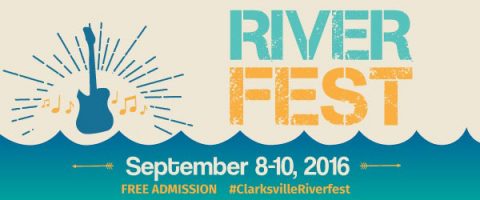 [Read more]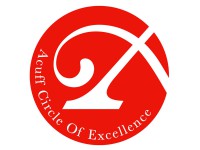 Clarksville, TN – Jazz in June, The Acuff Circle of Excellence's annual celebration of the arts with jazz, food and wine, will be from 5:00pm-7:00pm on Friday, June 20th, at Beachaven Vineyards and Winery. The public is invited to attend.
At this event, longtime Clarksvillian Marge Lillard will be honored for her contributions on the stage as an actor and dancer. She'll receive the Full Circle Award, presented annually to a living Tennessean who has had a consequential impact on arts and culture in Montgomery County over many years of direct involvement through innovative work, philanthropy or leadership. The recipient is selected by the Acuff Circle of Excellence Advisory Board.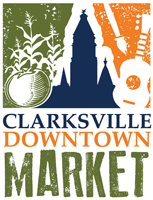 Clarksville, TN – This Saturday, May 21st, the Clarksville Downtown Market opens with approximately 70 vendors on hand offering local fresh produce, baked goods, local honey, milk, home décor, seasonal flowers and more.
The Clarksville Downtown Market will be open from 8:00am to 1:00pm every Saturday through October 8th, 2016 on the Public Square in the City Hall Parking Lot.
For five years in a row, Clarksville's Downtown Market, has been voted No. 1 in the state of Tennessee, in America's Favorite Farmers Markets contest, which was hosted by American Farmland Trust.

Clarksville, TN – Local singer/songwriter and worship leader Lydia Walker will be the featured musical artist for a gospel concert at Heart & Soul Church in downtown Clarksville.
The concert will be held on Sunday, May 22nd at 6:00pm. Heart & Soul Church is located at 334 Union Street.

Clarksville, TN – Once upon a time in a faraway swamp, there lived a green ogre who one day found his home overrun by a group of banished fairytale misfits. Thus begins the tale of an unlikely hero who finds himself on a life-changing journey alongside a wisecracking donkey to rescue a feisty princess.
The Roxy Regional School of the Arts presents an irreverently fun adventure for the entire family with "SHREK the Musical JR." at the Roxy Regional Theatre, May 20th through June 11th.
Based on the Oscar-winning DreamWorks Animation film and the book by William Steig, "SHREK The Musical JR." is directed and choreographed by Tom Thayer, with additional choreography by Emily Rourke and music direction by Lacey Connell.

Clarksville, TN – The Austin Peay State University Department of Music will host a two-day finger style guitar camp on June 14th-15th for students in grades 4-12.
The camp will promote music literacy through group rehearsals, guitar clinics and workshops, culminating in a guitar ensemble concert to end the camp.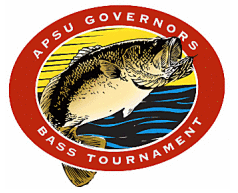 Buchanan, TN – On Saturday, May 14th, the 22nd annual Austin Peay State University Governors Bass Tournament was held on Kentucky Lake. Boats launched from Paris Landing State Park at 6:00am. There were 187 boats competing for $12,000 in prize money.
Although the forecast was for a clear, sunny day, the start of the tournament was anything but. Clouds rolled in, the wind kicked up making for a cold morning with a lot of chop on the water. As the day went on, the clouds departed and the sunny weather promised presented itself.

Clarksville, TN – Held the first Saturday of June each year, Flying High is an evening celebrating artists and the works of art of the region. Flying High is Customs House Museum's preeminent fundraiser of the year, supporting educational and exhibit programming of the Museum.
This year's event will be held at the Wilma Rudolph Event Center on Saturday, June 4th with a theme of An Evening in Paris.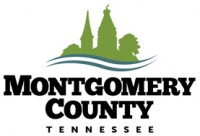 Montgomery County, TN – The Montgomery County Veterans Service Organization is hosting its annual Memorial Day Ceremony at 10:00am, May 30th, at the William O. Beach Civic Hall, Clarksville.
City and county officials, as well as MCVSO staff will give remarks, with the keynote address given by LTC (Retired) Norman "Greg" Lane, US Army Reserve, who currently serves as the Cadet Success Coordinator, Department of Military Science, Austin Peay State University ROTC.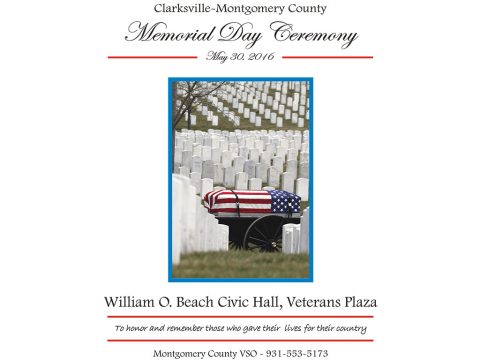 [Read more]

Clarksville, TN – It is our pleasure to announce Dunbar Cave State Natural Area's third annual Junior Ranger Day Camp. This camp is designed for children ages 8 and 9 years old. Programs will help children build a better relationship with the great outdoors and have fun, while learning.
Camp will be held from 9:00am to 12:00pm, Wednesday – Friday, June 15th – 17th. Participants must attend all three days to earn a Tennessee State Parks Jr. Ranger certificate and badge.