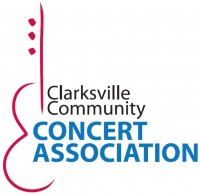 Clarksville, TN – The celebrated tenor Lawrence Brownlee will be in concert at the George and Sharon Mabry Concert Hall on the campus of Austin Peay State University in the Music/Mass Communication Building, Eighth and Marion Streets, Clarksville, Tennessee this Tuesday, March 3rd, 2015 at 7:30pm.
It is phenomenal to have Brownlee in Clarksville between engagements in Europe, the Metropolitan Opera and Carnegie Hall. He is the most in-demand American tenor in the world singing the bel canto repertoire. Brownlee sings with "elegance and grace" and has a voice that has been described as astonishingly beautiful and powerful.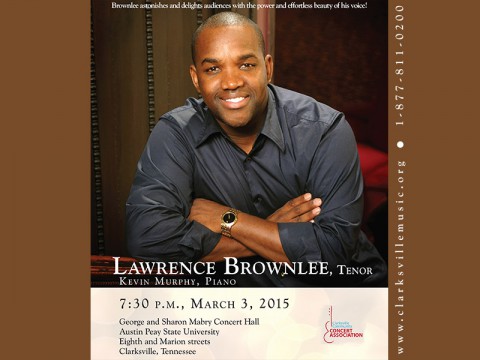 [Read more]

Clarksville, TN – Storybooks present enjoyable, meaningful, interactive math explorations to children and adults in Go Figure! – a national traveling exhibit that opens March 1st at the Customs House Museum.
Go Figure! transforms charming children's books into a kid-sized world where children and adults can have fun exploring math with familiar characters such as Arthur, Frog and Toad, and the Three Bears.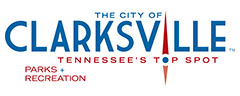 Clarksville, TN – Do you like fishing? Are you interested in aquatic environments? Clarksville Parks and Recreation has once again teamed up with the National Fishing in Schools Program to offer a class in basic fly fishing!
Class will be held at the Crow Community Center on Thursdays from 4:00pm to 5:00pm, March 5th through March 26th, and is open to grades 6-12.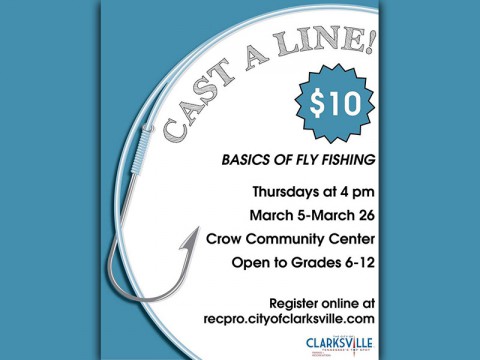 [Read more]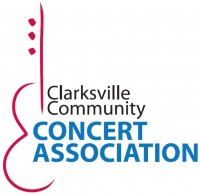 Clarksville, TN – The most in-demand American tenor in the world, Lawrence Brownlee comes to Clarksville between engagements at the Metropolitan Opera House and Carnegie Hall.
Audiences continue to be astonished by the power and extraordinary agility of his warm, heroic voice; his singing has been praised for its sweet tone, fastidious pitch, and poetic phrasing.
A familiar presence in the world's great opera houses, Brownlee delights audiences with the effortless beauty of his voice.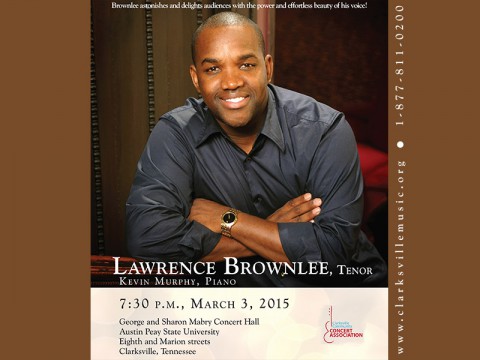 [Read more]

Clarksville, TN – Dunbar Cave State Natural Area has been a State Park since 1973. The cave and its surrounding 110 acres have considerable scenic, natural and historical significance. The entrance offered shelter to prehistoric Native Americans as far back as 10,000 years.
Dunbar Cave State Natural Area will present many nature programs during the year. There are programs for children and adults.
Some of the upcoming events include: Bird Hike, Port Royal Trail of Tears, Night Walk and Birding Port Royal.

Clarksville, TN – The weekly Clarksville Parks and Recreation Department Recreation Report provides Clarksvillians with a glimpse at the activities and events that are available from the Parks and Recreation Department for them to enjoy together as a family.
This weeks highlights include:37th annual Queen City Road Race, Boating Safety Course and Exam and Spring Break Tumbling Camp.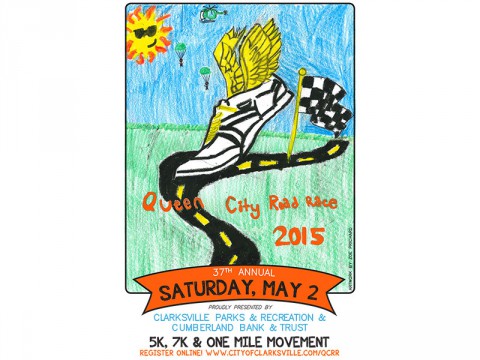 [Read more]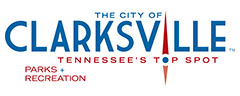 Clarksville, TN – Clarksville Parks and Recreation's 50K Tree Day event, originally scheduled for Saturday, February 21st, will now take place on Saturday, March 14th from 10:00am to 11:00am at Billy Dunlop Park and Valley Brook Park.

Clarksville, TN – "Life changes fast. Life changes in the instant. You sit down to dinner and life as you know it ends." Those were the first words written by author Joan Didion after the sudden death of her husband of nearly four decades.
Didion's powerful memoir of love and loss, "The Year of Magical Thinking", will unfold upon the stage of the Roxy Regional Theatre's theotherspace for four evenings, February 23rd – March 3rd.
Clarksville, TN – It's that time of year again to lace up those running shoes and begin preparing for the 37th Annual Queen City Road Race scheduled for Saturday, May 2nd, 2015.
The Queen City Road Race event is a Clarksville tradition promoting fitness and fun for all ages. The 7K and 5K race route takes runners through the streets of Historic Downtown Clarksville, beginning at Austin Peay State University's Foy Center and ending inside the new Governors Stadium, while the One Mile Movement takes you on an exciting tour of a portion of the APSU campus.
For over thirty years, hundreds of Clarksville-Montgomery County and Fort Campbell school students, teachers and family members have participated in this Clarksville tradition.

Clarksville, TN – Local artist Cynthia Sukowatey will be displaying her silkscreen prints in the show "I am Halftone" at APSU's Trahern Gallery 108 from March 2nd-5th, 2015 between 10:00am-5:00pm.
The opening reception is free to the public and takes place on Monday, March 2nd from 5:00pm-8:00pm.