Clarksville, TN – Applications are now being accepted from young women throughout the State of Tennessee who would like to compete in the 2018 Miss Tennessee USA and Teen USA Pageants in Clarksville, October 12th-14th, 2017.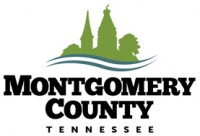 Montgomery County, TN – Montgomery County Parks and Recreation invites the public to view the solar eclipse at Richellen Park and Woodlawn Park on Monday, August 21st, 2017. The parks will be open to the public at 10:00am for this historic event.
Concessions will be available from the Montgomery Central Little League and Woodlawn Little League. All proceeds from concessions sales will go to the Leagues.
Canoe and Kayak race now part of Riverfest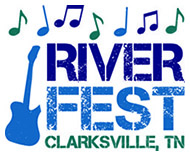 Clarksville, TN – Clarksville Parks and Recreation's canoe and kayak race Rally on the Cumberland is back for a fifth year and is now part of Clarksville's Riverfest.
Rally on the Cumberland will be at 8:00am on Saturday, September 9th, 2017 on the Cumberland River, beginning at the Montgomery County Conservation Club and ending at the McGregor Park boat ramp, approximately 6 miles in length.

Clarksville, TN – There is a feeling of campy nostalgia to the black and white images of Nashville artist Kit Kite's X Housewife series that immediately creates empathy from female onlookers.
Ironing boards, utensils, and Tupperware are just some of the objects filling Kite's large scaled photographs.

Clarksville, TN – On Monday, August 21st, 2017, the day of the Great American Eclipse, a large digital screen in New York City's Times Square will broadcast images captured from the Austin Peay State University observatory.
A production crew with NASA TV will be on campus that day, filming the total solar eclipse, because the University is one of the best places in the world to witness the historic event.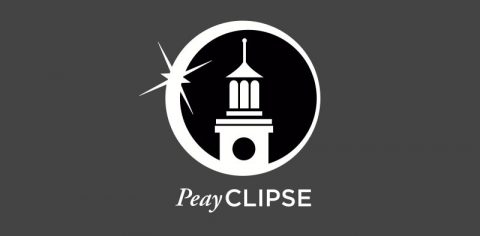 [Read more]
Experience the Solar Eclipse at Liberty Park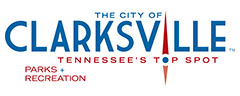 Clarksville, TN – Thanks to a rare cosmic convergence, Clarksville is among the best places in America to experience the total solar eclipse that will unfold Monday, August 21st, 2017.
A premier local opportunity to see this amazing spectacle is at the City of Clarksville Parks and Recreation's free viewing party from 10:00am to 3:00pm, Monday at Liberty Park, 1188 Cumberland Drive.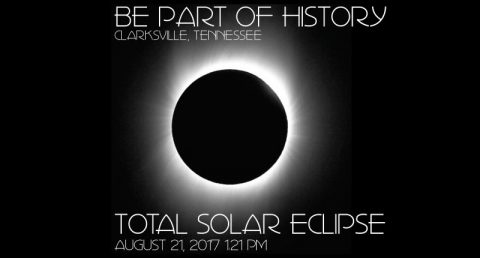 [Read more]
Liberty Park will host free outdoor concert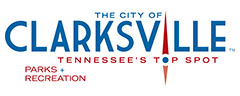 Clarksville, TN – Liberty Live!, the City of Clarksville's free, outdoor concert series — continues on Sunday, August 20th, 2017 with a performance by Stuart Bonnington followed by headliner Mo' Pie at Liberty Park's amphitheater, 1188 Cumberland Drive.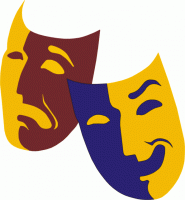 Clarksville, TN – "Boeing, Boeing", the hilarious high-flying comedy by Marc Camoletti, opens this weekend at the Cumberland Arts Centre Dinner Theatre in Downtown Clarksville.
The play involves a Paris bachelor who is keeping 3 ladies on the string. All three ladies are Air Hostesses for 3 major airlines and have 3 different schedules.
But, with the advent of the new Boeing jet planes, the schedules become harder to keep up with. Laughter ensues when all 3 ladies show up on the same day.
"Planters Bank Presents…" Film Series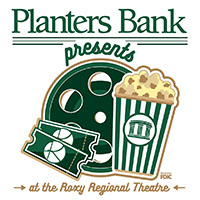 Clarksville, TN – The "Planters Bank Presents…" film series to show "Close Encounters of the Third Kind" this Sunday, August 20th, 2017 at the Roxy Regional Theatre at 2:00pm. Then on Monday, August 21th, there will be a special screening of "2001: A Space Odyssey" at 6:00pm to cap off the Total Solar Eclipse.
"Close Encounters of the Third Kind" is a classic sci-fi tale about ordinary people and their extraordinary meetings with extraterrestrials. After an encounter with U.F.O.s, a line worker feels undeniably drawn to an isolated area in the wilderness where something spectacular is about to happen.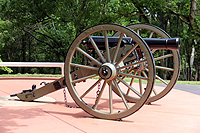 Clarksville, TN – The next meeting of the Clarksville (TN) Civil War Roundtable will be on Wednesday, August 16th, 2017 at the Bone & Joint Center, 980 Professional Park Drive, right across the street from Tennova Healthcare. This is just off Dunlop Lane and Holiday Drive and only a few minutes east of Governor's Square mall.
The meeting begins at 7:00pm and is always open to the public. Members please bring a friend or two – new recruits are always welcomed.
Topic – "They Changed Everything: Civil War Embalming Surgeons."