Clarksville, TN – The eternal battle of the sexes takes a witty and suspenseful turn in the Roxy Regional Theatre's 29th annual Shakespeare offering, the timeless comedy "Much Ado About Nothing", March 7th-15th.
Taylor Galvin and Brandon Beach star as reluctant lovers Beatrice and Benedick, whose endless witty sparring threatens to keep them apart forever. Meanwhile, the two young lovers Claudio and Hero, played by Michael Spaziani and Michelle Foletta, are to be married imminently but for the devious scheming of a resentful prince looking to thwart the nuptials.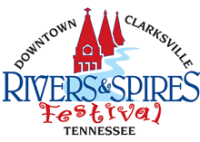 Clarksville, TN - The search is on for this year's Miss River Queen and River Teen. The annual pageant will be held March 8th, 2014 in Clement Auditorium on the campus of Austin Peay State University.
The pageant begins at 7:00pm, and doors open at 6:30pm. Tickets are $10.00 per person and may be purchased at the door. The event is open to the public.

Clarksville, TN – The weekly Clarksville Parks and Recreation Department Recreation Report provides Clarksvillians with a glimpse at the activities and events that are available from the Parks and Recreation Department for them to enjoy together as a family.
This weeks highlights include: Clarksville Parks and Recreation Survey, 2014 Eggstravaganza, Church Youth Softball League & Adult Women's League, Youth League Deadlines and Spring Break.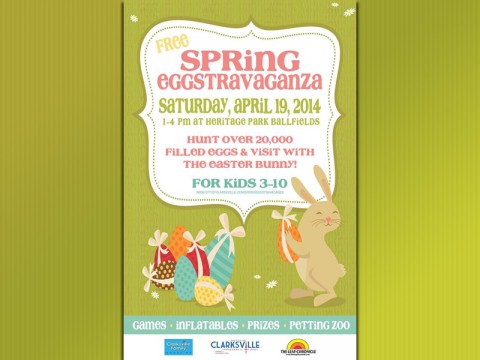 [Read more]

Clarksville, TN – The Customs House Museum and Cultural Center is located in historic downtown Clarksville, Tennessee. Come explore an entire city block featuring large gallery spaces filled with fine art, science and history.
In the month of March, the Museum will feature Sessions with Andy Warhol, Family and Family Ties: An Installation by Sher Fick, TACA Regional Exhibition, The Art of Peach McComb, Easter Parade, Let's Find: The Color Yellow, Here Comes The Wonderful Wizard of Oz, and Sunday Family Day: Paper is Not Just for Airplanes.

Clarksville, TN – Registration is underway for the Clarksville Parks and Recreation's Youth Recreation Leagues.
Participants can register through March 28th online at recpro.cityofclarksville.com, as well as at any of our community centers and the Clarksville Parks and Recreation Main Office.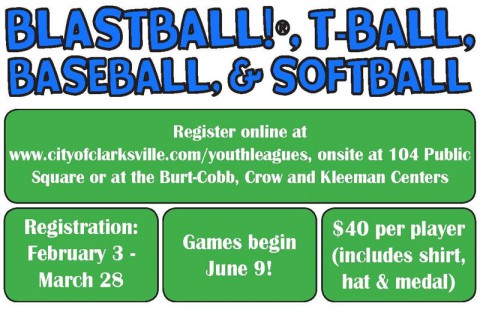 [Read more]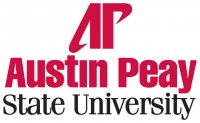 Clarksville, TN – In early February, Dr. Korre Foster, director of choral activities at Austin Peay State University, turned on his computer to watch a live broadcast of the Toronto Mendelssohn Choir (TMC).
The acclaimed, 100-year-old choir is one of the largest and most respected choral organizations in Canada, but that evening, Foster was more interested in watching one of the guest conductors – APSU graduate student Zach Thompson.

Clarksville, TN – Walk your way to health and prizes this spring with the second session of the Walk with Me Tennessee Program and the Clarksville Parks and Recreation Department!
The Walk with Me Tennessee walking program challenges Clarksvillians to walk across the state using a series of city's challenges utilizing trails in Clarksville. This session will feature challenges from the cities of Manchester, Collierville, Jackson and right here in Clarksville!

Clarksville, TN – For the sixth annual Women's History Month exhibition, the Customs House Museum is featuring the work of contemporary female photographers and an installation by award-winning artist Sher Fick. Both shows fall under the theme of "family".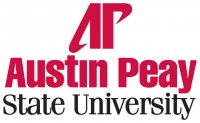 Clarksville, TN – Austin Peay State University is moving forward with plans to have a stronger presence in downtown Clarksville with the recent $500,000 purchase of a building at 103 Strawberry Alley.
The 15,000-square-foot building, which previously housed the nightclubs Joe B's and Bar 103, will likely include an art gallery and museum on the third floor, housing APSU's impressive folk art collection. The pieces in that collection were donated to the University by Ned and Jacqueline Crouch and Dr. Joe Trahern.

Clarksville, TN – A rare exhibition of Andy Warhol's photographic portraits will be held at the Customs House Museum & Cultural Center. Sessions with Andy: Warhol Photography from the University of South Carolina Upstate opens in the Kimbrough Gallery on March 6th.
Andy Warhol is best known for his Pop Art paintings of Campbell's Soup cans and Marilyn Monroe.