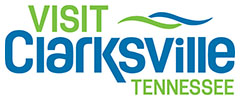 Clarksville, TN – Hell's Kitchen Season 21 Winner Alex Belew recently worked with Visit Clarksville to help promote the city's "surprising" culinary scene.
Featured in a series of videos for Visit Clarksville's YouTube and Instagram channels, Belew is a Murfreesboro resident whose wife attended Austin Peay State University.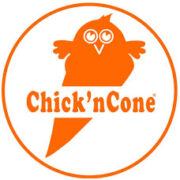 Clarksville, TN – The Clarksville Area Chamber of Commerce recently hosted a ribbon-cutting ceremony for Chick'nCone, a fast-casual restaurant that combines the savory goodness of fried chicken with the convenience of a handheld waffle cone.
The new restaurant, which is located at 1011 Winn Way, just off Exit 11, is the first Chick'nCone to be opened in the state of Tennessee. The grand opening celebration included free food samples, door prizes, and the official introduction of the company's new honey fire sauce.
Rosemary and Lewis Murphy are the franchise owners who made the Clarksville location possible.
"We are the first in Tennessee," Rosemary said. "We have friends who opened franchises in New York a couple of years ago. Lewis joined the conversation, "There are about 25 locations currently in the United States, and actually some locations in Dubai."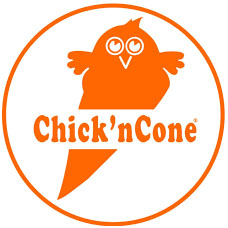 Clarksville, TN – Chick'nCone, the popular fast-casual restaurant chain that combines the savory goodness of fried chicken with the convenience of a handheld waffle cone, is thrilled to announce the official grand opening of its newest location in Clarksville, Tennessee.
This marks the very first Chick'nCone franchise to open its doors in Tennessee, and the community is invited to attend the grand opening event on May 12th from 11:00am to 2:00pm.
Located at 1011 Winn Way, just off of Exit 11, and situated in the same complex as OrangeTheory Fitness and Papa Johns, Chick'nCone's newest restaurant is sure to delight foodies and fans of the brand alike. The grand opening day will be filled with excitement, featuring free food samples, door prizes, and the introduction of a brand-new honey fire sauce.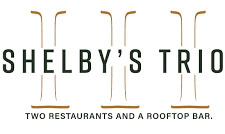 Clarksville, TN – Shelby's Trio, Joe, and Cathi Maynard's three-story restaurant which features a different concept on each floor, is now open in Downtown Clarksville.
The main level features Joe's Garage, an American eatery with a bar area and outdoor seating. Guests can also view muscle cars from Joe's collection while they dine.
The second floor is home to Trattoria di Cat, an elegant Italian restaurant, that has been on Cathi's bucket list for more than twenty years.

Clarksville, TN – You could argue that Camacho's Famous, a recently opened Chicago-style pizza place located on highway 76, was 'famous' before it even opened.
Andrew and Marie Duenas made their mark on Clarksville's food scene in a very unusual way.
"I was doing pizza out of the house during COVID-19," Andrew Duenas said. "One day we thought we would see how Clarksville felt about Chicago-style pizza. It was a weird time, with COVID-19, and all the isolation. Our neighborhood was doing a neighborhood yard sale, so we decided to make some samples, give them away, and see what everyone thought. We wanted to see if they even knew what Chicago-style pizza was."
Clarksville, TN – Taco John's is ready to serve its signature tacos, burritos and crispy Potato Olés® with more of the Clarksville community.
Located at 1806 Fort Campbell Boulevard, less than one mile away from the main gates of the actual Fort Campbell, the popular quick-service taco restaurant will be celebrating its grand opening with a ribbon-cutting ceremony on Monday, December 12th at 10:00am.
Clarksville, TN – Tilted Kilt Pub and Eatery invites everyone to celebrate their 10th anniversary this month with specials and events running October 20th-23rd.
Specials for the anniversary weekend include $10.00 Kilt burgers + a side all weekend, football game-day specials, and door prizes throughout including limited edition 10-year anniversary t-shirts.
Clarksville, TN – The wait is over Clarksville, Taco John's opened Tuesday, May 31st, 2022, and held a grand opening celebration. The event included Austin Peay State University Cheerleaders and the Governors Mascot.
The first 100 guests received a golden ticket valid for a FREE small Potato Oles® for a year. The ticket is redeemable for one FREE small order of Potato Olés every week for one year.

Clarksville, TN – Since the announcement that one was coming to Clarksville, Crumbl Cookies have been the rave over the internet and on local social media. So I thought I would stop by real quick this past weekend, pick up some cookies, try them and see what the fuss was all about.
Boy was I surprised when I got there and saw the line. The inside was full and the line stretched down the block.

Clarksville, TN – Crumbl Cookies recently announced that, "The world's best cookies are coming to Clarksville, Tennessee." In fact the store is opening its doors on Thursday, May 12th, 2022.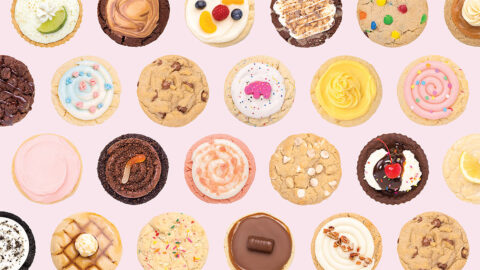 [Read more]