Clarksville, TN – The Clarksville Area Chamber of Commerce welcomes Mark A. Kelly, Chief Operating Officer & Broker with The Air Assault Team, Keller Williams Realty, and retired Active Duty U.S. Army officer as the Chair-Elect, 1st Vice Chairman of the Board of Directors.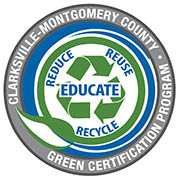 Montgomery County, TN – The Clarksville-Montgomery County Green Certification Program celebrated its newest member organization on January 12th with a green ribbon cutting. Alexis Goines' Allstate Insurance office is the 133rd organization in Montgomery County to become Green Certified.
Alexis Goines is an avid recycler at home and upon opening her Allstate office in 2017 she wanted to continue her sustainability practices at work.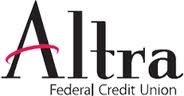 Clarksville, TN – Altra Federal Credit Union employees concluded 2020 as they do each year with their Season of Giving. Employees raised over $2,500 to purchase gifts for those in need in the communities they serve.
In addition to employee fundraising during the holiday season, Altra gives each employee fifty dollars to Pay It Forward in their community.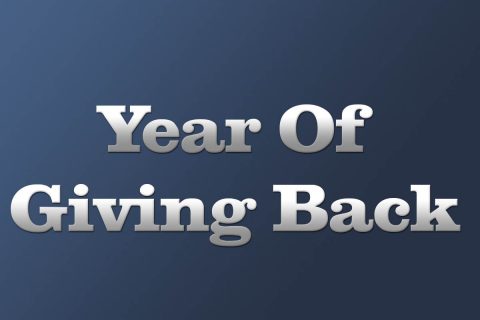 [Read more]
Clarksville, TN – Legends Bank hosted a Clay Shoot fundraiser at Cross Creek Clays on Friday, November 20th, 2020 that benefited Habitat for Humanity of Montgomery County, Tennessee.
This Game Changer event included 4-person teams with many local sponsors from the community and is also the first fundraiser event Legends Bank and Habitat for Humanity have partnered together on.

Clarksville, TN – Baggett Heating and Cooling is proud to announce the winner who will receive a new replacement HVAC unit from the 2020 Veterans Day giveaway.
During September, the Clarksville-Montgomery County community had the opportunity to nominate local veterans.
King's Bluff Brewery is donating a portion of proceeds to Habitat for Humanity and other local nonprofits.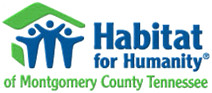 Clarksville, TN – Thanks to the generosity of King's Bluff Brewery (KBB), Habitat for Humanity of Montgomery County, TN will now benefit from funds raised by a new beer on tap at the local gathering spot.
The new brew, known as the Hometown Honey Golden Ale, is part of KBB's 'Ale-truism' program.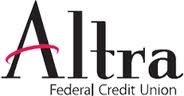 Clarksville, TN – Altra Federal Credit Union has partnered with Finhabits, the first bilingual digital investment advisor making financial services more inclusive in the United States.
Now more than ever, people are realizing that having their finances in order prepares you for the future.
F&M Bank honored with American Bankers Association Foundation Community Commitment Award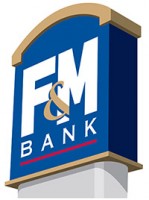 Clarksville, TN – F&M Bank was nationally recognized by the American Bankers Association Foundation for its Operation: Partners Serve program with a 2020 ABA Foundation
Community Commitment Award. The award was given to F&M Bank for its efforts in the supporting military families category and was presented during ABA's Unconventional Convention on October 20th, 2020.
Entries were divided into seven categories including affordable housing, community and economic development, financial education, economic inclusion, protecting older Americans, supporting military families and volunteerism. Award winners were chosen by a field of nationally-recognized experts.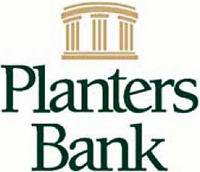 Clarksville, TN – Planters Bank announces today the kickoff of its annual Season of Giving. 12 area organizations throughout Western Kentucky and Tennessee will be supported through the giving campaign, kicking off with $60,000 in initial donations.
Entering its seventh year, the Planters Bank Season of Giving is a bank tradition that has a goal of bringing awareness to non-profit organizations' missions at the same time as fundraising for the organizations.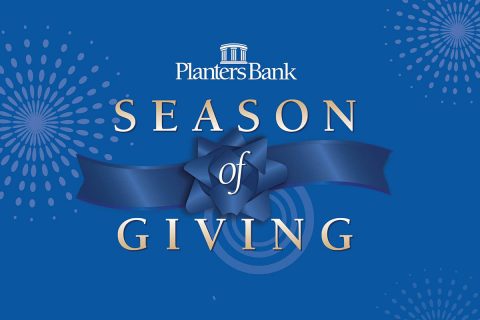 [Read more]

Clarksville, TN – This Veterans Day is going to be especially significant for one deserving veteran who will receive a new heating and air conditioning system for their home!
For over 30 years, Baggett Heating and Cooling has provided high-quality, residential heating and air conditioning maintenance, service, and replacement systems.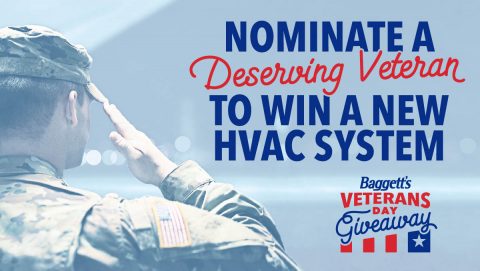 [Read more]