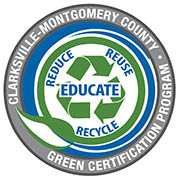 Montgomery County, TN – The Clarksville-Montgomery County Green Certification Program welcomed About Faces and Braces to the Program on Friday, December 13th, 2019. A green ribbon cutting was held to celebrate the occasion.
The ribbon cutting was attended by Green Certification Program Board Members Melinda Shepard, Haley Randell and Jessica Banker; Green Certification Program Manager Carlye Sommers and Dr Candice Coleman and the About Faces and Braces team.
Clarksville, TN – Thanks to Legends Bank, residents of Signature Health of Clarksville, will live in a safer and more secure living environment. Through a recent partnership with CRA Partners, Legends Bank is funding the Senior Crimestoppers program to protect those who live and work in this facility against theft, abuse, and neglect.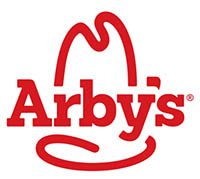 Clarksville, TN – The wait is over Clarksville, Arby's is opening! On Monday, December 2nd, 2019, Clarksville residents are invited to come out and celebrate the opening of the new Arby's® restaurant, located at 3920 Trenton Road, Clarksville, TN 37040.
The restaurant will open at 10:00am and the first 50 guests on opening day will receive FREE Arby's food for a Year.
For official rules, go to www.arbys.com/club50

Clarksville, TN – Athena Body Sugaring Spa is a new, all-natural spa that is locally owned and coming to Clarksville, Tennessee. They have plans to open mid to late December and located at 592 Fire Station Road Suite A.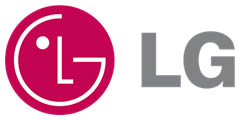 Clarksville, TN – A project completed for LG Electronics in Clarksville has been recognized with a Grand Award in the 2019 Engineering Excellence Awards competition, presented by the American Council of Engineering Companies of Tennessee (ACEC Tennessee).
The award is one of the highest honors an engineering firm can receive and is considered the "Academy Awards of the engineering industry."

Clarksville, TN – CDE Lightband has debuted a new channel streaming service to better serve those looking to cut the cord with traditional video offerings. CDE Lightband had been promoting a new product launch on its Facebook page since early November and customers have been speculating what the reveal could be.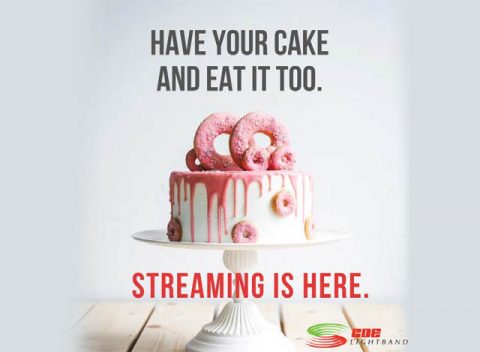 [Read more]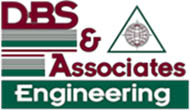 Nashville, TN – Engineering firm DBS & Associates, Inc., which has offices in Nashville and Clarksville, Tennessee and Cadiz, Kentucky, announced Monday, November 18th, 2019 that it will merge with TTL, Inc., an Alabama-based firm with offices in Nashville and four southeastern states.
The merger will become effective January 1st, 2020.

Clarksville, TN – First Horizon Bank announces Brittney Doyle will serve as market leader in Clarksville.
Doyle will oversee First Horizon's community engagement in Clarksville and Montgomery County, serving as the bank's liaison with local community organizations.

Clarksville, TN – The Clarksville Montgomery County Economic Development Council announced today that a Nashville real estate development company is cooperating with the Hand Family on a $50 million mixed-use development of the four-acre site across from the planned Montgomery County Multi-Purpose Event Center (MPEC).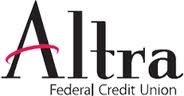 Clarksville, TN – On Monday, October 14th, 2019, Altra Federal Credit Union will hold its second annual Altra Gives Back Day. All Altra offices and member contact center will be closed as employees participate in a variety of community volunteer activities.
"Altra strives to make the communities we serve better places to live and one way we achieve that is through employee volunteerism," said Altra President and Chief Executive Officer, Steve Koenen. "Altra Gives Back Day is a way we can join together as a team and make a difference."