Clarksville, TN – Class is in session this spring at the Roxy Regional Theatre! For three Saturday afternoons beginning April 14th, the Roxy instructs a whole new generation to "Unpack Your Adjectives," "Do the Circulation" and meet up at "Conjunction Junction" with the pop-culture phenomenon "Schoolhouse Rock Live!"
The energetic cast of characters are portrayed by Melanie Beck, Josh Bernaski, Ryan Bowie, Hannah Church, Matt DuMont, Regan Featherstone, Ashley Laverty, Rob Rodems, Cassie Thompson and Kendall Anne Thompson.

Clarksville, TN – John McDonald and Tom Thayer have brought together the perfect cast for their production of "Spring Awakening". The result is a powerful, passionate performance that draws the audience in and sends them on an emotional journey with the characters they are portraying.
"Spring Awakening" is set in a 19th century German village that is socially and sexually repressed. The musical follows a group of teenagers through their own self discoveries as they become young adults.
Matt DuMont (as Melchior), Hannah Church (as Wendla) and Gregory Pember* (as Moritz) put on a strong, emotional performance that really lets the audiance feel what their characters are going through.
The rest of the cast, Melanie Beck, Josh Bernaski, Ryan Bowie, Regan Featherstone, Humberto Figueroa, Leslie Greene, Erin Keas, Ashley Laverty, John McDonald, Hollie Morse, Sean Ormond, Rob Rodems, Cassie Thompson and Kendall Anne Thompson are equally impressive.
Fort Campbell, KY – On April 14th and 15th, the Sesame Street and USO Experience for Military Families USO tour put on three free performances for Fort Campbell families active duty, Retirees, National Guard, reserves and Department of Defense Civilians. Over 1,800 people came out to watch the shows.
The 30 minute performance was a special event for the military community since it is specifically designed to educate children about coping with military deployments and homecomings.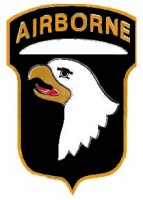 Fort Campbell, KY – On February 20th, 2012, the 101st Airborne Division welcomed home 186 soldiers from the 159th Combat Aviation Brigade. The Brigade returns from a year deployment to Afghanistan. This was the last incoming flight for the 158th CAB.
With this flight, all Brigades of the 101st Airborne Division are safely back home.
Clarksville, TN – Clarksville Mayor Kim McMillan held a press conference Friday January 24th, 2012 at 11:00am to discuss her plan for addressing the needed revisions to Clarksville Charter.
Some of the topics covered included the need to update and revise the City Charter and the issue of people on boards and commissions who also having dealings with the City as well as appointing a Charter Revision Commission.
Mayor McMillan is sending the Charter Revision back to the Clarksville City Council for another vote.
Fort Campbell, KY – On November 1st, 2011 around 4:45pm, 200 soldiers from the 584th Ordnance Maintenance Company part of the 101st Sustainment Brigade "Lifeliners" returned home to Fort Campbell KY. They were returning home from a 12-month deployment to Afghanistan in support of Operation Enduring Freedom where their mission was to provide field maintenance within Regional Command-East as part of the 142nd Combat Sustainment Support Battalion.
Video by Sgt. 1st Class Peter Mayes
101st Sustainment Brigade, 101st Airborne Division (AA) Public Affairs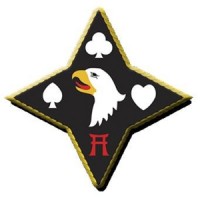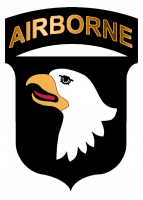 Bagram Airfield, Afghanistan – Col. Mike Peterman, commander, 101st Sustainment Brigade, from Bagram Airfield, Afghanistan talks to a military reporter about his assessment of the Brigade's deployment winding down.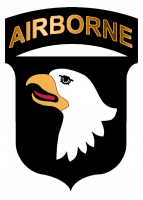 Fort Campbell, KY – A video depicting the Soldiers of 4th Brigade Combat Team (Currahee), 101st Airborne Division during their most recent deployment to Afghanistan.
Video by Staff Sgt. Matthew Graham
4th Brigade Combat Team, 101st Airborne Division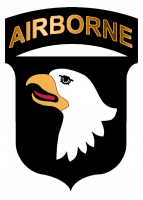 Fort Campbell, KY – A short video highlighting the Fallen Heroes from the Currahee Brigade, 4th Brigade Combat Team, 101st Airborne Division and it's most recent deployment.
We will never forget. Once a Currahee, always a Currahee.
Fort Campbell, KY – Cool temperatures, Wind and Rain could not keep family and friends away Wednesday afternoon as 190 soldiers with the 129th Combat Sustainment Support Battalion returned to Campbell Army Airfield after a year long deployment to Afghanistan on October 19th.