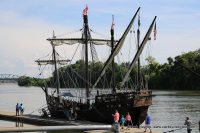 Clarksville, TN – Replicas of Christopher Columbus' ships the Niña and Pinta are currently docked at Clarksville's McGregor Park. Tours are going on daily from now until Sunday, July 7th, 2019.
Climb aboard and step back in time for a feel of what it was like aboard one of these caravel ships as Columbus' brave crew sailed the Atlantic to the new world in 1492.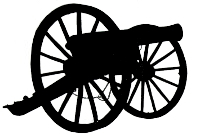 Clarksville, TN – On Saturday, May 4th, 2019, the Friends of Fort Defiance will host their annual March To The Past living history event at Fort Defiance in Clarksville from 10:00am to 3:00pm.
Live cannon demonstrations, 19th-century music performed by a Cumberland Winds ensemble, period reenactors, and numerous displays and presenters will all be part of this big event.
Clarksville Parks and Recreation Department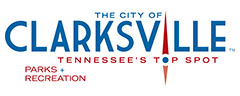 Clarksville, TN – The Clarksville Parks and Recreation Department is seeking volunteers to help clean up City parks following the recent flooding that left behind debris when the Cumberland River receded.
Park cleanups will begin Monday, March 18th, 2019 at McGregor and Liberty Parks and continue until all debris is removed.
Fort Defiance Civil War Park and Interpretive Center

Clarksville, TN – Today, visitors can see one of the nation's last remaining earthen forts built by 200 enslaved men while exploring this most immersive destination –– Fort Defiance Civil War Park and Interpretive Center.
Located on a bluff 200 feet above the confluence of the Red and Cumberland Rivers in Clarksville, Tennessee, this site overlooking downtown Clarksville in the community of New Providence has been a hub of activity for more than two centuries.

Clarksville, TN – The Austin Peay State University College (APSU) of STEM recently awarded $500.00-$1,000 research grants to five graduate biology students. The research projects span from studying coal mining's effects on a local fish to examining the history of the prairies of Middle Tennessee.
Meet the five students who won the grants and learn more about their research:
Clarksville Riverfest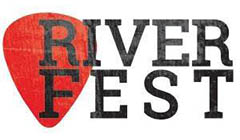 Clarksville, TN – Clarksville's Riverfest kicked off Saturday, September 8th with Rally on the Cumberland, the city's annual canoe and kayak race.
Fourteen boats began the race at the Montgomery County Conservation Club at 8:00am and paddled approximately 6 miles in length on the Cumberland River to McGregor Park.
Participants paddled the Cumberland River for prizes, bragging rights.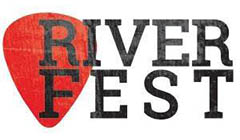 Clarksville, TN – On Saturday, September 8th, the Clarksville Riverfest Regatta, also known at the cardboard boat races, took place at McGregor Park Boat Launch Area at 1:00pm. It was overcast, cool, with a steady down river wind.
Boats are constructed from cardboard and recycled materials and raced down the Cumberland River in a 100-yard dash. U.S. Bank was the sponsor of this year's Riverfest Regatta. There were 10 entries and 9 took part in the races.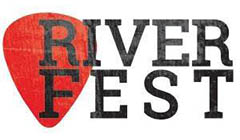 Clarksville, TN – Friday night fun at this year's Riverfest was slightly delayed as a storm moved through in the late afternoon hours, but by 6:00pm the sound of live music was echoing across the Cumberland River and McGregor Park was coming to life.
Riverfest is Clarksville's annual 3-day music and arts festival that features food, activities for kids of all ages, and an always impressive lineup of bands from Clarksville, Nashville and beyond.
Clarksville Riverfest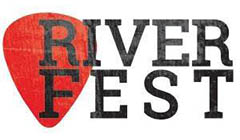 Clarksville, TN – Join the City of Clarksville and Miller Lite along the banks of the Cumberland River to celebrate Clarksville's river heritage and the 31st anniversary of the annual Clarksville Riverfest Celebration, September 6th-8th, 2018.
This free, three-day music and arts festival features three stages of diverse local and nationally known entertainers and cultural groups, plus delicious food and fun for the entire family.
Clarksville Parks and Recreation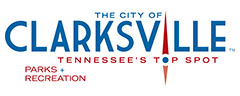 Clarksville, TN – Clarksville Parks and Recreation's Road to Riverfest, an outdoor concert series leading up to Clarksville's award winning festival Riverfest, continues with the final show of the series from 6:00-9:00pm Saturday, August 25th with live music, food and beer at Liberty Park.