Clarksville, TN – More than a dozen Austin Peay State University (APSU) students who have taken advantage of a unique research opportunity are now seeing their work recognized on a national scale.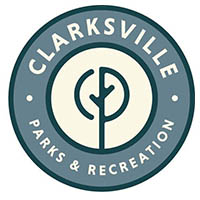 Clarksville, TN – The Clarksville Parks and Recreation Department announces that the Clarksville Downtown Market will open May 16th, 2020 at a new home on the banks of the Cumberland River.
McGregor Park North Extension, behind O'Charley's on Riverside Drive, will be the site of the popular weekly event until further notice while concerns over the COVID-19 Coronavirus pandemic are ongoing.
Trey Stroud, Downtown Market Manager, said the new site provides more space and enhanced ability to follow social distancing guidelines.

Clarksville, TN – Ten Austin Peay State University (APSU) students last semester took advantage of a unique global research opportunity, and their work led to the discovery of three new bacteria-infecting viruses called bacteriophages, aka phages.
A regional statistical overview of Clarksville

Clarksville, TN – Clarksville-Montgomery County is one of 38 counties making up Middle Tennessee; it lies on the north-western edge of the region along the Cumberland River surrounded by rolling hills. Easily accessible from several major interstates and centrally located within just a day's travel from 76% of all major U.S. cities – Clarksville continues to develop as a key player in the region.

Clarksville, TN – Austin Peay State University (APSU) alumnus John McGee certainly knows how to celebrate an anniversary.
During his recent visit to campus for the November 9th, 2019 Homecoming football game, he donated more than $50,000 in gold coins to support his alma mater and commemorate his "Golden Graduate Year," which is the 50-year anniversary of his graduation from Austin Peay State University in 1969.
Clarksville, TN – Clarksville has achieved the high honor of being named the Best Place to Live in America by Money magazine.
The September 16th online edition of the magazine's 100 Best Places feature leads with the headline: "No. 1. Clarksville, Tennessee. Thrive and save at the same time in this charming city."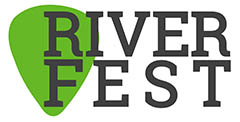 Clarksville, TN – By all accounts, this year's Riverfest was a big success. The weather was perfect, attendance was strong, and the entertainment was top-notch.
Three days of activities began Thursday evening with the annual Riverfest Art Show at Wilma Rudolph Event Center. Kara Zahn and her team did a great job this year, bringing in a full house to view dozens of entries in multiple categories and age divisions.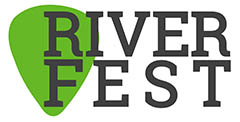 Clarksville, TN – The second night of Riverfest 2019 saw a diverse musical line-up that featured a range of genres from Country, to Rock, to R & B, all capped off by one of the nation's premiere Pink Floyd tribute bands, American Floyd.
This year's Family Zone, which is set up along the River Walk behind O'Charley's, is once again filled with fun, games, entertainment and educational activities that will appeal to the whole family.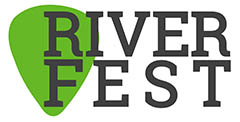 Clarksville, TN – On Saturday, September 7th, the 2019 Clarksville Riverfest Regatta took place at the McGregor Park Park Boat Ramp at 1:00pm. Fan-favorite cardboard boat race is celebrating it's 13th year.
The Riverfest Regatta is not your typical boat race. The boats racing down the Cumberland River were made of cardboard or plastic bottles along with a few other approved materials.
Clarksville's Riverfest Celebrates it's 32nd anniversary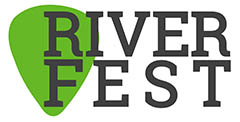 Clarksville, TN – Join the City of Clarksville and Miller Lite along the banks of the Cumberland River to celebrate Clarksville's river heritage and the 32nd anniversary of the annual Riverfest Celebration, September 5th-7th, 2019.
This free, three-day music and arts festival features three stages of diverse local and nationally known entertainers and cultural groups, plus delicious food and fun for the entire family.