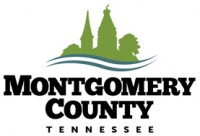 Montgomery County, TN – The Montgomery County Mayor's Office is pleased to announce that Tim Swaw has been selected as the new Director of Human Resources. He has most recently been serving as Human Resources Manager for a local industry since 2007.
Swaw has a diverse background, working in not only the human resources supervisor role, but also serving in employee relations and benefits roles throughout his years of employment.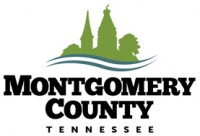 Montgomery County, TN – A National Safe Boating Week Proclamation was signed on April 30th, 2013 by Montgomery County Mayor Carolyn Bowers, and City of Clarksville Mayor Kim McMillan declaring May 18th thru May 27th, 2013 a special week, as the busy season of water activities begin and the public participates in many water based recreational activities.
Clarksville, TN – Next week, CareHere! will offer City of Clarksville employees the opportunity to become familiar with the new Employee Health and Wellness Center and the specific services that will be offered.
CareHere! was chosen as the company that will manage these services for the City.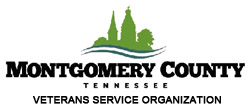 Montgomery County, TN – Montgomery County Veterans Service Organization and Tennessee Department of Veterans Affairs (TDVA) are hosting an Outreach, Information and Enrollment Session Friday, April 26th from 10:00am to 3:00pm at William O. Beach Civic Hall, 350 Pageant Lane, Clarksville TN. [Read more]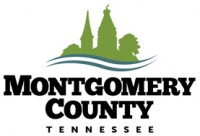 Montgomery County, TN – Montgomery County Animal Control and Adoption Services will be unveiling its new Mobile Adoption Trailer during the upcoming Rivers and Spires Festival, April 18th-20th.
The trailer will be parked at the corner of Hiter and Commerce Streets in the Kid's Zone of the festival. This adoption trailer has many great features, including heat/air conditioning, running water, see-through sides for easy viewing of the animals and 22 kennels.
Clarksville, TN – As a result of a stakeholders meeting last year, new parking meters are being installed for a trial period on Strawberry Alley and the 100 block of Franklin Street.
The new meters will allow people parking in these areas to pay by credit or debit cards. [Read more]
Clarksville, TN – As previously announced, the Regional Transportation Authority (RTA) is expanding its regional bus service to and from Clarksville and is adding a new Cheatham County stop in Pleasant View beginning April 1st, 2013.
Service Centers Plan to Close for Day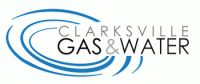 Clarksville, TN – Clarksville Gas and Water is pleased to announce an exciting customer service software upgrade coming in early April. The final phase of the upgrade is planned for Friday, April 5th, and will require both customer service centers close for the day.
Key staff members will work throughout the day and weekend to ensure a seamless transition and the service centers will reopen on Monday, April 8th, at 8:00am. [Read more]

Montgomery County, TN – The Clarksville-Montgomery County Green Certification Program (CMCGCP) Steering Committee is pleased to announce Darin Cooper as its newest member.
Cooper, who is the general manager of Nyrstar's Clarksville smelter, has broad experience in all aspects of operations management.

Montgomery County, TN – The Tennessee Recycling Coalition (TRC) recently selected the Clarksville-Montgomery County Green Certification Program (CMCGCP) as the TRC Government Recycler of the Year!