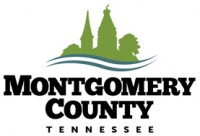 Montgomery County, TN – Montgomery County Government has created the Veterans Network of Care, a breakthrough Web solution for individuals, families and agencies concerned with veterans' issues.
A kick off event is scheduled for 2:00pm, April 24th at the William O. Beach Civic Hall, located at 350 Pageant Lane, Clarksville, TN. For more information call 931.648.8482.
The Network of Care empowers veterans, service members, their families and service providers by providing online access to comprehensive services available within Clarksville/Montgomery County/Fort Campbell Area. [Read more]
Clarksville, TN – The City of Clarksville Finance and Revenue Department will be open each Saturday during the month of February to receive property tax payments. The office will be open from 8:30am to 12:30pm.
The expanded office hours will help to accommodate citizens that otherwise would not be able to perform their City business during the regular weekday hours of 7:30am to 5:00pm. The offices are located on the first floor of City Hall. [Read more]
Clarksville, TN – Clarksville Mayor Kim McMillan is proud to announce the hiring of Charlie Gentry of Clarksville as the City of Clarksville's Chief of Administration.
"I am very excited that Charlie has accepted the City's offer to take on this role. He is a native Clarksvillian with experience in city government and in running successful businesses. He already has extensive relationships in the community and understands the issues of our growing city," said Mayor McMillan. "I'm so glad that Charlie will be joining the team." [Read more]
Clarksville, TN – Clarksville Mayor Kim McMillan has created the position of Military and Veterans Liaison for the City of Clarksville.
"For some time it has been apparent to me that the City needs an employee dedicated to serving as a liaison between the City and Fort Campbell," said Mayor McMillan.
Clarksville, TN – Clarksville Mayor Kim McMillan was elected President of the Greater Nashville Regional Council (GNRC) at their Annual Business meeting.
Other officers elected were Randall Hutto, Wilson County Mayor as Vice-President, and Ken Moore as Treasurer.
Montgomery County, TN – The Tennessee Department of Transportation (TDOT) recently selected a proposal from the Montgomery County Port Authority, an Authority created by Montgomery County Government, for funding under the federal Congestion Mitigation and Air Quality Improvement (CMAQ) program.
The Cumberland River Regional Waterway Facility will expand a single-purpose terminal into a multimodal general purpose port with connections to rail and highway systems on the Cumberland River in Montgomery County. [Read more]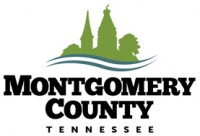 Montgomery County, TN – Last week, two Montgomery County public health employees, Joey Smith and Charlene Haynes, were recognized at the Tennessee Public Health Association's 71st annual conference in Franklin, TN.
Charlene Haynes was awarded the R. H. Hutcheson, Sr., MD Award. This award is presented to a person in the field of public health who has made outstanding contributions to public health throughout their career, over a period of several years. This is considered the association's highest award. Charlene served the Montgomery County Health Department for several years before accepting her current position as Regional Nursing Supervisor for the Tennessee Department of Health.
Montgomery County, TN – The Montgomery County Clerk's Office will be temporarily relocated within Veterans Plaza while their office undergoes renovation.
On Friday, September 12th, the County Clerk's Office, including the drive through, will be closed to the public to facilitate the move.
The office will reopen to the public on Monday, September 15th at its temporary location of 350 Pageant Lane, Suite 406. This is the site of the former Career Center office and only two doors down from the current location.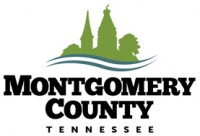 Montgomery County, TN – Montgomery County Government congratulates Lisa McClain, Driver Safety Administrator, for being selected as Technician of the Year by the Tennessee Child Passenger Safety Center.
Lisa was recognized for her exemplary work ethic and performance, along with her commitment and dedication of child passenger safety education and on her efforts to reduce fatalities and injuries on Tennessee highways.
Clarksville, TN – On Tuesday, July 1st, 2014, Clarksville Mayor Kim McMillan will proclaim Clarksville as a "Purple Heart City" in a very special ceremony.
Rebuilding Together Nashville will be on location in Clarksville at the home of Todd and Cathrine Shaw, both of whom are Purple Heart Recipients. Mr. Shaw is the Commander of the Order of the Purple Heart in Clarksville. [Read more]