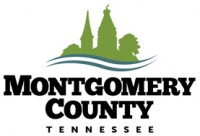 Montgomery County, TN – Montgomery County Mayor Jim Durrett, for the third consecutive year, took the opportunity to recognize the military veterans in each department who work for Montgomery County Government.
Never one to miss an opportunity to thank our military and our veterans, Mayor Durrett began recognizing Montgomery County Government's military veterans his first year in office and has turned it into an annual practice.
City of Clarksville, Tennessee Housing Development Agency thank lenders for helping homebuyers
Clarksville, TN – Several local lenders and real estate professionals received a hearty "thank you" this week from Ralph Perrey, executive director of the Tennessee Housing Development Agency, for their effectiveness in helping homebuyers use THDA programs.
Earlier this year, THDA announced a new program — Hardest Hit Fund Down Payment Assistance (HHF-DPA) program — which offers an additional $15,000 to homebuyers who use a THDA Great Choice mortgage to purchase a home in neighborhoods hard hit by the 2009 national economic downturn and have been slower to recover.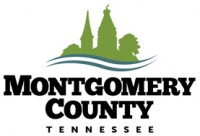 Montgomery County, TN – Montgomery County Government is proud to announce Michelle Newell will serve as the communications director and public information officer for Montgomery County Government beginning June 5th, 2017.
Newell holds a B.S. in Corporate Communications from Austin Peay State University. She currently serves as the program director for the Clarksville-Montgomery County Green Certification Program.
Clarksville, TN – Clarksville Mayor Kim McMillan issued a proclamation Wednesday noting Austin Peay State University's 90th birthday, and hailing its educational excellence and service to Clarksville and the State of Tennessee.
Qualifying charitable or civic organizations may apply
Clarksville, TN – Qualified non-profit charitable or civic organizations serving Clarksville have an opportunity to seek the City's financial support on a limited basis.
The City is authorized under state statute (TCA 6-54-111) to appropriate money for non-profit organizations. The law also outlines which non-profit charitable or civic organizations are eligible.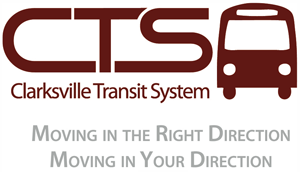 Clarksville, TN – The City of Clarksville Transit System (CTS) has received nine new paratransit vehicles. Funding was received for all nine vehicles through the Enhanced Mobility of Seniors and Individuals with Disabilities Grant Program. The total funding received was $367,311.
These vehicles will average 110 trips per day and began to service the community on December 7th.
High-tech facility allows real-time monitoring, repair of power system

Clarksville, TN – CDE Lightband, the City of Clarksville's electric power and broadband services utility, showed off its new control center last Thursday, December 1st, 2016.
The Supervisory Control and Data Acquisition center, or SCADA, is the nerve center of CDE's electric power delivery system. Using CDE Lightband's fiber optic network, technicians in the center now monitor the system in real time, diagnose outages, redirect the flow of power if necessary and direct repairs.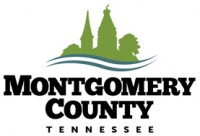 Montgomery County, TN – Nominations for the Ninth Annual Governor's Volunteer Stars Awards are now being accepted within Montgomery County. The awards will celebrate the efforts of volunteers who strive to improve their communities through service.
One youth and one adult will be selected in Montgomery County to receive this prestigious award.
[Read more]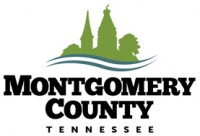 Montgomery County, TN – Montgomery County Government is pleased to partner with Siemens Industry Inc. to begin a nearly $5 million, self funded efficiency project. Mayor Jim Durrett explains, "This project is very unique, as it will be funded through the savings that it generates over time."
He continues, "Government doesn't get to take on projects very often that pay for itself, so I'm really excited about this one. It's a win-win for us. We will not only be upgrading and replacing much need items like chillers, boilers and lighting, but at the same time installing equipment that is much more efficient, saving us money on utilities for years to come."
Clarksville, TN – Area residents now have another location – Clarksville City Hall — where they can renew their driver's licenses.
Citizens can drop by the revenue collection office on the first floor at City Hall, One Public Square, from 7:30am to 5:00pm weekdays to renew or replace their state driver's license or state identification card. There is free one-hour parking nearby.