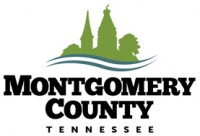 Montgomery County, TN – Last week, two Montgomery County public health employees, Joey Smith and Charlene Haynes, were recognized at the Tennessee Public Health Association's 71st annual conference in Franklin, TN.
Charlene Haynes was awarded the R. H. Hutcheson, Sr., MD Award. This award is presented to a person in the field of public health who has made outstanding contributions to public health throughout their career, over a period of several years. This is considered the association's highest award. Charlene served the Montgomery County Health Department for several years before accepting her current position as Regional Nursing Supervisor for the Tennessee Department of Health.
Montgomery County, TN – The Montgomery County Clerk's Office will be temporarily relocated within Veterans Plaza while their office undergoes renovation.
On Friday, September 12th, the County Clerk's Office, including the drive through, will be closed to the public to facilitate the move.
The office will reopen to the public on Monday, September 15th at its temporary location of 350 Pageant Lane, Suite 406. This is the site of the former Career Center office and only two doors down from the current location.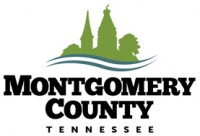 Montgomery County, TN – Montgomery County Government congratulates Lisa McClain, Driver Safety Administrator, for being selected as Technician of the Year by the Tennessee Child Passenger Safety Center.
Lisa was recognized for her exemplary work ethic and performance, along with her commitment and dedication of child passenger safety education and on her efforts to reduce fatalities and injuries on Tennessee highways.
Clarksville, TN – On Tuesday, July 1st, 2014, Clarksville Mayor Kim McMillan will proclaim Clarksville as a "Purple Heart City" in a very special ceremony.
Rebuilding Together Nashville will be on location in Clarksville at the home of Todd and Cathrine Shaw, both of whom are Purple Heart Recipients. Mr. Shaw is the Commander of the Order of the Purple Heart in Clarksville. [Read more]
Clarksville, TN – Clarksville Mayor Kim McMillan has appointed Arthur Bing as the Interim Director of the Clarksville Transit System. Mr. Bing's appointment will become effective July 1st, 2014 upon the resignation of long-time Director Jimmy Smith.
Clarksville, TN – Beginning next Tuesday, May 6th, 2014, the Clarksville Parking Authority will begin installation of new parking meters which will result in several new parking options for downtown visitors.
Each parking stall will be outfitted with a sensor that automatically resets when a car is parked in that space. The meters are set to offer the first hour of parking at no cost. The maximum time allowed in any parking stall will be three hours. [Read more]
Clarksville, TN – Clarksville residents who are CDE Lightband customers can now watch Clarksville City Council meetings live.
As part of Clarksville Mayor Kim McMillan's commitment to making city government more accessible and transparent, the City is now offering live streaming on CDE Lightband Channel 3. [Read more]

Montgomery County, TN – The Clarksville-Montgomery County Green Certification Program invites you to join us as we celebrate the green certification for the Clarksville Transit System. [Read more]

Montgomery County, TN – Montgomery County Sheriff John Fuson and employees of the Montgomery County Sheriff's Office (MCSO), as well as volunteers with the The Silent Witness Project were on hand at the Tennessee State Capitol today to show passers-by silhouette plaques memorializing fallen victims of domestic violence.
Family members of victims, as well as organizers of the project, were recognized by Representative John Tidwell during the Civil Justice Committee meeting.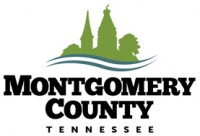 Montgomery County, TN – The Montgomery County Mayor's Office is pleased to announce that Jeff Taylor has been selected as director of the Accounts and Budgets Department.
He has most recently been serving as a staff accountant with the Montgomery County Trustee's Office.