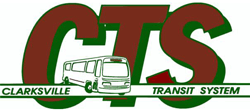 Clarksville, TN – The Clarksville Transit System will be offering free fares for riders all day on November 29th, 2013.
As part of the Regional Transportation Authority, CTS will be joining with other transit providers throughout Middle Tennessee who will be offering free rides.
Included in the program are the commuter buses from Clarksville to Nashville which will run as usual that day.

Clarksville, TN – The Clarksville-Montgomery County, Tennessee Economic Development Council (EDC) Executive Board is pleased to announce they have initiated the search for the new EDC Executive Director.
The EDC serves as the staffing and support organization for its member entities, the Industrial Development Board (IDB), Convention and Visitors Bureau (CVB) and the Chamber of Commerce, and is moving forward to have the position filled by February 28th, 2014. [Read more]
Clarksville, TN – The City of Clarksville's website, www.cityofclarksville.com, has a new feature. Visitors to the site will be able to watch an introduction to the City hosted by Mayor Kim McMillan.
Clarksville, TN – Clarksville Mayor Kim McMillan and City Council Members Jeff Burkhart, Geno Grubbs, Valerie Guzman, Marc Harris, James Lewis, Wallace Redd and Joel Wallace are making a significant contribution to encourage and support City of Clarksville employees and their professional development.
Human Resources Director Will Wyatt worked with the Nashville Predators group and Bridgestone to offer a unique team building and training opportunity for City employees who choose to participate.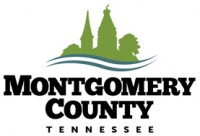 Montgomery County, TN – Following the recent resignation of Betty Burchett as Montgomery County Assessor of Property, Montgomery County Government will be seeking qualified applicants interested in filling the vacancy.
This is an appointed position until the next general election in August 2014. Candidates must be at least 18 years old. [Read more]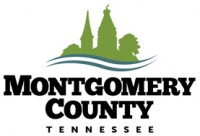 Montgomery County, TN – Nominations for the Sixth Annual Governor's Volunteer Stars Awards are now being accepted within Montgomery County. The awards will celebrate the efforts of volunteers who strive to improve their communities through service.
One youth and one adult will be selected in Montgomery County to receive this prestigious award. [Read more]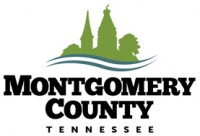 Montgomery County, TN – Montgomery County Government received two awards from the Greater Nashville Regional Council at its 46th Annual Regional Planning and Economic Development Meeting on Thursday, September 19th.
The annual event held this year in Henderson, TN, presented 25 awards to various cities and counties for programs and initiatives that have exhibited excellence and innovation over that last calendar year.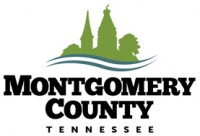 Montgomery County, TN – The Montgomery County Election Commission wishes to remind citizens that September 24th is National Voter Registration Day.
The day is the high point of National Voter Registration Month, a time when state and county election officials have been working to encourage voter participation and increase awareness of state requirements and deadlines for voting.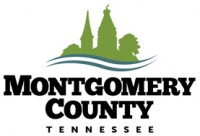 Montgomery County, TN – The Montgomery County Election Commission would like to remind citizens of the self-service driver's license kiosk in the Election Commission office, located in the Veterans Plaza at 350 Pageant Lane, Suite 404.
This was made possible through the Tennessee Department of Safety & Homeland Security and was installed earlier this year. It's the quick and easy way to renew, change your address or get a duplicate of your Tennessee Driver's License. [Read more]

Montgomery County, TN – Four new deputies will soon be patrolling the streets of Montgomery County after graduating from the Tennessee Law Enforcement Training Academy in Nashville, Tennessee.
The graduates were Deputies Eric Trout, Patrick Turner, Christopher Owens and Robert Parker.