Clarksville, TN – At 7:00pm on February 23rd and 24th, V-Day Austin Peay State University will present a two-night benefit reading of Eve Ensler's award winning play "The Vagina Monologues," at APSU's Clement Auditorium. Tickets are $5.00 and may be purchased at the door.
V-Day, a global activist movement to end violence against women and girls, raises money and awareness through benefit productions of Ensler's play and other artistic works.

Clarksville, TN – Kenneth Maddox has come "back home" to APSU for the spring 2016 semester to serve as the interim director of the Wilbur N. Daniel African American Cultural Center.
Maddox, a two time alumni of the University, agreed to serve in this capacity after the former director, Henderson Hill III, accepted a new position at the University of Toledo.

Clarksville, TN – Austin Peay State University's Phi Alpha Theta (PAT) history honors society has long been among the best in the country, recently winning Best Chapter of the Year Division IV for the seventh consecutive year.
Two members of the University's chapter were chosen to join members of 77 other PAT chapters in presenting their historical research at the society's biennial national conference, held January 6th-10th in Orlando, FL at the Walt Disney World resort.

Clarksville, TN – Twenty-seven Austin Peay State University students were recently selected for inclusion in Who's Who Among Students in American Universities and Colleges for the 2015-2016 academic year.
These 27 individuals will be officially recognized at the Student Organization and Leader Awards on April 13th, at APSU.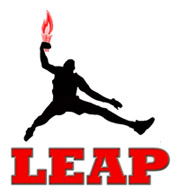 Clarksville, TN – The LEAP Annual 7 Points Scholarship Essay Contest is open to high school seniors. Each year, the theme highlights one of our 7 principles of Leadership, Enlightenment, Achievement, Perseverance, Outreach, Responsibility, and Growth.
In your own words define outreach in the context of helping others then choose a person or persons you admire for their outreach and explain why. Pick an experience from your own life where you benefited from outreach and explain how it has influenced the way you see the world.
Describe your goals and aspirations then explain how once they are reached you will be able to give back and help others.


[Read more]

Clarksville, TN – Austin Peay State University Associate Professor of Creative Writing Dr. Amy Wright is preparing for a busy 2016, as the poet, author and teacher will publish four collections of her writing, including her fifth chapbook, "Wherever The Land Is."
A series of nonfiction essays comprised of the author's research into work, loss, Emily Dickinson, and entomophagy, or the human consumption of insects, "Wherever The Land Is" explores a possible answer to humanity's growing need for food sources.

Clarksville, TN – The public is invited to attend a presentation regarding plans for the Jenkins and Wynne property recently purchased by Austin Peay State University.
The presentation will take place at 11:30am, on February 10th, 2016 in the Morgan University Center, Ballroom C. Public and media parking will be available in the McCord lot/Browning Drive, located at the corner of Eighth Street and College Street.
Written by Sadie Savage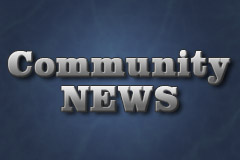 Montgomery County, TN – Members of the community gathered Saturday night, January 30th at the old Union Community center in Palmyra Tennessee. The meeting was a brainstorming session that focused on determining the amount of funding that would be required to restore and preserve the community center, and if it was eligible for any government grants.
Many ideas were thrown around speculating how to receive funding — whether it be county funding or federal grants for preserving historic buildings.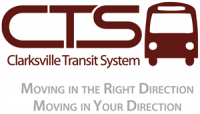 Clarksville, TN – Clarksville Mayor Kim McMillan joined Director of Transportation Arthur Bing and members of the Clarksville Transit System (CTS) recently for a ribbon cutting officially opening CTS's new fitness center.
"Our bus drivers rarely get a break during the day," explained Mr. Bing. "They don't get a lunch break and often grab something quick to eat between routes. As a result, they don't always get to move enough or eat as healthy as they'd like. This fitness center is one way we can help by giving them a place to exercise after their routes. This will help many of our employees."

Clarksville, TN – As a young man, Dr. Gregg Steinberg came within five heartbreaking inches of qualifying for the U.S. Amateur Golf Tournament at Pebble Beach.
Had he hit the 10-foot putt on the 18th green just a little harder, capping one of the best rounds of golf in his life, he might have gone on to become one of the legends of the sport.