$2.7 million addition scheduled to open in July
Clarksville, TN – Work continues on a $2.7 million addition to the Ajax Turner Senior Citizens Center, which will provide improved quality of life for more Clarksville residents.
The new 14,600 square foot, two-story structure will provide more space for programs and services for the center's growing number of seniors who drop in for meals, activities, classes and recreation.
Mayor McMillan urges motorists to slow down and be patient
Clarksville, TN – With several intersection improvement projects under way, travel is tough on the southernmost route connecting Interstate 24 at Exit 11 with downtown Clarksville.
City of Clarksville Mayor Kim McMillan urges patience and caution, especially on this route that includes roads with several names and numbers: State Route 76/Martin Luther King Jr. Parkway, U.S. Highway 41A Bypass and State Route 112.

Clarksville, TN – Thanks to Austin Peay State University's statewide, dual enrollment program, GovNow, high school juniors and seniors from across Tennessee can now get a jumpstart on their college careers, and potentially save more than $7,000 on tuition for a four-year degree.
A major component of GovNow (a reference to APSU's mascot, the Governor) is the incentive that students can earn four college-level classes for free.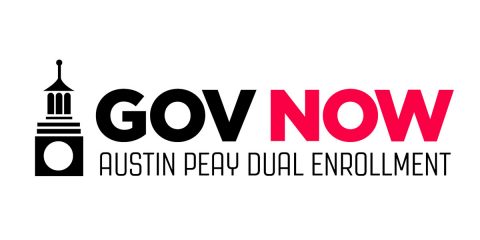 [Read more]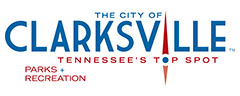 Clarksville, TN – The Clarksville Parks and Recreation and Cumberland Bank & Trust are excited to announce the winners of the 2017 Queen City Road Race T-shirt Contest.
Congratulations to Shaniya Mosley, First Place winner and 5th grade student at Burt Elementary. Shaniya's artwork will be featured on the 2017 official Queen City Road Race t-shirt.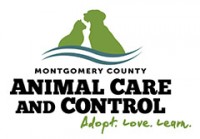 Montgomery County, TN -Montgomery County Animal Care and Control is waiving adoption fees during the week of Valentine's Day (February 13th-18th) to help unite pets with their sweethearts. Animals who are already spayed or neutered can go home for $12.00. Adoption fees will be waived for the entire week.
In addition, a discounted microchipping event will be held Saturday, February 18th from 10:00am to 4:00pm.

Clarksville, TN – The Austin Peay State University Registrar's Office will be holding its two-day Spring 2017 Graduation Gala this March in order to make the graduation process as smooth as possible.
All APSU students participating in the spring commencement ceremony are encouraged to attend the gala, held from 2:30pm-5:30pm on March 14th, and from 10:00am-2:00pm on March 15th, in the Morgan University Center Ballroom.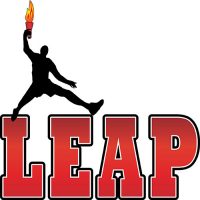 Clarksville, TN – Judge Alberto Gonzalez, former U.S. Attorney General, will be the keynote speaker at the 4th annual Dining with the Stars Gala on March 4th, 2017 at 6:00pm at the Riverview Inn.
Presently Judge Gonzales is a member of the NCAA Division I Committee on Infractions and he serves on the board of directors for the United Way of Metropolitan Nashville and the Community Foundation of Middle Tennessee.
Previously he was also an appointee of Tennessee Governor Bill Haslam to the Governor's Commission for Judicial Appointments and the Governor's Management Fellows Executive Committee.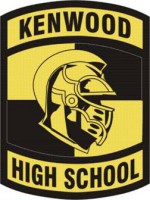 Clarksville, TN – On Friday, January 27th, Kenwood High School (KHS) held the 3rd Annual KHS Charity Game, "Waging War Against Cancer". The event raised over $1,200 in donations for St. Jude Children's hospital that will be donated in Josh Artis' memory.
The games last Friday between Kenwood and Northeast were exciting for sure, but the show at halftime of the boys' game was also well worth watching. The student governments of both Kenwood and Northeast had been busy running games in the hall for kids and taking donations in the stands, while Kenwood's National Honors Society gave away glow sticks for a donation.
Collaboration provides needed transitional housing resource
Clarksville, TN – The City of Clarksville and Flourishing Families have added another link in Clarksville's chain of social services that helps people in need.
Flourishing Families opened the doors Wednesday to a new transitional home to a family of five. The small but well-kept home at 451 Martin Street. was donated to the non-profit organization by the City of Clarksville.

Clarksville, TN – Austin Peay State University has announced that Dannelle Walker Whiteside, a distinguished attorney with an impressive national reputation, was recently named General Counsel.
The General Counsel position was created earlier this year to support the University and the Board of Trustees in its new governance structure.