APSU

Clarksville, TN – Last week, Bryan Gaither's grocery list called for 150 pounds of cornstarch. When asked what he was doing, the Austin Peay State University (APSU) physics lab manager explained he wanted to get a group of campers to walk on water.

Clarksville, TN – Dr. Benita Bruster's cell phone pings all day with messages from WeChat—a popular Chinese social media app.
The Austin Peay State University professor and chair of the APSU Department of Teaching and Learning within the Eriksson College of Education downloaded the app earlier this summer, while on a recruiting trip to China, and now whenever she picks up her phone, she learns of another potential international student eager to study at APSU.
Honoring a Champion. Inspiring Greatness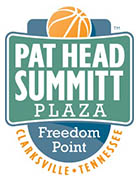 Clarksville, TN – Through the keen eyes of a sculptor, an architect and an exhibit designer, the Pat Head Summitt Legacy Plaza has come to life at Freedom Point.
A bronze statue of Coach Summitt, hometown hero and legendary University of Tennessee women's basketball coach, and an interpretative display of her life story will be dedicated at 3:00pmFriday, June 15th, 2018 in Clarksville's Liberty Park.
"Though her famous 'stare' may be missing, our sculpture hopes to embody her passion and fire," said Brett Grill, sculptor of the Coach Summitt statue. "She was a rare talent, quickly ascending to the highest reaches of her field, which she dominated throughout her career."
APSU Governor's School for Computational Physics

Clarksville, TN – High school students attending the APSU Governor's School for Computational Physics this summer learned ping pong balls can pierce a piece of ¼-inch-thick plywood.
But only with the help of a specially built ping pong cannon.

Clarksville, TN – High school students are getting a Super Mario Bros.-sized treat this summer at Google-sponsored coding camps at Austin Peay State University.
The College of Science, Technology, Engineering and Mathematics, or STEM, has put up a life-sized set that depicts the first level of Nintendo's 1985 classic Super Mario Bros. And it's interactive, allowing students to run, jump and bash through the game, complete with boing, ping and slide sound effects.
Clarksville-Montgomery County Public Library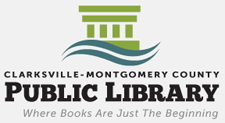 Clarksville, TN – Phase 1 of a major renovation of portions of the Clarksville-Montgomery County Public Library will begin Monday, June 11th, 2018.
Using a public/private funding partnership, the library, which was last renovated 21 years ago, will take a big leap towards becoming the building that it needs to be to give the public a more updated, useful, attractive, inviting and comfortable experience.
Clarksville Parks and Recreation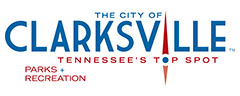 Clarksville, TN – Clarksville Parks and Recreation reopened Bel-Aire Park, a neighborhood green space on Marie Drive off of Peachers Mill Road, Thursday with new and improved playground equipment.
"When I became Mayor, one thing that was very important to me, was ensuring we had recreational opportunities, parks and other amenities for all children to enjoy," Clarksville Mayor Kim McMillan said.

Clarksville, TN – While many are familiar with their full band performances, the Cumberland Winds will feature the fine musicians from our community who make up the group during a soloist recital at the Roxy Regional Theatre on Friday, June 15th, 2018 at 7:30pm.
Featuring soloists and small ensembles performing varied styles and types of music in the intimate setting of the Roxy Regional Theatre, the evening will include performances by Richard Steffen on trumpet, Daniel Aston on tuba, Michael Stewart and Emmanual Mejeun on horn duet, Earl Corrothers and Darrin Hoffman on sax and guitar duet, Patricia Ritter and Yvonne Kendall on flute and harp duet, as well as pieces by Cumberland Winds' Saxophone and Trombone Quartets and String and Woodwind Quintets.
Jammin' In The Alley

Clarksville, TN – Music is a year-round business for Ken Jolly and the members of The Nightmasters, but this past Friday another of Clarksville's favorite concert series' kicked off. This time, in Strawberry Alley, with Jammin' in the Alley bringing hundreds of live music fans out for an evening of great entertainment in the heart of downtown.
"We're excited to have Henry Rives back with us tonight," Jolly said. "He'll be sitting in on saxophone, and we are going to just blues/rock it up as usual. We take other people's stuff, do it our own way, and it just seems to work."
APSU Sports Information

Clarksville, TN – This July, the Austin Peay State University Registrar's Office will host the Summer 2018 Graduation Gala, and all APSU students participating in the Fall commencement ceremony are encouraged to attend this important, celebratory event from 10:00am-2:00pm on July 2nd, in the Morgan University Center Ballroom.