Clarksville, TN – Austin Peay State University has appointed Dr. Mickey A. Hepner as the new dean of APSU's College of Business, effective January 2nd, 2018.
Hepner comes to Austin Peay from the University of Central Oklahoma, where he served as dean of the university's College of Business from 2011-17, as well as a professor in the college.

Clarksville, TN – This spring, Austin Peay State University will launch its first executive education program, providing working professionals with the training and credentials they need to enhance and elevate their careers.
As part of this historic new push, the University is transforming the 13,000-square-foot 317 College Street facility (formerly the Jenkins and Wynne Honda Building) into an executive education building.

Clarksville, TN – On December 15th, 2017 Austin Peay State University professor of languages and literature Dr. Steven Ryan will deliver the keynote address at the APSU Winter Commencement. He will speak at both ceremonies, at 9:00am and 2:00pm, in the University's Dunn Center.
Award Presented for Connecting Employment Opportunities to Transitioning Soldiers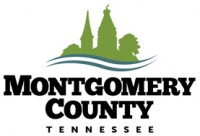 Montgomery County, TN – Fort Campbell and Montgomery County, Tennessee live side-by-side as neighbors and partners.
On Monday, December 4th, 2017, Montgomery County was of only seven Army communities worldwide to be recognized in Washington, D.C. by the U.S. Army with an Army Community Partnership Award – an award that celebrates partnerships that enhance Army readiness and strengthens community bonds.

Clarksville, TN – The Austin Peay State University Board of Trustees convened for its winter meeting on Friday, with board members approving several items that could transform the physical and academic makeup of the University.

Clarksville, TN – The Humane Society of Clarksville-Montgomery County will host its ever paw-pular Santa Paws Professional Photos (for pets and people) this Sunday, December 3rd, 2017 from 12:00pm-4:00pm.
No appointment necessary.

Clarksville, TN – In the immediate wake of a devastating tornado, lives have been lost and homes destroyed, but the damage done to a cherished family business has created more strife for two siblings than high-speed winds could ever hope to cause.
"One of the siblings was focused on being out half a million dollars in damages, while the other one was focused more on the sentimental aspect of having their family business destroyed," Dr. Kim Coggins, Austin Peay State University assistant professor of psychological sciences and counseling, said.

Clarksville, TN – The Acuff Circle of Excellence has rebranded and refined its mission to better align with the organization with which it supports, APSU's Center of Excellence for the Creative Arts (CECA, or "seek-ah"). Beginning this fall, the Acuff Circle of Excellence is known as the CECA Advisory Board.

Clarksville, TN – A recent gift from Bobby and Betty Mills to Austin Peay State University will ensure that the memory of their late son will endure and support future Montgomery County-area students as they work toward their educational goals.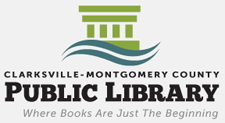 Clarksville, TN – From November 27th through December 10th, exchange canned goods and other select foods for overdue fines at the Clarksville-Montgomery County Public Library.
Library card holders may have $1.00 of eligible fines waived for each of the following items brought in during the drive: canned soups, canned beans, canned vegetables, canned fruits, canned meats, peanut butter, mac and cheese, boxed meals, and full size boxes of cereal. No glass items are accepted.
[Read more]