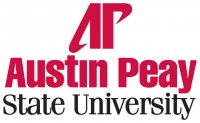 Clarksville, TN – Lt. Gen. Ronald Bailey, a 1977 Austin Peay State University graduate and current Deputy Commandant for Plans, Polices and Operations for the United States Marine Corps, will return to his alma mater on May 8 to deliver the keynote address at APSU's 86th Spring Commencement.
Bailey will speak at both commencement events, at 9:00am and 2:00pm, in the Dunn Center.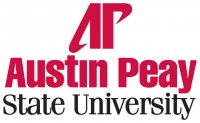 Clarksville, TN – Research that is not shared with the world has little value and, with that in mind, the Office of Undergraduate Research at Austin Peay State University recently celebrated the research of its students during the 10th Annual Research and Creativity Forum.
Held Friday, April 17th, in the Morgan University Center Ballroom on the University campus, the forum, as well as the Graduate Research Extravaganza, offered students of all majors and disciplines a chance to promote and showcase the scholarship and creativity in postsecondary education.
Palmyra, TN – In 1865, Queen Victoria ruled England. Abraham Lincoln was elected to his second term in the United States. And Reverend Nute Larkins organized the Shiloh Cumberland Presbyterian Church in Palmyra, Tennessee. This year, the Shiloh Cumberland Presbyterian Church celebrates its 150th birthday.
The old Ebeneezer Cumberland Presbyterian Church, which was founded in 1846, was renamed Shiloh Cumberland Presbyterian Church in 1865. Originally, a one room log cabin in the hollow of East Creek, the early location was on the creek, subject to flooding.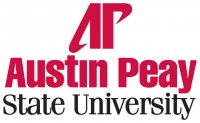 Clarksville, TN – Clarksville and Montgomery County are no strangers to severe weather, as flood, thunderstorm and tornado warnings are common occurrences in the lives of its citizens.
It is for just that reason that Austin Peay State University's emergency team has consistently reacted quickly to alert the campus community to any potential danger. For instance, whenever tornado warnings are received, APSU sends a text and an email message to students, faculty and staff, and the outdoor public address system brings weather warnings to attention.
Clarksville, TN – This Saturday, a new local business will host a Grand Opening celebration with a twist. Instead of simply inviting prospective customers to enjoy a free snack and learn more about what they have to offer, Honest-1 Auto Care is asking friends to make a difference for a local charity on Saturday, April 25th.
Honest-1 Auto Care is located at 2068 Wilma Rudolph Boulevard in Clarksville and is preparing for a great event. WAY-FM will be broadcasting live from 8:00am to 12:00pm. It promises to be a fun morning, with free food and lots of giveaways. Excitement is high at Hope Pregnancy Center over this unique opportunity. [Read more]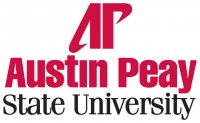 Clarksville, TN – A small, white house located on a farm in New Hampshire, the property now known as The Frost Place served as American poet Robert Frost's summer home from 1915 through 1938.
It was on that humble plot of land where Frost formed many of the poems that would eventually earn him, among other honors, a Congressional Gold Medal and four Pulitzer Prizes. In 1977, 14 years after his death, the farmhouse was transformed into The Frost Place and became a retreat for emerging American poets.
Clarksville, TN – The Clarksville Mayor's Fitness Council was recently awarded a $9,500 grant by The Clarksville-Montgomery County Community Health Foundation to further its Clarkswell movement.
The Mayor's Fitness Council has established the unique Clarkswell brand to identify Clarksville as a healthier place to work and play. Through this community-wide effort, the MFC created the Clarkswell Workplace initiative designed for employers who seek to improve employee health.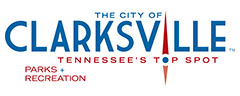 Clarksville, TN – Ready to get in shape for summer? The Kleeman Community Center is offering J.O.E. (Just Ordinary Exercise) workout classes beginning April 27th-June 22nd and a second session June 29th-August 31st.
Cost is only $65.00 with a Community Center ID for 9 weeks' worth of classes! Classes will meet Monday through Thursday from 6:00pm-7:00pm and are offered to anyone ages 18 and up. Registration is available at recpro.cityofclarksville.com or onsite at the Kleeman Center. [Read more]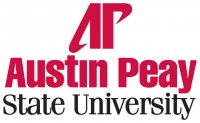 Clarksville, TN – In March 2015, the North-American Interfraternity Conference (NIC) announced that 10 fraternity chapters from across North America will be recognized on April 19th, 2015, at the Gold Medal Banquet during the NIC Annual Meeting in Kansas City, Missouri.
Kappa Alpha Order, Zeta Tau Chapter, at Austin Peay State University will be one of those chapters recognized for their successes. [Read more]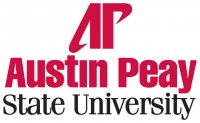 Clarksville, TN – Austin Peay State University's student newspaper, The All State, was recently honored for its excellence on both the regional and state levels.
The All State earned a No. 4 in the South ranking on February 27th at the annual Southeast Journalism Conference (SEJC), held February 27th-28th at Georgia State University in Atlanta.