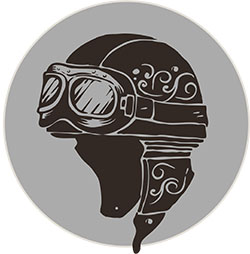 Clarksville, TN – Clarksville Online is proud to announce it's partnership with www.clarksvillemotorcycle.com, featuring the motorcycle travel blog, "Dodging the Roadkill."
Along with the Clarksville Sports Network, and Discover Clarksville, Clarksville Online provides the most extensive coverage of local news, current events, sports and more. Now, Dodging the Roadkill will take readers on a motorcycle journey around the neighborhood and across the country, with news, stories, restaurant reviews, hotel reviews, commentary and pictures of the people we meet along the way.

Clarksville, TN – When German-born Angelika Schrobsdorff returned to her home country in 2006 after decades abroad, the accomplished writer and Holocaust survivor said it was her hope to "die in my own language."
Schrobsdorff would ultimately receive her wish, dying in Berlin in 2016 at the age of 88.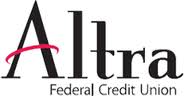 Clarksville, TN – Altra Federal Credit Union will host a free Community Shred Day on Saturday, May 6th, 2017, from 9:00am to 12:00pm at their branch located at 1600 Madison Street Clarksville, TN 37043.
"Altra wants to help you protect your identity. That's why we are partnering with Shred-it to help you safely destroy unwanted, sensitive documents," said Rose Melton, Retail Market Manager for Altra Federal Credit Union.

Montgomery County, TN – Mann, Smith & Cummings (MSC) Insurance is the community's latest Clarksville-Montgomery County Green Certified business. Montgomery County Mayor Jim Durrett, Chief of Staff Jeff Truitt, City of Clarksville Chief of Administration Charlie Gentry and Chamber President Melinda Shepard congratulated and thanked the company for their efforts at their green ribbon cutting.
Clarksville, TN – A statue of actor Frank "Sergeant Carter" Sutton, who was born and raised in Clarksville, will be dedicated at 1:30pm Saturday on Franklin Street in Downtown Clarksville.
Mark Holleman, civic leader and broker/owner of Coldwell Banker Conroy, Marable & Holleman working with the City of Clarksville, led the drive to place the statue — created by local sculptor Scott Wise — near the Roxy Theatre in Sutton's hometown.

Clarksville, TN – Austin Peay State University's Boyd Health Services was recently designated a Healthier Tennessee Workplace by the Governor's Foundation for Health and Wellness.
Healthier Tennessee Workplaces are recognized for their leadership and commitment to improving the health and well-being of citizens of the state of Tennessee.

Clarksville, TN – On April 10th, 2017, Girl Scout Troop 2604 donated 70 boxes of Girl Scout Cookies to the Austin Peay State University Save Our Students (SOS) Campus Food Pantry.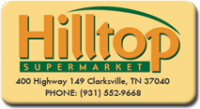 Clarksville, TN – Hilltop Super Market held their 22nd annual Easter Egg Hunt on Saturday, April 15th, 2017. The weather was nice and warm with a cool breeze that kept it from being hot. The event kicked off at 11:00am and the Easter Egg hunt began at 2:00pm.
There were several different activities for everyone to enjoy. There were inflatable bounce houses provided by U Jumpin' Foulks, face painting done by Montgomery Central High School Cheerleaders, cupcake decorating, a duck pond, and other games.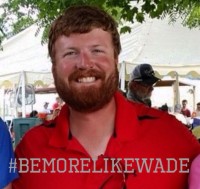 Cunningham, TN – The winners of the 2017 Be More Like Wade Scholarship have been selected. Eight $1000.00 scholarships are being given out this year.
The scholarships go to Montgomery Central High School Seniors who demonstrate similar characteristics of #bemorelikewade.
He exemplified the true meaning of a genuine person by being a selfless individual and always having an optimistic outlook on life.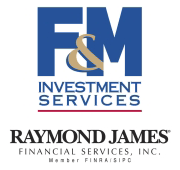 Clarksville, TN – When Fidelity Investments asked couples how much they think they will need to save for retirement to maintain their current lifestyle, 48% had "no idea."
Forty-seven percent disagreed on the amount needed (the disagreement highest among those closest to retirement). In some ways, that's not surprising – many couples disagree on financial and lifestyle matters long before they've stopped working. But while adjustments (hopefully) can be made and differences resolved, things can become more difficult in retirement.