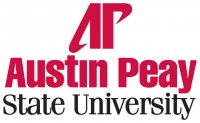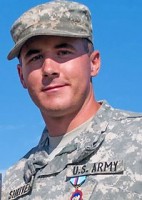 Clarksville, TN – Thousands of Reserve Officers' Training Corps (ROTC) cadets traveled to Fort Knox, KY, earlier this summer for an intense, four-week summer training program.
During the program's July 6th graduation ceremony, an Austin Peay State University student was singled out for his ability to motivate his fellow soldiers.
Andrew C. Shriver, a Clarksville native with no prior military experience, completed the program's Leader Development Course and received the Reserve Officers Association Award. [Read more]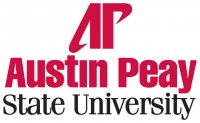 Clarksville, TN – This summer, the North American Interfraternity Conference hosted its 25th Undergraduate Interfraternity Institute (UIFI) in Bloomington, Indiana, and 10 Austin Peay State University students received scholarships to attend the event.
Top leaders from fraternity and sorority communities across North America were invited to attend one of the 13 sessions of UIFI this summer. [Read more]
Written by Beth Kasper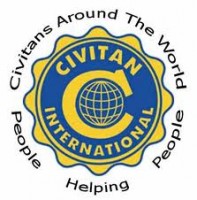 Cunningham, TN – All are welcome at the 106th annual Lone Oak Picnic, Saturday July 26th, 10:00am to 3:00pm, presented by Central Civitan Club.
Come to enjoy entertainment, meet candidates for public office, and purchase excellent chicken and pork barbecue. The picnic grounds are located between Hwy 13 and Alonzo Place in Cunningham, TN.
Parking is off of Alonzo Place. Admission is free.

Clarksville, TN – The Crow Community Center, located at 211 Richview Road, is offering a new martial arts program for youth and adults beginning August 1st.
Bowen & Reagan Combative Arts & Fitness is a competitive martial arts class that serves students from the recreational level to the international level. [Read more]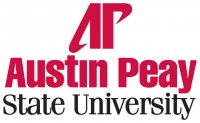 Clarksville, TN – For the third consecutive year, Austin Peay State University is one of the best colleges in the nation to work for, according to a new survey by The Chronicle of Higher Education. In addition, APSU was the only public university in Tennessee to make the list.
The results were released today in The Chronicle's seventh annual report on The Academic Workplace.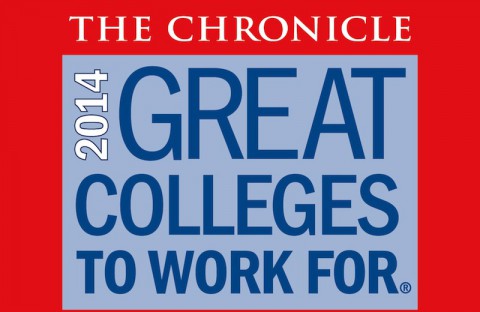 [Read more]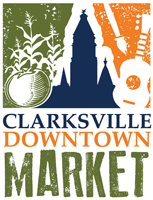 Clarksville, TN – Since its opening, the Clarksville Downtown Market has been a success- so much so that it was voted the number one market in Tennessee through America's Farmland Trust, four years in a row!
Don't miss your chance to visit the Clarksville Downtown Market this Saturday, July 26th, 2014 by stopping by the Clarksville Parks and Recreation booth and pledging your support!
Each pledge made for our market inches us closer to the number one market in the country as a part of the "I Love My Farmers Market Celebration™" hosted by American Farmland Trust.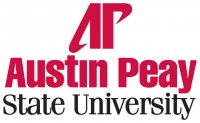 Clarksville, TN – Most people don't think in terms of solar power when it comes to campus traffic issues, but APSU Physical Plant Director, Tom Hutchins was thinking solar was a perfect solution to remedy a growing traffic related issue around campus — pedestrian safety.
As the campus has grown, nearly doubling in size during the last decade, and the paths people took from classroom to classroom changed, so did the places where pedestrians cross streets.
Governor's Square Mall is gearing up for the Back-to-School shopping season with new stores, fun events and great savings!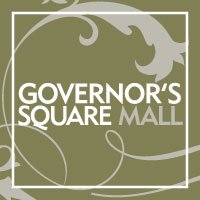 Clarksville, TN – Just in time to find the perfect first day outfit, Governor's Square Mall has two new stores opening around Tax Free Weekend, August 1st-3rd!
Charlotte Russe will be opening near Center Court and tween store Justice is currently being remodeled to include the new addition of BROTHERS with clothing for boys between the ages of 7 and 14.
Our annual Back-to-School Fair and Fashion Show is scheduled for Saturday, July 26th, noon–5:00pm. [Read more]

Montgomery County, TN – Hundreds came out to support two events today in memory of fallen Deputy David "Bubba" Johnson.
A light mist had begun falling shortly after 8:00am when Montgomery County Sheriff John Fuson spoke to the crowd of hundreds of runners waiting to begin the Inaugural Bubba Johnson Memorial 5K Road Race.
"I think Bubba is watching over us today," Fuson said. "It's the perfect weather for a run."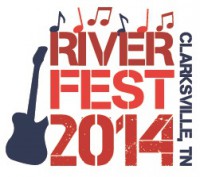 Clarksville, TN – Is your non-profit organization looking to earn some cash? The Clarksville Parks and Recreation Department is offering a $500.00 cash prize to the non-profit organization that provides the most hours volunteered at Riverfest 2014.
Volunteers will be helping with soft drink sales on September 5th and 6th at McGregor Park. Any interested organizations should contact Bethany Benjamin at 931.645.7476 or bethany. to participate.