Clarksville, TN – The All State, student newspaper at Austin Peay State University, earned two first place awards in Best News Editorial Artist/Illustrator and On-site Op-ed Writing and eight additional awards from the annual Southeast Journalism Conference during on Friday, February 16th, 2018.
Montgomery County, TN – Clarksville-Montgomery County School System announces that Amber Hartzler, a first grade teacher at Pisgah Elementary School, was one of 20 Tennessee educators recently designated as a National Board Certified Teacher.
Each of these accomplished educators earned the profession's highest mark of achievement through a rigorous, performance-based, peer-review process, demonstrating their proven impact on student learning and achievement.
Montgomery County, TN – Clarksville-Montgomery County School System says Pisgah Elementary School has one big lesson for us all – spread love and kindness!
According to organizer Leanna Sleigh, from February 6th to February 16th, 2018 students, parents, faculty, and staff collected food for animal shelters during their Pisgah Loves Pets food drive.

Clarksville, TN – In Clarksville, it's not unusual to see military aircraft flying over town, but next year, a new bachelor's degree program at Austin Peay State University will put a few civilian helicopters into the local sky.
That's because the University is in the final approval stages of a Bachelor of Science degree in Aviation Science, with a concentration in rotor wing (helicopters), beginning next fall. The program will be the first rotor-wing flight school attached to a bachelor's degree in the state.

Clarksville, TN – Within the Wilbur N. Daniel African American Cultural Center at Austin Peay State University, located in Clement 120, a select group of African-American undergraduate students participate in a mentoring program called the Achievers and Scholars Initiative.
The purpose of this program is to ensure the academic and personal success of African-American males, while increasing the University's retention and graduation rates for this student population.

Clarksville, TN – In the summer of 2017, Austin Peay State University unveiled a newly redesigned website, www.apsu.edu, to enhance the University's digital presence, and on February 13th, that website was named one of the best in the Southeast.
During the annual Council for Advancement and Support of Education District III conference in Atlanta, Georgia, Austin Peay received an Award of Excellence for Website Redesign.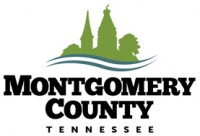 Montgomery County, TN – Clarksville-Montgomery County School System and Montgomery County Government have teamed up this year to raise awareness and funding for the United Way of the Greater Clarksville Region.
On Saturday, February 17th, 2018 at 7:00pm, Austin Peay State University will host Montgomery County and CMCSS United for United Way Night during the APSU Men's Basketball game vs. Jacksonville State.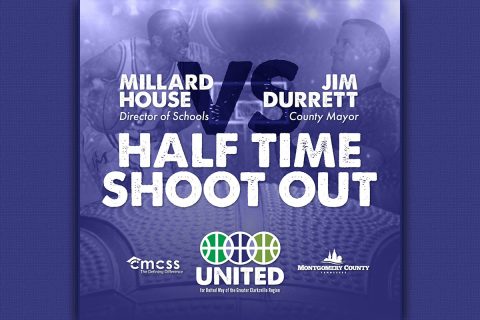 [Read more]

Clarksville, TN – On a recent, sunny afternoon, a small aircraft buzzed past flapping banners on the Austin Peay State University intramural field. The pilot, wearing a pair of virtual reality glasses, stood several feet away, maneuvering a quadcopter drone around a series of obstacles with a remote control.

Clarksville, TN – The Austin Peay State University Registrar's Office will host its Fifth Annual Graduation Gala this month.
This spring's gala will be from 2:00pm-5:30pm on February 26th, and from 10:00am to 2:00pm on February 27th, in the Morgan University Center Ballroom.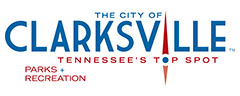 Clarksville, TN – It's time to lace up those running shoes and begin preparing for the 40th Annual Queen City Road Race, a City of Clarksville tradition that promotes health and fitness for people of all ages.
Registrants can choose to participate in either the one-mile event at 8:30am or the 5K beginning at 8:45am on Saturday, May 5th, 2018.