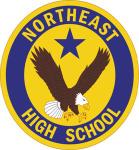 Clarksville, TN – The Northeast High School Lady Eagles Track Team will be hosting 3x Olympian, Deedee Trotter for a speaking engagement on Friday November 13th, 2015 at the school's gymnasium starting at 6:00pm.
Ms. Trotter has participated in the 2004, 2008, and 2012 Olympics. She has won 2 gold medals as a member of the 4x400m relay and a bronze medal in the 400m dash. She is currently training to make her 4th U.S. Olympic Team that will represent the country in Rio, Brazil in August 2016.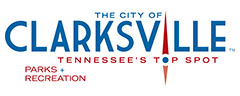 Clarksville, TN – The City of Clarksville's Parks and Recreation Department invites the public to the Clarksville Greenway on Thursday, October 1st to celebrate the official opening of Section II of the Heritage Park Greenway Connection.
Written by Cresta McGowan, English teacher
Middle College at Austin Peay State University

Clarksville, TN – Each year, Austin Peay State University selects a novel for incoming freshman. This year the selection was "Where am I Wearing: A Global Tour to the Countries, Factories, and People That Make Our Clothes" by Kelsey Timmerman.
The novel develops an understanding of the people and places that create the fashion we wear; as well as the global impact of the garment industry.

Clarksville, TN – CDE Lightband is bringing Customer EXPO back this Saturday, October 3rd from 10:00am to 2:00pm at the Wilma Rudolph Events Center, located at 1190 Cumberland Drive at Liberty Park.
All CDE Lightband customers are invited to come out and enjoy a free lunch and learn more about their local public power and broadband utility.

Clarksville, TN – The Goodwill Clarksville-Tiny Town Career Solutions center located at 2001 Needmore road will be holding a job fair for HG Staffing from 11:00am until 2:00pm on Tuesday, September 29th, 2015. [Read more]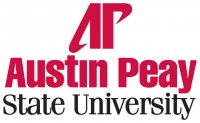 Indianapolis, OH – Dr. Grace Moodt, interim director of the Austin Peay State University School of Nursing, was invited to participate in Sigma Theta Tau International's (STTI) inaugural cohort of the Emerging Educational Administrator Institute(EEAI).
The STTI/Chamberlain College of Nursing Center for Excellence in Nursing Education administers the institute thanks to a grant from the Chamberlain College of Nursing.

Montgomery County, TN – Two Clarksville-Montgomery County School System high schools are listed in the 2015 U.S. News & World Report's Best High Schools project, which identifies the country's top-performing public high schools.
Kenwood High School and the Middle College at Austin Peay State University were both named in the listing, each meeting the criteria of the bronze level.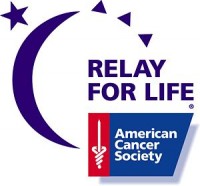 Clarksville, TN – On October 13th, the American Cancer Society Relay For Life® campaign of Montgomery County will officially get underway as event volunteers and participants gather at the Hilldale Baptist Family Life Center for a kickoff rally to launch their fundraising efforts for the year.
In addition to a delicious meal and fellowship with some of Clarksville's finest volunteers, the rally will feature speakers from the community who have benefited from funds raised at Relay, will honor cancer survivors, recognize this past year's participating teams and their contributions toward this effort and during which this year's campaign theme will be unveiled.
AFT Releases Final Results of Summer Long Effort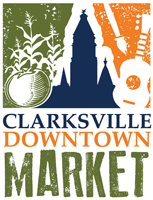 Clarksville, TN – This week marked the end of American Farmland Trust's summer-long Farmers Market Celebration – an annual effort to rally support for local farms and family farmers by calling on shoppers to identify the best of America's farmers markets and Clarksville Downtown Farmers Market was rated number one in Tennessee.
"It is so exciting to see our market recognized as #1 in Tennessee across the board," says Robert Rayburn, Clarksville Downtown Market Manager. "It is with the support of our vendors, our Clarksville Parks and Recreation staff, and dedicated members of the community that we are able to celebrate this honor."
[Read more]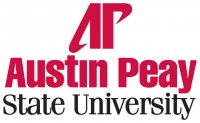 Clarksville, TN – On the Austin Peay State University campus last week, students and faculty finally stopped avoiding Dr. Minoa Uffelman, associate professor of history.
For the last six years, the University's Phi Alpha Theta (PAT) history honor society, which Uffelman advises, has been recognized each fall with the national Best Chapter Award, and when September arrived with no word from the national organization, her colleagues didn't know what to say to her.