Clarksville, TN – Ricky Cumberland, a 20-year veteran of Clarksville Fire Rescue, has been promoted to Fire Marshal, Fire Chief Mike Roberts announced Friday.
Cumberland, 51 and a 1993 graduate of Austin Peay State University, has served as a Fire Prevention Officer with the department since 2001. He joined the city fire department in 1996 as a firefighter after three-years as a Clarksville Police Officer.
He officially begins as Fire Marshal on October 1st, and succeeds Ray Williams, who was promoted to Deputy Fire Chief earlier this year.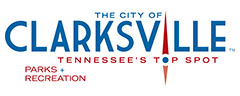 Clarksville, TN – Jennifer Byard, who has distinguished herself as a leader in positions with several city departments, has been named director of the Clarksville Department of Parks and Recreation, Clarksville Mayor Kim McMillan announced Friday.
Byard had been Assistant Director since January 2015 and served as interim director of the department after Director Mark Tummons resigned in July to take a position in Texas.

Montgomery County, TN – On Friday, October 7th, 2016, Tennessee State Representative Joe Pitts and the Business Advisory Council for transitional students in the Clarksville-Montgomery County School System will be hosting the #InclusionWorks Employer Seminar.

Clarksville, TN – Soldiers And Families Embraced (SAFE) recently received a grant from The Healing Trust, formerly Baptist Healing Trust, which awarded funds totaling over $1.1 Million in its most recent grant cycle.
SAFE's grant was for $29,500 and will be used to provide counseling to military families. SAFE provides free, confidential, professional counseling to active duty military, veterans and their families.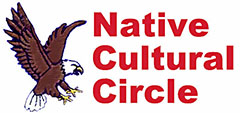 Clarksville, TN – The Clarksville Native Cultural Circle is proud to present the 19th Annual Intertribal Powwow and 10th Annual Trail of Tears Memorial Walk! All drums and the public are welcome!
The Intertribal Powwow will be held October 8th and 9th on the Powwow grounds located just outside of Port Royal State Park in Adams, TN.
Woodall chosen by Tennessee School Boards Association

Montgomery County, TN – Stanley Woodall, the school system's Parent Ambassador for Sango Elementary School, has been selected to receive the 2016 Tennessee School Boards Association (TSBA) Mid-Cumberland School Volunteer Recognition Award.
Woodall was recognized Thursday night at the TSBA Fall District Meeting at Stewart County Middle School.

Clarksville, TN – On the afternoon of August 21st, 2017, the skies over Clarksville will go dark for approximately two minutes as a total solar eclipse blacks out the sun.
A once-in-a-lifetime event, the eclipse figures to draw hundreds of amateur and professional stargazers to town for the brief opportunity to witness history.

Clarksville, TN – Quasars—massive black holes that emit large amounts of radiation—are among the brightest objects in the universe, but that doesn't mean they're easy to identify.
For centuries, they've been mistaken for other shining celestial objects, and in recent years, astronomers had yet to accurately identify a certain one of these brilliant specks in the southern sky.

Clarksville, TN – As a part of the 2016 Austin Peay State University Homecoming week of events, the APSU Govs Programming Council (GPC) presents a concert featuring platinum recording artist Frankie Ballard, featuring special guest Jason Mizelle.
The concert takes place Thursday, October 20th, at 7:00pm in the Foy Fitness and Recreation Center on the University campus. Tickets are $10.00 for students until October 2nd and $20.00 for students after October 3rd, and may be purchased online at www.austinpeaytickets.com

Montgomery County, TN – It's not common for a group of high school students to be encouraged to "disrupt," but that is exactly what students from the Academies at CMCSS were encouraged to do this morning.
Seventy students from each of the seven CMCSS High School College and Career Academies convened at the Clarksville Regional Airport for "Engaging in the Entrepreneurial Spirit."