Clarksville, TN – The weekly Clarksville Parks and Recreation Department Recreation Report provides Clarksvillians with a glimpse at the activities and events that are available from the Parks and Recreation Department for them to enjoy together as a family.
This weeks highlights include: Clarksville Downtown Market Vendor Applications, Toddler Splash Pool Party, and Young Champions Cheerleading.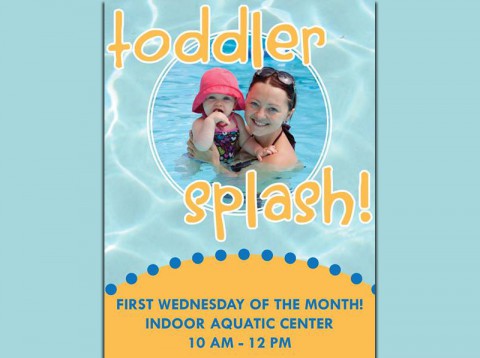 [Read more]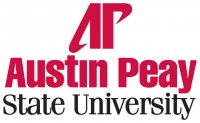 Clarksville, TN – In January, seven female Austin Peay State University students traveled south to help restore a disappearing ecosystem in Texas' West Gulf Coastal Plain.
The students, all geology and biology majors, spent five days hiking through the swampy terrain of the Roy E. Larsen Sandyland Sanctuary, planting some 11,000 longleaf pine trees.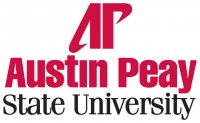 Clarksville, TN – Jackie Quaid, a notorious jewelry thief, showed up in a Springfield, Missouri, pawn shop last summer, looking to unload a few rings and necklaces. Minutes before she arrived, a law enforcement officer had stopped by the store to show customers her picture on a wanted poster.
When the blond crook stepped into the shop that afternoon, several people did a double take.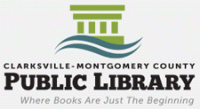 Clarksville, TN – The Clarksville-Montgomery County Public Library is currently developing a new strategic plan.
A community input retreat is scheduled for March with a select group of participants to help in the planning process, however, the library would also like to invite anyone in the Montgomery County community to assist in this process by participating in a short online survey. [Read more]

Clarksville, TN – The Third Annual Recipes for Success – Girl Scout Cookies and Beachaven Wine pairings – fundraiser will be held March 24th.
The event will take place at the Tanglewood House from 5:00pm – 7:00pm and is for adults 21 and over. [Read more]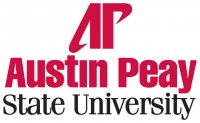 Clarksville, TN – Austin Peay State University has hired Dr. Rex Gandy as its new Provost and Vice President for Academic Affairs. Gandy, who is slated to begin work at APSU on June 1st, currently serves in the same position at Texas A&M University-Kingsville, a position he has held since 2009.
Gandy follows former Provost Tristan Denley, who serves as Vice Chancellor of the Tennessee Board of Regents, and Dr. Jaime Taylor, who has served as Interim Provost and Vice President of Academic Affairs since 2013.

Clarksville, TN – On February 28th, 2015 from 10:00am until 2:00pm at Beautiful Savior Lutheran Church on 2526 Whitfield Road, the Clarksville Police Department will provide assistance for the proper installation of child restraints along with traffic safety information.
Please, stop by and have your child's car seat inspected.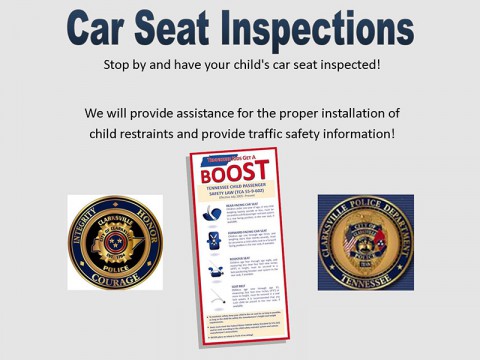 Montgomery County, TN – The Montgomery County Extension Office is now accepting applications for the spring Master Gardener course. All classes will be held at the Montgomery County Extension office on Wednesday's from 10:00am – 2:00pm beginning March 4th and ending May 27th.
Please keep in mind that this is a volunteer based organization that depends greatly on your time and commitment to the program. [Read more]

Clarksville, TN – The Clarksville-Montgomery County Community Action Agency is currently taking applications for the Weatherization Assistance Program. This program is designed to assist low-income households with insulation, air sealing, window and door repairs and consumer education. [Read more]

Montgomery County, TN – Dr. Bryan Johnson, who is serving as director of high schools for CMCSS, has been named Chief Academic Officer. Dr. Johnson, who earned his doctorate from Trevecca Nazarene University, served as principal of Northwest High School for two years and was assistant principal of West Creek High School for two years.