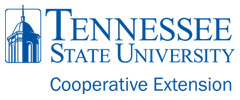 Montgomery County, TN – Tennessee State University is conducting a New Farmer Academy and Montgomery County was honored to host and provide education to participants. Six participant's visited McCraw's Strawberry Ranch this past Monday, August 18th.
Billy and Teresa McCraw, owners and 2014 recipients of the Small Farmers Award in Alternative Enterprises category, demonstrated how they plant plasticulture strawberries.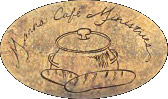 Clarksville, TN – Manna Café Ministries is excited to announce the third annual Pirate Fest and Chili Cook-Off on October 10th, 2014.
They are inviting local businesses and organizations to become T-shirt sponsors, and chili cook-off teams to take part in the competition. To sign up or make inquiries, please contact . [Read more]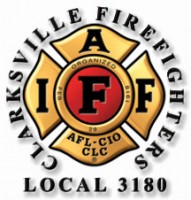 Clarksville, TN – Clarksville Firefighters Local #3180 and Servpro Montgomery County teamed together to make a donation to the Clarksville-Montgomery County School System's Teachers Warehouse. The donation of a pallet of copy paper fills a constant need for area teachers.
"Through our contacts with Mrs. Candy Johnson we learned a lot about the Teachers Warehouse. We come to find out that one of the things that they're always in need of, and they're really hurting for is copy paper," said David Kirkland, President of Clarksville Firefighters Local #3180. "I guess it's just because of the fact that the classrooms have become much more automated; and there a lot more stuff that has to be run off, and copied."

Clarksville, TN – Fright on Franklin, the City's annual Halloween festival will take place on Saturday, October 25th, in Downtown Clarksville from 3:00pm to 7:00pm.
At this time, Clarksville Parks and Recreation is accepting applications from area businesses that would like to participate by distributing candy.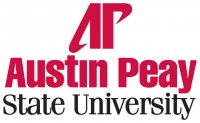 Clarksville, TN – On Thursday, August 21st, more than 830 incoming freshmen will arrive at Austin Peay State University to move into some of the campus' residence halls. For many, it'll be an emotional day as they begin a new phase of their lives.
To make this transition easier, these individuals will be greeted by APSU and community volunteers, who will assist them with any questions they might have and help them carry boxes and suitcases up to their new homes.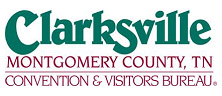 Clarksville, TN – This Saturday, on August 23rd, the inaugural Tri Clarksville Triathlon will be held at Liberty Park and Clarksville Marina. Road closures and boat ramp closures will be in place during the event.
Below is the list of closures, any additional information can be found on www.team-magic.com

Clarksville, TN – Barksdale Elementary School is kicking off the school year right with the help of Partner in Education, First Advantage Bank. New Apple iPads and an Apple charging station have been donated to the school.

Clarksville, TN – The City of Clarksville Parks and Recreation Department invites you to sleep under the stars at Billy Dunlop Park.
Register today for the fall Family Campout beginning at 2:00pm Saturday, September 13th, until 9:00am Sunday, September 14th at the park located at 1930 East Boy Scout Road.
[Read more]
Clarksville, TN – Clarksville Parks and Recreation hosted the fourth-annual Clarksville Sports Festival on Saturday, August 16th, at the Wilma Rudolph Event Center at Liberty Park.
Clarksville Sports Festival is a celebration of sports and athletics in Clarksville and the surrounding area and features not only sports demonstrations and interactive areas, but also an exposition area where a wide variety of Clarksville and Montgomery County's athletic and outdoor clubs, businesses and organizations came together in one location.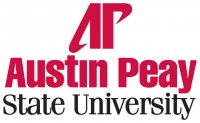 Clarksville, TN – This summer, a record number of students signed up for classes at Austin Peay State University's Community School of the Arts (CSA), so the more than 20-year-old program is expanding its offerings for the Fall 2014 Session.
"We're introducing some new stuff this fall," Matthew Burns, CSA coordinator said. "We now have French classes for all ages – elementary school through adult. The class is more conversational, so you're not here conjugating verbs." [Read more]