Clarksville, TN – Dr. Eric M. Norman, vice chancellor for student affairs and dean of students at Purdue University Fort Wayne, was recently named vice president of student affairs at Austin Peay State University (APSU). He will begin his new role at APSU on January 28th, 2019.

Clarksville, TN – Using about $20,000 in one-time money in the Austin Peay State University (APSU) College of Arts and Letters budget, Interim Dean Barry Jones created several 2018-19 research grants for faculty and students.
City of Clarksville
Clarksville, TN – Miller Town Apartments celebrated a grand reopening Wednesday after renovating all 96 apartment homes, thanks in part to funding assistance from the Tennessee Housing Development Agency (THDA).
The apartments are on Jack Miller Boulevard near Fort Campbell and feature two and three-bedroom apartment homes with modern kitchens, an outdoor pool, a playground and a community room.

Clarksville, TN – Austin Peay State University (APSU) graduate Khadejah Scott's Epcot story involves wasps.
"They don't sting, and they're really small," Scott said, "similar to the size of an ant when they're at their biggest."
But these wasps could deliver a big economic impact.
Humane Society of Clarksville-Montgomery County

Clarksville, TN – Executive Directors, board members and volunteers from Precious Friends Puppy Rescue and the Humane Society of Clarksville-Montgomery County are joining forces to prepare a giant indoor Yard Sale at a building recently donated by Singletary Construction located at 20 Barker Street (off Riverside Drive).

Clarksville, TN – Austin Peay State University (APSU) alumnus Michael Wright and Quality Manufacturing Systems, Inc. (QMSI) recently funded an endowed scholarship through the APSU Foundation to benefit Computer Science and Information Technology (CSIT) students.
The endowment will be known as the Michael Wright/QMSI Endowed Scholarship. Money from the endowment will be designated for incoming freshmen.
Clarksville-Montgomery County Public Library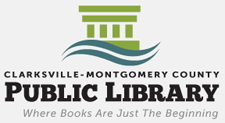 Clarksville, TN – Phase 1 of a major renovation of portions of the Clarksville-Montgomery County Public Library have been completed. Montgomery County Mayor Jim Durrett will preside at a ribbon-cutting to officially open the renovation for use at 10:00 am on Tuesday, December 11th, 2018.
The public is invited to this ribbon cutting and to tour the renovated areas and also to see a demonstration of the new book check-in and sorting machine.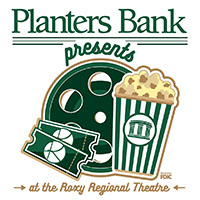 Clarksville, TN – This Sunday evening, join the Roxy Regional Theatre for a high-flying, heartwarming adventure for the whole family!
Planters Bank Presents… Disney's "A Christmas Carol" on our big screen this Sunday, December 9th, 2018 at 6:00pm. (Please note the later start time, due to the previously scheduled concert by Red River Breeze.)
Jim Carrey stars as Ebenezer Scrooge — and also plays the ghosts of Christmas past, present and future — in this adaptation of Dickens' classic holiday tale about the value of generosity and the true meaning of Christmas.

Clarksville, TN – Force Master Chief Mamudu K. Cole, the highest-ranking noncommissioned officer in the U.S. Navy Education and Training Command and Austin Peay State University alumnus, will be the guest speaker at Austin Peay's Winter 2018 Military and Veteran Recognition Ceremony next week.
The ceremony, set for 5:30pm on Wednesday, December 12th, 2018 in the Morgan University Center Ballroom, honors Austin Peay's graduating students who are veterans, reservists or active-duty military personnel.
Historic Collinsville

Clarksville, TN – Historic Collinsville will host Candlelight Christmas tours December 14th-15th, 2018 for the first time in 15 years.
During the two evenings from 4:00pm-8:00pm, docents will take guests on guided tours of the pioneer settlement. Each home and structure will be donned with holiday décor appropriate for the 1830s – 1870s era. Guests will also enjoy music and a fireside Christmas story.