Humane Society of Clarksville-Montgomery County

Clarksville, TN – The Humane Society of Clarksville-Montgomery County will offer a wellness clinic this Tuesday, August 21st, 2018 from 11:00am-4:00pm.
City of Clarksville
U.S. military veterans to get first priority in rental applications
Clarksville, TN – Three newly built homes in Clarksville are complete and available for rent to low-income families, with first priority going to U.S. military veterans, especially those with disabilities.
Clarksville Mayor Kim McMillan helped cut the ribbon Monday morning on the three homes built by Buffalo Valley Inc., in the Providence Pointe subdivision.

Clarksville, TN – Chloe Sybert didn't want help. She'd heard about the new Full Spectrum Learning (FSL) pilot program at Austin Peay State University (APSU), which assisted students diagnosed with autism spectrum disorder, but she hesitated filling out the program's application.
Fort Campbell 216th Composite Squadron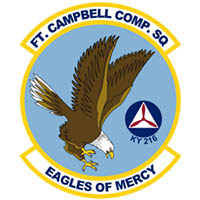 Clarksville, TN – The Fort Campbell 216th Composite Squadron, a local Civil Air Patrol unit, is hosting an open house from 6:00pm to 8:00pm Monday, August 27th, 2018 at the Clarksville Regional Airport, 200 Airport Road.
According to Capt James Kelly, squadron commander, the entire community is welcome to attend and learn more about Civil Air Patrol programs and special activities both for youth and adult members.
Members of the squadron will be present to greet visitors and explain the three core CAP missions of Aerospace Education, Cadet, and Emergency Services programs for America.

Clarksville, TN – Austin Peay State University's Veterans Upward Bound is throwing several free pizza parties this month in an effort to show as many military veterans as possible the program's benefits.
The first open house is 11:00am-2:00pm August 2nd, 2018 at Room 203 of the McReynolds Building.

Clarksville, TN – Austin Peay State University and the Clarksville-Montgomery County School System launched a major partnership today (August 2nd) to become the state's first public education institutions to offer both Japanese and Korean language courses to students.
The new classes, funded by grants from The Japan Foundation and the ALLEX Foundation, were developed to better serve the Japanese- and Korean-owned businesses investing in this region.
Clarksville Parks and Recreation Department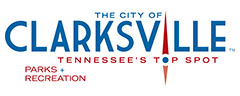 Clarksville, TN – The City of Clarksville's Parks and Recreation department recently received a status of "Gold" from the Clarksville-Montgomery County (CMC) Green Certification Program for their efforts in creating a healthier, environment-friendly workplace.
The CMC Green Certification Program is designed to help governments and businesses learn and implement the best practices in environmental stewardship, in an effort to sustain the community's resources through a series of free workshops taught by environmental and other subject area specialists.

Clarksville, TN – Retired Lt. Gen Ronald Bailey, Austin Peay State University vice president for external affairs, will be the guest speaker at APSU's Summer 2018 Military and Veteran Graduate Recognition Ceremony this August.
The ceremony, set for 5:00pm on August 8th, 2018 in the APSU Morgan University Center, honors the University's graduating students who are either veterans, active-duty military personnel, reservists or members of the National Guard.
Manna Café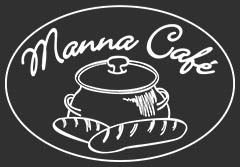 Clarksville, TN – If you were to walk down the street and ask every person you saw what their dream was, they would have something to tell you. No matter how big or small, everyone has a dream.
For Kenny York, Founder and CEO of Manna Café, that dream has been a community of people who share the same mission: to meet the needs of homeless and low-income families in Montgomery County. After many years of waiting, that dream will finally become a reality.

Clarksville, TN – Austin Peay State University (APSU) took a major step forward today with the announcement of the first doctoral degree in the institution's history.
Beginning this fall, the APSU Eriksson College of Education will offer a Doctor of Education (Ed.D.) degree in Educational Leadership for K-12 professionals looking to advance their careers.