Clarksville, TN – On October 5th, 2018 Doug Downey ('79), a former Austin Peay State University (APSU) baseball player and team captain, returned to campus to throw out the first pitch during the program's annual reunion and fall scrimmage.
For the last few years, the former student-athlete has worked to help the baseball program succeed through several financial gifts, and during Saturday's festivities, Downey and his wife, Linda, received the APSU Board of Trustees' inaugural Philanthropist of the Year award.

Clarksville, TN – On Saturday, August 25th, 2018 shortly after students returned to campus, the Austin Peay State University (APSU) Center for Service-Learning and Community engagement hosted its annual Freshman Service Project.
That morning, a group of 200 first-year students entered the gymnasium in the APSU Foy Fitness and Recreation Center, unaware of what they would be doing.

Clarksville, TN – The Austin Peay State University Foy Fitness and Recreation Center will host the 8th Annual Breast Cancer Awareness 5K at 9:00am on October 20th, 2018.
The race, which will take place on the Austin Peay campus, allows participants to either run or walk at their own pace.

Clarksville, TN – Waking up at a new time, making it to class, eating enough breakfast, not eating too much lunch – the life of a college freshman can get a bit daunting. After about 18 years of guidance from parents and teachers, these young men and women now have to grapple with their sudden freedom while plotting out the rest of their lives.

Clarksville, TN – Austin Peay State University (APSU) faculty member Dr. Dwayne Estes will speak at the University of Arkansas on Thursday, October 11th, 2018 as part of the Clinton School of Public Service Speaker Series.
The event will be held in Sturgis Hall.
City of Clarksville
Clarksville, TN – Painting of Clarksville's Riverside Drive Pedestrian Overpass at College Street will begin Monday, October 15th, 2018 and continue through Friday, October 26th, excluding weekends.
Motorists should be alert for reduced speeds and rerouting of lanes through the work zone.

Clarksville, TN – This fall, the Austin Peay State University (APSU) Department of Languages and Literature will take a look at cinema's zanier side during its Slapstick Film Festival.
Every year the department, which offers a film studies minor, presents a free film genre series that introduces students and community members to masterworks in different film categories.

Clarksville, TN – The Austin Peay State University (APSU) Military Alumni Chapter and the APSU National Alumni Association will host the Military Alumni Chapter Homecoming Dinner at 6:00pm, October 26th, 2018 in the APSU Morgan University Center Ballroom, with a reception at 5:30pm prior to the dinner.
Retired Brigadier General Scott E. Brower, the University's first military adviser in residence, will serve as the keynote speaker.
Clarksville Parks and Recreation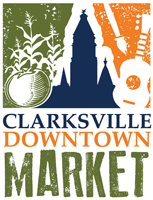 Clarksville, TN – Clarksville Parks and Recreation's Clarksville Downtown Market has been a success since its opening in 2009, so much so that it was voted the number one farmer's market in Tennessee through America's Farmland Trust, nine years in a row.
Don't miss your chance to visit the Clarksville Downtown Market on its final day of the season from 8:00am to 1:00pm, Saturday, October 13th on Public Square.
Shop the fall produce and seasonal decor from more than 70 vendors and enjoy musical performances by Red River Breeze and Emma Feldman.

Clarksville, TN – Imagine getting an alert on your phone or smart speaker whenever your letter carrier delivers the mail. Or you might want to know if your neighbor is nosing through your mailbox … again. Pi-Mail, created by Austin Peay State University (APSU) students in the Association of Computer Machinery (ACM), can help.