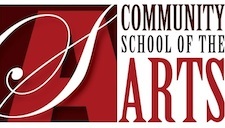 Clarksville, TN – The Austin Peay State University Community School of the Arts is about to begin a new session of creative arts courses this spring, offering classes to the public in subjects such as ceramics, art, music and dance.
For more than two decades, the CSA has provided music, art and dance lessons for children and adults throughout Clarksville, and the new spring session is set to begin this week.

Clarksville, TN – A group of Austin Peay State University students recently spent a week during winter break in the Caribbean nation of Trinidad and Tobago, volunteering their time during an annual intensive service trip.
This year's group of 18 students traveled with Dr. Matthew Kenney, director of Austin Peay's President's Emerging Leaders Program (PELP), to the small town of La Romain, where they worked with Habitat for Humanity on a local housing project.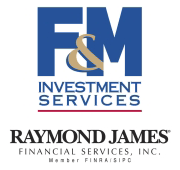 Clarksville, TN – Each quarter, the Raymond James Investment Strategy Committee completes a detailed survey sharing their views on the investment environment, and their responses are the basis for a discussion of key themes and investment implications covered in this quarter's Investment Strategy Quarterly.
Read an overview of the key themes below, or download the entire publication for a more thorough view of the markets and the economy.

Clarksville, TN – On Thursday, January 19th, the Roxy Regional Theatre joined theatre organizations across the country in The Ghostlight Project. At 5:30pm, theatres across all time zones gathered to join in solidarity through the shared commitment to greater inclusion, participation and compassion in our theatres and our communities.

The inspiration for the project was the theatrical tradition of turning on a "ghostlight" at the end of the night when the theatres go dark, offering visibility and safety for all who might enter.

Clarksville, TN – The Austin Peay State University Department of Art and Design, with support from the APSU Center of Excellence for the Creative Arts, will welcome computer graphics modeler Colie Wertz to campus at 7:00pm, on February 2nd, for a visiting artist lecture.
Wertz's lecture, in Trahern 401, will kick off this semester's portion of the department's 2016-2017 Visiting Artist Speaker Series.

Clarksville, TN – Austin Peay State University alumnus, Gunnery Sgt. Samuel Barlow will perform in the 58th Inauguration of the President of the United States on January 20th as a member of "The President's Own" United States Marine Band.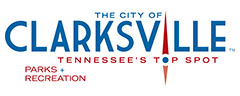 Clarksville, TN – Despite the wintery chill, Clarksville Parks and Recreation is gearing up for spring adult softball, with leagues open to men and women ages 18 and older.
An organizational meeting will start at 3:00pm on Saturday, January 21st at Burt-Cobb Recreation Center, and registration begins Monday, January 23rd. League participants — including coaches, sanctioning representatives, and umpires — are invited to attend.

Clarksville, TN – No special someone in your life? Allergic to roses and sworn off chocolate? Tired of all the romantic pressure of Valentine's Day? Sites and Sutton Publishing is launching a new book that is guaranteed to bring smiles, smirks and for some, uncontrollable laughter.
"Life After Jerks", by local authors Scarlet Middleton and Cybil Crawford, is the woman's field guide to the many types of jerks that plague society.

Montgomery County, TN – The Clarksville Montgomery County School System (CMCSS) reports specific grade levels in 10 elementary schools and four middle schools are available for open enrollment for the 2017-18 school year.
The School System has developed a limited open enrollment policy for students who wish to attend a school or program outside the area for which they are zoned.

Clarksville, TN – Austin Peay State University has joined the JED Campus Program in support of student well-being and mental health. The program is designed to identify opportunities to enhance emotional health and substance abuse and suicide prevention efforts on campus in order to ensure that schools have the strongest possible mental health safety nets.