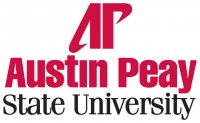 Clarksville, TN – In March, 11th Austin Peay State University students spent their spring break volunteering with the Autism Society of North Carolina's Camp Royall, collectively completing 275 hours of community service.
From March 7th-14th, students traveled to Moncure, North Carolina, to spend a week doing camp maintenance in preparation for summer camp, and volunteering for afternoon sessions of camp. The students took a side trip to Wilmington, to visit the ocean before committing to five days of work for Camp Royall. [Read more]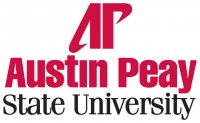 Clarksville, TN – Montgomery County Public Health Director Joey Smith ('99) was recently honored as one of the leaders in his field in the United States, and Austin Peay State University is proud to welcome Smith to campus as he discusses his successes and what he sees in the future of public health.
Smith's discussion will take place from 11:30am–12:30pm on April 8th in University Center room 305, located on the campus of the University.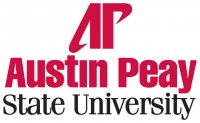 Clarksville, TN – The Austin Peay State University Department of Art, in association with the Center of Excellence for the Creative Arts, is pleased to announce that Memphis-based artist Maysey Craddock is the recipient of the inaugural Center of Excellence for the Creative Arts Tennessee Artist Fellowship.
Craddock was selected from a list of outstanding artists from across the state compiled by APSU faculty for the honor, and will be awarded $5,000 to aid in the creation of new artwork. [Read more]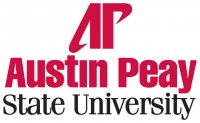 Clarksville, TN – Rusty Campbell, coordinator for Austin Peay State University's Highland Crest campus, wants people to know they can earn a bachelor's degree without ever leaving Robertson County.
The four-year-old Highland Crest classroom facility in Springfield, which houses both APSU and Volunteer State Community College, now offers five full undergraduate programs, taught by APSU faculty, in criminal justice, computer science, K-6 grade teacher licensure, social work and professional studies.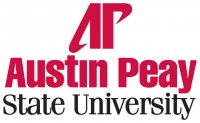 Clarksville, TN – A bright red wave swept across Clarksville last Saturday, March 21st, wiping away debris and litter, and leaving a grateful community in its wake.
That wave consisted of about 500 Austin Peay State University students participating in The Big Event—a day of service that allows students to express their gratitude to the community that supports their University.
[Read more]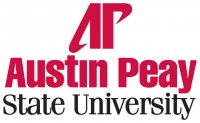 Clarksville, TN – In 2006, Jay Ladin, a married father with three children, left Yeshiva University, where he worked as the Gottesman professor of English. Fifteen months later, Ladin returned as Joy, the first openly transgender employee at an Orthodox Jewish institution.
Ladin had struggled with her male identity throughout her life—attempting suicide twice by the time she was 10—but as a young boy, she found comfort in her Jewish faith. In a 2013 interview with the Peabody Award-winning podcast "On Being," she said she experienced a powerful connection with the Torah's one genderless character—God.
Potential lifeguards can train for certification with new Lifeguard Preparatory program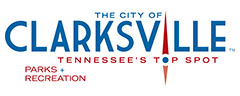 Clarksville, TN – Interested in becoming a lifeguard this summer, but want some extra preparation for the swim test?
There will be a Summer Lifeguard Try-out Camp to help you reach your goal.
This camp will begin on March 30th, 2015 and run through April 3rd, 2015.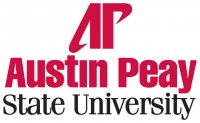 Clarksville, TN – During a presidential election year, names like Hillary and Sarah often stand out because all the other candidates stumping for votes are usually men.
The question of why women often shy away from politics has troubled Dr. Marsha Lyle-Gonga, chair of the Austin Peay State University Department of Political Science, since she was a doctoral student, and in 2010 she decided to host an event to encourage a new generation of women to get involved in the political process.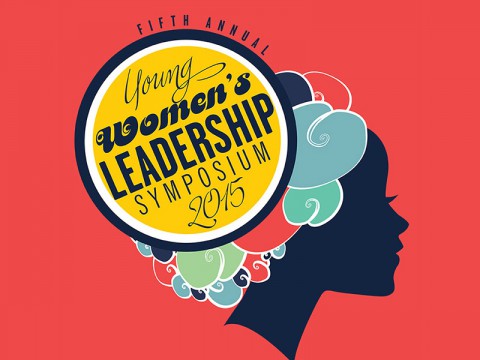 [Read more]

Montgomery County, TN – Clarksville Montgomery County School System announces that Marlon Heaston has been named principal of Kenwood Middle School.
Heaston has served as assistant principal at Northwest High School since 2013, where he also has served as the STEM and high school administrator.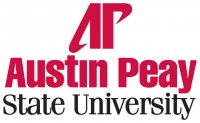 Clarksville, TN – The weather, which has been so abrasive these last few months, turned pleasant on Monday morning as people made their way into the Austin Peay State University Music/Mass Communication Building.
Instead of lingering under that clear, warm sky, hundreds of well-wishers eagerly filed into the windowless Mabry Concert Hall to watch Dr. Alisa White officially become the University's tenth president.
"Dr. White, we're thrilled you're here," Tennessee Governor Bill Haslam said during the ceremony. "We can't think of a more important time to be involved in higher education or a more important university."