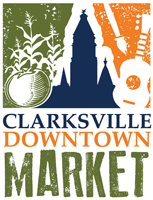 Clarksville, TN – When the 2013 Clarksville Downtown Market opens on Saturday, May 18th, approximately 70 vendors will be on hand to offer local fresh produce, baked goods, local honey, milk, home décor, seasonal flowers and more. The Clarksville Downtown Market will be open from 8:00am to 1:00pm every Saturday through October 19th on Public Square.
Opening Day of the Market will also feature musical performances by Eric Compton & the APSU's Community School of the Arts, cooking demonstration by Kristina Waters, Arts and Crafts for Kids by Cynthia Bellar and Chalk, Paper, Scissors, Market bags to the first 500 in attendance and prizes! [Read more]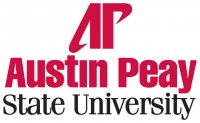 Clarksville, TN – On an early Saturday morning April 13th, more than 200 runners joined forces to race in the Breast Cancer Awareness 5K race organized by a number of offices at Austin Peay State University.
Some of them walked away with top finisher awards, but all of them played a part in raising $3,375 to the American Cancer Society.
Family-friendly Activities for All Ages

Clarksville, TN – Just as the effects of a challenging economy are felt by families in every community, cancer, too, has a far-reaching impact.
No matter how the stock market is performing or what the current unemployment rate may be, there are still many people battling a cancer diagnosis and many others who are lending support alongside loved ones every day.

Clarksville, TN – On May 7th, more than 150 cancer survivors, caregivers, volunteers, supporters and friends gathered at the Hilldale Baptist Church Family Life Center at the Relay For Life 2nd Annual Survivors Dinner.
Introduced and organized by Bill and Joan Farmer, this year's dinner was the best attendance (at the Survivor lunch and luncheon events) to date.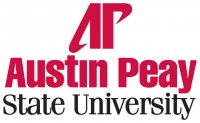 Clarksville, TN – This summer, Austin Peay State University will welcome new students who will register for classes and pick up one of their books that will serve as the common reading assignment for Fall 2013 semester.
The new book is "Saints at the River" by Ron Rash, and the community also is invited to read the book and participate in the campus events and book discussions beginning in September. New student orientation and registration will begin May 18th and continue throughout the summer. [Read more]

Clarksville, TN – On Thursday, May 23rd, the Alzheimer's Association will hold "The Basics of Alzheimer's" presentation at The Hilton located at 290 Thun Road at 5:30pm. The presentation will include information on the 10 Warning Signs, Caregiving and much more.
Please call 1.800.272.3900 to register or email Tcloud-. Feel free to bring your dinner with you, we will provide desert.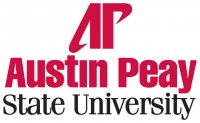 Clarksville, TN – The Soto Cano Air Base sits at the bottom of the Comayagua Valley in the Central American nation of Honduras. It's home to about 500 U.S. Army soldiers, and this past January, a handful of them gathered inside a small wood hut with a sheet metal roof.
The building served as a classroom for the first "on-the-ground" college courses offered at the remote base, and Dr. Sheena Harris, Austin Peay State University assistant professor of history, traveled all the way from Clarksville to teach the new classes.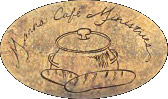 Clarksville, TN – Manna Café Ministries will conduct a Mobile Pantry on Saturday, May 18th from 10:00am to 1:00pm at Fellowship United Methodist Church, 2201 Peacher's Mill Road.
At this event Manna Café will be giving away food to anyone in the community needing assistance with groceries. A valid ID must be presented to receive a food box at the Mobile Pantry event. [Read more]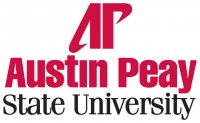 Clarksville, TN – During the summer months, the great American poet Robert Frost liked to stay in a small, white clapboard farmhouse in rural New Hampshire. According to the website www.literarytraveler.com, he later wrote to a friend about his first experience at the farm.
"Our summer was one of the pleasantest we have had for years… There is a pang there that makes poetry," Frost wrote.

Clarksville, TN – Saturday, June 1st is National Trails Day! The Clarksville Parks and Recreation Department is celebrating with a clean-up from 8:00am to 10:00am at the Clarksville Greenway, located at 1101 Pollard Road. [Read more]