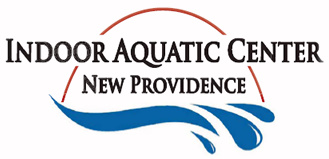 Clarksville, TN – Cheers to a splashing new year! Visit the Indoor Aquatic Center at New Providence this New Year's Eve for the 3rd annual New Year's Eve Splash!
The Clarksville Parks and Recreation Department is hosting a New Year's Eve pool party beginning at 8:30pm Wednesday, December 31st and ending at 12:30am on Thursday, January 1st, 2015.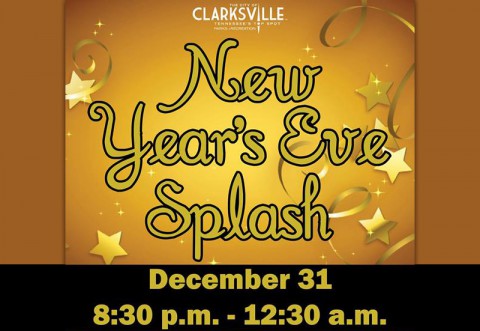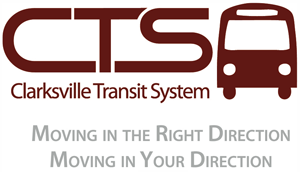 Clarksville, TN – The Clarksville Transit System will provide free transportation throughout the city on December 24th, 2013. This includes rides to the Annual Warm Souls Christmas event hosted by Radical Mission Compassionate Ministries.
"CTS is always looking for ways to make things a little easier for people in Clarksville. Offering free bus transportation on Christmas Eve is another way to do that and I appreciate their efforts as always," said Clarksville Mayor Kim McMillan.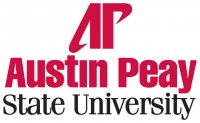 Clarksville, TN – Some years move along at a quiet, steady pace, continuing the traditions and patterns of the previous year before quietly fading into the next. No milestones mark the passage of time, and people often find themselves bored or, worse yet, uninspired.
At Austin Peay State University, 2014 was not that type of year. The last 12 months passed with such speed, thanks to major changes within the University, that the campus community will likely remember this past year as a crucial time in Austin Peay's progression into a leading institution of higher learning.
[Read more]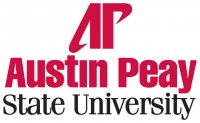 Clarksville, TN – The holiday season is a time for giving, and the Austin Peay State University Department of Public Safety recently offered members of the University community a chance to give – and be forgiven – with its "Food for Parking Fines" program.
Partnering with the Save Our Students (SOS) Food Pantry, an on-campus food pantry dedicated to providing aid to students in need, the APSU Department of Public Safety conducted its first-ever food drive. From December 8th-14th, students, faculty and staff were able to pay for their parking tickets with a donation of 10 canned food items.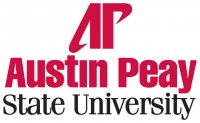 Clarksville, TN – Since 1934, the Who's Who Among American Universities and Colleges has honored outstanding campus leaders for their scholastic and community achievements.
Schools across the country nominate their top students every fall for this prestigious designation, but only the top candidates out of thousands of nominees are bestowed with the honor. This year, more than 3,000 students nationwide were given this distinction, with 43 of those impressive individuals coming from Austin Peay State University. [Read more]

Clarksville, TN – The City of Clarksville's three community centers will adjust their hours of operation this December to accommodate students in the Clarksville-Montgomery County School System and their holiday schedule.
The Kleeman, Crow and Burt-Cobb Centers will be open from 10:00am to 7:00pm beginning Friday, December 19th and ending Friday, January 2nd, 2015 as students will be out of school for the holiday break. [Read more]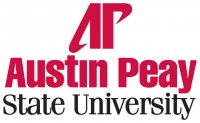 Clarksville, TN – Retired New York congressman Benjamin Gilman spent much of his 30-year political career developing relationships within the international community, so in 2000, the U.S. Department of State developed a prestigious study abroad scholarship named in honor of the former House Foreign Relations Committee chairman.
Each year, thousands of undergraduate college students apply for the Gilman International Scholarship, hoping to receive up to $5,000 to study in a foreign country. This year, the program awarded only 800 scholarships, and one of those went to Austin Peay State University student Ehlana Podgorski. [Read more]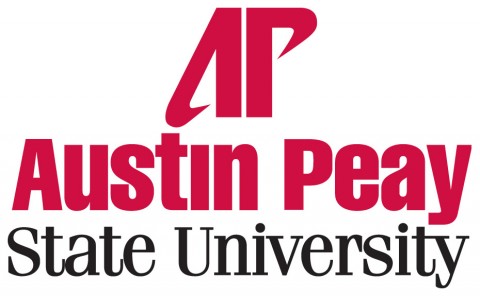 Clarksville, TN – Dr. Timothy Winters, professor of language and literature at Austin Peay State University, was recently recognized for his performance in the classroom by being named a 2014 recipient of the Society for Classical Studies (SCS) Collegiate Teaching award.
A highly competitive award, the SCS Collegiate Teaching award is recognized as the most prestigious teaching award in North America for classical studies.
"I knew when I got into this discipline, that if I did anything of lasting value, it would be through my work in the classroom," Winters said. "This is quite an award, and I am really humbled and honored. Receiving an award like this only makes me want to work harder to live up to (its significance)." [Read more]

Clarksville, TN – The Kleeman Community Center will continue its Fun Interval Training program in 2015. F.I.T.'s second session ends on January 15th, but will start back up for a third round on January 26th, continuing through March 26th at the Kleeman Community Center, located at 166 Cunningham Lane.
The class will meet Monday through Friday from 6:00pm to 7:00pm. Each day of the week focuses on a different muscle group and cardio activity to get your blood pumping and burn those calories! [Read more]

Clarksville, TN – The Clarksville Parks and Recreation Department invites you to the Fort Defiance Interpretive Center Sunday, December 14th, 2014 from 3:00pm to 6:00pm, to experience the holidays as soldiers and civilians did in the 1860s.
[Read more]