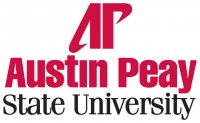 Clarksville, TN – Austin Peay State University's Foy Fitness and Recreation Center, in its continued effort to promote fitness that is both fun and functional for everyone, is hosting DanceFest 2015. The event is scheduled for Saturday, January 31st from 9:00am-noon at the Foy Fitness and Recreation Center.
The event's purpose is to encourage healthy lifestyles and improve the overall wellness of both students and the community. There will be several dance formats to choose from, including Zumba dance, Salsa, R&B Line Dance, Chicago-Style Stepping and International/Country Line Dance. [Read more]

Clarksville, TN – Are you at least 50 years of age and looking for something fun to do?
The Kleeman Community Center is ready to let the good times roll with another Silver Social, sponsored by the Distinguished Steppers Unlimited, on Saturday February 28th. Enjoy delicious food and dance the night away as we celebrate the music and excitement of Mardi Gras!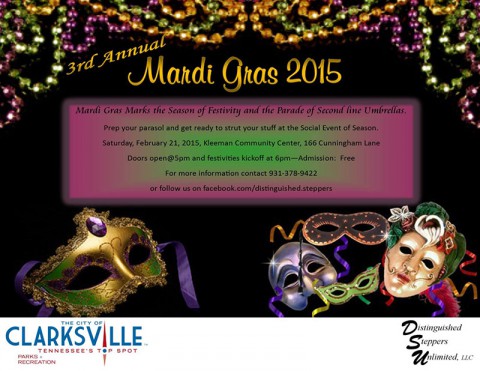 [Read more]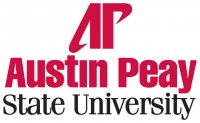 Clarksville, TN - As a part of Black History Month, the Wilbur N. Daniel African American Cultural Center is excited to welcome "The Four Black Doctors" to the Morgan University Center Ballroom on February 10th from 5:00pm-7:00pm. The event is free and open to the public.
Jeremy Campbell, PharmD, Corey Guyton, PhD, Steven D. Kniffley Jr., PsyD and Keyon Thompson, DPT, are four Black men who made a promise that changed their lives forever. While undergraduate students, they promised that they would all finish doctoral degrees before the age of 30 – a promise they fulfilled in the spring of 2013. [Read more]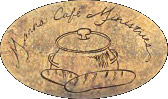 Clarksville, TN – Manna Café is proud to present the first annual Give Love Gala on February 14th, 2015 from 6:00pm until 10:00pm.
This 1920s-style event will be held at the Clarksville Country Club. Registration and silent auction bidding will begin at 6:00pm, followed by an exquisite three course meal at 7:00pm.

[Read more]

Clarksville, TN – The Crow Community Center, located at 211 Richview Road, will host a new session of Tai Chi! Tai Chi will take place Tuesdays from 4:00pm to 5:00pm, February 3rd through March 24th.
This program is open to adults of any age who would like to reap the benefits of Tai Chi such as better balance, increased flexibility, and reduced stress. [Read more]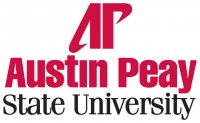 Clarksville, TN – Austin Peay State University celebrates the seniors and graduate students who earned degrees at its 85th commencement exercises on December 12th, 2014. In addition, the university has released its Dean's List for the Fall 2014 semester.
Diplomas will be available for pickup on February 9th, 2015 in the Ellington Building, Room 316.
Local Coupon Book Continues In The Fifth Year To Help Clarksville Schools Raise Money and Local Families With Big Savings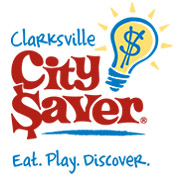 Clarksville, TN – For the fifth consecutive year, The Clarksville-Montgomery County School System and Education Foundation have partnered together to sponsor the City Saver Education Funding Campaign that will run now until February 13th, 2015.
Last year's campaign raised over $200,000 for local schools and the Education Foundation.
During this year's campaign, all Clarksville-Montgomery County elementary and middle school students will be selling the new 2015 Clarksville City Saver coupon book, which contains thousands of dollars in savings at over 200 local favorite restaurants, attractions and retail stores.
[Read more]

Clarksville, TN – Every month, the Indoor Aquatic Center offers five comprehensive levels of swimming lessons as well as Mommy & Me, Preschool, Adult and Adaptive lessons to the public! The next two-week session will be held February 2nd-12th. Cost is $35.00 per session, or $15.00 with a pool pass.

Clarksville, TN – Clarksville Parks and Recreation is gearing up for spring and summer adult leagues! This year, teams of those 18 and older can sign up for not only a variety of softball leagues, but an adult kickball league as well!
Registration is set to begin January 26th, with a league meeting to be held at 3:00pm on January 24th at the Burt-Cobb Community Center for both leagues.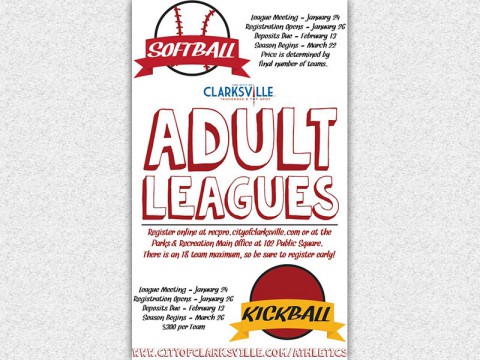 [Read more]

Clarksville, TN – Inviting museum-goers to use their ears as much as their eyes is quickly gaining traction in the art community. Much like using color on a physical canvas, sound artists use the noises that exist around us to fill space and grab the attention of the listener in a way no different than a sculpture, painting or mosaic.
Students at Austin Peay State University, as well as the community at large, will have an opportunity to explore this branch of contemporary art when the APSU Department of Art presents "SOUND", an exhibition of sound art held at the APSU Trahern Gallery from January 20th-February 6th.