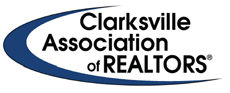 Clarksville, TN – The Clarksville Association of REALTORS (CAR) hosted the 9th Annual FUEL Block Party and Fundraiser.
It was a community event coordinated by the Charity Relations Committee with the assistance of the Realtor and Affiliate Partner members of the Clarksville Association of REALTORS.

Clarksville, TN – Austin Peay State University's Office of Housing, Residence Live and Dining Services is experiencing one of the largest influxes of applications in the history of the University.
As a result of the increase, Joe Mills, assistant vice president and director of housing, has made arrangements with two local hotels in preparation for an overflow of students seeking campus housing.

Montgomery County, TN – The Clarksville-Montgomery County School System (CMCSS) has selected three candidates to fill administrator positions for the upcoming school year.
Current assistant principal, Scott Wainwright, has been appointed to serve as the principal of New Providence Middle School. Rossview Middle School teacher, Jenette Spurbeck, has been chosen as an assistant principal at Clarksville High School (CHS). Richview Middle School (RIMS) teacher, Lisa Courson, has been selected as an assistant principal at RIMS.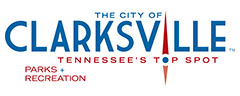 Clarksville, TN – The Clarksville Parks and Recreation Department announces tickets are now on sale for a fresh-from-the-market feast that the Clarksville Downtown Market will host Saturday, August 13th, at 6:30pm on Strawberry Alley in Downtown Clarksville.

Clarksville, TN – On June 15th, several Austin Peay State University (APSU) faculty and staff members travelled to Middle Tennessee State University for the EXL Symposium on Experiential Learning.

Montgomery County, TN – Montgomery County Sheriff's Office Explorers Post 600 is having a Car Wash this Saturday July 23rd from 9:00am to 3:00pm.
It will be held again at First Advantage Bank at 1929 Madison Street (In front of Tradewinds South Plaza / across from Barksdale Elementary).
Sheriff Norman Lewis formed Explorer Post #600 in order to prepare the selected youth of Montgomery County to become responsible and caring adults through their experiences with the post.

Clarksville, TN – Earlier this summer, 16 Austin Peay State University nursing students, along with students from four other regional nursing programs, participated in a prestigious summer internship program called Vanderbilt Experience: Student Nurse Internship Program (VESNIP) at Vanderbilt University Medical Center.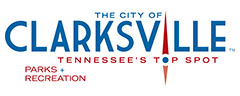 Clarksville, TN – Clarksville Parks and Recreation is excited to host the sixth-annual Clarksville Sportsfest on Saturday, August 20th from 10:00am until 2:00pm at the Wilma Rudolph Event Center located within Liberty Park at 1188 Cumberland Drive.
Sportsfest will offer a variety of sports, athletic and outdoor activities for the entire family.

Clarksville, TN – For the fifth consecutive year, Austin Peay State University is one of the bestcolleges in the nation to work for, according to a recent survey by The Chronicle of Higher Education.
In addition, APSU is the only four-year university in Tennessee to make the national publication's "Great Colleges to Work For 2016" list.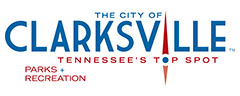 Clarksville, TN – The book signing and lecture event with author Stephen Davis at the Fort Defiance Interpretive Center has been cancelled. The event, originally scheduled to take place on Thursday, July 21st at 1:00pm is expected to be rescheduled at a later date.
Watch Clarksville Online for updates. Call Clarksville Parks and Recreation at 931.472.3351.