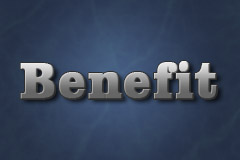 Clarksville, TN – On Saturday, June 4th, there will be a fundraiser for Tammy Mickle at the old Cumberland Heights Gym. There will be music, a food cake walk, silent auction, bounce house, face painting, vendors and more.
You can also buy BBQ plate tickets for $10.00.
Tammy Mickle is the wife of James Mickle a County employee. She has NASH-Non-alcholic Steatohepatitis, where the liver is inflamed and damaged caused by a build up of fat in the liver.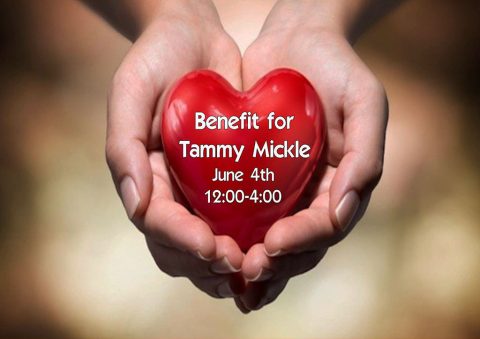 [Read more]
Clarksville, TN – This weekend, May 28th and 29th, USSSA baseball presents the Cumberland Bank & Trust Memorial Tournament. Teams from Tennessee and Kentucky will be playing on Saturday and Sunday at RichEllen Park.
Pool schedules will be posted on the USSSA website by Thursday morning. We will also post the schedule on FaceBook for your convenience.
We encourage everyone to come out this weekend for some great baseball from our 10U – 12U age groups.

Clarksville, TN – Two Austin Peay State University professors have been awarded summer research grants to further their development as both educators and professionals in their fields.
Associate Professor of Latin American Literary and Cultural Studies Dr. Osvaldo Di Paolo Harrison and Associate Professor of Music, Voice Dr. Jeffrey Williams have each been awarded $5,000 summer research grants by APSU's Department of Research to develop research projects during the summer, that may place them in a better position to seek external funding.

Clarksville, TN – The Clarksville-Montgomery County Adult Literacy Council will offer a FREE 3-week Basic Sign Language Class on Tuesdays and Thursdays Starting Tuesday, June 14th, 2016 – Thursday, June 30th, 2016.
Classes will start at 1:00pm.

Clarksville, TN – Barry Gresham, Austin Peay State University instructor of communication, recently received a national award at the Broadcast Education Association's annual convention in Las Vegas. Gresham won the Faculty Short Form Sports Video Category: Best of Competition for his video, "Reedy Sears – APSU Hall of Fame."

Clarksville, TN – The Clarksville-Montgomery County Adult Literacy Council is holding free computer lab for adults wanting to improve their computer skills.
On Tuesday and Thursday evenings from 6:00pm until 8:00pm, Advanced computer skills with the option of certification is held.

Clarksville, TN – There are mathematicians and there are artists, and then there is the rare breed that find a way to merge two of the most seemingly disparate fields of study imaginable.
Austin Peay State University math major Paul Watkins does not resemble the "traditional" math student – with long hair and an even longer beard, Watkins looks more like the type who would be at home in an art studio.

Clarksville, TN – On Saturday, May 14th, 2016, the Clarksville Police Department held a 5k Run/Walk to raise money for C.O.P.S. (Concerns of Police Survivors). The event was held at the Clarksville Police Department Headquarters located at 135 Commerce Street. The entry fee was $25.00.
"Today we had a 5k community participation event. I wanted the community and the police department to meet up with each other and have a nice event on a beautiful day," said CPD Captain Scott Thornton.

Clarksville, TN – The vast majority of the country is comprised of large, often underdeveloped, swatches of the Great Plains, Midwest and Appalachia, While the concrete towers dotting the skylines of New York City, Los Angeles and other major metropolitan areas are more frequently associated with the United States.
Rural areas, defined as areas home to 2,500 people or less, make up 72 percent of the United States' land mass. Despite that overwhelming mass of land, according to the 2010 Census, rural areas contain just 19.3 percent of the country's total population.

Clarksville, TN – Austin Peay State University student Emily Horton was recently appointed to the Tennessee Theatre Association's (TTA) Board of Directors as a student representative.
Horton worked with the TTA last semester as part of an APSU service-learning course.