Clarksville, TN – The Clarksville Montgomery County Economic Development Council announced today that a Nashville real estate development company is cooperating with the Hand Family on a $50 million mixed-use development of the four-acre site across from the planned Montgomery County Multi-Purpose Event Center (MPEC).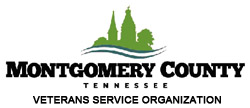 Clarksville, TN – Clarksville's 2019 Veterans Day Parade was even bigger than usual as it was merged with the Austin Peay State University (APSU) annual Homecoming Parade, an occurrence that happens once every five years.
Thousands, who gathered on the streets of Downtown Clarksville Saturday morning to celebrate, were treated to approximately 150 parade entries, ranging from APSU's Homecoming Court to Veterans groups, First Responders, marching band and more.
Clarksville, TN – The City of Clarksville's Christmas on the Cumberland is sure to create lasting memories this holiday season as thousands experience the captivating display of more than two million lights.
Join with friends and neighbors to celebrate Christmas on the Cumberland's 21st year with a grand opening ceremony at 5:30pm, Tuesday, November 26th at the McGregor Park RiverWalk and Museum.
Clarksville, TN – Clarksville Transit System (CTS) senior manager Paul Nelson, who has served as Interim Director since July, has been selected as CTS Director, Clarksville Mayor Joe Pitts announced.
"Paul has been involved in many aspects of our CTS operation for several years, and he stepped up and did a fine job as Interim Director," Mayor Pitts said.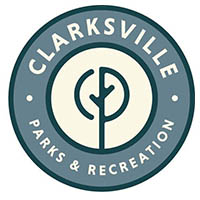 Clarksville, TN – Clarksville Parks and Recreation's annual Fright on Franklin was a huge success, with thousands coming out to enjoy great weather, cute costumes and seemingly endless buckets of candy.
This year's activities were rescheduled for Sunday, which turned out to be a great move, as areas of Clarksville were devastated by strong winds that moved through Montgomery County Saturday afternoon.
About 70 tents were lined up along Franklin Street, Public Square, First Street and Strawberry Alley, from which costumed volunteers from local businesses and organizations handed out treats from 3:00pm to 6:00pm.

Clarksville, TN – Officials with the Tennessee Athletic Coaches Association (T.A.C.A) and Visit Clarksville have signed a new four-year contract to stage the annual Tennessee East-West All-Star Classic at Fortera Stadium on the campus of Austin Peay State University in Clarksville. The game has been played at the home of the Governors for the past two years, and the new contract solidifies the presence of the contest in Clarksville through the 2023 season.

Clarksville, TN – Every year, around 40,000 people leave places like Chicago, Atlanta and Miami for a new life in Nashville, but after they reach Tennessee's state capitol, they often head another 40 miles north.

Clarksville, TN – This year marks the 50th year of Northwest High School (NWHS) in Clarksville, Tennessee. Built in 1970 with its first graduating class in 1971, the school hosted tenth, eleventh, and twelfth grade students with a capacity of 1,200 students. The first principal was Peter Kyriakos.

Clarksville, TN – Austin Peay State University (APSU) sophomore Phoenix Tarpy began her college career believing Clarksville-Montgomery County's elected leaders were inaccessible. Why, she thought, would they be interested in talking with college students?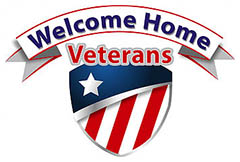 Clarksville, TN – The annual Welcome Home Veterans Celebration brought a busy schedule of events over a five day period, all designed to honor and celebrate our Veterans.
Activities began on Wednesday with the arrival of the American Veterans Traveling Tribute Wall, the Korean War Memorial and the 9/11 Never Forget Mobile Exhibit at Beachaven Winery. A procession actually began at Appleton Harley Davidson and traveled through town, delivering the impressive displays to their temporary location.