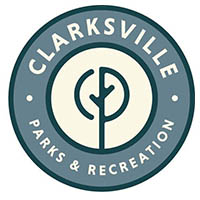 Clarksville, TN – Are you a junior or senior high school student who is interested in the political system? Do you want to work directly with the Mayor and City officials as a representative of City youth? If so, the Mayor's Youth Council is accepting applications now through April 15th, 2020.
The Youth Council provides an opportunity for Clarksville teens to acquire greater knowledge and appreciation for the political system through interaction.
Participants will represent the community's youth and directly engage with the Mayor and City officials through the course of the program.
'Mingle' event honors small business advocates
Clarksville, TN – Ward 2 City of Clarksville Councilman Vondell Richmond is continuing efforts to boost the community's focus on economic and small business development.
Clarksville Transit System rolls out more fuel-efficient Hybrid Vehicles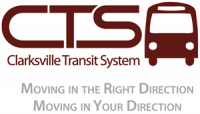 Clarksville, TN – The Clarksville Transit Service will place three new hybrid buses into service on February 1st, 2020 continuing a trend of updating the fleet with more modern and fuel-efficient vehicles.
These new buses replace three others that were more than 13 years old and had more than
2 million miles, collectively, on them.
Clarksville, TN – Clarksville Mayor Joe Pitts presented Cinde Jones, a Sunday school teacher at Hilldale Baptist, with a certificate of appreciation and city coin today for her service and dedication to Quilts of Valor, Quilting in Clarksville.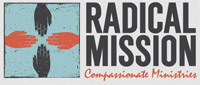 Clarksville, TN – Jon Vaughn of Radical Mission Compassionate Ministries stood at the main entrance of the Austin Peay State University (APSU) Morgan University Center on Christmas Eve, welcoming hundreds of people who were in need of a little help during the holiday season.
"This is our 12th year of doing this," Vaughn said. "During the last 11 years we have served a little over 12,000 meals, and given away more than 15,000 toys. We have also provided 350 free haircuts in the four years our volunteers have offered that service."
Group offering free hot chocolate on Shop Small Saturday
Clarksville, TN – Walk Bike Clarksville members will set up from 9:00am to noon on Saturday, November 30th, 2019 at the corner of First Street and Franklin Street for Shop Small Saturday to share some hot chocolate in campfire mugs and speak to downtown shoppers about walkability.

Clarksville, TN – The Clarksville Montgomery County Economic Development Council announced today that a Nashville real estate development company is cooperating with the Hand Family on a $50 million mixed-use development of the four-acre site across from the planned Montgomery County Multi-Purpose Event Center (MPEC).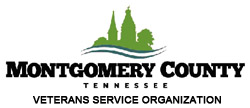 Clarksville, TN – Clarksville's 2019 Veterans Day Parade was even bigger than usual as it was merged with the Austin Peay State University (APSU) annual Homecoming Parade, an occurrence that happens once every five years.
Thousands, who gathered on the streets of Downtown Clarksville Saturday morning to celebrate, were treated to approximately 150 parade entries, ranging from APSU's Homecoming Court to Veterans groups, First Responders, marching band and more.
Clarksville, TN – The City of Clarksville's Christmas on the Cumberland is sure to create lasting memories this holiday season as thousands experience the captivating display of more than two million lights.
Join with friends and neighbors to celebrate Christmas on the Cumberland's 21st year with a grand opening ceremony at 5:30pm, Tuesday, November 26th at the McGregor Park RiverWalk and Museum.
Clarksville, TN – Clarksville Transit System (CTS) senior manager Paul Nelson, who has served as Interim Director since July, has been selected as CTS Director, Clarksville Mayor Joe Pitts announced.
"Paul has been involved in many aspects of our CTS operation for several years, and he stepped up and did a fine job as Interim Director," Mayor Pitts said.