Clarksville, TN – The City of Clarksville is hosting a Gold Star Holiday Tree ceremony to honor the men and women in uniform who have given their lives for our country and the families who carry on their legacies on Sunday, December 5th, from 1:00pm to 3:00pm at Clarksville City Hall.
To commemorate America's greatest heroes, the City of Clarksville has decorated a Christmas tree on the first floor of City Hall with Gold Star ornaments from last year's ceremony bearing the names of some of our fallen heroes.
Clarksville, TN – Job seekers are invited to the City of Clarksville's Virtual Job Fair on May 12th-13th, 2021 to learn about open positions and to discuss job opportunities with City Department personnel.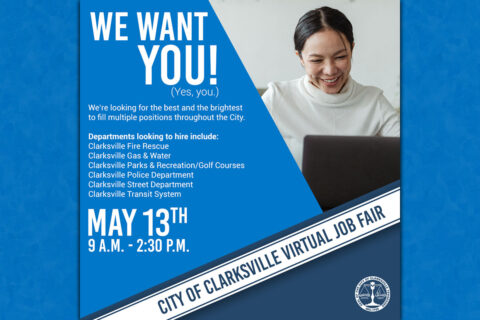 [Read more]
Upgrade puts municipal information at users' fingertips
Clarksville, TN – The City of Clarksville's Information Technology Department has created a smartphone application that puts municipal information at the fingertips of Clarksvillians.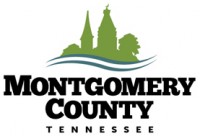 Montgomery County, TN – Skip Burchett has been appointed as the new Montgomery County Director of Information Technology, effective July 2nd, 2020. Burchett will be replacing Kurt Bryant who will be retiring on July 1st. Bryant has been serving as the County IT Director since May 2011.
Burchett has worked as a senior network administrator for Montgomery County Government since July 2013.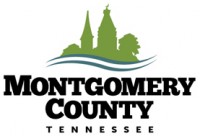 Montgomery County, TN – Two Montgomery County residents were recognized in Franklin, Tennessee in February and again at the formal March County Commission meeting, because they were selected as the Montgomery County recipients of at the Governor's Volunteer Stars Awards (GVSA).
The Governor's Volunteer Stars Award is a statewide recognition program that was instituted by former Governor Phil Bredesen to honor and publicly recognize citizens in the adult and youth category from each county for their exemplary volunteer service to their community.
Clarksville, TN – Clarksville Mayor Joe Pitts honored 90 City of Clarksville employees for outstanding job performance in the inaugural "Cause for Applause" program.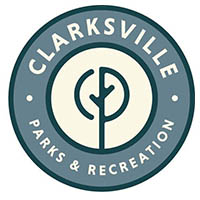 Clarksville, TN – Are you a junior or senior high school student who is interested in the political system? Do you want to work directly with the Mayor and City officials as a representative of City youth? If so, the Mayor's Youth Council is accepting applications now through April 15th, 2020.
The Youth Council provides an opportunity for Clarksville teens to acquire greater knowledge and appreciation for the political system through interaction.
Participants will represent the community's youth and directly engage with the Mayor and City officials through the course of the program.
Clarksville, TN – Clarksville Mayor Joe Pitts presented Cinde Jones, a Sunday school teacher at Hilldale Baptist, with a certificate of appreciation and city coin today for her service and dedication to Quilts of Valor, Quilting in Clarksville.
City of Clarksville
Clarksville, TN – The City of Clarksville launched a fresh, easy-to-navigate and more powerful website Monday morning that will enhance the City's ability to engage and serve its citizens.
"The new website is visually clean and crisp, and makes striking use of colorful, attractive views of the City," Clarksville Mayor Joe Pitts said. "More importantly, it gives us a giant leap forward in technology that will allow citizens to interact with City Government in new and more efficient ways."
Montgomery County Government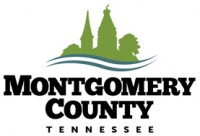 Montgomery County, TN – Montgomery County Government is excited to announce their new community phone app. The new app, called MoCo Info, can now be easily downloaded to smartphones.
The app has two primary areas to choose from: Community and Sheriff's Office. In the Community section users can click on info for county departments, court docket, social media, traffic awareness, historic trails, news, and employment.