Montgomery County to host Hazardous Waste Collection this Saturday, March 22nd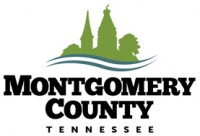 Montgomery County, TN – Montgomery County is hosting a Household Hazardous Waste and Conditionally Exempt Small Quantity Generator Collection Event on Saturday, March 22nd from 8:00am to 1:00pm at Veterans Plaza located at 350 Pageant Lane in Clarksville.
Any Tennessee resident may participate.
What to bring: pool chemicals, pesticides, fluorescent lamps, paints, paint thinner, flammable liquids, expired medicines, and more.
Conditionally Exempt Small Quantity Generators (CESQG) may participate by appointment only. To schedule an appointment contact Mark Savage at Clean Harbors Environmental Services at or by phone.
Year round collection of rechargeable and lead acid batteries, used oil, paint, antifreeze, electronic scrap, tires and more is available at Bi-County Solid Waste Management located at 3212 Dover Road in Woodlawn, TN.
For more information about Bi-County's solid waste and recycling programs contact 931.648.5751.