Clarksville, TN – Libraries support an individual's right to choose books freely for themselves. This year, the American Library Association (ALA) and the Felix G. Woodward Library at Austin Peay State University (APSU) are celebrating Banned Books Week September 22nd–28th, with the theme "Censorship Leaves Us in the Dark. Keep the Light On!" Banned Books Week is a time to recognize the right to access books without censorship and celebrate the freedom to read.

Clarksville, TN – What would happen if an art exhibition never stopped? The constantly evolving do it answers that question, generating new versions of itself every time it has been presented in the last 26 years, all over the world.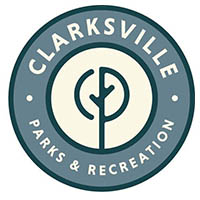 Clarksville, TN – Clarksville Parks and Recreation has partnered with Altra Federal Credit Union for the 11th annual Fright on Franklin from 3:00pm-6:00pm Saturday, October 26th, 2019 in Downtown Clarksville.
Fright on Franklin is a free, family-friendly event featuring safe trick-or-treating, a hayride, costume contests, and more in historic downtown Clarksville. Follow the screams (of delight) to an afternoon and evening of fun Halloween-themed activities.
A costume contest will be staged at the City Hall/US Bank parking lot. Prizes will be awarded for "Best Costume" in each age group and "Best Group." Pre-registration is required online at www.ClarksvilleParksRec.com through October 25th. The contest is free to enter.

Clarksville, TN – A guitar thrums at the start of "Listen Hear" – an Austin Peay State University (APSU) student-produced documentary that explores the Clarksville music scene. Iconic Clarksville images – a downtown mural, a Strawberry Alley street sign, a theater marquee – flash across the screen.

Clarksville, TN – Films are back at the Roxy Regional Theatre on the corner of Franklin Street and First Street in Historic Downtown Clarksville. The Roxy is serving up a host of family-friendly favorites!
The Planters Bank Presents… Film Series returns to the Roxy Regional Theatre this fall with the animated hit comedy "Cloudy With A Chance Of Meatballs", showing on the big screen this coming Sunday, September 22nd at 2:00pm.
[Read more]
Clarksville, TN – Gold Star families, military veterans and community members are invited to the dedication of a Gold Star Memorial on Saturday, September 21st at 12:30pm at the Veterans Plaza located at 305 Pageant Lane.

Clarksville, TN – Next fall, Austin Peay State University (APSU) plans to address a mental health crisis shaking military communities across the nation when it unveils the institution's second doctoral degree – a Doctor of Psychology (Psy.D.) in counseling psychology – with a concentration in serving military personnel, veterans and their families.
Clarksville, TN – On Saturday, September 28th, 2019, The Dawn Stanfill Foundation will be ending Childhood Cancer Awareness Month in style once again with the 11th annual Dancing Til' Dawn event.
This year's event is going to be a fabulous grecian themed evening where guests will enjoy an incredible silent auction, dinner, drinks, live music from the CrossRoads Band, and dancing at the F&M Bank Franklin Room!

Clarksville, TN – Austin Peay State University (APSU) Governors Guard ROTC cadets this weekend will host about 90 cadets from high schools from throughout the area in the Raider Challenge competition. The competition is this Saturday, September 21st, 2019 from 7:00am until 4:00pm at the APSU Clarksville campus.

Clarksville, TN – On Sunday, September 29th, 2019, the Gateway Chamber Orchestra will host their first concert of the 2019-20 season Masterworks Series at 7:30pm. Season tickets are on sale now, as well as tickets for the opening concert titled 'Artistry of Lorna McGhee.'