Visitor Spending in Montgomery County Tops $244.7 Million in 2018

Clarksville, TN – Montgomery County saw the second-highest growth rate in tourism spending of all 95 Tennessee counties during 2018. Direct travel spending increased 9.12% over 2017, for a record-high of $244.7 million.
Tennessee Governor Bill Lee and Department of Tourist Development Commissioner Mark Ezell announced Tuesday that the state hit a record-high $22 billion in domestic and international travel spending, up 6% from 2017.

Clarksville, TN – This November, during Austin Peay State University's 2019 Homecoming celebration, the University will honor six distinguished individuals with this year's APSU Alumni Awards.
The 2019 honorees are Outstanding Service Award recipients Dee Boaz and Shan Smith ('78); Outstanding Young Alumni Award recipients Catie Clinard ('11) and Bryan Johnson ('04); and Outstanding Alumni Award recipients Khandra Smalley ('05) and Richard Bibb ('65).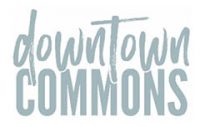 Clarksville, TN – The City of Clarksville and Montgomery County Government invites everyone out to the Downtown Commons on August 3rd, 2019, for "FUEL The Bus" event. "FUEL The Bus" starts at 10:00am and will end at 2:00pm. The event will support of the FUEL Kids Nutrition Program.
The FUEL Program is designed to feed children whose only food source may be the food they receive from school.
[Read more]
Clarksville, TN – On Monday, July 29th, 2019, Tilted Kilt is partnering with Smitty's Beard Sauce for a Fort Campbell USO Fundraiser to celebrate National Chicken Wing Day.
Smitty's Beard Sauce "Scotch Bonnet" BBQ Sauce will be available as an option for Tilted Kilt's famous chicken wings that day. 20% of all chicken wing sales that day will go to the Fort Campbell USO.
Smitty's Beard Sauce is a veteran owned and operated local Clarksville business.

Clarksville, TN – On July 23rd-27th, 2019, Izzy Melvin, Austin Peay State University featured twirler, will represent the state of Tennessee at the National Collegiate Championships at the University of Notre Dame.
Melvin earned the right by winning Miss College Majorette of Tennessee at the Tennessee State Twirling Championships in April.

Clarksville, TN – When Austin Peay State University (APSU) was visited by outgoing Tennessee Governor Bill Haslam, Haslam asked the school's Board of Trustees what he should tell his successor about the University. Don Jenkins, a trustee, immediately mentioned Austin Peay's military focus.

Clarksville, TN – Austin Peay State University (APSU) was recently awarded a $100,000 grant from the Tennessee Higher Education Commission (THEC) to host a two-day Veterans' Reconnect Conference on the University's campus.
The conference, "Bridging the Gaps: Tennessee Institutions Leading the Change for Military/Veteran Transition," will take place October 14th-15th, 2019 at the APSU Morgan University Center.

Clarksville, TN – Austin Peay State University (APSU) Governor's School for Computational Physics students learned what it's like to walk on water this week.
Several of the University's physics students filled kiddie pools with a water and corn starch mixture, which created a non-Newtonian fluid.

Clarksville, TN – The Clarksville Area Chamber of Commerce Power Breakfest will feature Federal Reserve Bank of Atlanta President, Raphael Bostic, as keynote speaker on July 18th, 2019.
Brought to you by the Austin Peay State University College of Business, President Bostic will discuss the national economy, the Federal Reserve's responsibilities and his observations of the varying economic realities facing people in the Sixth district. Audience Q&A will follow.

Clarksville, TN – Governor's School for Computational Physics at Austin Peay State University (APSU) surprised the 36 high school students attending with a rare treat this week – a surprise landing of one of the school's helicopters.
On June 5th, 2019, just before 4:00pm former Special Operations pilot Charlie Weigandt eased one of Austin Peay's Guimbal Cabri G2 helicopters onto the Dunn Center lawn.