Clarksville, TN – Officials with the Tennessee Athletic Coaches Association (T.A.C.A) and Visit Clarksville have signed a new four-year contract to stage the annual Tennessee East-West All-Star Classic at Fortera Stadium on the campus of Austin Peay State University in Clarksville. The game has been played at the home of the Governors for the past two years, and the new contract solidifies the presence of the contest in Clarksville through the 2023 season.

Clarksville, TN – The leaves are changing colors (more from a lack of rain than a shift in the season), and as they quietly fall across Austin Peay State University, only a few squirrels and feral cats can be heard scampering through them. That's because it's Austin Peay State University's Fall Break, October 14th-15th. Neither the Clarksville Campus nor Fort Campbell Center will have classes those two days.
To see Austin Peay State University's academic calendar, click here.

Clarksville, TN – Every year, around 40,000 people leave places like Chicago, Atlanta and Miami for a new life in Nashville, but after they reach Tennessee's state capitol, they often head another 40 miles north.

Clarksville, TN – If you were born after 1993 – which is the case for most Austin Peay State University (APSU) students – then you've only known a world where the United Kingdom is a part of the European Union (EU).
That fact can seem trivial, especially if you're living 4,000 miles away in Tennessee, so when Great Britain announced it would be the first country to leave the EU – a move known as "Brexit" – many people on campus and in the Clarksville area reacted with mild curiosity.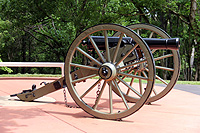 Clarksville, TN – The next meeting of the Clarksville (TN) Civil War Roundtable will be on Wednesday, October 16th, 2019 at the Bone & Joint Center, 980 Professional Park Drive, right across the street from Tennova Hospital. This is just off Dunlop Lane and Holiday Drive and only a few minutes east of Governor's Square mall. The meeting begins at 7:00pm and is always open to the public.
Our speaker this month is Dr. David E. Gregg. His topic is – "John Bell Hood's Muscle Shoals, Alabama Encampment, 1864"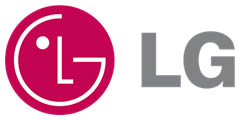 Clarksville, TN – LG Electronics, which assembles its award-winning washing machines at its new million-square-foot home appliance factory in Montgomery County, again leads the home appliance industry, earning the #1 rating in overall customer satisfaction across its home appliance portfolio that includes laundry and kitchen appliances, according to the just-released 2019 American Customer Satisfaction Index® (ACSI) ratings.[i]

Clarksville, TN – On October 10th-12th, 2019 delegates from around the state will adorn Clarksville for the 2020 Miss Tennessee USA® and Miss Tennessee Teen USA® Pageants at the Austin Peay State University (APSU) Music and Mass Communications Building. Organized and produced by Greenwood Productions, the upcoming pageant marks Clarksville's 20th year to host the event.

Clarksville, TN – The Customs House Museum and Cultural Center is located in historic downtown Clarksville, Tennessee. Come explore an entire city block featuring large gallery spaces filled with fine art, science and history.
Some of the events in September at the Museum are: Organic Abstract: The Art of Jennifer Bowman, The Magical Stories of Cathy Horner, Scouts, Junior Explorers: Fossil Facts & Fun! and Little Explorers: Dino Delight..

Montgomery County, TN – Clarksville-Montgomery County School System (CMCSS) director Mr. Millard House has been given two significant opportunities which place CMCSS on the forefront of student success initiatives.
Clarksville, TN – Gold Star families, military veterans and community members are invited to the dedication of a Gold Star Memorial on Saturday, September 21st at 12:30pm at the Veterans Plaza located at 305 Pageant Lane.