Clarksville, TN – The Austin Peay State University Department of Art + Design, with support from the APSU Center of Excellence for the Creative Arts (CECA), welcomes artist Carla Repice to campus for a one-on-one conversation with Gallery Director Michael Dickins at 6:00pm Thursday, January 30th, 2020 at the Barbara Beach Gallery.

Montgomery County, TN – The Clarksville-Montgomery County School System (CMCSS) is now accepting open enrollment applications for the 2020-2021 school year. The district offers several non-traditional schools and programs of choice for students.
Additionally, specific grade levels in seven elementary schools are available for open enrollment.
A regional statistical overview of Clarksville

Clarksville, TN – Clarksville-Montgomery County is one of 38 counties making up Middle Tennessee; it lies on the north-western edge of the region along the Cumberland River surrounded by rolling hills. Easily accessible from several major interstates and centrally located within just a day's travel from 76% of all major U.S. cities – Clarksville continues to develop as a key player in the region.
Montgomery County, TN – Broomball is sweeping through Clarksville! Come out to the Downtown Commons Winter Ice Rink and see Clarksville's most entertaining sport. Fort Campbell's Major General Brain Winski will challenge the reigning champions, Montgomery County and Mayor Jim Durrett, for the third annual showdown on ice, January 15th, 2020 at 6:00pm.
Joining us this season is Clarksville Police Department and Clarksville Fire Rescue for a friendly competition of Guns vs. Hoses starting at 5:00pm. The 911 Dispatchers will try their hand in a short match between the two featured games.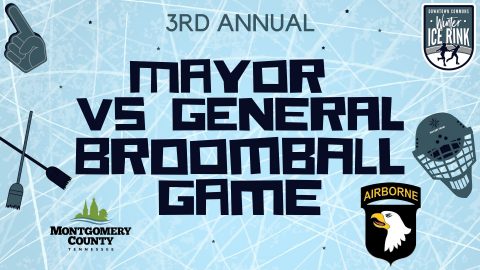 [Read more]
Downtown Commons Ice Rink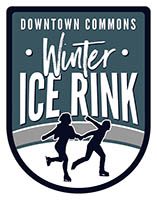 Montgomery County, TN – On January 15th, 2020, the public is invited to attend the second annual Broomball match between Montgomery County Mayor Jim Durrett and U.S. Army Fort Campbell to a backyard broomball game at 6:00pm-7:00pm at the Downtown Commons Winter Ice Rink.
Broomball is a variation of ice hockey played on ice without skates and with brooms and a ball instead of sticks and a puck. Running around in shoes on ice while trying to "sweep" a ball into a goal presents a unique challenge that includes a lot of slipping, sliding and falling.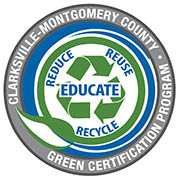 Montgomery County, TN – The Clarksville-Montgomery County Green Certification Program welcomed About Faces and Braces to the Program on Friday, December 13th, 2019. A green ribbon cutting was held to celebrate the occasion.
The ribbon cutting was attended by Green Certification Program Board Members Melinda Shepard, Haley Randell and Jessica Banker; Green Certification Program Manager Carlye Sommers and Dr Candice Coleman and the About Faces and Braces team.

Clarksville, TN – Austin Peay State University (APSU) alumni Bryce and Jody Sanders recently made a generous contribution to the APSU Foundation to establish the Bryce and Jody Sanders Agriculture Endowment to benefit APSU students.

Clarksville, TN – Nominations are being sought for the 2020 Ovation Awards, presented by the Advisory Board of the Austin Peay State University (APSU) Center of Excellence for the Creative Arts (CECA, or "seek-ah").
The Ovation Awards will take place at 2:00pm on Sunday, March 29th, 2020 in the George and Sharon Mabry Concert Hall.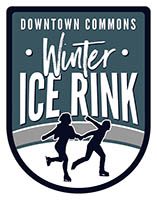 Montgomery County, TN – Bundle up! Downtown Commons' annual winter ice rink returns for a third year of frosty fun November 26th! This is a great opportunity to get out of the house this season for some family friendly fun with your community. While you're downtown with family and friends don't forget to stop by Golly G's for some sweet treats!
The ice rink will be open through January 20th, 2020. Regular operating hours will be Thursdays and Fridays from 4:00pm to 9:30pm, Saturdays from 10:00am to 9:30pm, and Sundays from 2:00pm to 9:30pm. Hours will vary on holidays, during school breaks, and special events. Ice Skates are provided.

Clarksville, TN – First Horizon Bank announces Brittney Doyle will serve as market leader in Clarksville.
Doyle will oversee First Horizon's community engagement in Clarksville and Montgomery County, serving as the bank's liaison with local community organizations.