Montgomery County, TN – Good evening, Class of 2020 and Parents/Guardians,
This is Director of Schools Millard House. As I watched the online graduation celebration videos last week, I was filled with pride as I saw and heard the names of almost 2,400 graduates who have accomplished an important benchmark in your lives, the awarding of your high school diplomas.

Clarksville, TN – On Saturday, June 6th, Historic Collinsville Pioneer Settlement, a 40-acre living-history farm in rural Montgomery County, Tennessee, will open to the public for its 2020 season.
The settlement will be open Saturdays from 11:00am–4:00pm and Sundays 1:00pm–4:00pm through October.

Montgomery County, TN – The Military Interstate Children's Compact Commission (MIC3) Tennessee has announced that Clarksville's Ringgold Elementary School, Rossview Middle School, and Rossview High School have been awarded the Tennessee Purple Star School Award (PSSA).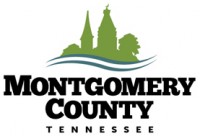 Montgomery County, TN – Montgomery County Government recently hired Amanda Scarpaci as the Downtown Commons' Program Event Manager. She will be responsible for the management, planning and execution of events that take place at Downtown Commons.
Scarpaci brings with her experience in event planning and marketing all the way from Freehold, New Jersey. She has worked on both large and small-scale events, putting her full attention into every detail.

Montgomery County, TN – The JROTC Academic Team from Montgomery Central High School was selected to compete at the 2020 U.S. Army JROTC Academic Bowl Championship in Washington D.C. originally scheduled for June and unfortunately canceled.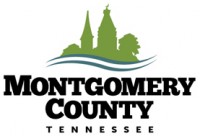 Montgomery County, TN – Montgomery County Government currently has 22 positions available throughout various county departments. There are more than 40 unique departments in the county that range from emergency services to information systems to parks and recreation.
The jobs presently available include building maintenance tech, database administrator, GIS functional support specialist, part-time title clerk, administrative assistant, adult probation officer, case officer; part-time judicial commissioner, school resource officer, deputy jail, dentist, registered nurse, part-time shelter veterinarian, control officer, animal care technician, parks janitorial tech, natural resources and program manager, part-time attendant, civil engineer, truck driver, EMT, and paramedic.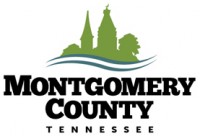 Montgomery County, TN – Bi-County Solid Waste Management's Board of Directors met earlier this month to discuss changes to the current recycling program. Bi-County is fiscally responsible for the management of waste and recycling for Montgomery County and Stewart County.
Over the past few years, the recycling market has changed and landfill management costs have increased. After reviewing the program's policies and finances, the Board voted to approve changes to paper and cardboard recycling.
The Clarksville housing ministry is offering the unique 'There's No Place Like Home' prints for $25.00 each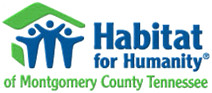 Clarksville, TN – Habitat for Humanity of Montgomery County, Tennessee (HFHMCTN) is offering a unique custom-designed poster to support low income housing in Clarksville.
The posters, made by Hatch Show Print of Nashville, are $25.00 each (including shipping) and can be purchased online (http://habitatmctn.org/clarkville-habitat-for-humanity-donate/). Orders should include a full name and address for shipping. No pickups at this time. Additional posters are $20.00 each if combined in single shipment.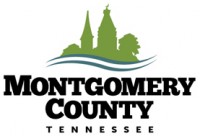 Montgomery County, TN – Two Montgomery County residents were recognized in Franklin, Tennessee in February and again at the formal March County Commission meeting, because they were selected as the Montgomery County recipients of at the Governor's Volunteer Stars Awards (GVSA).
The Governor's Volunteer Stars Award is a statewide recognition program that was instituted by former Governor Phil Bredesen to honor and publicly recognize citizens in the adult and youth category from each county for their exemplary volunteer service to their community.

Montgomery County, TN – The Clarksville-Montgomery County School System (CMCSS) has selected Anthony Johnson as Chief Communications Officer (CCO) beginning April 1st, 2020. He replaces Elise Shelton who retires at the end of May.