Participants, sponsors can register now for April event
Clarksville, TN – On Saturday, April 18th, 2020, Citizens are invited to join friends and neighbors for Walk MS: Clarksville 2020 in Liberty Park.
Walk MS: Clarksville is an opportunity for people living with MS and those who care about them to connect, join together and be inspired.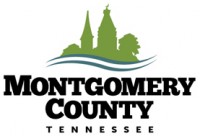 Montgomery County, TN – In recognition of Archives Month this October, Montgomery County Archives Department has open house dates to tour and learn more about their unique services.
Three open house tours of the stacks and a behind the scenes look at what goes into caring for the history of Clarksville and Montgomery County will be available on Friday, October 11th, 9:00am to 3:00pm, Saturday, October 19th, 9:00am to 4:00pm, and Tuesday, October 29th, from 9:00am to 3:00pm.
Clarksville, TN – Gold Star families, military veterans and community members are invited to the dedication of a Gold Star Memorial on Saturday, September 21st at 12:30pm at the Veterans Plaza located at 305 Pageant Lane.

Clarksville, TN – As Americans, we probably know more about World War II than any other war in our history. We have heard about D-Day from movies and stories told by our soldiers who landed on the beaches and parachuted into pastures and towns to fight for France. They fought and died to liberate men, women, and children from enemy forces.
Clarksville, TN – Clarksville-Montgomery County has a personal and profound connection to September 11th with many military heroes and families calling Clarksville their home.
So it is no surprise that almost 2000 tiles have been hand painted by Clarksville-Montgomery County residents as part of the Pillars of Hope: Remembering our Heroes through Art and Reflection since late 2012. A project dedicated to the memory of the September 11th attacks on our nation that honors and remembers those who serve our country.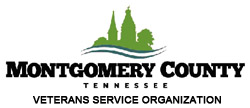 Montgomery County, TN – The Montgomery County Veterans Service Organization (VSO) is celebrating its 75th year of serving military veterans primarily in Clarksville-Montgomery County.
To commemorate this significant achievement, the VSO is hosting a celebration on Saturday, August 24th, 2019 from 10:00am to 2:00pm at Veterans Plaza located at 350 Pageant Lane in Clarksville.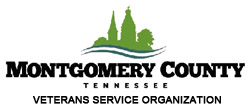 Montgomery County, TN – On June 14th, 2019, the Montgomery County Veterans Service Organization, in conjunction with Veterans of Foreign Wars Post 4895, will be conducting the annual Flag Day ceremony beginning at 10:00am at the VFW Post 4895 located at 1701 Haynes Street, Clarksville Tennessee.

Clarksville, TN – A musical about auditioning for a musical. A pair of star-crossed lovers. A spirit-filled holiday classic. A hot and steamy New Orleans summer. A future where firemen set fires instead of putting them out. A habit-forming musical comedy. A sharp-shooting star. This is just a taste of what awaits the corner of Franklin and First in 2019-2020 at the Roxy Regional Theatre.
For the seventh consecutive year, longtime supporters Mark, Ricki, John Mark and Will Holleman will host "Happenin' at the Hollemans," an evening of entertainment featuring the unveiling of the Roxy Regional Theatre's highly-anticipated Season 37, on Friday, May 10th, from 5:30pm to 7:30pm.
Clarksville-Montgomery County Public Library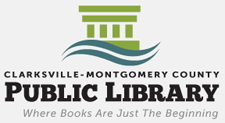 Clarksville, TN – The Clarksville-Montgomery County Public Library is looking for interested persons to fill upcoming open slots on its Board of Trustees.
If you are someone who cares deeply about the library and would like to support its mission by serving as a part of its Board, please contact Martha Hendricks, Library Director at 931.648.8826 x21400.
Clarksville-Montgomery County Public Library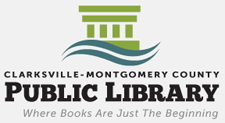 Clarksville, TN – Phase 1 of a major renovation of portions of the Clarksville-Montgomery County Public Library have been completed. Montgomery County Mayor Jim Durrett will preside at a ribbon-cutting to officially open the renovation for use at 10:00 am on Tuesday, December 11th, 2018.
The public is invited to this ribbon cutting and to tour the renovated areas and also to see a demonstration of the new book check-in and sorting machine.