Clarksville Pediatric Dentistry achieves Green Certification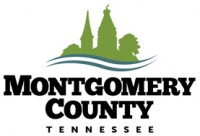 Montgomery County, TN – The latest business to become Clarksville-Montgomery County Green Certified is Clarksville Pediatric Dentistry, located at 2297 Rudolphtown Road. A few examples of their initiatives include increasing their recycling by 25 percent, adding all recyclable items to be recycled.
They have also reduced waste by cutting all paper notifications that were sent via mail by 75 percent and using email notifications instead. By reducing waste and increasing their recycling, their office is using 192 fewer garbage bags per month.
Clarksville Pediatric Dentistry already occupies an energy efficient building, but still managed to reduce their energy usage by using zone settings on thermostats and turning off power strips in the evenings. Almost 90 percent of employees participated in household hazardous waste day and employees who did not recycle have started recycling since the Green Certification program.
Dr. Jeannie Beauchamp stated, "We can now set an example and be a model for other dental offices in our community. We have seen noticeable changes and are so pleased to have achieved Green Certification."
Montgomery County Mayor Carolyn Bowers was there to congratulate the dental staff. "We are excited to see another Green Certification achievement. Clarksville Pediatric Dentistry is proof that every type of business can make a big impact through the implementation of green initiatives." she said.
City of Clarksville Mayor Kim McMillan was also on hand to congratulate Dr. Beauchamp and her staff on a job well done.
For information on how your business could participate in the Green Certification Program, contact Michelle Newell at