Clarksville, TN – The Clarksville Montgomery County Economic Development Council announced today that a Nashville real estate development company is cooperating with the Hand Family on a $50 million mixed-use development of the four-acre site across from the planned Montgomery County Multi-Purpose Event Center (MPEC).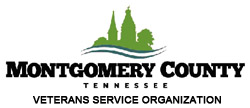 Clarksville, TN – Clarksville's 2019 Veterans Day Parade was even bigger than usual as it was merged with the Austin Peay State University (APSU) annual Homecoming Parade, an occurrence that happens once every five years.
Thousands, who gathered on the streets of Downtown Clarksville Saturday morning to celebrate, were treated to approximately 150 parade entries, ranging from APSU's Homecoming Court to Veterans groups, First Responders, marching band and more.

Clarksville, TN – Every year, around 40,000 people leave places like Chicago, Atlanta and Miami for a new life in Nashville, but after they reach Tennessee's state capitol, they often head another 40 miles north.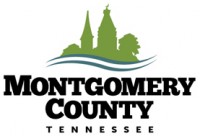 Montgomery County, TN – In recognition of Archives Month this October, Montgomery County Archives Department has open house dates to tour and learn more about their unique services.
Three open house tours of the stacks and a behind the scenes look at what goes into caring for the history of Clarksville and Montgomery County will be available on Friday, October 11th, 9:00am to 3:00pm, Saturday, October 19th, 9:00am to 4:00pm, and Tuesday, October 29th, from 9:00am to 3:00pm.

Clarksville, TN – Austin Peay State University (APSU) sophomore Phoenix Tarpy began her college career believing Clarksville-Montgomery County's elected leaders were inaccessible. Why, she thought, would they be interested in talking with college students?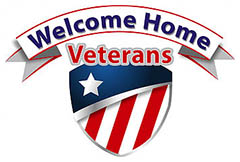 Clarksville, TN – The annual Welcome Home Veterans Celebration brought a busy schedule of events over a five day period, all designed to honor and celebrate our Veterans.
Activities began on Wednesday with the arrival of the American Veterans Traveling Tribute Wall, the Korean War Memorial and the 9/11 Never Forget Mobile Exhibit at Beachaven Winery. A procession actually began at Appleton Harley Davidson and traveled through town, delivering the impressive displays to their temporary location.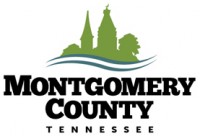 Montgomery County, TN – Montgomery County Mayor Jim Durrett and Clarksville Mayor Joe Pitts have issued a joint proclamation designating September as Montgomery County Imagination Library Month.
Imagination Library provides free books to children until they begin kindergarten to promote literacy and lifelong learning. The local Imagination Library began in 2005 and is expected to send its millionth book to a child in Montgomery County by February 2020.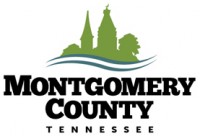 Montgomery County, TN – On Friday evening, September 6th, 2019, approximately 200 people gathered to celebrate the much-anticipated opening of the 25-acre expansion, including Rotary's Field of Dreams, at Montgomery County's Civitan Park.
The idea for the park expansion began nine years ago with a vision to have a space that kids with special needs could call their own. That vision is now a wonderful reality for children, young adults and parents alike.
Clarksville, TN – Clarksville-Montgomery County has a personal and profound connection to September 11th with many military heroes and families calling Clarksville their home.
So it is no surprise that almost 2000 tiles have been hand painted by Clarksville-Montgomery County residents as part of the Pillars of Hope: Remembering our Heroes through Art and Reflection since late 2012. A project dedicated to the memory of the September 11th attacks on our nation that honors and remembers those who serve our country.
Visitor Spending in Montgomery County Tops $244.7 Million in 2018

Clarksville, TN – Montgomery County saw the second-highest growth rate in tourism spending of all 95 Tennessee counties during 2018. Direct travel spending increased 9.12% over 2017, for a record-high of $244.7 million.
Tennessee Governor Bill Lee and Department of Tourist Development Commissioner Mark Ezell announced Tuesday that the state hit a record-high $22 billion in domestic and international travel spending, up 6% from 2017.