Great American Clean-up 2018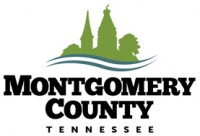 Montgomery County, TN – On Saturday, April 28th, 2018 more than 400 people came out to the annual Clarksville-Montgomery County Great American Clean-up event. Participants cleaned up litter in various areas of the community from the industrial park to downtown.
The event is promoted through the Clarksville Area Chamber of Commerce and organized through Bi-County Solid Waste Management.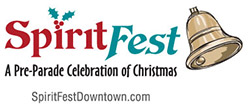 Clarksville, TN – The 3rd Annual SpiritFest, a holiday event from 2:00pm until 5:00pm on Saturday, December 2nd, 2017, will offer a bounty of free activities, including visits with Santa Claus, rides on the International Express Bus, four kids' inflatables, live music on the new Downtown Commons stage, ice skating, art and gift markets, food trucks and a live nativity with animals.
It will start three hours before Clarksville's 58th Annual Lighted Christmas Parade, which will pass by its location in Historic Downtown Clarksville.

Clarksville, TN – The Clarksville Area Chamber of Commerce announces its 2017-18 Board of Directors.
Serving as chairman for a one-year term beginning July 1st, is Charlie Koon, Director of Workforce & Economic Development at Workforce Essentials. Koon was named the 2015 Middle Tennessee Workforce Services Employee of the Year by the Tennessee Department of Labor and in 2008 he was named Clarksville's "Citizen of the Year."

Clarksville, TN – The Third Annual Recipes for Success – Girl Scout Cookies and Beachaven Wine pairings – fundraiser will be held March 24th.
The event will take place at the Tanglewood House from 5:00pm – 7:00pm and is for adults 21 and over. [Read more]

Clarksville, TN – Laying Low is back for its fourth installment to benefit the Customs House Museum on Saturday, November 1st.
This laid-back annual fundraiser is an outdoor event celebrating the fall season.

Clarksville, TN – Dust off your leather jacket, pull on your bobby-socks and hand-jive the night away with Rydell High's senior class of 1959! The hit musical "Grease" returns to the Roxy Regional Theatre, July 11th – August 16th.
Christopher Herr and Ashley Harris star as head "Greaser" Danny Zuko and girl-next-door Sandy Dumbrowski, two teenagers trying to relive the high romance of their "Summer Nights" as the rest of the gang sings and dances its way through such favorites as "Greased Lightnin'," "It's Raining on Prom Night," "We Go Together" and many more!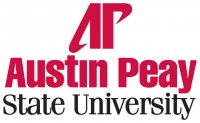 Clarksville, TN – The Austin Peay State University Foundation has selected 10 new members for 2014.
The APSU Foundation provides the structure through which the University can work directly with special volunteers and community leaders to enhance the financial well being of the University. The Foundation's purpose is to financially support the University. [Read more]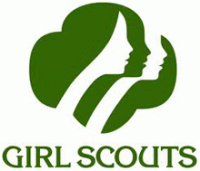 Clarksville, TN – Girl Scouts of Middle Tennessee and Beachaven Winery will host the Second Annual 'Recipes for Success' Girl Scout Cookie and wine pairing fundraising event on May 20th.
The event will take place at Beachaven Vineyards & Winery from 5:00pm–7:00pm and is for adults 21 and over. Clarksville Mayor Kim McMillan and Montgomery County Mayor Carolyn Bowers are honorary co-chairs. [Read more]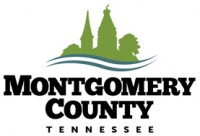 Montgomery County, TN – The latest business to become Clarksville-Montgomery County Green Certified is Clarksville Pediatric Dentistry, located at 2297 Rudolphtown Road. A few examples of their initiatives include increasing their recycling by 25 percent, adding all recyclable items to be recycled.
They have also reduced waste by cutting all paper notifications that were sent via mail by 75 percent and using email notifications instead. By reducing waste and increasing their recycling, their office is using 192 fewer garbage bags per month.

Montgomery County, TN – The Clarksville-Montgomery County Green Certification Program invites you to the certification ceremony for Clarksville Pediatric Dentistry.
The Green Ribbon Cutting will be held Thursday, April 5th at 7:30am at the dental center, located at 2297 Rudolphtown Road. We hope you will join us to celebrate this accomplishment.
For more information on the Green Certification Program, contact Michelle Newell at .