APSU history students tour World War II vessel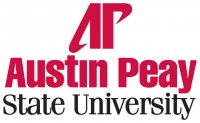 Clarksville, TN – In early 1943, British Prime Minister Winston Churchill is alleged to have said, "The destinies of two great empires…seemed to be tied up in some damned things called LSTs."
He was referring to the amphibious vessels known as Landing Ship Tank that were used to transport tanks, armored vehicles, trucks and soldiers to major World War II invasion sites such as Sicily and Normandy. More than 1,000 ships were built, but Churchill complained that more were needed to win the war.
"These vessels were absolutely vital for everything the allies were trying to do in the Pacific theater and the European theater," Dr. David Snyder,
Austin Peay State University
associate professor of history, said.
Late last month, a decommissioned ship known as the USS LST 325 made its way up the Cumberland River and docked at McGregor Park in Clarksville. It now serves as a floating memorial and museum, but during World War II, that same ship transported bulldozers, jeeps and tanks between England and the D-Day landing sites, making 44 round trips in support of the Normandy campaign.
Its presence provided a rare opportunity for area residents to see a historic relic, so on a recent Friday afternoon, Snyder and a group of APSU history graduate and undergraduate students toured the old ship.
"The LST organization gave us a heavily discounted group rate, and the history department picked up the tab for all the students," Snyder said.
The group began their tour in the ship's hold, where tanks and other heavy equipment were once stored. The cavernous space smelled of diesel fumes, allowing the students to experience what daily life was like for hundreds of young sailors during the war.
From that storage space, the group then climbed a metal staircase to see the cramped mess hall and the captain's quarters. But as other visitors mulled around these tight spaces, taking pictures, the APSU students were ushered into some off-limits areas.
"We got the captain to take us on tour, and we really got the VIP treatment," Snyder said. "We got to go into the radio room and the ward room, which they don't let people do. Not only did we have the attention of the captain, we got to see things others don't get to see."
Once the students made it back into the open air, they were able to take turns manning the vessel's defunct machine guns and get up-close views of the "Higgins boat" landing craft hanging from the side of the LST. Those crafts were used to transport troops to the beaches of Normandy, as seen in movies such as "Saving Private Ryan."
"We don't get that many opportunities to see something like this here in Clarksville," Snyder said. "But as soon as we heard this Landing Ship Tank, or "large slow target," as the sailors dubbed them, was going to be here, we started organizing."
For more on LST325's visit to Clarksville, see: LST-325 is Open for Tours at McGregor Park until Sunday at 5:00pm
For more information on this visit, contact the APSU Department of History at 931.221.7919