Clarksville, TN – On August 14th, 2019, Austin Peay State University (APSU) President Alisa White honored several outstanding faculty members during an awards ceremony in the Mabry Concert Hall.

Clarksville, TN – Tickets are on sale now for the Gateway Chamber Orchestra's 2019-2020 Season – Emotion Abounds. This season, the GCO will perform inspiring musical programs that will transport audiences through time to explore the passionate works that have influenced centuries of music.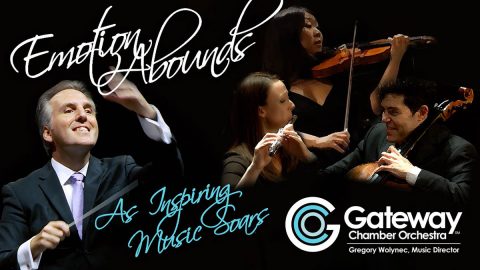 [Read more]

Clarksville, TN – On a July afternoon in 1914, more than 75 people crowded into a house on Madison Street for a meeting of the newly established Clarksville Equal Suffrage League.
The women who joined the league that afternoon spent the next six years facing ridicule and threats of violence in the pursuit of their goal – earning women the right to vote.

Clarksville, TN – In 1855, during the carnage of the Crimean War, a British newspaper man named John MacDonald crept through a dark hospital in Turkey, trying not to disturb hundreds of sick and wounded soldiers.
To keep from getting lost or bumping into beds, he followed a young woman through the building, pausing with her as she shined her lamp over the injured and reassured them with a few kind words.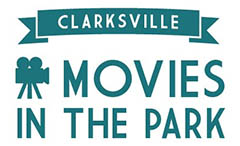 Clarksville, TN – On Saturday, August 17th, 2019, Clarksville Parks and Recreation's Movies in the Park, a free, outdoor movie series, will show "Ready Player One" at Liberty Park.
Pre-show activities, coordinated by the Clarksville Parks and Recreation Department, will begin at 5:30pm and include a video game trailer equipped with XBox 360, XBox One and Wii stations, provided by U Jumpin' Foulks. Take a virtual tour or ride a virtual roller coaster courtesy of Austin Peay State University's GIS Center.

Clarksville, TN – Austin Peay State University (APSU) graduate Lynn Von Hagen's work with elephants in the Kenyan bush is the culmination of a dream for her.
"I have loved elephants and wildlife as long as I can remember," Von Hagen, 46, of Nashville, said. "I always wanted to make an impact through conservation of the natural world, while also helping people."

Clarksville, TN – On August 7th, 2019, Austin Peay State University (APSU) got a surprise visit from U.S. Senator Marsha Blackburn to congratulate the University's graduating military and veteran students.

Clarksville, TN – The Austin Peay State University (APSU) Center of Excellence for the Creative Arts recently received a $10,000 grant from the National Endowment for the Arts to expand the University's arts education partnership with the local school system.

Clarksville, TN – To stage a good, minor explosion – for scientific purposes only – you need about $5.00. That's what the chair of the Austin Peay State University (APSU) chemistry department, Dr. Lisa Sullivan, said when she used a cheap plastic bottle, a little methanol and the free oxygen we all breath for a quick scientific experiment.

Clarksville, TN – Austin Peay State University (APSU) recently named retired Lt. Col. Michael L. Peeler, former U.S. Army Field Artillery officer, first assistant director for veteran and career advising.
In this new role, Peeler will provide career counseling to the University's military-affiliated students, as well as assist students and alumni with career exploration, internship opportunities and job preparation.