History comes alive at Clarksville's Civil War Park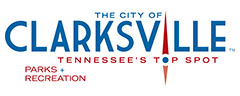 Clarksville, TN – Visit Fort Defiance Civil War Park and Interpretive Center for two new opportunities to learn during the month of March.
A new program, Fort Defiance Story Time will be from 10:00am-11:00am on Tuesday, March 13th, 2018.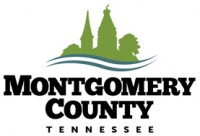 Montgomery County, TN – Local historian Carolyn Ferrell and Montgomery County IT ArcGIS Specialist Bryce Hester teamed up to bring three historic urban trails to life in Clarksville.
An urban trail is not a built path through natural scenery but a virtual trail that uses existing sidewalks and crosswalks to lead walkers through a route of interesting urban sights.
The trails Ferrell laid out entices walkers with open-air history lessons packed with interesting historical tidbits about Clarksville's past.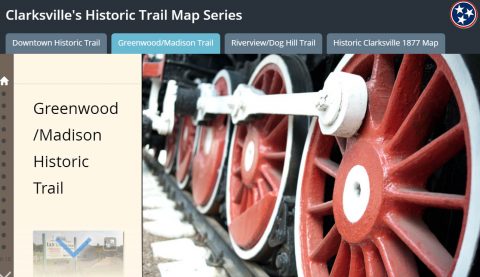 [Read more]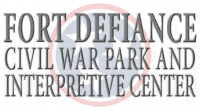 Clarksville, TN – Saturday afternoon at the Fort Defiance Civil War Park and Interpretive Center a small group gathered to watch Mark Britton talk about Civil War era doctors, the tools, medicines, and methods they used.
"I'm not a doctor, but I could have been in the 19th century," Britton said. "I've only been collecting and studying medical supplies and procedures for the last 10 to 12 years, but I have always been a fan of history, all types of history, ancient and recent."

Clarksville, TN – Military conflicts are not fought in isolation, and the American Civil War was no different. While civilians like Serepta Jordan never lifted a musket, Jordan and millions like her felt its impact, and it is precisely that neglected perspective that made the discovery of her diary by area historians so significant.
A working-class woman living in Clarksville during the war, Jordan was not a name remembered by history.

Clarksville, TN – With support from the APSU Center of Excellence for the Creative Arts (CECA), the Austin Peay State University Department of Art and Design will welcome award-winning textile artist Sonya Clark to the campus for a visiting artist lecture at 7:00pm on March 15th, in the Morgan University Center, room 303.
With support from CECA, all Art and Design events are free and open to the public.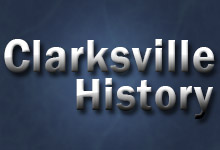 Clarksville, TN – Have you heard the story of the first frontier settlement on the Red River?
Many times the history beneath our feet here in Montgomery County is not in the forefront of our minds. It can be easily forgotten that the many places we live, shop, or work every day contain stories from multiple historical periods of Tennessee. In this case, it is the history of westward expansion and the Indian Wars of the 18th century.
People may wonder why these stories matter. Many of us were at one time young students who felt history class was incredibly boring and even called it our least favorite subject. Yet, in truth, it is those who devote some time to the subject in depth who are a very fortunate group of people. They gain insights and knowledge; they increase their wisdom.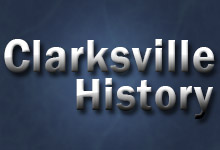 Clarksville, TN – Every human being has worth and deserves dignity. "Everyone matters" is an incredibly powerful humanitarian ideal, and one upon which the United States seems to continually both build and define. We hear the whispers of this ideal within the words of the Declaration of Independence.
"We hold these truths to be self-evident, that all men are created equal, that they are endowed by their Creator with certain unalienable Rights, that among these are Life, Liberty and the pursuit of Happiness.
The generation of Americans which fought to free us from the tyranny of Europe in the late 18th Century probably could not have grasped how these words, and the spirit of the ideal they reflect would be used by subsequent generations to form the nation we live within today.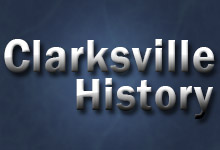 Clarksville, TN – If you look hard enough, it is not difficult to find a rather cynical analysis of recorded history. For example, "The past actually happened. History is what someone took the time to write down," says writer and comedian, Whitney A. Brown.
Or there is American writer and Civil War veteran, Ambrose Bierce, who chimed in with, "God alone knows the future, but only a historian can alter the past."
Yet, despite these opinions and the imperfections they reveal concerning the whole endeavor of unearthing information about the past, it is a still considered a noble one.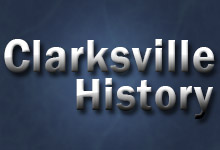 Clarksville, TN – Our lives here in Middle Tennessee are built upon the foundation of those who lived before us. The names of these souls of long ago are sprinkled upon our consciousness as they are now reflected in the names of our counties, cities, and roads: John Montgomery, George Rogers Clark, James Robertson, etc.
They are people who lived the prime of their lives in the late 18th century on the cusp of a new nation, bordering a frontier with a plethora of possibilities. These men are revered and their lives have been boiled down to a thick consistency of stories that all reflect their heroism, bravery, and sometimes larger than life achievements.
There is a definite vibe that they are only to be portrayed as one dimensional hero type characters. Along with that I get the feeling that to declare anything else is pretty much blasphemy.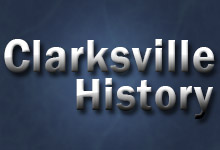 Clarksville, TN – I love history and find it fascinating – and you must enjoy it as well or you would not be reading this article! Yet, I could listen and listen to someone who is alive and well with me today go on ad nauseum about the dry facts from the past and get absolutely nothing from it.
But, to hear the very words of those who lived before us – those priceless journals, letters, and testimonies – that is gold to me! It is amazing to be able to peak into their minds and hearts for just a moment and experience with them the joys, the struggles, the hopes, and the pain of the experience of life.
That is what we have with the story of the lives of Valentine Sevier, his family, and community – their own words.