Bi-County Household Hazardous Waste Day April 9th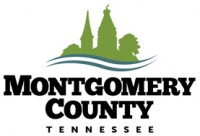 Montgomery County, TN – Bi-County Solid Waste Management will be having it's Household Hazardous Waste Collection Day Saturday, April 9th from 8:00am – 2:00pm in the Veterans Plaza Parking Lot. Veterans Plaza is located at 350 Pageant Lane.
Items accepted from Montgomery County and Stewart County residents only. No commercial items will be accepted.
Batteries, oil, paint, anti-freeze and electronics will no longer be accepted since these items are accepted year round at the Bi-County Landfill located at 3212 Dover Road.
The Collection Site will accept:
Household Cleaners: Oven, Tub, and Toilet Cleaners
Home Improvement Products: Thinners, Strippers, and Adhesives
Lawn and Garden Products: Herbicides, Pesticides and Fertilizers
Automotive Products: Gasoline, Transmission and Brake Fluid
Insect Repellent, Mouse Poison, Pool Chemicals and Fluorescent Bulbs
The Collection Site will NOT accept:
Medical and Infectious Wastes, Ammunition and Explosives, Radioactive Wastes (including Smoke Detectors), Any Empty Containers, or Waste from Non-Household Sources such as Businesses, Schools, Farms, Churches, etc.
Protect the environment and sanitation workers when you bring harmful wastes from arround your home to the collection site. This helps keep those wastes out of the regular trash and landfill. Collection Day is sponsored by The Tennessee Department of Environment and Conservation.
Bi-County Landfill
The Bi-County Landfill is located at 3212 Dover Road, Woodlawn TN. Hours are Monday through Friday 5:30am-4:00pm and Saturday 7:00am-4:00pm. The main office phone number is 931-648-5751.