Montgomery County Government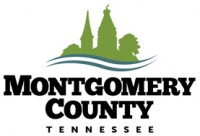 Montgomery County, TN – This week Montgomery County added Gold Star Family parking signs at Civitan Park, Richellen Park, Rotary Park, War Memorial Park and Woodlawn Park as well as Veterans Plaza for Gold Star Family Members.
The idea for the signage came from a local citizen who shared it with Montgomery County Mayor Jim Durrett.

Clarksville, TN – A famous '50s foursome worth a million. A prince who will be king. That lad of Wilde's who never grows old. A half woman, half fish. This is just a sampling of what awaits the corner of Franklin and First in 2016-2017.
For the fourth consecutive year, Mark, Ricki, John Mark and Will Holleman will host "Happenin' at the Hollemans," an evening of entertainment featuring the unveiling of the Roxy Regional Theatre's highly-anticipated "Season 34: Play Your Part" on Monday, May 23rd, from 5:30pm to 7:30pm.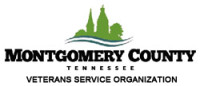 Clarksville, TN – On Monday, May 25th, the Montgomery County Veterans Service Organization held its annual Memorial Day Ceremony. Due to rain, the ceremony was held in the William O. Beach Civic Hall, Veterans Plaza in Clarksville Tennessee.
The ceremony was opened by Frank Mir, the Director of the Montgomery County Veterans Service Organization. Mir welcomed the dignitaries and attendees to the Memorial ceremony. The colors were posted by the 101st Airborne Division Honor Guard, and Stella McKnight sang the National Anthem.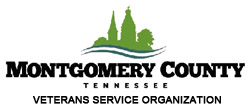 Montgomery County, TN – The Montgomery County Veterans Service Organization is hosting its annual Memorial Day Ceremony at 10:00am, May 25th, at Veterans Memorial Park, Clarksville.
City and county officials, as well as MCVSO staff will give remarks, with the keynote address given by retired Army Lieutenant Colonel Wendell Cheek, who currently serves as Deputy Commissioner of the Tennessee Department of Veterans Affairs.

Montgomery County, TN – Clarksville-Montgomery County School System (CMCSS) will be among a small handful of districts nationwide to receive an honorable mention at the National School Boards Association Magna Awards ceremony this week.
CMCSS joined four other districts in Georgia, California, South Carolina and Louisiana in being honored for "taking bold and innovative steps to improve the lives of their students and their communities."

Montgomery County, TN – Organizers hope an event tomorrow will help raise awareness of domestic violence and local victims.
Deputy Peggy Macias said the "Remember My Name" event was first brought to Montgomery County in October 2013, during Domestic Violence Awareness month, to Kenwood High School in memory of assistant principal Pam Cooper, who was killed by her ex-husband.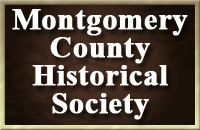 Clarksville, TN – The new documentary film "Dorothy Dix: An American Journalist" will be highlighted at the next meeting of the Montgomery County Historical Society on Monday, September 15th at the Beach Civic Hall in the Veterans Plaza complex on Pageant Lane.
The meeting will start at 7:00pm. Inga Filippo, who researched and wrote the film script, will introduce the screening.
Montgomery County, TN – The Montgomery County Clerk's Office will be temporarily relocated within Veterans Plaza while their office undergoes renovation.
On Friday, September 12th, the County Clerk's Office, including the drive through, will be closed to the public to facilitate the move.
The office will reopen to the public on Monday, September 15th at its temporary location of 350 Pageant Lane, Suite 406. This is the site of the former Career Center office and only two doors down from the current location.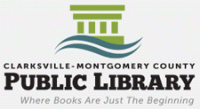 Clarksville, TN – The outside drive-up book return chute at the rear of the public library in Veteran's Plaza is currently closed during the final phase of the parking lot renovation.
We ask our customers to bear with us for the several weeks that it will take to complete the new drive-up area and the renovations in the parking lot area behind the library. [Read more]
Clarksville, TN – It is a solemn occasion when a nation gathers together to honor its soldiers, those who lived to come home, but even more importantly those who did not. The body of U.S. Army Staff Sergeant Lawrence Woods was buried in Arlington National Cemetery on March 21st of this year. There are 27 remaining missing POW/MIA's from the State of Tennessee. Each one was honored in a ceremony held in front of the William O. Beach Civic Center at Veterans Plaza in Clarksville Tennessee on Sunday evening.
he Vietnam Veterans of America, Chapter 396 holds this Memorial Day Vigil each year to remember the men and women who were left behind in Vietnam when American forces left that country in 1975.