Clarksville, TN – A local suicide prevention summit will feature a "lived-experience" panel discussion led by two people whose lives have been touched by suicide.
Bryan Flanery, an U.S. Army Veteran who was injured in combat in Afghanistan and who survived a suicide attempt, and Cynthia Johnson, an author and hospice coordinator who endured the tragedy of losing her son to suicide, will share their stories.
[Read more]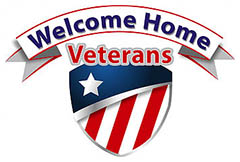 Clarksville, TN – The annual Welcome Home Veterans Celebration brought a busy schedule of events over a five day period, all designed to honor and celebrate our Veterans.
Activities began on Wednesday with the arrival of the American Veterans Traveling Tribute Wall, the Korean War Memorial and the 9/11 Never Forget Mobile Exhibit at Beachaven Winery. A procession actually began at Appleton Harley Davidson and traveled through town, delivering the impressive displays to their temporary location.
Apply at ClarksvilleParksRec.com for crafts market, bazaar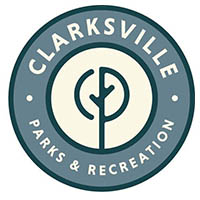 Clarksville, TN – The Clarksville Parks and Recreation Department is seeking vendors to participate in two events, Handmade Holidays and Community Holiday Bazaar.
Handmade Holidays is a two-day, indoor juried craft market featuring more than 60 of the best independent artists, designers, and crafters from the area. This year's event will be 9:00am to 4:00pm, Saturday, November 9th and from noon to 4:00pm, Sunday, November 10th at the Wilma Rudolph Event Center.
Clarksville, TN – An impressive lineup of speakers with deep experience in health care delivery to service members and veterans will gather in Clarksville next month for a community-focused suicide prevention summit.
[Read more]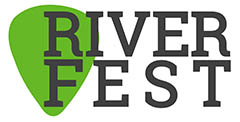 Clarksville, TN – By all accounts, this year's Riverfest was a big success. The weather was perfect, attendance was strong, and the entertainment was top-notch.
Three days of activities began Thursday evening with the annual Riverfest Art Show at Wilma Rudolph Event Center. Kara Zahn and her team did a great job this year, bringing in a full house to view dozens of entries in multiple categories and age divisions.
Clarksville's Riverfest Celebrates it's 32nd anniversary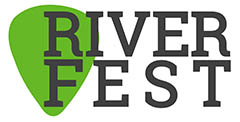 Clarksville, TN – Join the City of Clarksville and Miller Lite along the banks of the Cumberland River to celebrate Clarksville's river heritage and the 32nd anniversary of the annual Riverfest Celebration, September 5th-7th, 2019.
This free, three-day music and arts festival features three stages of diverse local and nationally known entertainers and cultural groups, plus delicious food and fun for the entire family.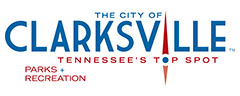 Clarksville, TN – On Wednesday, July 3rd, 2019, the 12th annual Independence Day Celebration hosted by the City of Clarksville and put on by Clarksville Parks and Recreation will be held at Liberty Park. This event is free and open to the public.

Clarksville, TN – The Customs House Museum and Cultural Center is located in historic downtown Clarksville, Tennessee. Come explore an entire city block featuring large gallery spaces filled with fine art, science and history.
Some of the events in May at the Museum are: Remembering D-Day: 75th Anniversary, Batter Up! Celebrating America's Pastime, Here Comes the Bride, Annual Staff Art Show, Bold Strokes: The Art of Sandy Spain and Flying High.
Visit Clarksville

Clarksville, TN – Visit Clarksville, CDE Lightband and Clarksville Parks and Recreation will host Clarksville's second competitive gaming tournament, F2 Con, Thursday-Saturday, April 18th-20th at the Wilma Rudolph Event Center.
The three-day competition offers tournament play, casual gaming, and fun for all ages with retro gaming, vendors and live streaming. All gaming will take place on CDE Lightband's gigabit internet.

Clarksville, TN – The Clarksville Parks and Recreation Department hosted its annual Chocolate Affair at the Wilma Rudolph Event Center on Saturday, February 2nd where 600 local fans of the cacao bean indulged in the ongoing chocolate love-affair that mankind began thousands of years ago.
Kara Zahn of Clarksville Parks and Recreation was once again in charge of the popular event.