Clarksville, TN – This May, three prominent Tennessee public servants will visit Austin Peay State University (APSU) to serve as commencement speakers for the University's three commencement ceremonies.
Former Tennessee Governor Bill Haslam, U.S. Representative Mark Green and State Representative Jason Hodges will be on campus May 3th and 4th, 2019 as Austin Peay State University, the state's fastest-growing public University, expands its graduation celebration to two days.

Clarksville, TN – On a mild November evening, Sidney Brown, 87, stood along the sidelines at Austin Peay State University's Fortera Stadium. He wore a blue blazer, which sagged from all the medals pinned above the left pocket, and a ball cap for the 555th Parachute Infantry, the U.S. Army's famed all-black airborne unit.
Includes proposal for Expansion of Library Services in Montgomery County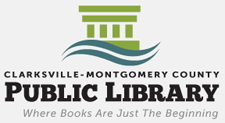 Clarksville, TN – The Clarksville-Montgomery County Public Library Board of Trustees approved a Strategic Plan at their July 15th Board meeting that will guide the library through proposed growth and expansion of services in Montgomery County, putting forth an outline that will transform the current single main library into a library system by 2020.
The Strategic Plan was developed through a combination of a community survey, Library staff and Library Board members input, and a community input retreat, which included County Commissioners and other leaders and was held in March of 2015.
Clarksville, TN – This November, Austin Peay State University will partner with Montgomery County and the Clarksville-Area Chamber of Commerce to honor the veterans and military-affiliated individuals who live, study and work in this community.
The University is tailoring its 2014 Homecoming Celebration that month to include the military theme "Gov Strong," creating a week long community and university celebration for local veterans. Both entities will host several events during the first week of November, culminating in a joint Homecoming/Veterans Day Parade through downtown Clarksville and campus at 10:00am on November 8th.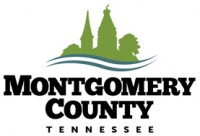 Montgomery County, TN – Following the recent resignation of Betty Burchett as Montgomery County Assessor of Property, Montgomery County Government will be seeking qualified applicants interested in filling the vacancy.
This is an appointed position until the next general election in August 2014. Candidates must be at least 18 years old. [Read more]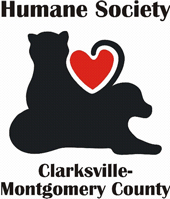 Montgomery County, TN – On Tuesday, September 3rd at 7:00pm, an amendment is being presented to the Montgomery County Commission that will require that pet owners ensure outdoor pets have access to shade on hot days.
Currently, our local Animal Control department is not requiring pet owners to provide shade for their animals because the law doesn't say "shade."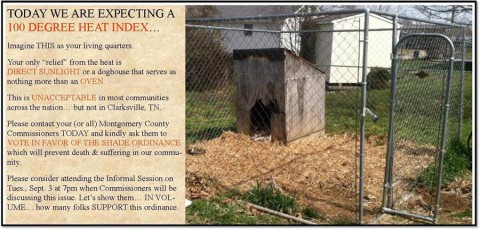 [Read more]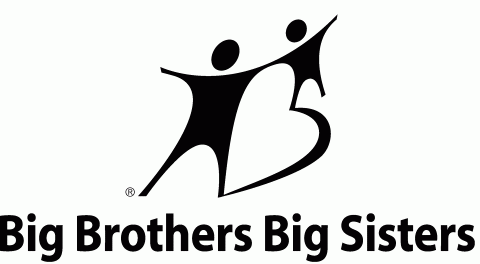 Clarksville, TN – Big Brothers Big Sisters is recruiting teams for their 30th annual Bowl for Kids' Sake. The annual fundraiser has brought the Clarksville community together to raise funds for the non-profit's mentoring programs for many years. This event is expected to raise $80,000 for Big Brothers Big Sisters of Clarksville.
The Main Event will be going green on Saturday, March 17th, 2012 at The Pinnacle. The times are 9:00am to 3:00pm. Last year, the Clarksville-Montgomery County School System raised an impressive $18,400 with teams comprised of students, faculty and central office personnel. [Read more]
Zoning vote opens the way to project that brings jobs, attracts employers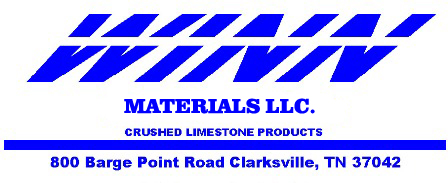 Clarksville, TN – Winn Marine Vice President and General Manager Chad Swallows expressed his profound gratitude Monday night after the Montgomery County Commission granted Winn's request to expand port operations on the Cumberland River.
"We are so appreciative to the public servants on the County Commission and City Council for making this project possible," Swallows said. "Their foresight and vision, along with that shown by our city and county mayors, will bring big benefits to our community.

Clarksville, TN – The City of Clarksville gathered together to celebrate the holidays yesterday with the 51st Annual Clarksville Jaycees Christmas Parade. The streets were lined with people all trying to keep warm from the bitter wind and chill temperatures.
The Parade features area Businesses, Civic Groups, and Community Organizations. Each one competing in their category to the best in their division. The Divisions are Civic/Church (Churches, Community Organiations, Nonprofits, etc.); Corporate (City/County Government departments, Banks, Corporations, etc); Commercial (Small Businesses)