Montgomery County seeks applicants for Assessor of Property vacancy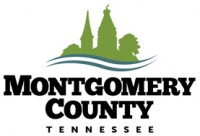 Montgomery County, TN – Following the recent resignation of Betty Burchett as Montgomery County Assessor of Property, Montgomery County Government will be seeking qualified applicants interested in filling the vacancy.
This is an appointed position until the next general election in August 2014. Candidates must be at least 18 years old.
The position will be filled at the December County Commission meeting.
Interested candidates may submit a letter of interest, current resume and copy of current voter registration card. Information must be submitted to the Montgomery County Human Resources Department, 1 Millennium Plaza, Suite 111, Clarksville, TN 37040, no later than Friday, November 22nd, 2013 for duplication and distribution to the County Commission.
Information received after this date will be presented to the County Commission prior to the formal commission meeting on December 9th, 2013.