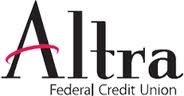 Clarksville, TN – On Monday, October 14th, 2019, Altra Federal Credit Union will hold its second annual Altra Gives Back Day. All Altra offices and member contact center will be closed as employees participate in a variety of community volunteer activities.
"Altra strives to make the communities we serve better places to live and one way we achieve that is through employee volunteerism," said Altra President and Chief Executive Officer, Steve Koenen. "Altra Gives Back Day is a way we can join together as a team and make a difference."

Clarksville, TN – On Friday, July 19th, 2019, Advance Financial will be celebrating Back-To-School in Tennessee by giving away 100 new backpacks to Clarksville-Montgomery County area students.
Clarksville, TN – In July, the first in a series of free community art classes will be presented by Habitat for Humanity ReStore and Art for Hearts.
These events will feature local artists leading participants in a painting project on the theme, "Turning Junk into Something Useful".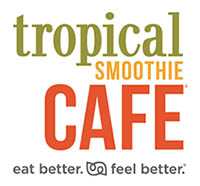 Clarksville, TN – Paul and Armi Rhodes of Live Better Clarksville are proud to announce the Grand Opening of Tropical Smoothie Cafe at 1825 Madison Street, this Friday, June 28th, 2019 from 7:00am to 9:00pm.
The first 200 people in line will draw numbers to receive various 'mystery prizes'. 50 winners will win free smoothies for a year, and one lucky grand prize winner will receive a custom-made "Troptastic" Corn Hole game set.
Tropical Smoothie Cafe will be offering $2.99 smoothies all day Friday, (June 28th) and $1.99 smoothies with food purchase on Saturday, (June 29th).
Clarksville, TN – This Saturday, June 29th, 2019, Movies in the Park will feature "Aquaman" at Heritage Park. In it's 14th season, Movies in the Parks is the City of Clarksville's free, outdoor movie series.
Pre-show activities, coordinated by the Clarksville Parks and Recreation Department, will begin at 6:30pm and include walking on water with Austin Peay State University's College of STEM and experiencing breathing underwater with Waterdogs Scuba and Safety.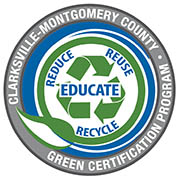 Montgomery County, TN – On Tuesday, May 28th, 2019, a green ribbon cutting was held to recognize Kroger as the latest Clarksville-Montgomery County Green Certified organization. The certification covered all three Kroger stores in Clarksville (Dover Crossing, Madison Street and Lowes Drive).
Those in attendance at the Green Ribbon Cutting were Montgomery County Mayor Jim Durrett, Montgomery County Chief of Staff Kyle Johnson, Program Manager Carlye Sommers and Program board members Daryl Pater, Haley Randell and Doug Jones.
Altra Federal Credit Union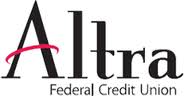 Clarksville, TN – Altra Federal Credit Union will host a visit from the Easter Bunny on Friday, April 19th, 2019 at their branch, located at 1600 Madison Street, Clarksville, TN, 37043.
"Families are encouraged to come and visit the Easter Bunny and take photos while they are there!" said Danielle Anderson, Youth Program Supervisors for Altra Federal Credit Union.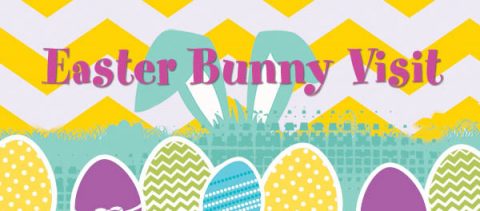 [Read more]

Clarksville, TN – A musical about auditioning for a musical. A pair of star-crossed lovers. A spirit-filled holiday classic. A hot and steamy New Orleans summer. A future where firemen set fires instead of putting them out. A habit-forming musical comedy. A sharp-shooting star. This is just a taste of what awaits the corner of Franklin and First in 2019-2020 at the Roxy Regional Theatre.
For the seventh consecutive year, longtime supporters Mark, Ricki, John Mark and Will Holleman will host "Happenin' at the Hollemans," an evening of entertainment featuring the unveiling of the Roxy Regional Theatre's highly-anticipated Season 37, on Friday, May 10th, from 5:30pm to 7:30pm.
Clarksville Parks and Recreation Department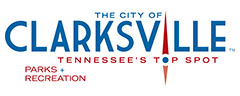 Clarksville, TN – The City of Clarksville will celebrate Arbor Day by planting two poplar trees at 11:00am on Friday, April 5th, 2019 at Barksdale Elementary School, 1920 Madison Street.
The trees to be planted have been donated by the Clarksville Tree Board.
Rise Partners
Chattanooga, TN – Rise Partners, an investment group focused on shopping center acquisitions, redevelopments and ground-up development, announced its purchase of the vacant Kmart property on Madison Street, a 95,000 square foot shopping center located in Clarksville, Tennessee.
This is Rise Partners third acquisition and is a solid fit to its strategy of acquiring premium location redevelopment opportunities. The project is scheduled to be completed this fall, in time for holiday shopping.