Volunteers are encouraged to make improvements to the Habitat ReStore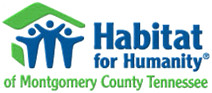 Clarksville, TN – On Saturday, February 22nd, 2020, Habitat for Humanity of Montgomery County, Tennessee (HFHMCTN) invites the public to join in a Community Service Day from 10:00am to 4:00pm at the Habitat ReStore, located at 404 Madison Street in the heart of Downtown Clarksville.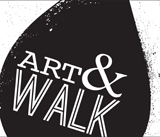 Clarksville, TN – Produced by The Downtown Clarksville Association, First Thursday Art Walk is a free, self-guided tour spanning a 5-block radius that combines visual art, live music, engaging events and more in the heart of Downtown Clarksville.
With 10+ venues, bars and businesses participating each month, the First Thursday Art Walk in Clarksville is the ultimate opportunity to savor and support local creative talent.

Clarksville, TN – The Customs House Museum and Cultural Center is located in historic downtown Clarksville, Tennessee. Come explore an entire city block featuring large gallery spaces filled with fine art, science and history.
Some of the events in February at the Museum are: Celebrating the 25th Anniversary of the Lucy Dunwody Boehm Porcelain Collection, Apron Strings: Ties to the Past, Reimagined Lore: The Art of Tara Swalgren, I Have a Voice: Traveling Exhibition from Tennessee State Museum, Serepta Jordan: From the Collection, and Family Fun Learning: A Salute to the Model Train Crew.
Clarksville, TN – On the evening of Saturday, December 21st, 2019, the residents of Dog Hill Historic District in downtown Clarksville will hold the Annual Illuminating Dog Hill holiday event.
The public is invited to visit the district and enjoy the candlelit luminaries which the residents of Dog Hill will have on display from 5:00pm-7:00pm. The Dog Hill Historic District includes the area of Munford Avenue, First Street, Union Street, Madison Street and Second Street.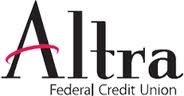 Clarksville, TN – On Monday, October 14th, 2019, Altra Federal Credit Union will hold its second annual Altra Gives Back Day. All Altra offices and member contact center will be closed as employees participate in a variety of community volunteer activities.
"Altra strives to make the communities we serve better places to live and one way we achieve that is through employee volunteerism," said Altra President and Chief Executive Officer, Steve Koenen. "Altra Gives Back Day is a way we can join together as a team and make a difference."

Clarksville, TN – On Friday, July 19th, 2019, Advance Financial will be celebrating Back-To-School in Tennessee by giving away 100 new backpacks to Clarksville-Montgomery County area students.
Clarksville, TN – In July, the first in a series of free community art classes will be presented by Habitat for Humanity ReStore and Art for Hearts.
These events will feature local artists leading participants in a painting project on the theme, "Turning Junk into Something Useful".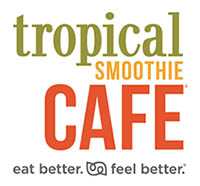 Clarksville, TN – Paul and Armi Rhodes of Live Better Clarksville are proud to announce the Grand Opening of Tropical Smoothie Cafe at 1825 Madison Street, this Friday, June 28th, 2019 from 7:00am to 9:00pm.
The first 200 people in line will draw numbers to receive various 'mystery prizes'. 50 winners will win free smoothies for a year, and one lucky grand prize winner will receive a custom-made "Troptastic" Corn Hole game set.
Tropical Smoothie Cafe will be offering $2.99 smoothies all day Friday, (June 28th) and $1.99 smoothies with food purchase on Saturday, (June 29th).
Clarksville, TN – This Saturday, June 29th, 2019, Movies in the Park will feature "Aquaman" at Heritage Park. In it's 14th season, Movies in the Parks is the City of Clarksville's free, outdoor movie series.
Pre-show activities, coordinated by the Clarksville Parks and Recreation Department, will begin at 6:30pm and include walking on water with Austin Peay State University's College of STEM and experiencing breathing underwater with Waterdogs Scuba and Safety.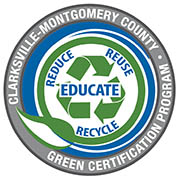 Montgomery County, TN – On Tuesday, May 28th, 2019, a green ribbon cutting was held to recognize Kroger as the latest Clarksville-Montgomery County Green Certified organization. The certification covered all three Kroger stores in Clarksville (Dover Crossing, Madison Street and Lowes Drive).
Those in attendance at the Green Ribbon Cutting were Montgomery County Mayor Jim Durrett, Montgomery County Chief of Staff Kyle Johnson, Program Manager Carlye Sommers and Program board members Daryl Pater, Haley Randell and Doug Jones.