Clarksville, TN – If you're looking for someone to manage your investments in the next few years, make sure they have a degree from Austin Peay State University (APSU). That's because a group of APSU business students recently earned several prominent accolades for their work overseeing close to a million dollars in investment funds.

Clarksville, TN – Austin Peay State University (APSU) is now 11,000 strong. More so actually. During a special celebration Wednesday morning, the University unveiled its official fall 2019 enrollment numbers, and Austin Peay's 11,048 students represent another record year for the University.

Clarksville, TN – On Guam, a strange silence hangs over the Pacific island's dense jungles. Birds don't sing or call out to mates. They don't flutter from branch to branch or shout at potential predators.
The jungles are eerily quiet because, more than half a century after an innocent looking tree snake arrived on Guam, the serpent devoured nearly all the island's birds.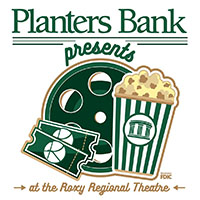 Clarksville, TN – This Sunday evening, join the Roxy Regional Theatre for a perennial holiday favorite as Planters Bank Presents… Frank Capra's "It's A Wonderful Life" on our big screen this Sunday, December 8th, 2019 at 6:00pm. (Please note the later start time, due to the previously scheduled concert by Red River Breeze.)
With the endearing message that "no one is a failure who has friends," Frank Capra's heartwarming masterpiece continues to endure, and after 70 years this beloved classic still remains as powerful and moving as the day it was made.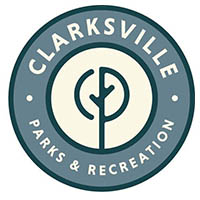 Clarksville, TN – The Tennessee Recreation and Parks Association (TRPA) acknowledged the outstanding achievements of individuals, communities and organizations during the association's 68th Annual Conference in Chattanooga last week.
The Maynard Glenn Award was presented to Clarksville Parks and Recreation's Kayla Malley for her coordination of the Mayor's Summer Night Lights program. The award, given annually by TRPA's Municipal/County Section, is presented to personnel who planned and conducted the most outstanding non-community center recreation program during the past year.

Clarksville, TN – A holiday treat chock full of quick changes, outrageous costumes and funny-bone-tickling delights is returning to the corner of Franklin and First in Historic Downtown Clarksville this season.
Following last year's sold-out performances, Ryan Bowie and Brian Best will once again bring nearly two dozen colorful characters to life in the holiday hit comedy "A Tuna Christmas", playing December 2nd through December 17th in theotherspace, the 50-seat black-box theatre located upstairs at the Roxy Regional Theatre.

Clarksville, TN – Clarksville Parks and Recreation's Chocolate Affair will be held on Saturday, February 1st, 2020. The Chocolate Affair is a ticketed event that takes place at the Wilma Rudolph Event Center.
More than 15 local and national business vendors will provide bite-sized sweet and savory samples that include chocolate in some form or fashion.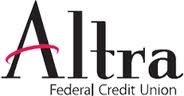 Clarksville, TN – Santa will be stopping by Altra Federal Credit Union, located at 2625 Wilma Rudolph Boulevard in Clarksville, on Friday, December 20th, 2019 from 3:00pm-5:00pm, giving parents and grandparents the opportunity to take photos with him! The event is free.
Santa will also be handing out a special gift to families, while supplies last.

Clarksville, TN – The Customs House Museum and Cultural Center is located in historic downtown Clarksville, Tennessee. Come explore an entire city block featuring large gallery spaces filled with fine art, science and history.
Some of the events in December at the Museum are: Christmas Storefront: From the Museum Collection, Organic Abstract: The Art of Jennifer Bowman, Dr. Stanton's Art of the Gun, Quilts From the Museum Collection, and Little Explorers: Cookie Monsters!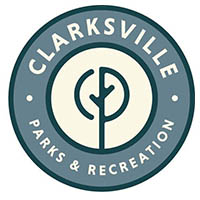 Clarksville, TN – The new Christmas Light Run gives you and your family a unique opportunity to run or walk through Christmas on the Cumberland and support Clarksville's popular light display. Experience the dazzling lights in a whole new way from 4:00pm-6:00pm, Saturday, December 14th at McGregor Park.
All proceeds will go towards the purchase of new Christmas on the Cumberland light displays!
Registrants can choose to participate in either the one-mile event ($10.00) or the 5K ($20.00) beginning at 4:00pm Online registration can be completed by visiting www.ClarksvilleParksRec.com