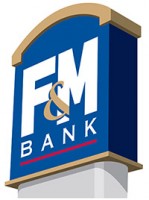 Clarksville, TN – F&M Bank recently announced the hiring of James Church as VP/Commercial Lender. He will be working at the F&M Bank facility off Tiny Town Road.
"James adds a comprehensive skill set in lending and business banking. His expertise and enthusiastic approach to customer service will enhance our increasing focus on assisting area businesses." said Sammy Stuard, F&M Bank President/CEO.
With an impressive record of awards and professional accomplishments, James has held several positions in financial services industry for more than 14+ years.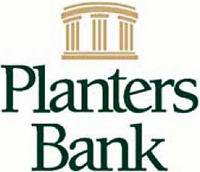 Hopkinsville, KY – During the Planters Bank Season of Giving, 12 non-profit organizations were supported throughout Western Kentucky and Tennessee. The Planters Bank social media and in-branch giving campaign resulted in 12 local non-profit agencies receiving a total of $27,356.19.
Completing its sixth year, the Planters Bank Season of Giving is a bank tradition that has a goal of bringing awareness to each non-profit agency's mission at the same time as fundraising for the organizations.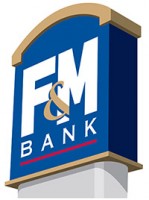 Clarksville, TN – F&M Bank has named local banker, Julie Tarrents, Vice President and lender for its Hilldale Office in Clarksville. Tarrents, a Clarksville native has over twenty-five years of experience in providing banking services including commercial lending, treasury management services, business banking and consumer lending.
She received a graduate banking degree from Louisiana State University and a Bachelor of Business Administration degree from Austin Peay State University. Tarrents is also a graduate of Leadership Clarksville and active member of the Downtown Clarksville Civitan.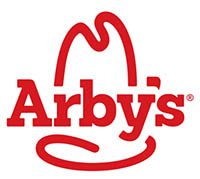 Clarksville, TN – The wait is over Clarksville, Arby's is opening! On Monday, December 2nd, 2019, Clarksville residents are invited to come out and celebrate the opening of the new Arby's® restaurant, located at 3920 Trenton Road, Clarksville, TN 37040.
The restaurant will open at 10:00am and the first 50 guests on opening day will receive FREE Arby's food for a Year.
For official rules, go to www.arbys.com/club50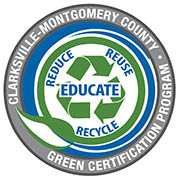 Montgomery County, TN – On Thursday, August 1st, 2019, the Clarksville-Montgomery County Regional Airport was honored as the latest Green Certified organization. A green ribbon cutting was held to celebrate the achievement and to welcome the Airport to the Green Certification Program.
The Airport is the 122nd organization to complete the Green Certification Program requirements. The green ribbon cutting was attended by Clarksville Mayor Joe Pitts, City of Clarksville Chief of Staff James Halford Jr., Green Certification Program Manager Carlye Sommers, and Green Certification Program Board Members Doug Jones (Montgomery County) and Haley Randell (APSU).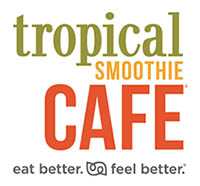 Clarksville, TN – Paul and Armi Rhodes of Live Better Clarksville are proud to announce the Grand Opening of Tropical Smoothie Cafe at 1825 Madison Street, this Friday, June 28th, 2019 from 7:00am to 9:00pm.
The first 200 people in line will draw numbers to receive various 'mystery prizes'. 50 winners will win free smoothies for a year, and one lucky grand prize winner will receive a custom-made "Troptastic" Corn Hole game set.
Tropical Smoothie Cafe will be offering $2.99 smoothies all day Friday, (June 28th) and $1.99 smoothies with food purchase on Saturday, (June 29th).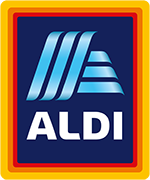 Clarksville, TN – After 16 years serving the community, ALDI will open a new Clarksville location, offering a smarter, faster and easier grocery shopping experience. The new store will be located at 1570 Fort Campbell Boulevard, and will replace the current store located at 1626 Fort Campbell Boulevard, which will close its doors on Sunday, March 10th.
To celebrate the new store opening, ALDI will host a ribbon-cutting ceremony on Thursday, March 14th at 8:45am, followed by its popular Golden Ticket giveaway offering gift cards to the first 100 customers. Shoppers can also sample ALDI-exclusive brand foods and enter a sweepstakes for a chance to win a year's supply of ALDI produce.
Clarksville Center For Audiology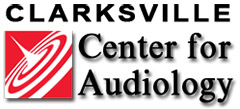 Clarksville, TN – Dr. Emiko LeJeune, Dr. Aubrey Carr, and Dr. Katelyn Crockett of the Clarksville Center For Audiology, are using American Heart Month as an opportunity to get the word out that there is a connection between your heart health and your hearing health.
"The different systems in the body are connected in surprising ways," says LeJeune, an audiologist in the Clarksville area for more than 30 years.
First Tennessee Bank

Nashville, TN – First Tennessee Bank announces that it has promoted Derek Dobbs, Brittney Doyle and Chastity Hyde to manager of the bank's three financial centers in Clarksville.
All three will report to Charlene Williams, senior vice president and regional sales manager.
Florim USA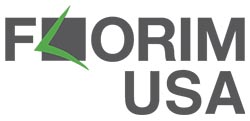 Clarksville, TN – Florim USA was recently honored as one of a select number of businesses to receive the 2017 Tennessee Valley Authority Carbon Reduction Award.
In its first year, the award recognizes businesses that recorded the lowest carbon emission rates in 2017 as well as companies with the largest year-over-year carbon emission improvement for 2016-2017.