Clarksville, TN – You could argue that Camacho's Famous, a recently opened Chicago-style pizza place located on highway 76, was 'famous' before it even opened.
Andrew and Marie Duenas made their mark on Clarksville's food scene in a very unusual way.
"I was doing pizza out of the house during COVID-19," Andrew Duenas said. "One day we thought we would see how Clarksville felt about Chicago-style pizza. It was a weird time, with COVID-19, and all the isolation. Our neighborhood was doing a neighborhood yard sale, so we decided to make some samples, give them away, and see what everyone thought. We wanted to see if they even knew what Chicago-style pizza was."
Clarksville, TN – Taco John's is ready to serve its signature tacos, burritos and crispy Potato Olés® with more of the Clarksville community.
Located at 1806 Fort Campbell Boulevard, less than one mile away from the main gates of the actual Fort Campbell, the popular quick-service taco restaurant will be celebrating its grand opening with a ribbon-cutting ceremony on Monday, December 12th at 10:00am.
Clarksville, TN – Tilted Kilt Pub and Eatery invites everyone to celebrate their 10th anniversary this month with specials and events running October 20th-23rd.
Specials for the anniversary weekend include $10.00 Kilt burgers + a side all weekend, football game-day specials, and door prizes throughout including limited edition 10-year anniversary t-shirts.
Clarksville, TN – The wait is over Clarksville, Taco John's opened Tuesday, May 31st, 2022, and held a grand opening celebration. The event included Austin Peay State University Cheerleaders and the Governors Mascot.
The first 100 guests received a golden ticket valid for a FREE small Potato Oles® for a year. The ticket is redeemable for one FREE small order of Potato Olés every week for one year.

Clarksville, TN – Since the announcement that one was coming to Clarksville, Crumbl Cookies have been the rave over the internet and on local social media. So I thought I would stop by real quick this past weekend, pick up some cookies, try them and see what the fuss was all about.
Boy was I surprised when I got there and saw the line. The inside was full and the line stretched down the block.

Clarksville, TN – Crumbl Cookies recently announced that, "The world's best cookies are coming to Clarksville, Tennessee." In fact the store is opening its doors on Thursday, May 12th, 2022.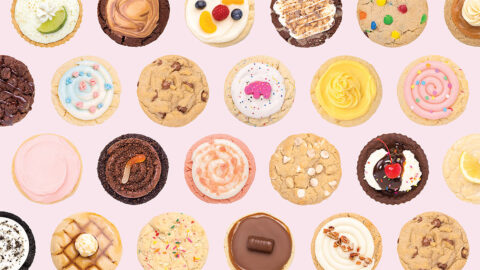 [Read more]
Clarksville, TN – One of Downtown Clarksville's iconic buildings, the historic former United States Post Office and Federal Building, will soon be given new life and open back up to the public.
It is currently being transformed into The Mailroom restaurant and is expected to open in Summer 2022.

Clarksville, TN – After a long hiatus due to the COVID-19 Coronavirus pandemic, Tandoor Indian Bistro is now offering its buffet again. The buffet is available Sundays only, from 11:00am until 2:00pm.
Back are customer favorites like tandoor chicken, pasanda, chicken 65, lamb kebab, spinach potato, mushroom zucchini, navatan quvma, centel soup, different types of pakora each week, rice pudding, centel soup, salad, and of course, naan. Some of the dishes available change each Sunday.

Clarksville, TN – Even if you have not yet tried B's Cheesecakes, you've almost certainly heard about the amazing dessert classics that are being produced at the little shop tucked away on Riverside Drive.
Bonita Lacey is the mastermind/talent behind the shop's success, but since her humble beginnings, B's has truly become a family business.
"Well, it all started with the Downtown Market about ten years ago, that's when we named it," Lacey said. "We did that for about 3-1/2 years before moving to our current location. My husband Jim and I both worked in manufacturing. I did that for twenty-eight years, at Quebecor Printing and then at Hendrickson, and at some point, I started selling cheesecakes on the side."
Amazon's fourth fulfillment center project in Tennessee in roughly 18 months
Nashville, TN – Tennessee Governor Bill Lee, Department of Economic and Community Development Commissioner Bob Rolfe, and Amazon officials announced today that the company will establish a new, state-of-the-art fulfillment center in Clarksville.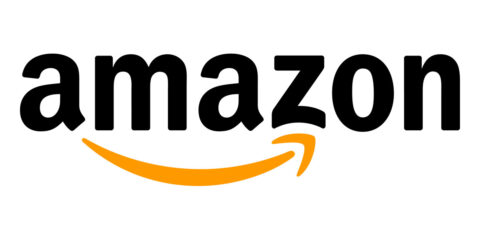 [Read more]