Old Glory Distilling Company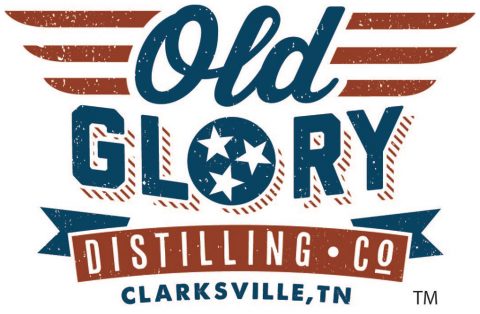 Clarksville, TN – When Old Glory Distilling Company opened its doors in Clarksville in November 2016, the community didn't realize a beautiful venue and tons of new events were part of the deal.
The 23,000 square foot facility includes a 7,000 sq. ft. multi-level event space that is privately booked most weekends for weddings and receptions, along with Distillery seasonal events like Dueling Pianos and a Craftsmen's Fair. But, it's also played host to community events like the Go Commando Half Marathon, the Customs House Museum's Flying High, and the inaugural Bacon & Bourbon Festival planned for August 24th, 2018.
Advance Financial

Clarksville, TN – As part of its commitment to give back to the communities it serves, leading financial technology company Advance Financial's philanthropic arm, the Advance Financial Foundation, has concluded a three-year partnership with the Patriot Foundation, collecting $13,715 in donations.
Residents can officially start moving into their apartments starting June 4th.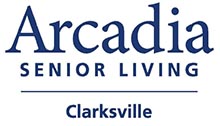 Clarksville, TN – Arcadia Senior Living Clarksville is pleased to announce that it has officially opened their community doors at 175 Chesapeake Drive. The community features 79 spacious apartments including Studio, One-Bedroom, and Two-Bedroom accommodations.
Our goal is to create an environment where seniors are encouraged to live active, fun, and fulfilling lives and enjoy the comfort, convenience, and activities offered at Arcadia.
Clarksville, TN – Batson Nolan Law Firm attorney Katy Olita has been approved as a Tennessee Supreme Court Rule 31 listed mediator in general civil cases by the Tennessee Alternative Dispute Resolution Commission (ADRC). Mediation is an informal process by which parties have the opportunity to resolve a dispute by agreement.
The requirements to be listed by the ADRC as a Rule 31 Mediator in general civil cases include, being a person of good moral character and certifying in writing an intention to comply with the conditions and obligations imposed by Rule 31; having a graduate degree plus four years of full-time practical work experience; and completing 40 hours of general mediation training.

Clarksville, TN – Commercial Installation LLC, located in Clarksville, TN was awarded $9,605.00 for an Incumbent Worker Training grant (IWT). Commercial Installation provides craftsmanship quality installation of architectural openings for all types of buildings all over the Mid-South.
Founded in 1999 by Richard Eskildson (Commercial Installation President), we have built our business from the ground up on the foundation of integrity and quality work.
Tennessee Governor Bill Haslam, Clarksville Mayor Kim McMillan welcome Battery Maker
Clarksville, TN – As Tennessee Governor Bill Haslam, Clarksville Mayor Kim McMillan and other state and local officials noted, Wednesday was another great day for the City of Clarksville and Montgomery County.
ATLASBX Co., LTD announced that the company will build its first U.S. manufacturing facility in Clarksville. The global automotive battery manufacturer will invest $75 million and create approximately 200 jobs in Montgomery County.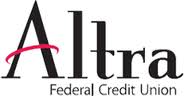 Clarksville, TN – Altra Federal Credit Union was recently honored with a Diamond Award, which recognizes outstanding marketing and business development achievements in the credit union industry.
The award was presented by the Credit Union National Association (CUNA) Marketing & Business Development Council, a national network comprised of over 1,300 credit union marketing and business development professionals. Awards are given in each of 35 categories ranging from advertising to community events and beyond.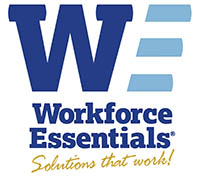 Clarksville, TN – Workforce Essentials Board of Directors announced the promotion of Natalie McLimore to Vice President of Family Services for Workforce Essentials.
Natalie joined the company in 2004 as a TANF Employment Career Specialist in Montgomery County and quickly rose to supervisory and management positions. Serving as the Program Director for the past six years, her hard work and dedication to performance accountability and continuous improvement has helped Workforce Essentials build an award winning program in 36 counties serving Middle and West Tennessee.

Montgomery County, TN – Nashville State Community College is the latest organization to join the Clarksville-Montgomery County Green Certification Program (CMCGCP). To celebrate their success a green ribbon cutting was held Monday, January 22nd, 2018.
City of Clarksville Mayor Kim McMillan, Montgomery County Mayor Jim Durrett, Montgomery County Chief of Staff Jeff Truitt, Chamber of Commerce Director Melinda Shepard, CMCGCP Steering Committee member Rose Melton (Altra Federal Credit Union), CMCGCP Stephen James (Nyrstar) and CMCGCP Manager Carlye Sommers attended the ceremony.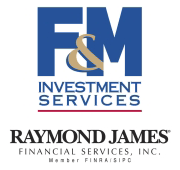 Clarksville, TN – Frazier Allen, Financial Advisor located at F&M Bank, 50 Franklin Street Clarksville, TN was recently named a member of the 2018 Executive Council.*
Allen, who joined Raymond James in 2005, has more than 18 years of experience in the financial services industry. Allen combines his experience with quality investment alternatives and the latest information and technology available.