Clarksville, TN – Several downtown shops in Downtown Clarksville are planning Holiday Sales during this Saturday's "Small Business Saturday".
Enjoy snacks and drinks as you shop for unique holiday gifts for everyone on your list at the "Small Business Saturday" in beautiful Downtown Clarksville.
Some of those businesses include: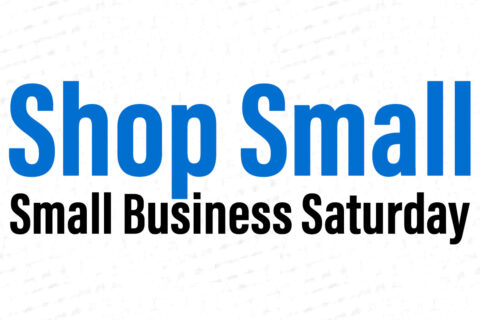 [Read more]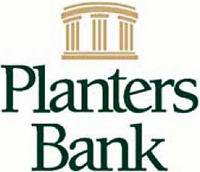 Clarksville, TN – Planters Bank announces today the kickoff of its annual Season of Giving. 12 area organizations throughout Western Kentucky and Tennessee will be supported through the community giving campaign. The campaign kicks off today and goes through the end of December.
Entering its eighth year, the Planters Bank Season of Giving is a community tradition that has a goal of bringing awareness to local non-profit organizations' missions at the same time as fundraising for the organizations. This year, the focus is on giving back to the children in our communities.
"We have so many deserving organizations in our communities that help support children's needs. It's important for us to bolster the efforts of these non-profits who shape the futures of our communities," says Planters Bank CEO Elizabeth McCoy.

Clarksville, TN – The Clarksville-Montgomery County Economic Development Council (EDC) is proud to announce the upgrade and re-launch of ClarksvilleIsHiring.com. On the new site, the public can view a local jobs board with Glassdoor integration, plus utilize additional features including a Career Assessment quiz, Events & Training Calendar, and added data tools from AtlasIQ – WorkforceIQ, Talent Pipeline.
At ClarksvilleIsHiring.com job seekers can find new opportunities, employers can share open positions, and community partners can share educational training and up-skilling opportunities, career fairs, and take advantage of data visualization tools that provide insight at the local level.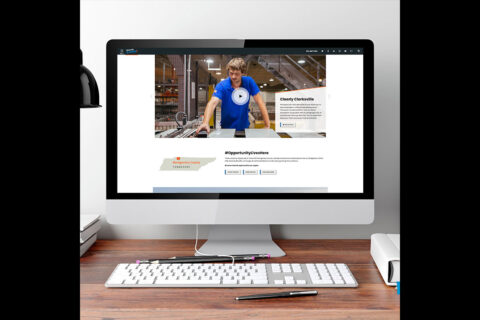 [Read more]

Clarksville, TN – Even if you have not yet tried B's Cheesecakes, you've almost certainly heard about the amazing dessert classics that are being produced at the little shop tucked away on Riverside Drive.
Bonita Lacey is the mastermind/talent behind the shop's success, but since her humble beginnings, B's has truly become a family business.
"Well, it all started with the Downtown Market about ten years ago, that's when we named it," Lacey said. "We did that for about 3-1/2 years before moving to our current location. My husband Jim and I both worked in manufacturing. I did that for twenty-eight years, at Quebecor Printing and then at Hendrickson, and at some point, I started selling cheesecakes on the side."
Amazon's fourth fulfillment center project in Tennessee in roughly 18 months
Nashville, TN – Tennessee Governor Bill Lee, Department of Economic and Community Development Commissioner Bob Rolfe, and Amazon officials announced today that the company will establish a new, state-of-the-art fulfillment center in Clarksville.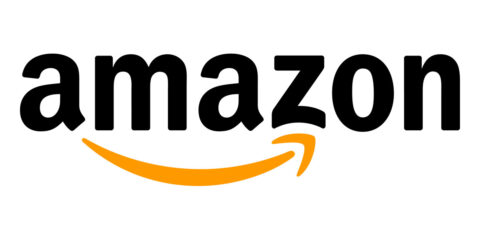 [Read more]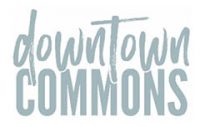 Montgomery County, TN – Downtown Commons welcomes Tater Headz as the next indoor food vendor on the corner of Legion Street and Third Street.
Opening August 16th, 2021, Tater Headz will provide the downtown community a place to connect over lunch serving loaded baked potatoes, loaded mac and cheese, sandwiches, and salads with various toppings.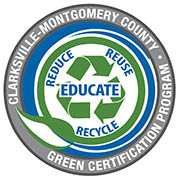 Montgomery County, TN – The Clarksville-Montgomery County Green Certification Program held a green ribbon cutting on Thursday, August 5th to celebrate ArtLink joining the Program. ArtLink is the 138th organization to become Green Certified.
ArtLink is a local nonprofit that works to unite the community by igniting passion and inspiring creativity. The studio is located on Strawberry Alley and offers a wide range of workshops, such as candle making, macramé, and painting, as well as classes, like mom-and tot time and dance fitness.
Cunningham Lane facility will serve Gas & Water, Finance & Revenue customers
Clarksville, TN – Need to pay your Clarksville Gas and Water Department bills? Need to obtain a business license or inquire about your City property taxes, all while staying close to home in North Clarksville?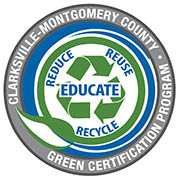 Montgomery County, TN – On Tuesday, July 27th the Green Certification Program welcomed its newest member organization Premier Medical Group. A green ribbon-cutting attended by Premier Medical Group staff, City of Clarksville Mayor Joe Pitts, and the Green Certification Program Board was held to celebrate and welcome them to the Program.
Premier Medical Group operates two multistory buildings on Dunlop Lane. The buildings were built following energy and water efficiency guidelines which conserve natural resources and promote overall sustainability.

Clarksville, TN – On Wednesday, July 7th, the Chamber will hold the monthly Clarksville Young Professionals meeting at noon, at 25 Jefferson Street, Suite T, sponsored by Union Home Mortgage, featuring guest speaker Antonio Murgas with Domino's.
[Read more]