Altra Federal Credit Union Promotes Steve Koenen to President, Chief Executive Officer
Altra Federal Credit Union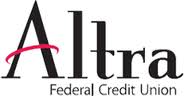 Clarksville, TN – Altra Federal Credit Union is pleased to announce the promotion of Steve Koenen from Executive Vice President of Retail Operations to President and Chief Executive Officer. Koenen has worked for Altra Federal Credit Union for over twenty two years. He will be succeeding Jack Peplinski, who is retiring in April.
"Steve has been a key factor in Altra's success through his various roles in retail operations, lending, membership growth, innovation, and strategic planning, said Terri Brennan, Altra's Board of Directors Chair. "He understands Altra's culture, members, and staff thereby making him ideally qualified to successfully
lead Altra into the future."
Koenen brings over thirty years of banking knowledge and a strong proficiency in branch operations, sales, sales management, innovation, member experience, and product design and delivery.
He serves as President of the Cashton Alumni Association, Vice Chair/Board Development Committee Chair of Coulee Region Junior Achievement, a member of the Wisconsin Credit Union Shared Service Centers board, and Vice Chair of the board for 7 Insurance of Tennessee.
Koenen also completed a three year term in the prestigious Filene Research Institution's i3 project, a nationwide innovation think tank for Credit Unions. He recently received his Certified Chief Executive (CCE) diploma from the Credit Union Executive Society (CUES).
Koenen obtained his degree in Finance from the University of Wisconsin – La Crosse. He also completed the Graduate School of Banking at the University of Wisconsin – Madison. Koenen currently resides in rural La Crosse with his wife Mary and two sons. In his spare time, he enjoys all kinds of sports, live music, hunting, and spending time with family and friends.
About Altra Federal Credit Union
Altra Federal Credit Union is a nationwide, full-service cooperative financial institution with over 103,000 members and $1.5 billion in assets. They currently have seventeen locations in seven states. Altra was founded in 1931 and is headquartered in Onalaska, WI.
To learn more visit www.altra.org