Montgomery County Parks and Recreation to hold Total Solar Eclipse Viewings at Richellen Park and Woodlawn Park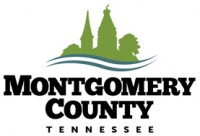 Montgomery County, TN – Montgomery County Parks and Recreation invites the public to view the solar eclipse at Richellen Park and Woodlawn Park on Monday, August 21st, 2017. The parks will be open to the public at 10:00am for this historic event.
Concessions will be available from the Montgomery Central Little League and Woodlawn Little League. All proceeds from concessions sales will go to the Leagues.
Both viewing locations are free and open to the public and there is no cost for parking. Visitors who come to view the eclipse are asked to bring and wear ISO Certified protective solar eclipse glasses.
Montgomery County is part of the rare 65-mile coast to coast "path of totality" where the eclipse will cut through the entire continental United States. A total solar eclipse is only visible from a small area on the Earth and can only be seen when the sun, moon and Earth are in a direct line.
The solar eclipse will start at 11:57am, the full eclipse, which will last approximately 2 minutes and 20 seconds, should begin at 1:26pm, and the full eclipse is expected to end at 2:52pm.
Richellen Park is located at 1466 Hwy 149 and Woodlawn Park is located 2910 Woodlawn Park Road.
For questions, please call Montgomery County Parks and Recreation at 931.648.5732.