2015 Clarksville Downtown Market Vendor applications are now available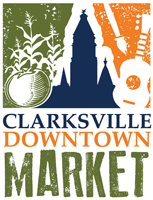 Clarksville, TN – Do you want to sell your homegrown or homemade items this summer? The Clarksville Parks and Recreation is now accepting applications for 2015 Downtown Market vendors!
Applications are available online at www.cityofclarksville.com/downtownmarket and must be submitted no later than April 3rd. Potential vendors may complete the form online or download a printable version to be submitted to 102 Public Square.
Any applications submitted later than April 3rd will not be considered for the 2015 market.
The Clarksville Downtown Market will be open from 8:00am to 1:00pm every Saturday, May 16th through October 10th on Public Square.
An exciting addition to the Market this year will be the new Market Manager, Robert Rayburn. Feel free to contact Robert at robert. or 931.645.7476 with any inquiries regarding the Clarksville Downtown Market.
Want to stay informed on what's "fresh" with the Clarksville Downtown Market? Like the Market on Facebook by searching Clarksville Downtown Market and stay "in the know."
About the Clarksville Parks and Recreation Department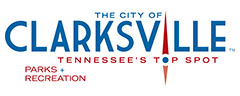 The mission of the Clarksville Parks and Recreation Department is to provide a variety of positive recreational experiences to enhance life values for individuals, families, and our diverse culture.
To learn more, visit www.cityofclarksville.com, like us on Facebook, or call 931.645.7476.