First Tennessee Bank

Nashville, TN – First Tennessee Bank announces that it has promoted Derek Dobbs, Brittney Doyle and Chastity Hyde to manager of the bank's three financial centers in Clarksville.
All three will report to Charlene Williams, senior vice president and regional sales manager.
Clarksville's First Thursday Art Walk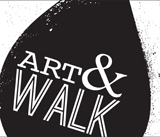 Clarksville, TN – Produced by The Downtown Clarksville Association, Clarksville's First Thursday Art Walk is a free, self-guided tour spanning a 5-block radius that combines visual art, live music, engaging events and more in the heart of Downtown Clarksville.
With 10+ venues, bars and businesses participating each month, the First Thursday Art Walk in Clarksville is the ultimate opportunity to savor and support local creative talent.

Montgomery County, TN – Clarksville Montgomery County School System (CMCSS) has selected Loralee F. BeCraft to be the next principal of Montgomery Central Elementary School beginning the 2017-18 school year.
She replaces Nancy Grant who is retiring after 32 years as principal.
The 143rd Meeting.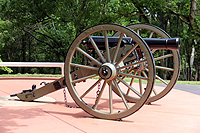 Clarksville, TN – The next meeting of the Clarksville (TN) Civil War Roundtable will be on Wednesday, February 17th, 2016 at the Bone & Joint Center, 980 Professional Park Drive, right across the street from Gateway Medical Center. This is just off Dunlop Lane and Holiday Drive and only a few minutes east of Governor's Square mall.
The meeting begins at 7:00pm and is always open to the public. Members please bring a friend or two – new recruits are always welcomed.
Topic: "General William Bate of Tennessee"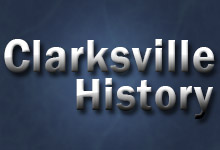 Clarksville, TN – If you look hard enough, it is not difficult to find a rather cynical analysis of recorded history. For example, "The past actually happened. History is what someone took the time to write down," says writer and comedian, Whitney A. Brown.
Or there is American writer and Civil War veteran, Ambrose Bierce, who chimed in with, "God alone knows the future, but only a historian can alter the past."
Yet, despite these opinions and the imperfections they reveal concerning the whole endeavor of unearthing information about the past, it is a still considered a noble one.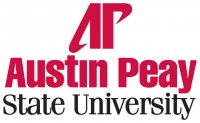 Clarksville, TN – The Austin Peay State University Foundation has selected 10 new members for 2014.
The APSU Foundation provides the structure through which the University can work directly with special volunteers and community leaders to enhance the financial well being of the University. The Foundation's purpose is to financially support the University. [Read more]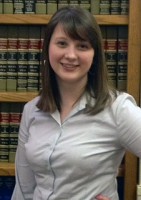 Nashville, TN – Legal Aid Society of Middle Tennessee and the Cumberlands, Tennessee's largest non-profit law firm, announced today that Tiffany Bryant has joined the team as a victim advocate for the Clarksville office.
Bryant previously served as a family advocate for the Child Advocacy Center of the 23rd Judicial District and has experience working with The Salvation Army: Joy D. Baker Center and the YWCA: Phyllis Wheatley Center. She graduated from the University of Tennessee, Knoxville in 2012 with a bachelor's degree in social work. [Read more]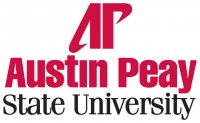 Clarksville, TN – In a cemetery in Gallatin, Tennessee, Virginia P. Moore's headstone reads, "One of the First Five Home Demonstration Agents in the World."
The inscription, at first, doesn't sound too glamorous. In the early 20th century, home demonstration agents traveled to rural communities, teaching farmwomen skills such as how to can and preserve vegetables. Moore did this in Tennessee, visiting impoverished areas to organize tomato and canning clubs in the days before 4-H.

Clarksville, TN – First Advantage Bank has welcomed Scott Gupton as Senior Vice President of Operations.
The 20-year banking veteran will manage the overall operations, technology and security at the bank's corporate headquarters and seven locations in the mid-state, reporting to CFO Jerry Cooksey.

Montgomery County, TN – A high school principal has resigned to take a position in North Carolina and a number of administrative appointments have been made in the Clarksville-Montgomery County School System for the 2013-14 school year.