Clarksville, TN – Is this the year your beloved four-legged friend becomes a star?
The Humane Society of Clarksville Montgomery County invites you to submit your pet's photo to compete for the chance for incredible prizes and ultimate glory.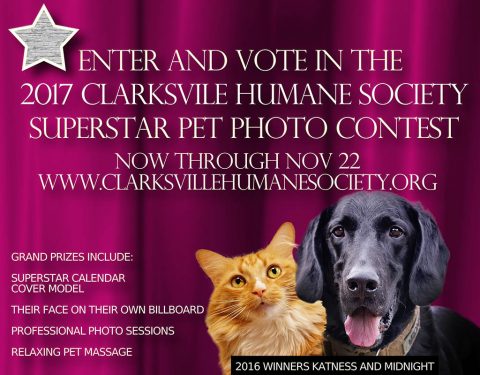 [Read more]

Clarksville, TN – "Ah, what fools these mortals be!" An annual tradition at the corner of Franklin and First in Historic Downtown Clarksville takes a twist this fall with the Roxy Regional Theatre's production of A Midsumer Night's Dream: The Musical, opening Friday, November 3rd, at 8:00pm.
In keeping with the theatre's opening night pay-what-you-can tradition, all tickets not pre-sold at the regular ticket price will go on sale at 7:30pm that evening for a $5.00 minimum donation.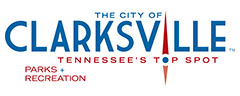 Clarksville, TN – Ghouls and goblins took over Downtown Clarksville Saturday during Fright on Franklin. Despite the cold, hundreds filled the streets to take part in safe trick or treating and Halloween fun.
More than 70 local organizations and businesses took part providing candy and treats for those in attendance.
"Planters Bank Presents…" Film Series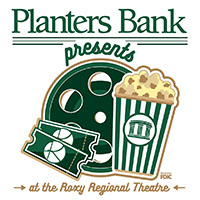 Clarksville, TN – The "Planters Bank Presents…" film series to show "BEETLEJUICE" this Sunday, October 15th, 2017 at the Roxy Regional Theatre at 2:00pm.
After Barbara (Geena Davis) and Adam Maitland (Alec Baldwin) die in a car accident, they find themselves stuck haunting their country residence, unable to leave the house. When the unbearable Deetzes (Catherine O'Hara, Jeffrey Jones) and teen daughter Lydia (Winona Ryder) buy the home, the Maitlands attempt to scare them away without success.

Clarksville, TN – Pay no attention to that man behind the curtain!" Just click your heels together and travel over the rainbow this weekend as Clarksville's oldest professional theatre enters Season 35 of live entertainment on the corner of Franklin and First in Historic Downtown Clarksville. F&M Bank presents "The Wizard of Oz" at the Roxy Regional Theatre now through September 30th, 2017.
Annabelle Szepietowski stars as Kansas farm girl Dorothy Gale, who dreams of escaping her mundane life until one day a tornado hits her hometown and carries her away to a land at the end of the rainbow.
Clarksville, TN – Clarksville's only family owned and operated grocery store, Hilltop Supermarket, is celebrating their 50th Anniversary. They are having bargains all week long to give thanks to the community that has supported them over the years.
In 1967, Wayne Hall opened the original Hilltop Supermarket, in a 4,000 square-feet building, with 13 employees across the street. Bursting at the seams, Hilltop moved to it's current location into a brand new 12,000 square foot store and now had a staff of 30 employees.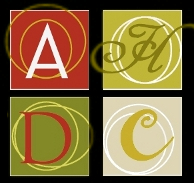 Clarksville, TN – The Clarksville Arts & Heritage Development Council (AHDC) is putting out a call to artists who are interested in having their work featured in the tenth annual Cultural Calendar. Each month will feature an artist's work and highlight upcoming arts and heritage events.
Submitted work will be juried to determine which piece is featured each month, as well as which artwork appears on the cover. As in years past, calendars will be available through AHDC's website, as well as in the Customs House Museum's "Seasons" gift shop and other locations around town.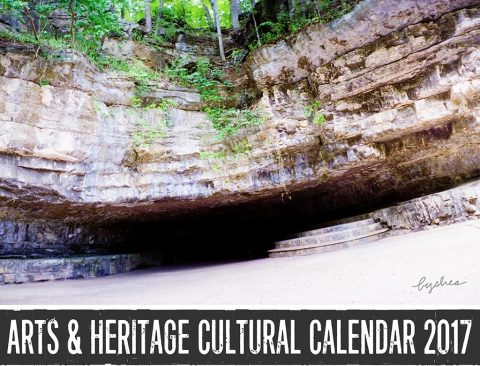 [Read more]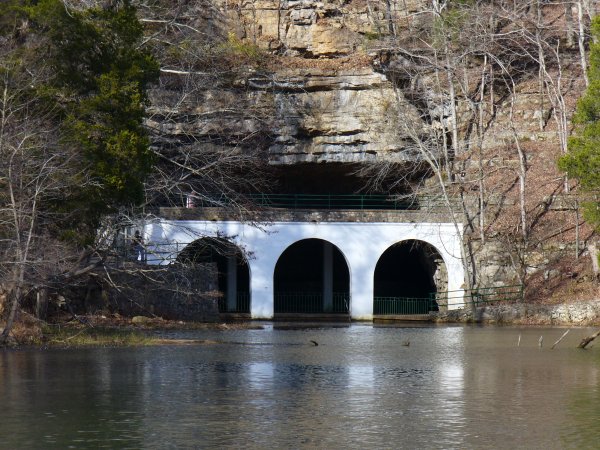 Clarksville, TN – On Saturday, July 29th, 2017, the Friends of Dunbar Cave held their annual Cooling at the Cave event at Dunbar Cave State Park from 3:00pm until 5:00pm. Cooling at the Cave is a family event. This year's music was provided by Cumberland Winds Jazz Project, an 18-piece ensemble that was perfect for the venue.
Cooling at the Cave is a celebration of the culture that was around the cave that Mr. Acuff brought to the area.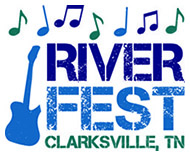 Clarksville, TN – Registration is going on now for the Eleventh Annual Riverfest Regatta. Participants can enter as an individual or as a team for a chance to win award. The Riverfest Regatta will take place Saturday, September 9th, 2017 at the McGregor Park boat ramp. New this year, the event will take place at 1:00pm instead of early in the morning like in past races.
This boat race is not like any ordinary boat race. Participants will compete in their boats made of cardboard, plastic bottles, or a few other approved materials. There will be several divisions all racing down the 100-yard long course on the Cumberland River.
Clarksville-Montgomery County Residents must take precautions during August 21st event
Clarksville, TN – Clarksville-Montgomery County is in the path of the Great American Eclipse of August 21st, 2017, making this a prime destination for those who want to view this rare astronomical occurrence.
This will be the first coast-to-coast eclipse in 98 years and the first in the continental United States since 1978. The eclipse can only be seen in a path 60 miles wide across the United State, so this will be a once in a lifetime experience to to witness a fascinating natural phenomenon.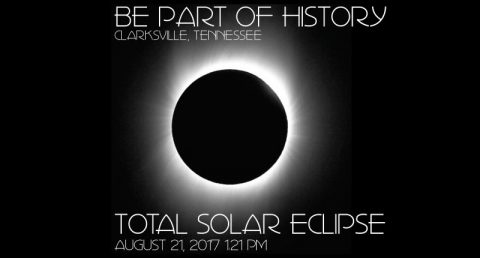 [Read more]