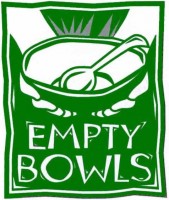 Clarksville, TN – Hundreds participated in the 10th annual Empty Bowls Clarksville Tuesday, with volunteers at eight local churches serving meals to raise money and awareness for area residents dealing with food insecurities.
This year's theme; Hope, Not Hunger, will raise tens of thousands of dollars for Loaves & Fishes, and Urban Ministries Food Pantry, local agencies that provide thousands of meals each year for those in need in our community.
Brenda Harper is one of the Empty Bowls volunteers who worked the event at Immaculate Conception Catholic Church.

Clarksville, TN – "What happens to a dream deferred? Does it dry up like "A Raisin in the Sun"?" In 1959, with her landmark play inspired in part by the preceding lines from Langston Hughes' poem "Harlem," Lorraine Hansberry made history as the first black female playwright to have her work produced on Broadway.
In celebration of Black History Month, the Roxy Regional Theatre brings Hansberry's award-winning classic "A Raisin in the Sun" to the corner of Franklin and First in Historic Downtown Clarksville, February 9th through February 24th.
City-funded expansion adds meeting rooms, offices
Clarksville, TN – City of Clarksville officials dedicated Wednesday a major expansion of the Ajax Turner Senior Citizens Center, which will provide more space for programs and services for the center's growing number of seniors who drop in for meals, activities, classes and recreation.
"This is a great day. This beautiful facility will help more of Clarksville's senior citizens live healthier, more active and more interesting lives," Clarksville Mayor Kim McMillan said. "This shows we are extending Clarksville's prosperity into all corners of our community, and ensuring quality of life improvements for all of our citizens."
Montgomery County, TN – Clarksville-Montgomery County School System students representing Tennessee as nominees for the National U.S. Presidential Scholars Program include: Hunter Silverstrim, Northwest High; Navarone Dupont, Northeast High; and from Kenwood High, Marzell Norris and Aubrey Doll, for Career Technical Education.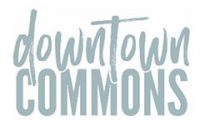 Montgomery County, TN – Major General Andrew Poppas and his 101st Airborne Division team won the inaugural Mayor vs Major Broomball game at the Downtown Commons ice rink Wednesday night, January 10th, 2 to 1 in overtime.
TRC Executive Director Norman Quirion commented after the game. "What an event. I'm going to say there were at least 300 people out here, and the condition of the ice made tonight's game more competitive than expected. It wasn't a high-scoring game, but the competition was real."

Clarksville, TN – Appleton's Harley Davidson hosted its annual Christmas party Saturday. Tia Suiter says this is a tradition that was started long ago by the company's founders, who believed that everyone should have a Christmas dinner.
"With us being in a military town, there are so many who don't have the opportunity to be with their family at Christmas," Suiter said. "They are serving their country, so we've continued the tradition, and it has become such a privilege for us to do this each year. We feel this is a gift that we can provide to our community."
"Planters Bank Presents…" Film Series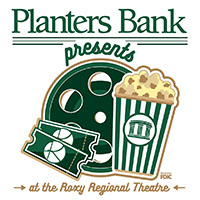 Clarksville, TN – The "Planters Bank Presents…" film series to show "Meet Me in St. Louis" this Sunday, November 19th, 2017 at the Roxy Regional Theatre at 2:00pm.
"Meet Me in St. Louis" is a classic romantic musical comedy that focuses on four sisters on the cusp of the 1904 St. Louis World's Fair. The film spotlights the sisters' education in the ways of the world, which includes, but isn't limited to, learning about life and love, courtesy of the prototypical boy next door.

Clarksville, TN – Is this the year your beloved four-legged friend becomes a star?
The Humane Society of Clarksville Montgomery County invites you to submit your pet's photo to compete for the chance for incredible prizes and ultimate glory.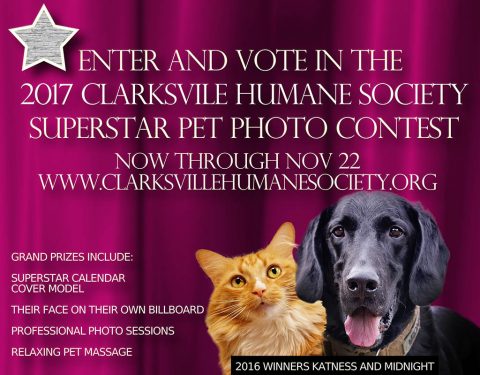 [Read more]

Clarksville, TN – "Ah, what fools these mortals be!" An annual tradition at the corner of Franklin and First in Historic Downtown Clarksville takes a twist this fall with the Roxy Regional Theatre's production of A Midsumer Night's Dream: The Musical, opening Friday, November 3rd, at 8:00pm.
In keeping with the theatre's opening night pay-what-you-can tradition, all tickets not pre-sold at the regular ticket price will go on sale at 7:30pm that evening for a $5.00 minimum donation.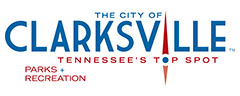 Clarksville, TN – Ghouls and goblins took over Downtown Clarksville Saturday during Fright on Franklin. Despite the cold, hundreds filled the streets to take part in safe trick or treating and Halloween fun.
More than 70 local organizations and businesses took part providing candy and treats for those in attendance.