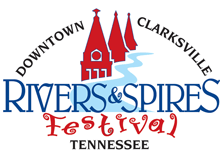 Clarksville, TN – Rivers and Spires Festival's award winning Quilts of the Cumberland event begins Thursday, April 20th at the Madison Street United Methodist Church at 5:00pm. There will be quilts of different shapes and sizes on display to the public.
The quilts will be on display all three days of Rivers and Spires, April 20th through the April 22nd. This exhibit gives people the chance to view a variety of quilts from traditional to one of a kind art quilts by local artisans.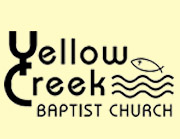 Cumberland City, TN – The weather was just perfect Saturday, April 15th, 2017 for the Yellow Creek Baptist Church annual Community Easter Egg Hunt. 326 kids along with over 600 adults came out for the event.
"It a beautiful day and I am very thankful for everybody coming out," said Brother Phillip Chambers, Senior Pastor. "It was a fun time doing this for everyone."
The egg hunt was divided into three parts, Pre-K, K-2nd grade and 3rd-5th grade. 11,000 eggs were scattered between the three fields.

Clarksville, TN – Children across the nation recently celebrated the birthday of Dr. Seuss with Read Across America Day. The Roxy Regional Theatre continues the celebration in Historic Downtown Clarksville with the staging of "SEUSSICAL: The Musical", opening this Friday, March 17th, and continuing through April 8th.
Kendall Adaire Payne stars as The Cat in the Hat in this musical extravaganza that is sure to entertain the entire family.

"The Cat in the Hat is the narrative host who guides the audience through the show," Payne said. "He pops up here and there and pretty much everywhere, usually out of nowhere, with comedic blurbs."
APSU Sports Information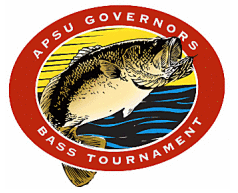 Clarksville, TN – Austin Peay State University has announced that the 24th annual APSU Governors Bass Tournament will be held Saturday, May 13th, 2017 at Kentucky Lake, with registration and boat launching from Paris Landing (Tennessee) State Park. Last season's tourney drew nearly 200 boats.
More than $12,000 dollars in prize money will be awarded. Previously, the Top 25 places earned cash prizes but now only the Top 10 places will gain monetary awards, meaning greater cash payouts, respectively, for those positions.

Clarksville, TN – The Clarksville Police Department will be holding their annual Run for C.O.P.S. (Concerns of Police Survivors) 5k Run/Walk event on Saturday, May 13th, 2917. Registration is going on now.
All proceeds will be donated to the C.O.P.S. Foundation to benefit the families of law enforcement personnel killed in the line of duty.

Montgomery County, TN – Students from the Transitions Program of the Clarksville-Montgomery County School System got to spend the day shadowing staff at Lowe's on Lowe's Drive, learning how to perform various roles at the home improvement store.
"The Transitions Program works to prepare students for competitive, paid employment after high school," stated Cassie Allen, CMCSS Transition Coordinator of Special Populations.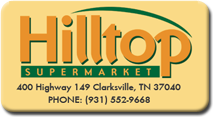 Clarksville, TN – On May 5th and 6th 2017, Hilltop Super Market will hold their 2nd annual Dwayne Byard Memorial BBQ Cook Off. There will be cash prizes for the 1st, 2nd and 3rd place finishing teams per category as well as trophy prizes. There will also be a Grand Champion.
Team sign ups are going on now. The contest is limited to 20 teams. The categories are dessert, chicken, ribs, pork and beef brisket.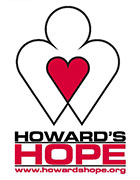 Clarksville, TN – On Monday evening, March 6th, fifty Clarksville area children will receive free swim lessons through the Howard's Hope Flying Fish program. Each child accepted into the program receives eight Level I swim lessons, along with instruction in aquatic safety rules, taught by Red Cross certified instructors. The lessons will be held twice weekly at the New Providence Pool located on Cunningham Lane.
"My organization and Clarksville Parks and Recreation share a determination to reduce juvenile drownings in Tennessee. We hope to accomplish this mission by providing the lifesaving skill of swimming to as many needy children as possible," says Steve Reeves, president of Howard's Hope.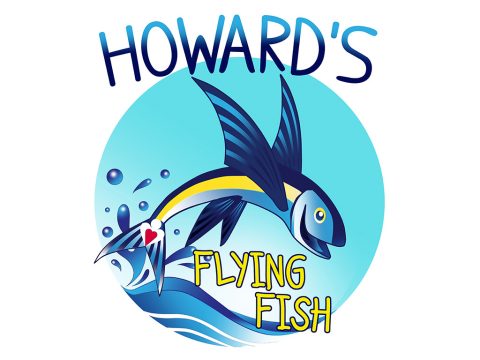 [Read more]

Clarksville, TN – The Roxy Regional Theatre opens its production of "The Diary of Anne Frank" this Friday.
The play is based on the diary kept by its namesake during the two years she and her family spent in hiding from the Nazis. The Frank family was eventually apprehended and Anne died of typhus in the Bergen-Belsen concentration camp.
Her father, Otto Frank, was the family's only survivor and had a hand in getting his daughter's writing published. Today the diary has been published in more than 60 languages.

Clarksville, TN – For over half a century, her memoir has captured the hearts of millions around the world. Now the Roxy Regional Theatre is bringing to life the inspirational true story of a young girl swept up in the turmoil of the Holocaust in "The Diary of Anne Frank", opening Friday, February 17th, at 8:00pm.
During the Nazi occupation of the Netherlands, Anne Frank began to keep a diary on June 14th, 1942, two days after her thirteenth birthday and twenty-two days before going into hiding with her mother, father, sister and four others.