Clarksville, TN – The Clarksville Police Department will be holding their annual Run for C.O.P.S. (Concerns of Police Survivors) 5k Run/Walk event on Saturday, May 13th, 2917. Registration is going on now.
All proceeds will be donated to the C.O.P.S. Foundation to benefit the families of law enforcement personnel killed in the line of duty.

Montgomery County, TN – Students from the Transitions Program of the Clarksville-Montgomery County School System got to spend the day shadowing staff at Lowe's on Lowe's Drive, learning how to perform various roles at the home improvement store.
"The Transitions Program works to prepare students for competitive, paid employment after high school," stated Cassie Allen, CMCSS Transition Coordinator of Special Populations.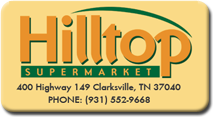 Clarksville, TN – On May 5th and 6th 2017, Hilltop Super Market will hold their 2nd annual Dwayne Byard Memorial BBQ Cook Off. There will be cash prizes for the 1st, 2nd and 3rd place finishing teams per category as well as trophy prizes. There will also be a Grand Champion.
Team sign ups are going on now. The contest is limited to 20 teams. The categories are dessert, chicken, ribs, pork and beef brisket.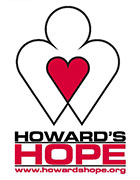 Clarksville, TN – On Monday evening, March 6th, fifty Clarksville area children will receive free swim lessons through the Howard's Hope Flying Fish program. Each child accepted into the program receives eight Level I swim lessons, along with instruction in aquatic safety rules, taught by Red Cross certified instructors. The lessons will be held twice weekly at the New Providence Pool located on Cunningham Lane.
"My organization and Clarksville Parks and Recreation share a determination to reduce juvenile drownings in Tennessee. We hope to accomplish this mission by providing the lifesaving skill of swimming to as many needy children as possible," says Steve Reeves, president of Howard's Hope.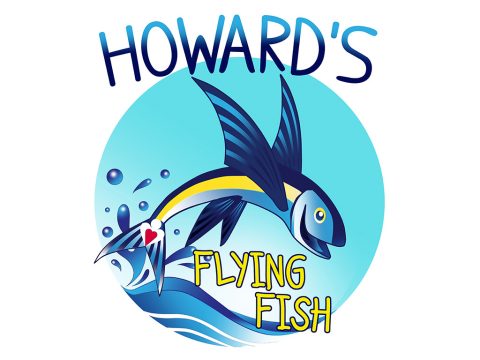 [Read more]

Clarksville, TN – The Roxy Regional Theatre opens its production of "The Diary of Anne Frank" this Friday.
The play is based on the diary kept by its namesake during the two years she and her family spent in hiding from the Nazis. The Frank family was eventually apprehended and Anne died of typhus in the Bergen-Belsen concentration camp.
Her father, Otto Frank, was the family's only survivor and had a hand in getting his daughter's writing published. Today the diary has been published in more than 60 languages.

Clarksville, TN – For over half a century, her memoir has captured the hearts of millions around the world. Now the Roxy Regional Theatre is bringing to life the inspirational true story of a young girl swept up in the turmoil of the Holocaust in "The Diary of Anne Frank", opening Friday, February 17th, at 8:00pm.
During the Nazi occupation of the Netherlands, Anne Frank began to keep a diary on June 14th, 1942, two days after her thirteenth birthday and twenty-two days before going into hiding with her mother, father, sister and four others.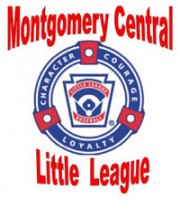 Cunningham, TN – The Montgomery Central Little League is holding registration for the 2016 season. Kids ages 4-15 years old can be registered for Baseball and Girls Softball.
Games will be held at the new RichEllen Park located at 1466 Highway 149.
You can register online now. If you register today, February 10th, 2017 you will receive a $5.00 discount.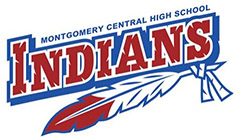 Cunningham, TN – Students from the Montgomery Central High School Academy of Plant and Animal Systems were named Best in State winners of the fifth annual Verizon Innovative Learning app challenge.
MCSH is now trying to win a grant from Verizon and have developed an app for their school. They are currently in second place! You can help support our MCHS Academy students by texting BUDDYCEN to 22333. Deadline for voting is February 14th. [Read more]

Clarksville, TN – Funny, outrageous, emotionally affecting and occasionally angry … Eve Ensler's wildly popular series of monologues about women and performed by women is back for the fifteenth year with the Roxy Regional Theatre's presentation of "The Vagina Monologues", January 13th – January 28th.
Returning favorites Emily Rourke (most recently seen as Molly in Harry Connick, Jr.'s The Happy Elf) and Leigh Martha Klinger (whom audiences may remember as Magenta in The Rocky Horror Show and, most recently, as Gilda in The Happy Elf) will take the stage of the Roxy's theotherspace in readings of these monologues based on interviews Eve Ensler conducted with 200 women about their views on sex, relationships, and violence against women.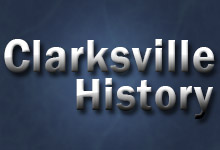 Clarksville, TN – Have you heard the story of the first frontier settlement on the Red River?
Many times the history beneath our feet here in Montgomery County is not in the forefront of our minds. It can be easily forgotten that the many places we live, shop, or work every day contain stories from multiple historical periods of Tennessee. In this case, it is the history of westward expansion and the Indian Wars of the 18th century.
People may wonder why these stories matter. Many of us were at one time young students who felt history class was incredibly boring and even called it our least favorite subject. Yet, in truth, it is those who devote some time to the subject in depth who are a very fortunate group of people. They gain insights and knowledge; they increase their wisdom.