Clarksville, TN – Join the Master of Suspense on a chilling journey as an ill-fated traveler meets one of cinema's most notorious psychopaths when Planters Bank Presents… Alfred Hitchcock's "Psyco" at the Roxy Regional Theatre this Sunday, October 17th, 2021 at 2:00pm.
One of the most shocking films of all time, Hitchcock's landmark masterpiece changed the thriller genre forever.
Clarksville, TN – Floats and participants will grace the roads of historic downtown this holiday season as the 2021 Clarksville Christmas Parade returns to its original format on Saturday, December 4th, from 5:00pm-7:00pm.
Planning for the annual Christmas parade is underway, with registration running now until November 19th. Registration is limited to one entry per business or organization in an effort to make this year's parade more efficient and enjoyable. Businesses and organizations are required to have the minimum number of lights as outlined on the entry form but are encouraged to exceed the minimum.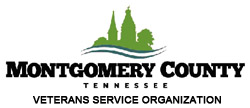 Montgomery County, TN – The Clarksville-Montgomery County Veterans Day Parade will take place on Saturday, November 6th, with pre-parade ceremonies set for 9:00am in front of the historic courthouse (south side) on Third Street in downtown Clarksville.
The keynote speaker is U.S. Army retired Colonel Vernon Lightner, who now serves as the JROTC Director of Army Instruction for the Clarksville-Montgomery County School System.
This year's Veterans Day parade theme is "Salute to Veterans in Education."

Clarksville, TN – Murder, madness, mystery, and mayhem! More fun than you can imagine awaits you this weekend as Planters Bank Presents… at the Roxy Regional Theatre the 1985 comedy whodunit CLUE this Sunday, October 10th at 2:00pm.
Six guests are anonymously invited to a strange mansion for a dinner party, but after their host is killed, they must cooperate with the staff to identify the murderer as the bodies pile up.
Was it Colonel Mustard in the study with a gun? Miss Scarlet in the billiard room with the rope? Or was it Wadsworth the butler? Meet all the notorious suspects and discover all their foul play things in this murderously funny movie based on the world-famous Clue board game.
Rating: PG / Running time: 94 minutes / Release year: 1985 / Director: Jonathan Lynn / Cast: Eileen Brennan, Tim Curry, Madeline Kahn, Christopher Lloyd, Michael McKean / Licensing: Swank Motion Pictures
Tickets are $10.00 (adults) and $5.00 (ages 10 and under) and may be reserved online via the button below, by phone at 931.645.7699, or at the theatre during regular box office hours (9:00am to 2:00pm, Monday through Friday, and one hour prior to show times). Popcorn, assorted candy and drinks will be available as concessions.
Health and Safety Precautions
Facial coverings masking the nose and mouth are REQUIRED inside the Roxy Regional Theatre (except when actively eating or drinking) for everyone, regardless of vaccination status. The Roxy Regional Theatre reserves the right to change this COVID-19 Coronavirus policy at any time and will communicate any necessary changes electronically or in person.
Don't forget to make your reservations for our upcoming movies, including such favorites as Alfred Hitchcock's "Psycho", Disney's "Hocus Pocus", "Elf", National Lampoon's "Christmas Vacation", "The Santa Clause" and "It's A Wonderful Life".
About the Roxy Regional Theatre
The Roxy Regional Theatre is a 501(c)(3) nonprofit organization dedicated to producing professional live theatre and promoting the arts, with emphasis on education, in Clarksville, Middle Tennessee and the Southeast. The theatre is located at 100 Franklin Street in Historic Downtown Clarksville.
For more information, visit www.roxyregionaltheatre.org.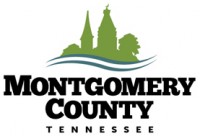 Montgomery County, TN – In recognition of American Archives Month this October, the Montgomery County Archives Department invites the public to take a tour and learn more about the unique services they provide.
Three open house tours of the stacks, an area not normally open to the public, offer a behind-the-scenes look at what goes into caring for the history of Clarksville and Montgomery County. The tours are available on October 11th from 10:00am to 3:00pm, October 14th from 10:00am to 3:00pm, and October 23rd, from 9:00am to 3:00pm.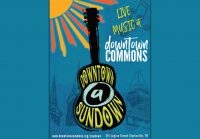 Montgomery County, TN – Downtown @ Sundown will feature Xtraordinary Gentleman during this week's concert at 7:00pm October 1st, 2021 at Downtown Commons. The band has been performing since 2009 and takes pride in bringing soul and funk to another level.
Xtraordinary Gentlemen members include: "drummer" Alex Vance Jr of Clarksville, TN; "percussion" Bryant Baxter of Stendal, IN; "bass" Dathan Cox of Hopkinsville, KY; Brandon Bailey of Nashville, TN; "keyboards" Andy Torian of Nashville, TN; Blake Ladson from Hopkinsville, KY; Tywan Mack of Hopkinsville, KY; Gerry Smoot Evansville, IN; "Horns" Sonnie Killbrew and James Crenshaw from Hopkinsville, KY.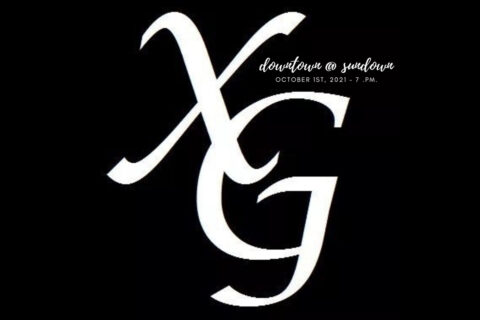 [Read more]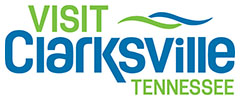 Clarksville, TN – From September 15th–19th, 2021, Clarksville and Oak Grove welcomed visitors from around the nation to join in recognition of the service and sacrifice made by America's Veterans. The five days of events and activities included guest speakers, exhibits, meals and social events, music, and more.
Featured exhibits for the 6th annual Welcome Home Veterans Celebration included the American Veteran Traveling Tribute Wall, the Field of Honor-Veterans Tribute, and the Traveling Korean War Memorial. All of which were set up on the spacious grounds of Oak Grove Racing, Gaming & Casino.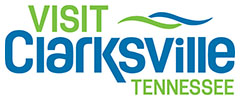 Oak Grove, KY – Welcome Home Veterans, five days of activities in Clarksville and Oak Grove to honor and celebrate American Veterans has begun. The events are once again hosted by Visit Clarksville.
The main location for this year's activities will be Oak Grove Gaming, Racing & Hotel. A caravan delivering the exhibits, including the Korean War Memorial, The AVTT Vietnam Wall, and the Field of Honor Tribute to Veterans, traveled from Clarksville Regional Airport to Oak Grove on Wednesday.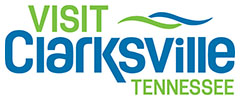 Clarksville, TN – Both new and familiar activities will make up the 2021 Welcome Home Veterans Celebration.
The sixth annual event, happening September 15th-19th, is a partnership between Visit Clarksville and the Oak Grove Tourism Commission.
Clarksville, TN – Clarksville's Riverfest Festival, brought to you by the Clarksville Parks and Recreation Department, takes place this week, Thursday, September 9th through Saturday, September 11th, 2021.
The 33rd annual Riverfest is expected to bring over 30,000 people to the RiverWalk at McGregor Park and the banks of the Cumberland River. Riverfest is a celebration of ars and recreation. There will be music, art, inflatables, family events, and a whole lot more.
The weather for the 2021 Riverfest will be absolutely perfect. The highs are expected to be in the upper 80's with a slight cooling breeze. At night, the temperature will be in the upper 50's and lower 60's with a calm wind. A light jacket or something to cover the arms would be highly recommended.
Riverfest starts Thursday, September 9th with the Juried Art Show which starts at 5:00pm and goes until 7:00pm.
The art show showcases the work of local professionals, amateurs, and aspiring artists in three divisions: professional, amateur, and youth.
Categories for all divisions are: Photography, Painting (includes acrylic, oil, and watercolor), Drawing, Digital Art, Graphics and Printmaking, 2D and 3D Mixed Media (non-sculptural), Fiber Arts, Animation, 3D Categories: Sculpture, Wood, Ceramic, Glass, Jewelry, and Metalworks.
The Riverfest Juried Art Show is held at the Wilma Rudolph Event Center located in Liberty Park at 8 Champions Way.
Music and events at Riverfest kick off Friday night, September 10th on the RiverWalk at McGregor Park. Everything gets started at 5:00pm and goes until 10:00pm.
Riverfest starts Saturday, September 11th at 11:00am and runs until 11:00pm.
The annual Riverfest Cardboard Boat Regatta sponsored by Water Dogs Scuba & Safety LLC will take place at 1:00pm on Saturday at the McGregor Park Boat Ramp.
Teams build their vessels out of cardboard and race 100 yards down the Cumberland River. Awards will be presented based on boat design, boat aesthetics, team unity, costumes, and the infamous Titanic Award.
The featured performer for the 33rd annual Riverfest celebration is Generation Radio. Generation Radio is a supergroup featuring legendary musicians from Rascal Flatts, Journey, and Chicago.
Generation Radio includes these legends of Classic country and rock music:
Jay DeMarcus is a two-time Grammy Award Winner with Rascal Flatts.
Deen Castronovo is the former lead singer and drummer for Journey.
Jason Scheff was the lead vocalist and bass player for the multi-platinum band Chicago for more than 30 years.
Renowned session players and sidemen Chris Rodriguez and Tom Yankton round out the lineup.
There will be a number of performers, groups, and entertainers on the Riverfest stages Friday and Saturday.
With beautiful weather and a great lineup of music and events. this year's Riverfest Celebration is shaping up to be the best one yet.
McGregor Park is located at 640 North Riverside Drive in Clarksville Tennessee.
About Clarksville's Riverfest Festival
Riverfest brings more than 30,000 people to the banks of the Cumberland River in an arts and recreation celebration. The 33rd annual festival will be September 9th-11th 2021. Music, art, family events, and more will fill McGregor Park.
Admission and entertainment at the Festival are free and open to the public.
About the Clarksville Parks and Recreation Department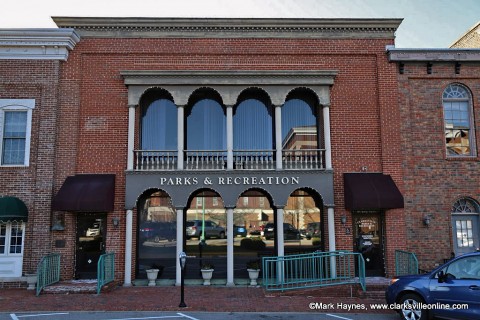 Clarksville Parks and Recreation Department provides a variety of indoor/outdoor programs, facilities, nature activities, and entertainment events for people living in Clarksville, Montgomery County, and Fort Campbell. These free or reasonably priced, year-round experiences help residents enhance their health, wellness, and social engagement — resulting in a stronger, better community.
The Clarksville Parks and Recreation Department offers a wide variety of recreational facilities and activities for all ages, maintains more than 700 acres of parks and facilities, provides 22 park facilities that offer a variety of amenities, including playgrounds, picnic areas, walking trails, and pavilions or picnic shelters and maintains three community centers with year-round programming for youth, adults, and seniors, as well as four public swimming pools
The Clarksville Parks and Recreation Department is located at 102 Public Square, Clarksville.
To learn more call 931.645.7476.