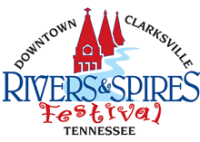 Clarksville, TN – The last day of the 2014 Rivers and Spires Festival continued to be the best in memory. The weather was absolutely flawless, neither too hot nor to cold. There wasn't a cloud in the sky throughout the entire day.
I rushed down to the Festival at 9:00am to catch the annual WJZM 1400 AM Clarksville in Review broadcast from the Festival. This usually is held at the Bill Roberts thunder road automotive tent on Franklin Street just down from the Roxy Regional Theatre. The program was already well underway when I arrived.
Clarksville, TN – Clarksville Mayor Kim McMillan and City Council Members Jeff Burkhart, Geno Grubbs, Valerie Guzman, Marc Harris, James Lewis, Wallace Redd and Joel Wallace are making a significant contribution to encourage and support City of Clarksville employees and their professional development.
Human Resources Director Will Wyatt worked with the Nashville Predators group and Bridgestone to offer a unique team building and training opportunity for City employees who choose to participate.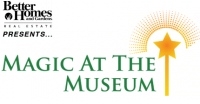 Clarksville, TN – Magic at the Museum returns to the Customs House Museum on Saturday, June 25th with pre-show activities beginning at 6:30pm with a wine and cheese reception. The main stage show starts at 8:00pm. After a very successful first event that was geared towards children, this "Magic" event will appeal more to an adult audience. Come out for an amazing night of magic, music and comedy. [Read more]