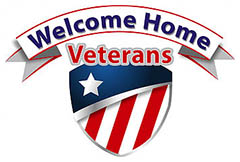 Clarksville, TN – You can be a part of the homecoming our Vietnam Veterans never received on Thursday, September 19th, 2019.
Beginning at 2:00pm in Hangar 3 on Fort Campbell Army Post, the doors will swing open and our Vietnam Veterans will march in to the sounds of the Army band and cheers they have deserved for more than 40 years.

Clarksville, TN – Clarksville's third annual Welcome Home Veterans parade is scheduled for Saturday, September 16th, 2017 at 10:00am in historic downtown.
"Originally created to honor Vietnam Veterans, the parade now a tribute by Vietnam Veterans to all American Heroes. This is a day for families, friends and all citizens to salute the service and sacrifices made by America's Military," said Visit Clarksville Board Chairman Jerry Allbert.
"Welcome Home Vietnam – American Veterans Parade"

Clarksville, TN – Forty years after the fall of Saigon, Vietnam Veterans will at long last be publicly recognized for their service to our country.
Visit Clarksville is proud to partner with the Tennessee State Council of Vietnam Veterans of America, the USO and US Tours to present Welcome Home Vietnam – An American Veterans Parade.

Clarksville, TN – Heroes, Hometowns and Legends will return to Clarksville as big-name entertainers descend on the Austin Peay State University Mass Media & Communications Hall from September 14th – 16th.
Tickets are on sale now for this all-star lineup including the comedic genius of Jeanne Robertson, Grammy Award Winning vocalist Lee Greenwood, and acclaimed country singer and songwriter Phil Vassar.
Clarksville, TN – House of Heroes, Inc., a community-focused 501(c)(3) program, is coming to Clarksville on April 4th and 5th, 2012, to honor Sergeant Major (Ret.) Hubert Thomas and his wife, Mary Elizabeth.
The House of Heroes program honors military and public safety veterans and/or their spouses by repairing and improving their homes at no cost. Since its inception in 1999, the program has repaired over 450 homes nationwide. The Thomas' house will be the program's first project in Tennessee. [Read more]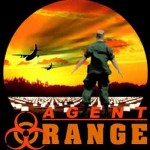 Veterans who served in Vietnam are urged to be tested for possible damage caused by the defoliant Agent Orange.
According to the Department of Veterans Affairs (VA), approximately 20 million gallons of herbicides were used in Vietnam between 1962 and 1971 to remove unwanted plant life and leaves which otherwise provided cover for enemy forces. Exposure to Agent Orange has caused 11 different diseases to develop among veterans who served in Vietnam.
It has also been concluded that exposure to Agent Orange could also affect the offspring of these veterans. Please contact the nearest VA medical center for an examination. Visit http://www2.va.gov/directory/guide/home.asp?isFlash=1 to find a center near you.