Clarksville, TN – A local suicide prevention summit will feature a "lived-experience" panel discussion led by two people whose lives have been touched by suicide.
Bryan Flanery, an U.S. Army Veteran who was injured in combat in Afghanistan and who survived a suicide attempt, and Cynthia Johnson, an author and hospice coordinator who endured the tragedy of losing her son to suicide, will share their stories.
[Read more]

Clarksville, TN – The Austin Peay State University Foundation (APSU) recently received a contribution from the Fortera Credit Union to establish the Cleveland "Mario" Richardson Memorial Endowment in memory of APSU alumnus Cleveland "Mario" Richardson ('10).
To be eligible for the scholarship, applicants must be enrolled full-time with a major in finance. The award is renewable for recipients who continue to meet the criteria each year.

Clarksville, TN – Austin Peay State University (APSU) recently named retired Lt. Col. Michael L. Peeler, former U.S. Army Field Artillery officer, first assistant director for veteran and career advising.
In this new role, Peeler will provide career counseling to the University's military-affiliated students, as well as assist students and alumni with career exploration, internship opportunities and job preparation.

Clarksville, TN – Governor's School for Computational Physics at Austin Peay State University (APSU) surprised the 36 high school students attending with a rare treat this week – a surprise landing of one of the school's helicopters.
On June 5th, 2019, just before 4:00pm former Special Operations pilot Charlie Weigandt eased one of Austin Peay's Guimbal Cabri G2 helicopters onto the Dunn Center lawn.

Clarksville, TN – After Ellen Taylor walked into the room, she nudged her desk slightly to face the center of the classroom. The move, whether conscious or unconscious, signaled something intrinsic to the class that was about to start.
Taylor was ready to share. Her classmates were ready to share.

Clarksville, TN – The Austin Peay State University (APSU) aviation science program recently received approval for veterans education benefits, meaning veterans can earn the degree at "little or no cost."
The program – which has a concentration in helicopters (or rotor wing) – is Tennessee's first rotorcraft flight school that offers a bachelor's degree.

Clarksville, TN – GOV 1 has landed. Austin Peay State University (APSU) officials on Wednesday, January 9th, 2019 unveiled the first of three helicopters in its new rotor-wing fleet. The helicopters bolster the state's first and only aviation science program with a rotor-wing concentration.

Clarksville, TN – Austin Peay State University (APSU) says that for William Cody, the Cold War was actually ice-cold. After joining the U.S. Coast Guard in 1983, at the age of 25, he found himself aboard a polar-class icebreaker ship off the coast of Antarctica.
To keep warm, the crew drank authentic Russian vodka with bits of coal dust floating in it (they'd traded with Soviet sailors they met at the bottom of the world).
Clarksville Civil War Roundtable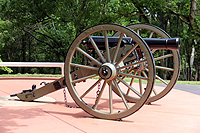 Clarksville, TN – The next meeting of the Clarksville (TN) Civil War Roundtable will be on Wednesday, August 22nd, 2018 at the Bone & Joint Center, 980 Professional Park Drive, right across the street from Tennova Healthcare. This is just off Dunlop Lane and Holiday Drive and only a few minutes east of Governor's Square mall.
The meeting begins at 7:00pm and is always open to the public. Members please bring a friend or two – new recruits are always welcomed.
Downtown at Sundown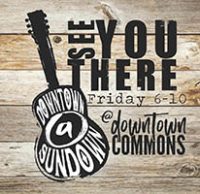 Montgomery County, TN – This Friday's concert at the Downtown Commons features Trailer Choir, charting the Billboard Hot Country Charts with songs like "Rockin' the Beer Gut" and "What Would You Say." Openers include Aaron Lessard, a solo artist based in Nashville, known for having a heavy jazz influence and US Marine Corps Veteran Chris Turner, a singer/ songwriter from Ninety Six, South Carolina.
Openers start at 7:00pm and the featured artist takes the stage at 8:00pm Come early, bring family, friends, chairs, and blankets.