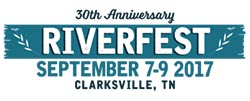 Clarksville, TN – Riverfest 2017 is shaping up to to be one of the most successful of recent years, (based on attendance) according to Clarksville Parks and Recreation's Robert Rayburn.
"We hear from a lot of people that say we are limited by McGregor Park," Rayburn said. "I think the success of this weekend shows that we can do more. We want this event to keep growing and improving."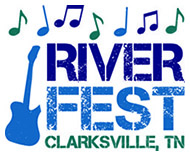 Clarksville, TN – Riverfest, the City of Clarksville's entertainment festival now in its 30th year, is pleased to announce Chris Janson will be the featured headliner at the 2017 Festival. Chris Janson will perform at 9:15pm Saturday, September 9th on the Bud Light Stage at McGregor Park. The concert is free and open to the public.
"Once again, the City of Clarksville is presenting a big star to headline our big-time community festival," Clarksville Mayor Kim McMillan said. "Chris Janson is one of the hottest artists in country music, and he'll be here to push Clarksville's Riverfest to new heights."
American Basketball Associations' newest team; Nashville Soul, will participate in annual festival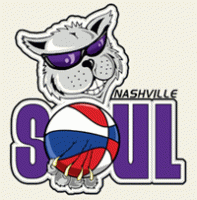 Clarksville, TN — Nashville has the Titans, the Predators and now the Souls. The newest team to hit Tennessee; the Nashville Soul; will be at UrbanFest.
"We want to raise awareness about the team, it's a lot of local players (Clarksville's own Trenton Hassell), and some of the home games will be played in Clarksville," says team owner John Rowe. "…UrbanFest is an awesome event and we will have some players and staff there as well;" he adds. [Read more]

Clarksville, TN – Most festivals feature music, food, and possibly things for children to do. However, in a time when the unemployment rate is at 10% in Clarksville, TN. UrbanFest is positioned to entertain and help the unemployed.
On Saturday, October 8th, from noon to 11:00pm, McGregor Park will be filled with the sounds of salsa bands, uplifting lyrics of gospel, the laughter of children; the beats from the Tina Brown Blues Band and jobs. [Read more]