Professional Basketball Team Comes to UrbanFest
American Basketball Associations' newest team; Nashville Soul, will participate in annual festival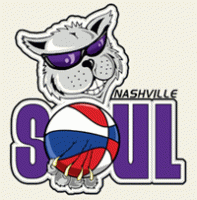 Clarksville, TN — Nashville has the Titans, the Predators and now the Souls. The newest team to hit Tennessee; the Nashville Soul; will be at UrbanFest.
"We want to raise awareness about the team, it's a lot of local players (Clarksville's own Trenton Hassell), and some of the home games will be played in Clarksville," says team owner John Rowe. "…UrbanFest is an awesome event and we will have some players and staff there as well;" he adds.
On October 8th, from noon to 11:00pm; McGregor Park will be filled with the sounds of salsa bands, uplifting lyrics of gospel, the laughter of children; the beats from the Tina Brown Blues Band and jobs. UrbanFest will feature dance teams, food, vendors, live musical performances and a job fair. "We want people to enjoy themselves and find out more about companies in the local area that may be hiring;" says UrbanFest Job Fair Coordinator; Debra Matthews.
UrbanFest is a community building initiative that offers an opportunity to strengthen and enhance Clarksville's' diverse communities. The job fair will be held from noon to 2:00 p.m. UrbanFest is a Statusj production and is produced in partnership with HOPE, LEAP, and WSI BizMedia.
About Nashville Soul
The Nashville Soul is an expansion franchise of the American Basketball Association based in Nashville, Tennessee which will begin play in the 2011-12 season.
About HOPE
H.O.P.E., the Hispanic Organization for Progress and Education, was founded in 2002 by Juan Julian Vazquez, who is honorably remembered for all his contribution to the Hispanic community. H.O.P.E. continues to keep his dreams a reality with the mission of promoting the advancement of Clarksville's growing Hispanic population through education and assistance in such areas as English language learning, health and wellness and civic participation.