Student Staff Garners Awards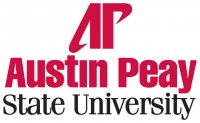 Clarksville, TN – The All State, Austin Peay State University's student newspaper, was named fourth best college newspaper in the south at the annual Southeast Journalism Conference held February 9th-11th at the University of Tennessee at Martin.
Eight student staff members attended the annual conference, several of whom earned regional honors for their work. The All State ranked higher than all other Tennessee colleges competing and above a number of student newspapers from much larger journalism programs across the south.
A total of 34 colleges and universities entered the competition for Best College Newspaper in the South. [Read more]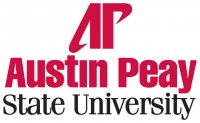 Clarksville, TN – In order to work as a professor at a college or university, a person typically needs to have some type of doctoral degree. If that same individual wanted to teach in a public school, a minimum of a bachelor's degree would be required, though a master's degree is often preferred.
But, if a position were to open up in a child care center, catering to infants and toddlers, the applicant would only need to be 18 years old and possess a high school diploma. Dr. Linda Sitton, director of the Tennessee Early Childhood Training Alliance at Austin Peay State University, finds that a little distressing. [Read more]