Montgomery County, TN – The Kiwanis Club of Clarksville (Downtown) recently awarded their annual $2,000 scholarship to Evelyn Turner.
Turner is a recent graduate of Clarksville Academy, with plans to attend the University of Tennessee at Martin in August. Turner was a member of the Clarksville Academy Key Club, sponsored by the Kiwanis Club of Clarksville (Downtown).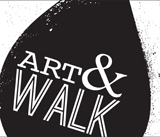 Clarksville, TN – Produced by the Downtown Clarksville Association, First Thursday Art Walk is a free, self-guided tour spanning a 5-block radius that combines visual art, live music, engaging events and more in the heart of Downtown Clarksville.
With 10+ venues, bars and businesses participating each month, the First Thursday Art Walk in Clarksville is the ultimate opportunity to savor and support local creative talent.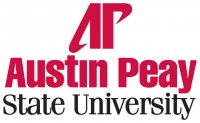 Clarksville, TN – In July, Austin Peay State University music education student Davey Edmaiston boarded an airplane for the first time. If he was nervous, the Troy, Tennessee, native probably calmed himself by thinking about the importance of his trip. In a few hours, he'd land in Washington, D.C., to ask members of the U.S. Congress to make music education a priority for American school children.
"I'd never been anywhere out of the state before. First plane ride and everything. My mom was pretty scared," Edmaiston said. "But we got to meet with senators and House representatives and talk about the Every Child Achieves Act, which identifies music as a core-curricular so every student has access to music."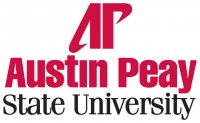 Clarksville, TN – If the answer is "The best in the southeast," then the question is "What is Austin Peay State University?"
The APSU Math Jeopardy team recently bested 27 other schools to take home the 2015 Mathematical Association of America (MAA) Jeopardy championship at the MAA Southeastern Section meeting, held March 12th-14th on the campus of the University of North Carolina at Wilmington. [Read more]

Montgomery County, TN – A high school principal has resigned to take a position in North Carolina and a number of administrative appointments have been made in the Clarksville-Montgomery County School System for the 2013-14 school year.
Clarksville, TN – Kenwood High School Varsity 2013/2014 Dance team attended The Universal Dance Association Dance Camp this past week at UT Martin.
The dance team was awarded numerous Drill Down Ribbons for military drill & field commands, a Superior Rating on their home routine and superior ratings on all of their A B and C camp dances taught by The Universal Dance Association Staff with the head instructor from UT Knoxville where she is a member of UT's Dance National Team.

Clarksville, TN – A series of acrylic on paper paintings by Diane Shaw fill the walls of the Customs House Museum's Planters Bank Peg Harvill Gallery through the month of June.
The abstract landscapes of Shaw's work create a delightful, albeit eerie, sense of calm. Lone figures hide within the movements of color.
Austin Peay State University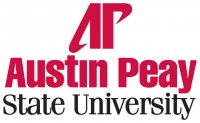 Clarksville, TN – Individuals interested in finishing their college degrees by enrolling at Austin Peay State University's campus in Dickson County will now have a friendly face to help guide them through the process – new extended campus coordinator Audrey Welch.
Welch is now working at the Dickson Renaissance Center campus (which houses both APSU and Nashville State Community College programs) helping students interested in completing a Bachelor of Business Administration (B.B.A.). [Read more]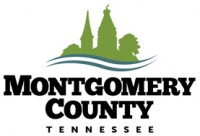 Montgomery County, TN – The Montgomery County Mayor's Office is pleased to announce that Nick Powell has been selected as County Engineer. Nick most recently served as a Project Engineer for James + Associates in Dickson, TN.
Nick holds a bachelor's degree in Engineering, with an emphasis in Civil Engineering, from the University of Tennessee at Martin.
Chris Goodman, PE, RLS, Associate Principal, Named Manager
Second location for regional civil engineering, planning and design firm
Clarksville, TN – Civil Site Design Group, PLLC, has opened an office in Clarksville, Tennessee, managed by Chris Goodman, PE, RLS, Associate Principal, to serve the firm's clients in the Montgomery County and southern Kentucky market announced Rob Porter, PE, Managing Principal of the civil engineering, planning and design firm headquartered in Nashville.
The firm's Clarksville office is located at 130 Hillcrest Drive, Suite 110.