City of Clarksville
Clarksville, TN – Miller Town Apartments celebrated a grand reopening Wednesday after renovating all 96 apartment homes, thanks in part to funding assistance from the Tennessee Housing Development Agency (THDA).
The apartments are on Jack Miller Boulevard near Fort Campbell and feature two and three-bedroom apartment homes with modern kitchens, an outdoor pool, a playground and a community room.
City of Clarksville
U.S. military veterans to get first priority in rental applications
Clarksville, TN – Three newly built homes in Clarksville are complete and available for rent to low-income families, with first priority going to U.S. military veterans, especially those with disabilities.
Clarksville Mayor Kim McMillan helped cut the ribbon Monday morning on the three homes built by Buffalo Valley Inc., in the Providence Pointe subdivision.
City of Clarksville, Tennessee Housing Development Agency thank lenders for helping homebuyers
Clarksville, TN – Several local lenders and real estate professionals received a hearty "thank you" this week from Ralph Perrey, executive director of the Tennessee Housing Development Agency, for their effectiveness in helping homebuyers use THDA programs.
Earlier this year, THDA announced a new program — Hardest Hit Fund Down Payment Assistance (HHF-DPA) program — which offers an additional $15,000 to homebuyers who use a THDA Great Choice mortgage to purchase a home in neighborhoods hard hit by the 2009 national economic downturn and have been slower to recover.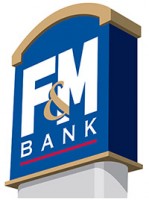 Clarksville, TN – F&M Bank was the first Mortgage lender in Tennessee approved to offer the Tennessee Housing Development Agency's (THDA) "Take Credit" program. Take Credit is a Mortgage Credit Certificate (MCC) program authorized by Congress in the 1984 Tax Reform Act.
A MCC is a not loan, it is applied for with a mortgage and permits eligible homebuyers to take a federal tax credit up to $2,000 maximum per year based on the mortgage interest paid by the homebuyer.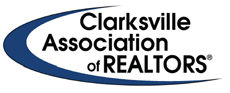 Clarksville, TN – The Clarksville Association of Realtors (CAR) will be hosting the 9th Annual F.U.E.L. Fundraiser Block Party on May 7th. This community event is coordinated each year by the Clarksville Association of Realtors Charity Relations.
100% of the proceeds from this event will benefit F.U.E.L., which helps to provide food for local hungry school children.

Clarksville, TN – When Rich Whitaker opened his Fresh Coat Painters franchise, he knew he wanted to prioritize giving back to the community. So when the Clarksville Home Builders Association asked him to paint a house for a fellow veteran, there was no question that the answer would be yes.
Whitaker and the team at Fresh Coat Painters of Clarksville recently painted an entire home for Staff Sergeant Adam J. Montavon and his wife, Sasha, free of charge.
Clarksville, TN – The Clarksville Office of Housing and Community Development in conjunction with The Vantage Group, LLC will hold a ground-breaking ceremony for The Vinings at Greencastle, an 80 unit apartment complex, on October 24th, 2012 at 10:00am.
The Vinings at Green Castle will be an affordable multi-family housing complex that is designed to accommodate residents 55+ years and up. The complex offers a number of amenities such as a community building, on site management and maintenance and will include an open floor plan and energy efficient appliances. [Read more]

Clarksville, TN – The Tennessee Housing Development Agency (THDA) has recognized F&M Mortgage as one of its top five lenders statewide for the second year in a row. In addition, the USDA Rural Development has recognized the organization with its Premier Lender Award for outstanding loan production in rural Tennessee communities.
This was the second year in a row that F&M has been recognized by Rural Development, receiving its Main Street award in 2010. [Read more]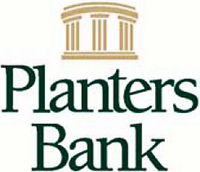 Clarksville, TN – A special mortgage interest rate discount has been approved for active and retired members of the military by Tennessee Housing Development Agency's Board of Directors.
Service members can apply for the "Homeownership for the Brave" discount which is a ½-percent interest reduction on any of the three mortgage choices at lenders working with THDA. THDA offers 30-year fixed rate mortgages, with or without downpayment assistance, for persons of low to moderate income. The program began April 1st and is available through March 31st, 2012. [Read more]