THDA Announces Special Rate for Veterans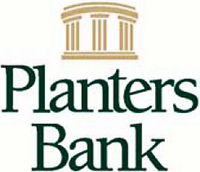 Clarksville, TN – A special mortgage interest rate discount has been approved for active and retired members of the military by Tennessee Housing Development Agency's Board of Directors.
Service members can apply for the "Homeownership for the Brave" discount which is a ½-percent interest reduction on any of the three mortgage choices at lenders working with THDA. THDA offers 30-year fixed rate mortgages, with or without downpayment assistance, for persons of low to moderate income. The program began April 1st and is available through March 31st, 2012.
"We recognize that many service members were deployed in 2010 while other Americans had access to the federal First-Time Homebuyer Tax Credit," said Lindsay Pully, director of THDA's Single Family Programs division. "That program is closed, but this is an extra incentive if they are ready for homeownership in Tennessee."
For the purpose of the Homeownership for the Brave Program, the definition of veteran is: All members of the military including retired and reservists (at least 180 days), i.e. active duty, National Guard, spouses, and surviving spouses. If discharged or released, was done so under conditions other than dishonorable.
"The 'Homeownership for the Brave' is a great program to allow our active and retired military access to 2%-4% in THDA grant funds for down payment assistance or the payment of closing costs, and can be coupled with the benefits of a traditional VA loan," explains Angie Smith, Planters Bank assistant vice president/mortgage lending. "THDA grant funds, accompanied by a 0.50% discount in interest rate, are a great beginning on the road to home ownership for our local heroes."
Generally THDA's targeted audience is first-time buyers or those who have not had ownership in a primary residence in the last three years. Veterans have a waiver for the first-time buyer requirement. Sales and income limits vary by county. The Homeownership for the Brave option is available across Tennessee, as are all THDA's mortgage programs.
The three mortgage choices are Great Rate, Great Advantage and Great Start. Great Advantage and Great Start mortgages offer 2 or 4% downpayment assistance grants at slightly higher interest rates. The mortgage loan must be an FHA, VA, USDA, or a 78% or below Conventional. The discounted rate is for the full term of the loan. Full details on the mortgage program are found on THDA's website: www.thda.org.
For more information or assistance with the new THDA program, contact Angie Smith at Planters Bank at 931-648-7176 or email .